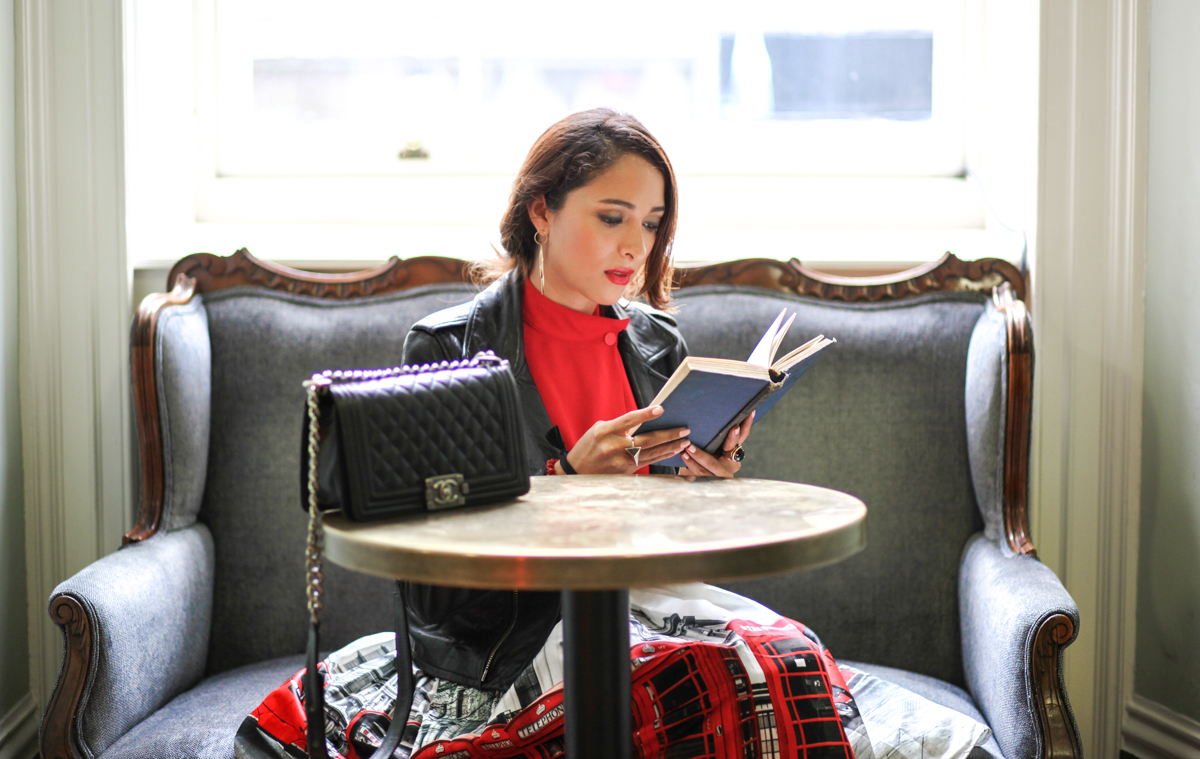 I will never though I will be writing this post ever and I never though I will be travelling alone in my life,
I though why do people travel alone and I though I will never do it because you don't have anyone to talk to! and might I get bored if I'm all by my self  plus I won't even have someone to make my pictures specially for me as blogger is very hard to have someone who takes good pictures ,this were always my reasons and I always though it is just pathetic to be all by myself.
A few weeks back I travel to London for the Fashion week, I didn't stay in a Hotel because I though it would be a great experience to meet new people at a Hostel even tho I only stayed once in a Hostel with my school classmates but that was a different story.
I was all by myself for the third time in London, it felt scary but also it felt great I'm 27 and I have never done such a thing in my life to travel by my own .
Traveling alone isn't for everyone, but here are 10 reasons why I think everyone should travel to a foreign destination on their own, at least once in their lives.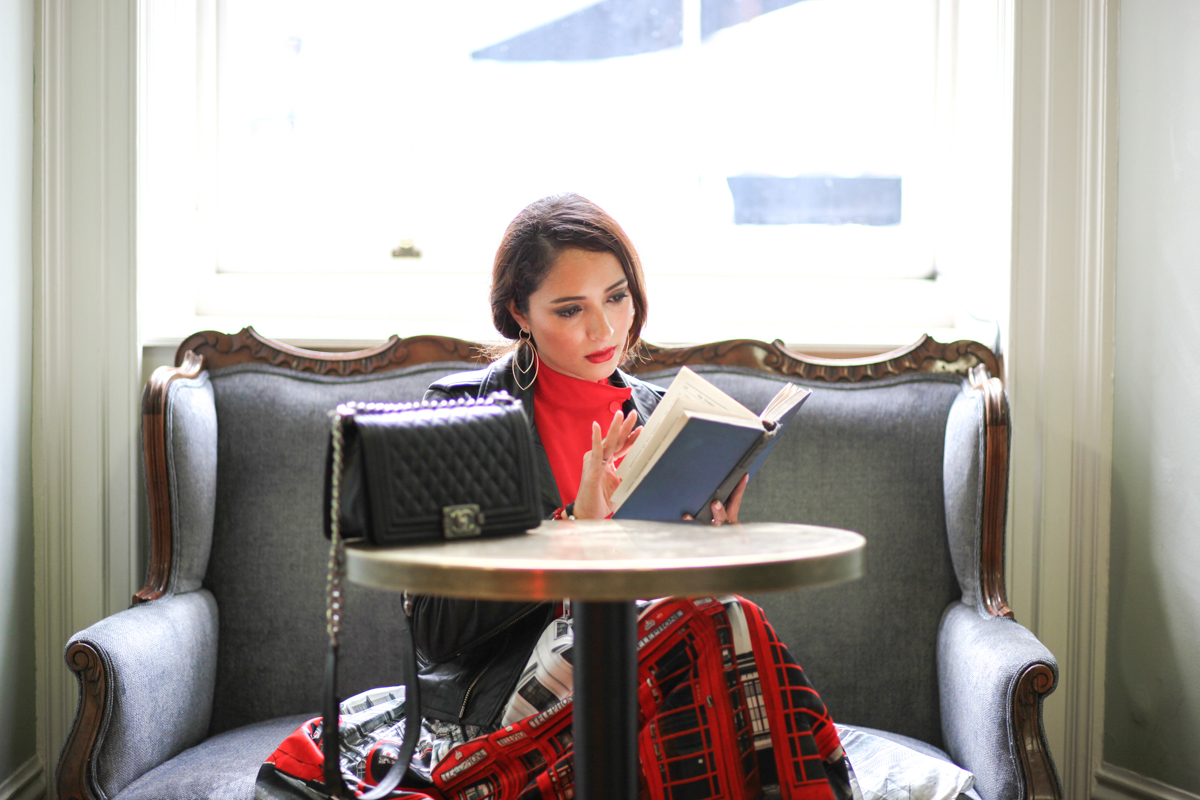 1. IT'S SCARY, but you will break the ice once you do it.
Traveling solo can yes, be scary: What if I get lost? Will I be bored? Who will I talk to? Isn't that just weird? those are the things I always asked myself before taking the big step .
But remember – anything that's scary is really an opportunity to be empowered.
Well taking your first solo trip can be just as scary at first. The thought of being alone in a foreign place not knowing anyone can seem overwhelming, but once you do the necessary planning, everything will come a right ! make the jump and get out there, being alone will be the last thing you're worried about. You'll come back feeling proud that you did something that once scared you, and that's one of the most empowering feelings in the world.
2. YOU BECOME  INDEPENDENT TRAVELLING BY YOUR OWN.
I have been very independent since a early age since I was 16 when I started working I started paying my own bills and even helping my mum out but travelling alone is a different way of been independent .
Well stop waiting around for someone else to make it happen, and make it happen for yourself. When you take control and travel solo, you're forced to rely on yourself.
If you're lost, you'll become the one asking for directions. If you're bored, you'll have to do the research to find something absolutely awesome to do. Traveling solo is one of the best ways to build your independence, and that, my lovelies , is a wonderful thing.
3. YOU WILL MEET MORE PEOPLE.
You're a lot less likely to talk to a completely random person in a restaurant when you've already got company, Right!
The internet as been my best friend since I started blogging ,and I'm so grateful to that thanks to the internet on my solo trip I met this wonderful girls who live in London and it makes my trip even much more special then I could ever imagine .
Even tho I didn't make much friends at the Hostels but I spoke with some of them.
"But I'm not great at talking to strangers." – Is this not even more reason to book a trip solo, so that you can get out there and conquer your fear of talking and meeting new people?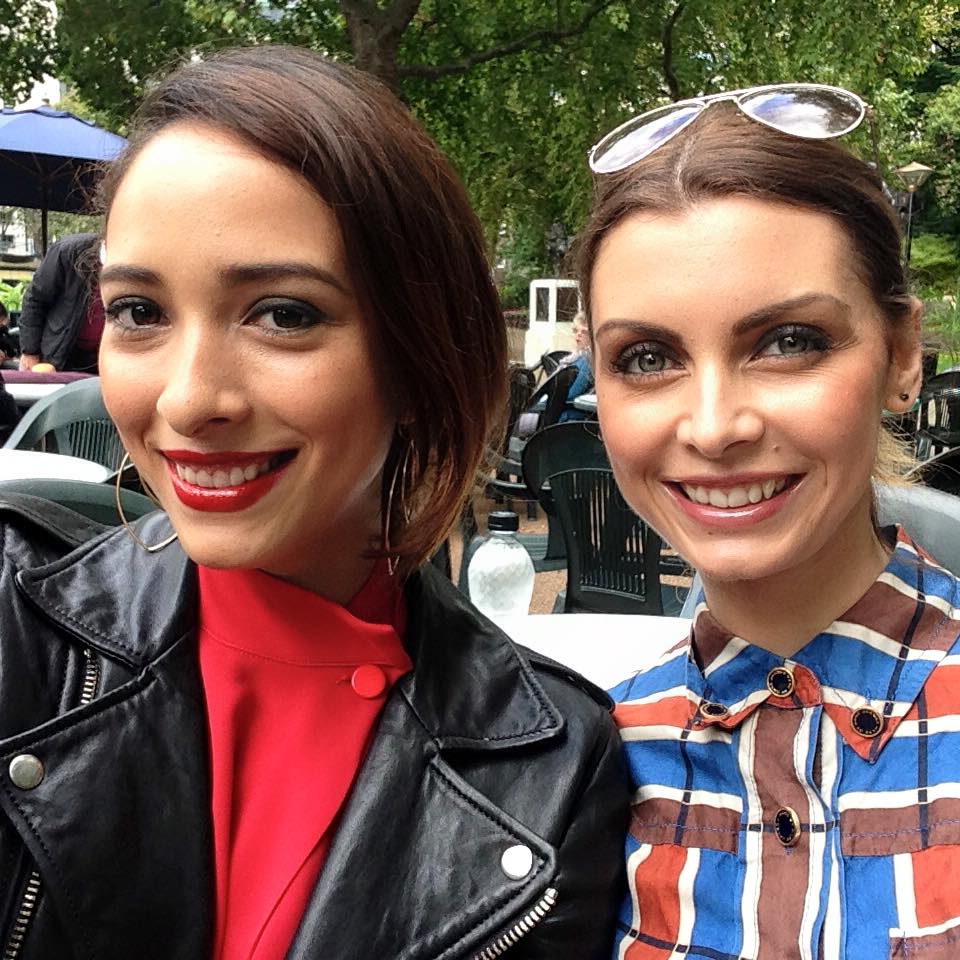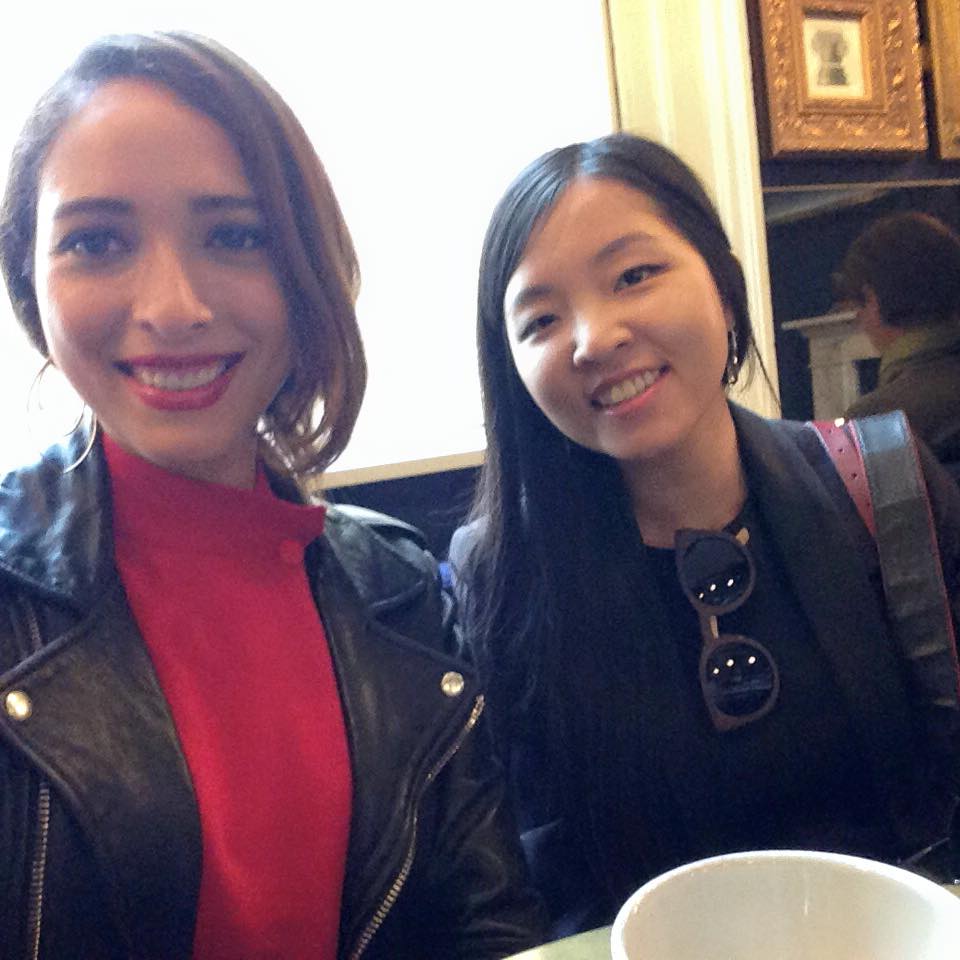 4. DO WHAT EVER YOU WANT, ON YOUR OWN TIME.
I spend four hours at the TATE MODERN CONTEMPORARY ART MUSEUM in London because I  find it relaxing.
And walk all alone by the Big Ben I found it extremely relaxing to do what ever I want!
Traveling solo means you're free to do whatever it is that you want.
Traveling with others can become extremely stressful at times because everyone has a different set of preferences. What if your partner/friend wants a walk at the beach , and you want to go for a swim ? What if they want to go rage at a club, and you want to soak in a bubble bath at your hotel and watch a foreign movie in bed? When you travel alone, you're not responsible for anyone else's good times but your own. You're allowed to be selfish, and you don't have to apologise to anyone for it.
5. FIND YOUR OWN SELF.
Unplug yourself from the internet for a while even tho on my solo trips the internet is my best friend.  Take the time to discover what it is that truly makes you happy, like me going to the museum.
Do you remember the exact moment you knew your life had changed forever? When is the last time you actually unplugged and took the time to think about it? Being alone will allow you to reflect on your life, your troubles, your past, you future, your problems, but most importantly, the solutions.
Traveling alone is an amazing way to heal. So swallow your pride, conquer your fears and take the chance to explore the world – for yourself, by yourself.
And at least once in a while you have to do it you won't regret it it is an amazing experience I learn so much that I'm even thinking to do it over again ;D
6. IT WILL BOOST YOUR CONFIDENCE TO AN OTHER LEVEL.
I still feel a bit nervous when I'm kicking off a solo trip, but in the end, nothing makes me feel more confident or capable than conquering the world on my own. Successfully ordering a meal in Italian, picking up the latest British slang, chatting up locals at a farmers' market in Lyon- France, making new friends in London, —these are some of the rewards I've gained from my solo adventures. It's nice to have someone to rely on, but it's particularly satisfying when that someone is you.
The more you travel alone, the more likely you are to feel the same way, like you can tackle any challenge with aplomb. No English menu at a French restaurant? Not a problem.  the more confident you feel when traveling alone, the more confident you'll feel at home. Whenever one of life's little challenges emerge, you can simply remind yourself of all that you've handled on your own all over the world—it'll put your problems in perspective.
8. YOU CAN STAY WITHIN YOUR BUDGET
Money is always a pressure point when it comes to travel, and everyone has different spending habits and attitudes. So it's much easier to figure out your budget for a trip and plan accordingly. Even if you have shared finances with a spouse or travel with someone in the same tax bracket, the two of you may have completely different ideas of how much to spend on a hotel, for example.
While in London I try to spend the less as possible and was finding out if I could find cheap deals and survive in London as you know London is a expensive place to be so at my Hostel I found the cheapest dinner I have ever eaten in London £3 pounds I pay for it for a Mexican meal and 2 drinks not bad at all.
I bought frites the other day with a hot dog and a drink for £5 pounds and it wasn't bad at all they are places where to eat for a good price in London .
And you yourself may spend differently from one trip to another. For instance,  It's simply much easier to create your own budget and stick to it rather than overspending because you travel with someone with expensive taste.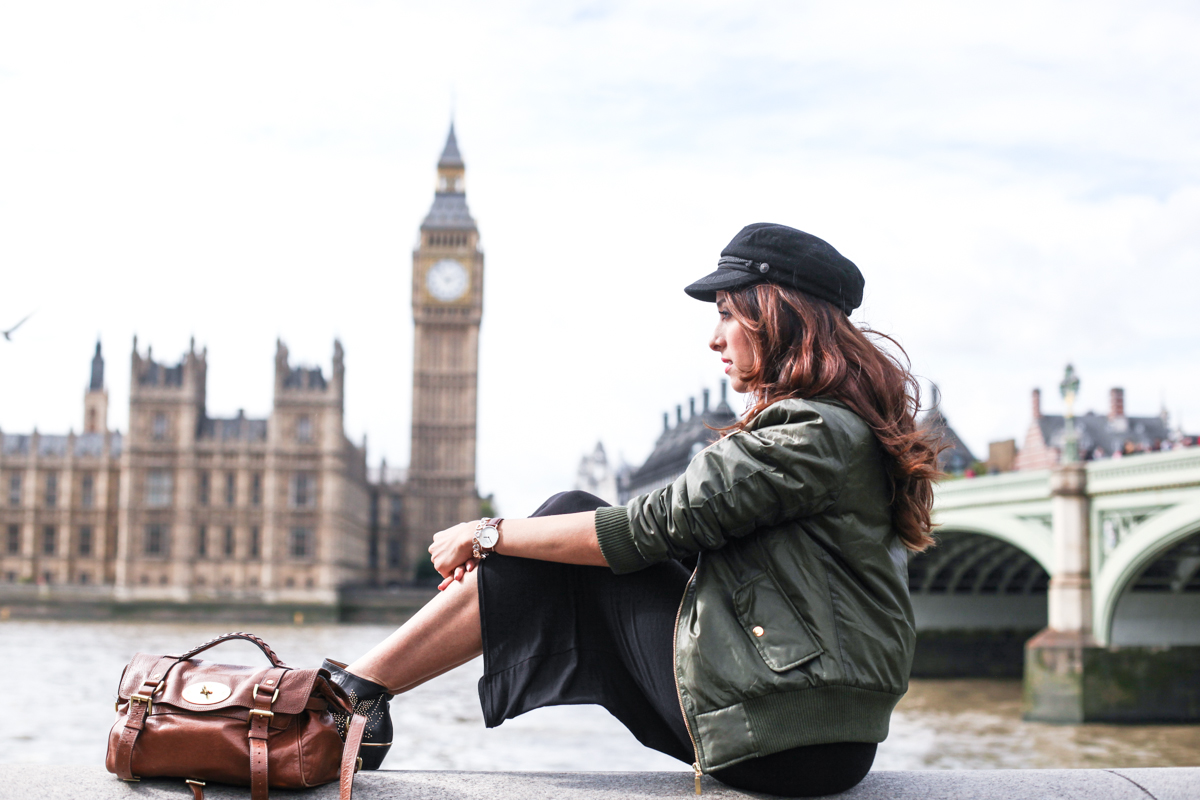 9. YOU'LL FEEL MORE SATISFIED IN THE END
I'm willing to bet that everyone who has ever traveled with at least one other person has experienced some level of disappointment on vacation. Perhaps because you wanted to go shopping and the boy wanted to see some sightseeing or your friend or partner couldn't understand the other language and felt frustrated because he or she couldn't communicate no matter how big or small, problems can and do arise when people travel together..
When you travel alone, the stakes are lower because you only have to worry about keeping yourself happy. Are you going to feel bitter because you slept in one morning? Highly unlikely. Will you hold a grudge because you spent too much time at a museum? Nope. Will you feel like you're wasting time if you just want to sit in a café for a few hours? Not a chance. When you make yourself the sole arbiter of what to do on vacation, you remove the risk of disappointment and you keep things drama-free, which is a good way to keep your trip feeling both relaxing and satisfying.
Don't you agree with that?
10. IT MAKES TRIP PLANNING EASIER
We all have bucket lists of places we want to travel to in our lifetime, but all too often we hold ourselves back from experiences because we have no one to share them with. Everyone has different schedules, budgets, and traveling interests, so waiting around for the right time or the right person to join you for a train trip to Europe, gourmet dining in Lyon, or backpacking around South America is a waste. When you travel alone, only your needs matter, and you can plan something at the last minute if you desire.
I wasted so many months in Ecuador because I didn't wanted to travel by my own and went with cousins and friends  on my Ecuadorian trip's so this a lesson I have learn next time will do it all by myself then waiting for other to go with me .
So go ahead and take a day trip to a nearby town or a month-long jaunt across Europe—this is your life to live and you deserve to have the travel experiences you want. I'm not suggesting you go on every vacation alone, but it would be a shame to skip local and far-flung destinations just because you don't feel like going by yourself.
Thank you so much for reading this post. Follow along on my day to day inspirations + travels on my Instagram: @Preppyfashionist.
Love,
Virgit
Photographer: Igrien from The Avantguardian
Comments