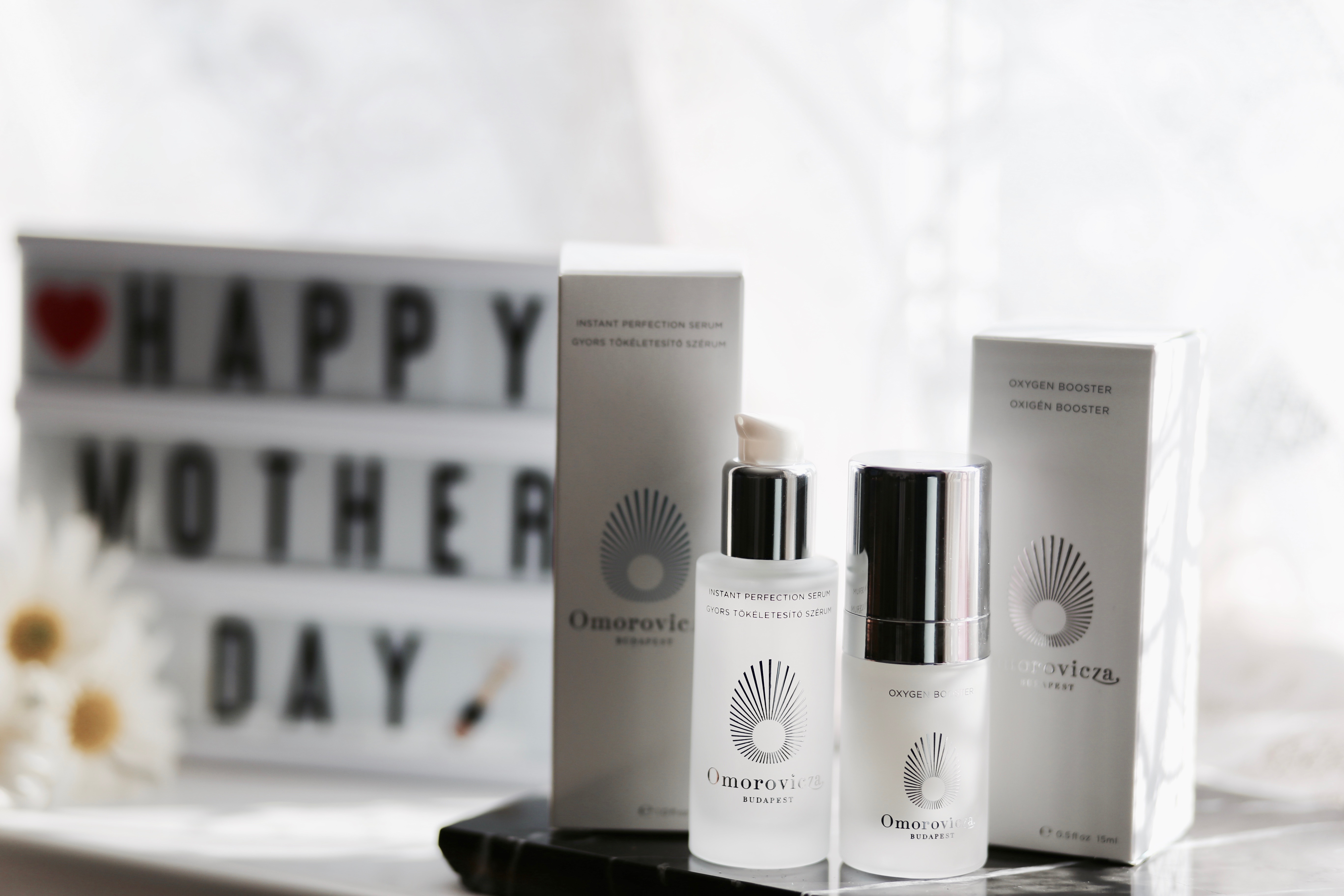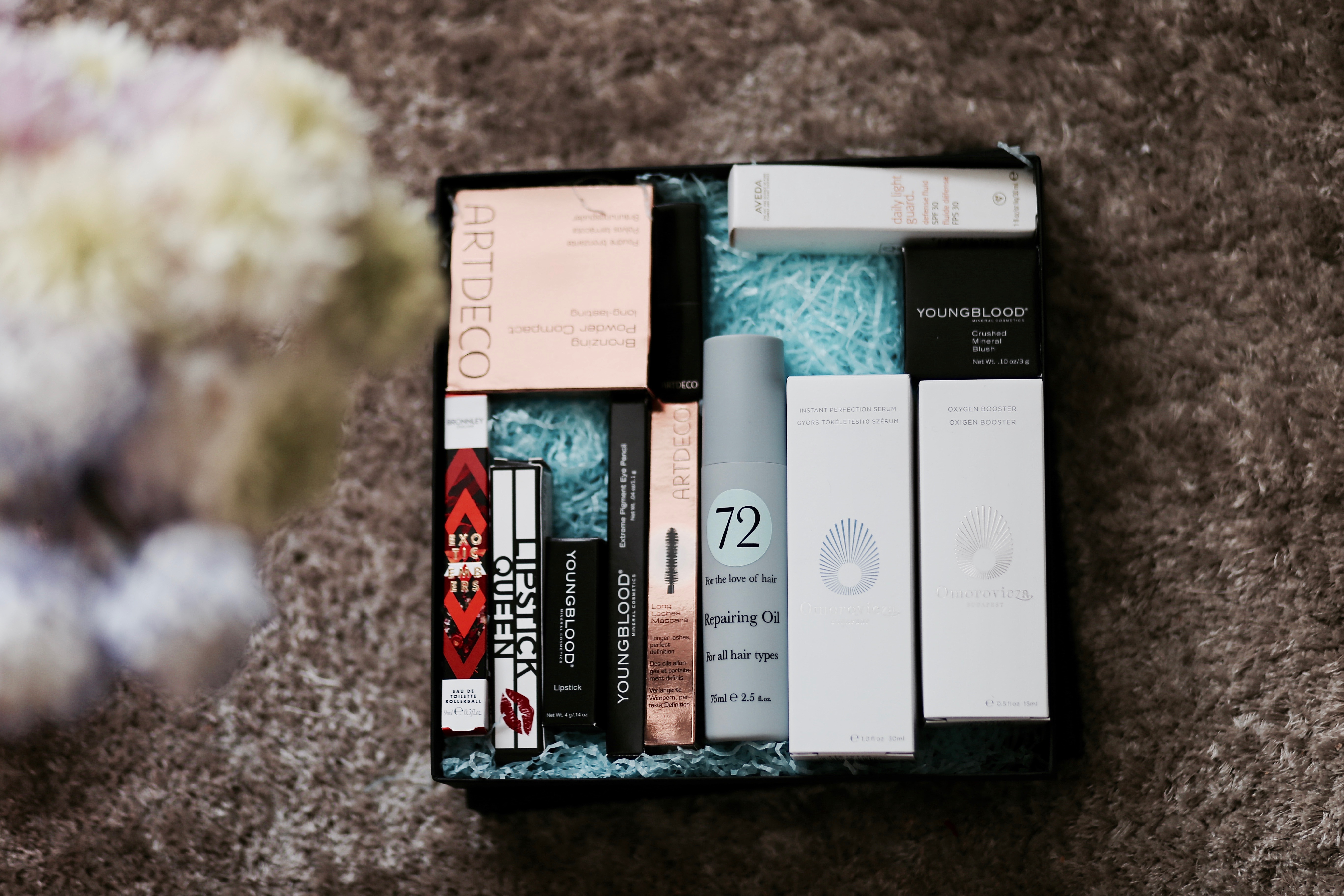 Mother's Day is just around the corner, it was time for me to shop around and what better excuse to spoil them rotten right?
Sunday 26th of March is a very special day, even though I spoil my mum whenever I can and not only 1 day a year they should be spoil. Sometimes people don't appreciate having a mum, if you have one this the time to say thank you in a more thoughtful way, in place of buying chocolates and flowers the best gifts are something to put good use out of it like creams and makeup.
Down below I talk about the products I put in my mum's gift set (I treated myself to one, too). because I make sure if they are good my mum should get them too.
Enjoy reading I'm reviewing 12 products that mum's should have this mothers day.
Happy mothers day to all the mum's out there.
Love,
Virgit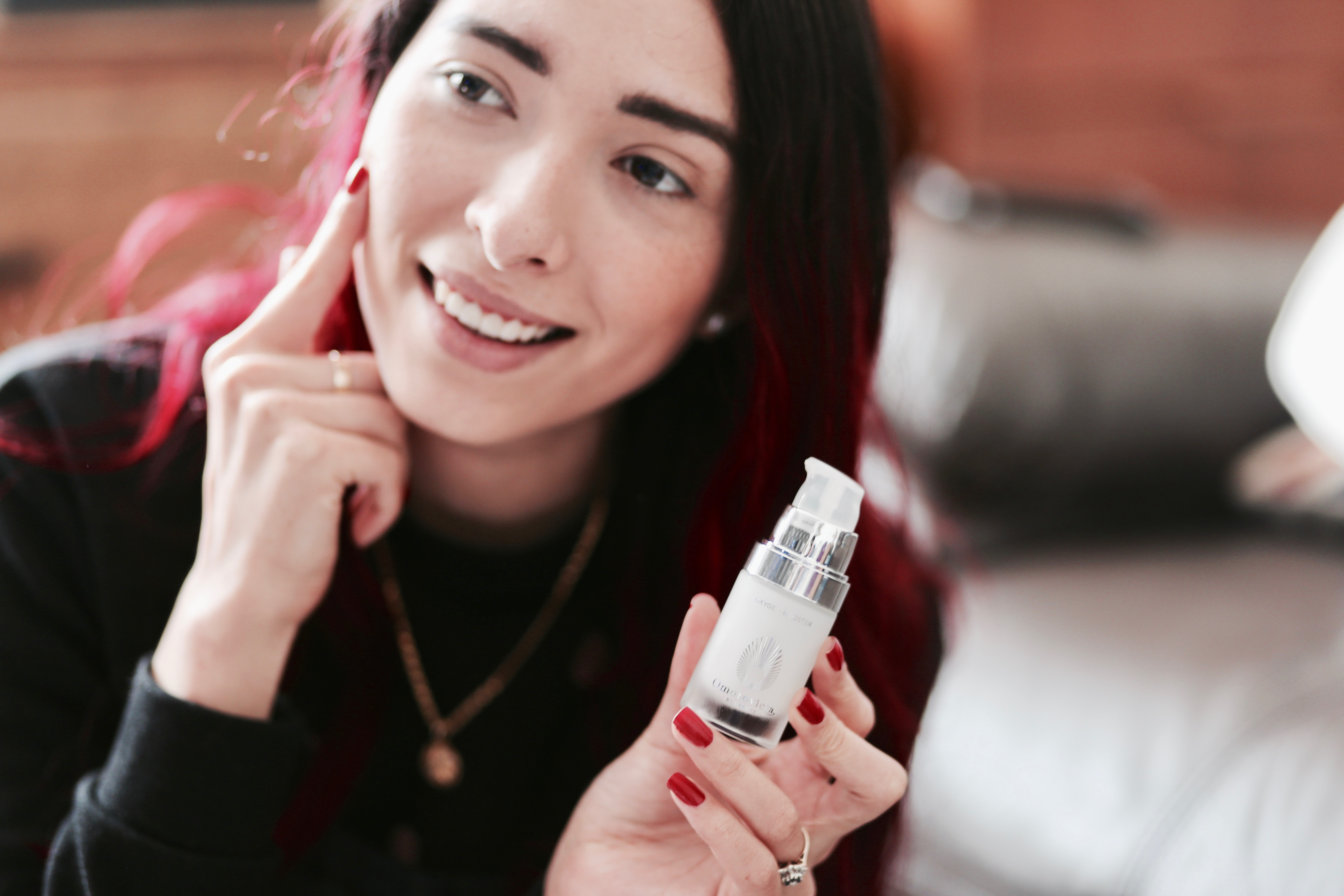 OMOROVICZA: OXYGEN BOOSTER AND INSTANT PERFECTION SERUM
Oxygen booster: refreshes the skin infusing it with a shot of oxygen plump the skin and reduce the appearance of fine lines and wrinkles perfect for our mums ;D It comes packaged in a fabulous frosty glass pump bottle. Thumbs up on that part.  seriously one of the best skincare products I've used in my life. I have dry skin and I could tell the difference after the first use. I blended it with a Omorovicza instant perfection serum.
I mix one or two drops of Oxygen Booster into my serum or moisturiser to 'boost' your skincare. Alternatively, apply after cleansing and before your serum and moisturiser.
My skin is brighter and has a more even tone very hydrating, plumping and a shot of radiance for my face. It feels refreshing. The texture is light this is definitely a 5-star product!
I have found that when using these two products together, my skin instantly feels and looks firmer, brighter, hydrated and most importantly alive and ready to face the day. The serum makes me feel alive and awake, no matter how little sleep I have had the night before. For me, the two products together are like a mini face lift in a bottle. My skin instantly looks revitalised and refreshed from using these, a skin saviour for tired and weary days it is even good to be used as a primer.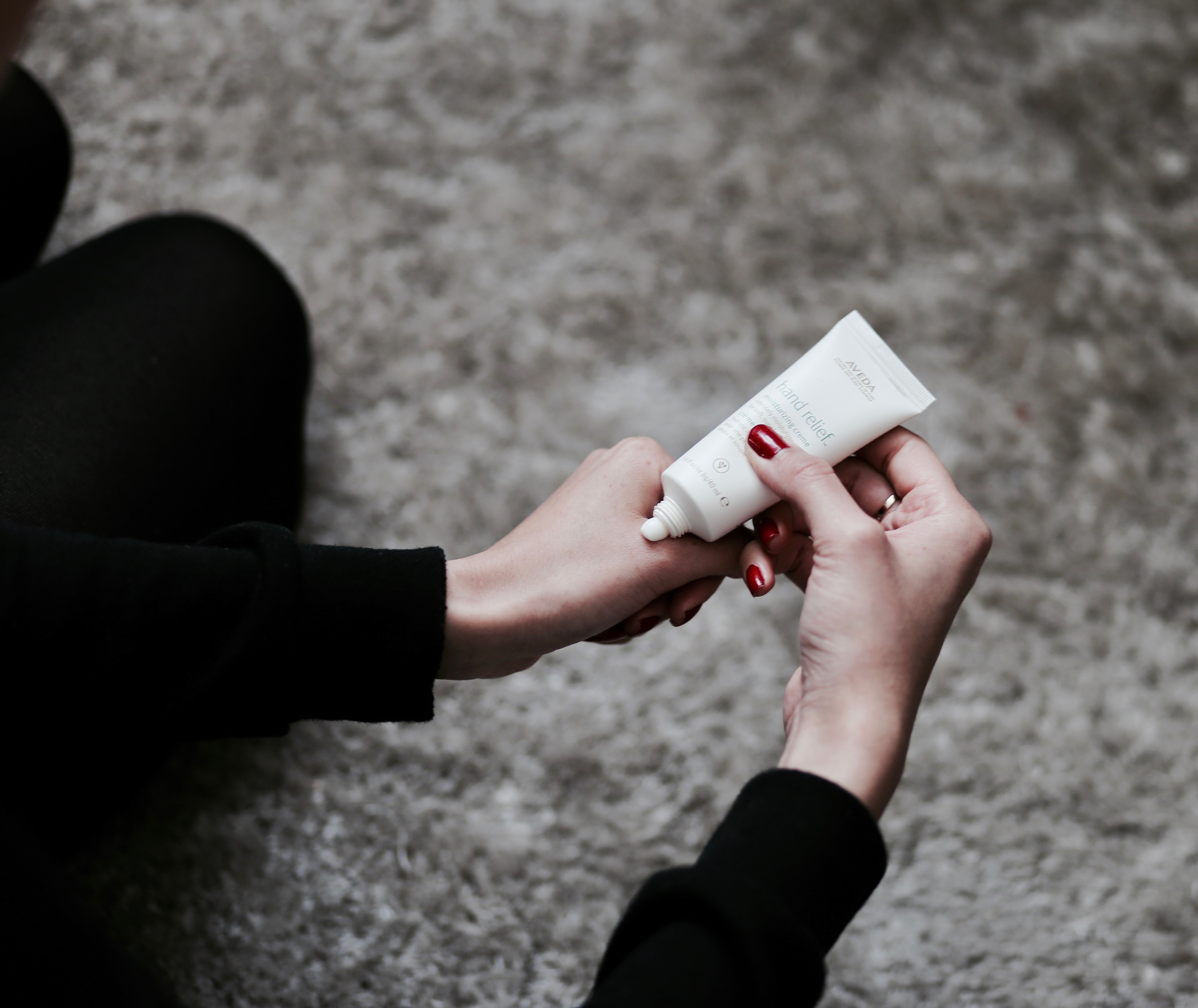 AVEDA: hand relief moisturising creme
Love Aveda products particularly for their smell and this one does not disappoint. It's a fresh smell a mild citrus aroma, leaves hands feeling very moisturised. I have repurchased Aveda Hand relief many times and will continue to do so. It's a bit pricey but I am willing to pay for quality. Your mum's hands and yours are such an important part of your body; they do almost everything for you, so pamper them!  I give it as a gift to my mum because for me it's a luxury.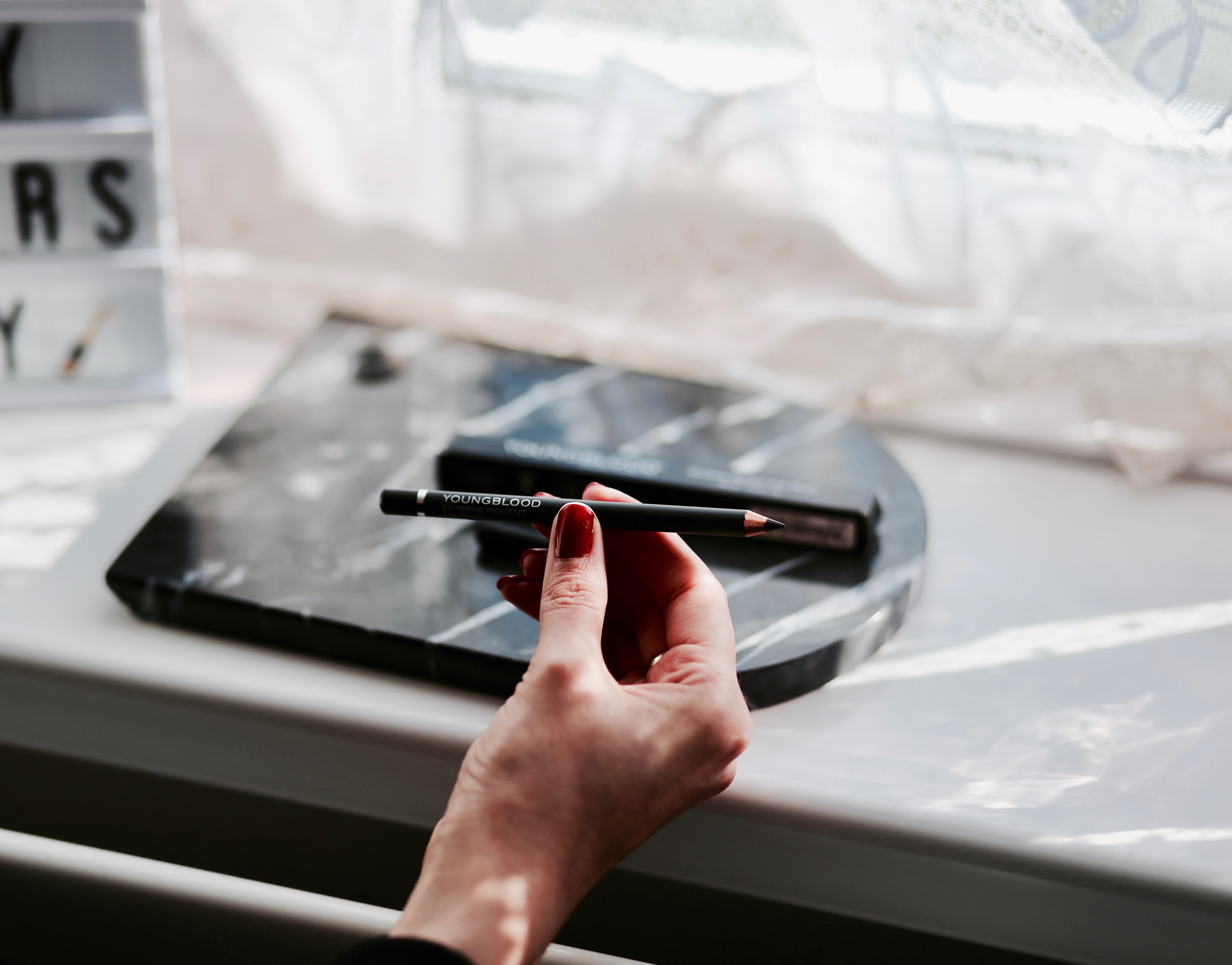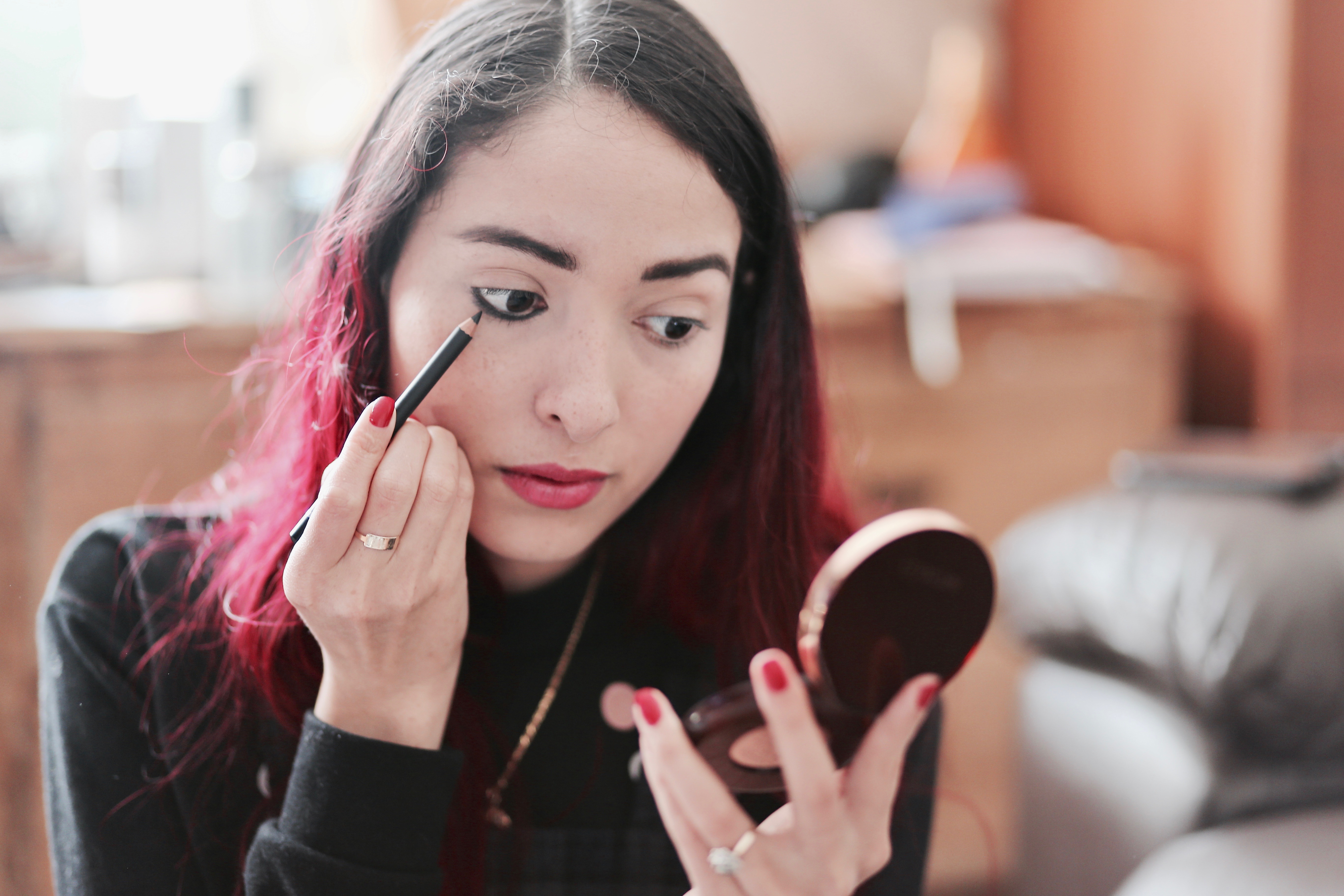 YOUNG BLOOD: Extreme pigment eye pencil
Define those lash lines with these cream-textured pencils. The rich, long-lasting colour won't tug or irritate. Sharpens to a fine point for complete precision, or smudged for a sultry, smoky look. This stuff stays and it goes on smooth. It's worth the reasonable price and I would recommend it to others looking for a great black pencil liner. I like it better than liquid eyeliner and it has yet to break when sharpened. Awesome stuff…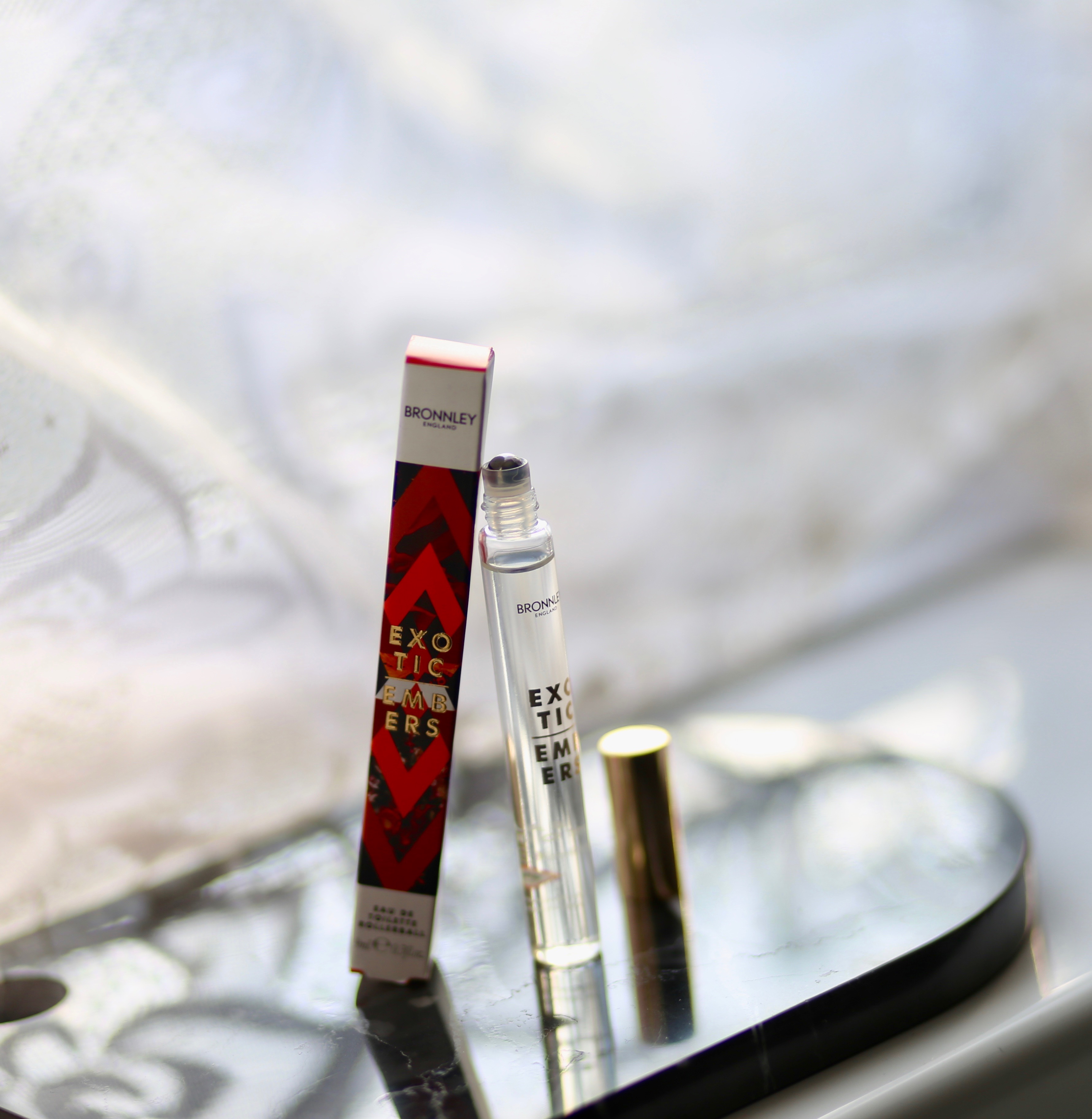 An Oriental Floral fragrance and what better way to have it as a travel fragrance easy to carry anywhere you go, Top notes are bergamot, blood orange and galbanum; middle notes are tuberose, ginger and nutmeg; base notes are labdanum, cedar and amber. The smell is very strong but it lasted a very long time I only applied twice during the day, using a light touch!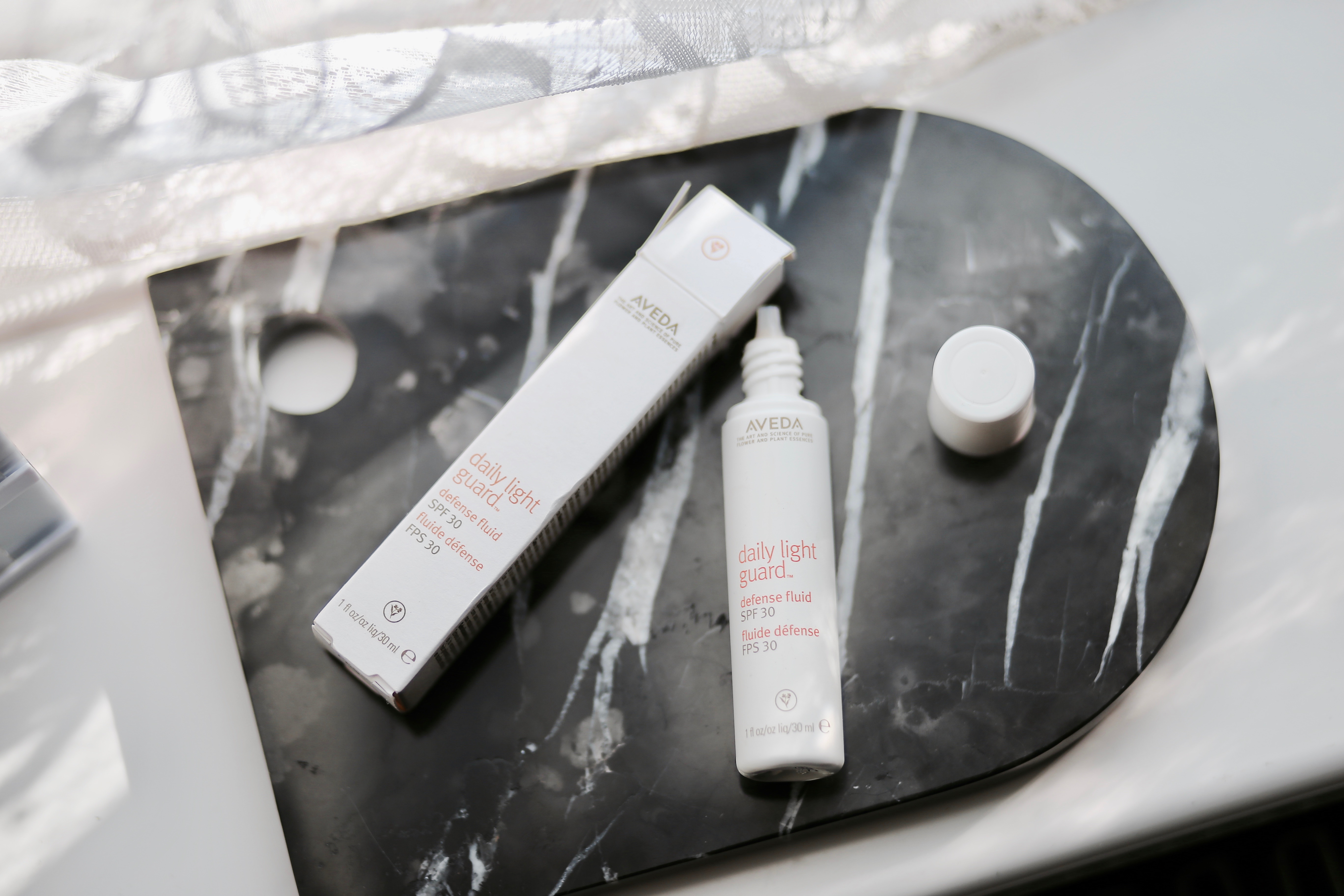 AVEDA: daily light guard defence fluid SPF 30
I've been looking for a sunscreen that my mum could wear daily and will remember to use. I've tried other products that were greasy and heavy or made me look like I was wearing clown makeup haha. This is light and absorbs quickly and has a pleasant smell. Of course, I will wear a higher SPF if I am going to be outside all day, but this is the perfect product to give me sun protection for everyday activities. That fact that it's easy to use and I can apply it in the morning when I'm getting dressed makes it worth the cost, the only minus point is that you have to shake very well before applying. Smooth onto face and décolleté as the final step in your morning skincare routine. did not have to constantly reapply even when outside all day, the only drawback is the size versus the price.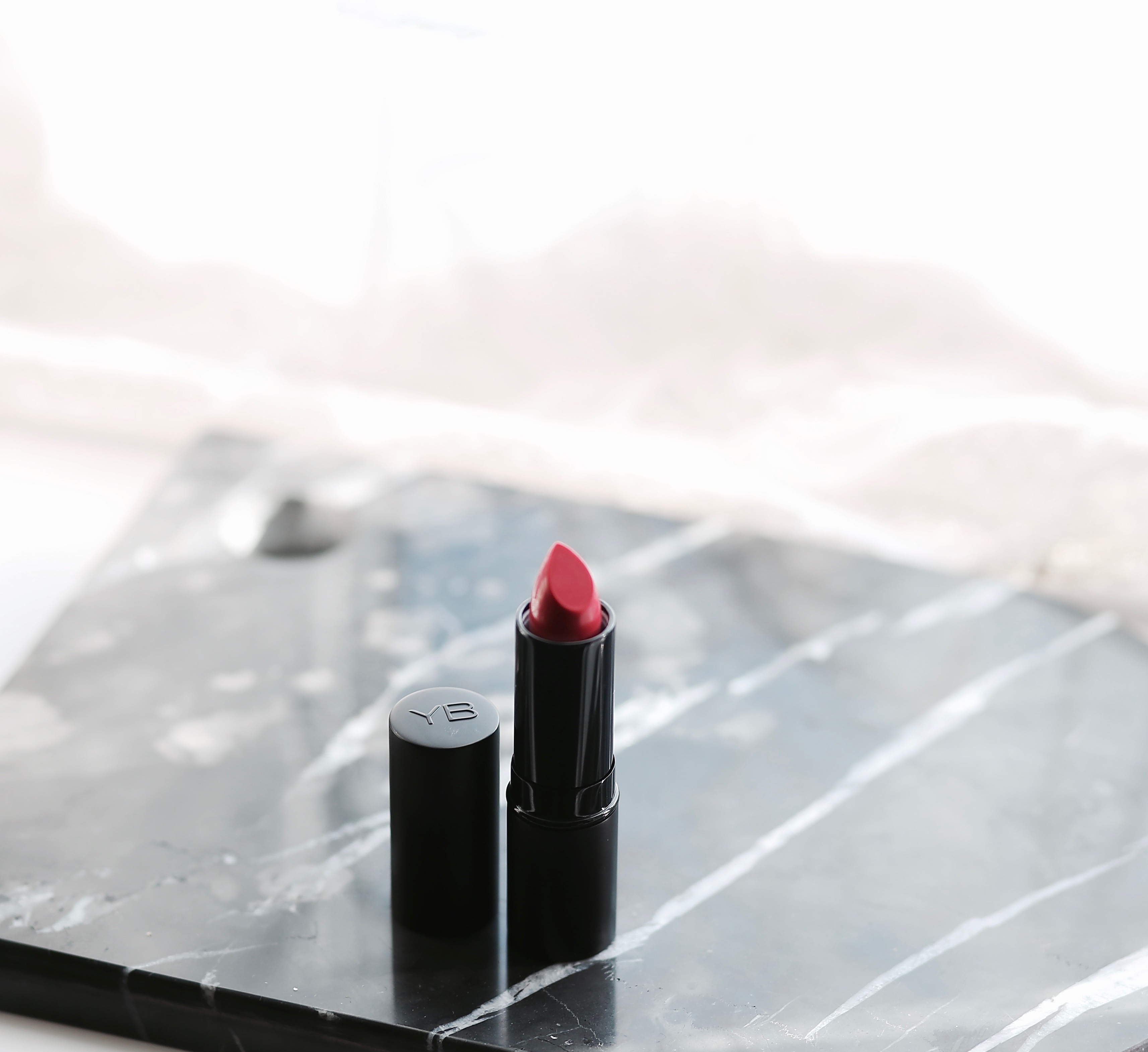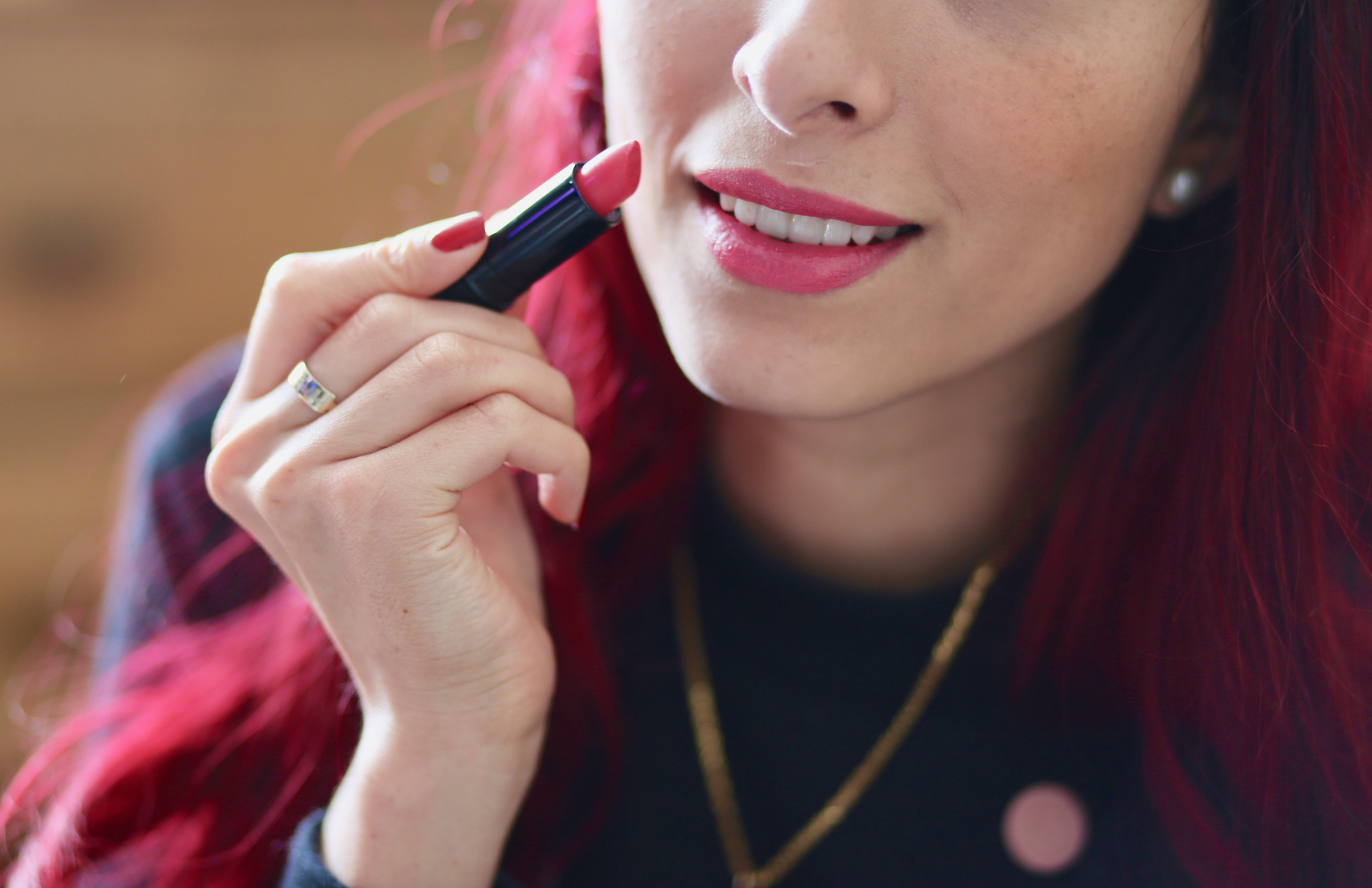 Young Blood: Dragon fruit lipstick
As you can see the name is very appropriate because it is the colour of a dragon fruit – bright pink but with a sheer formula. I love the shade so much that I couldn't resist getting one for my mum too. One very important thing when buying a lipstick is that it has to be moisturised especially for mums you need that extra moisture a little secret that I do every night is regular exfoliation and applying a lip balm before bed have become a beauty ritual ;D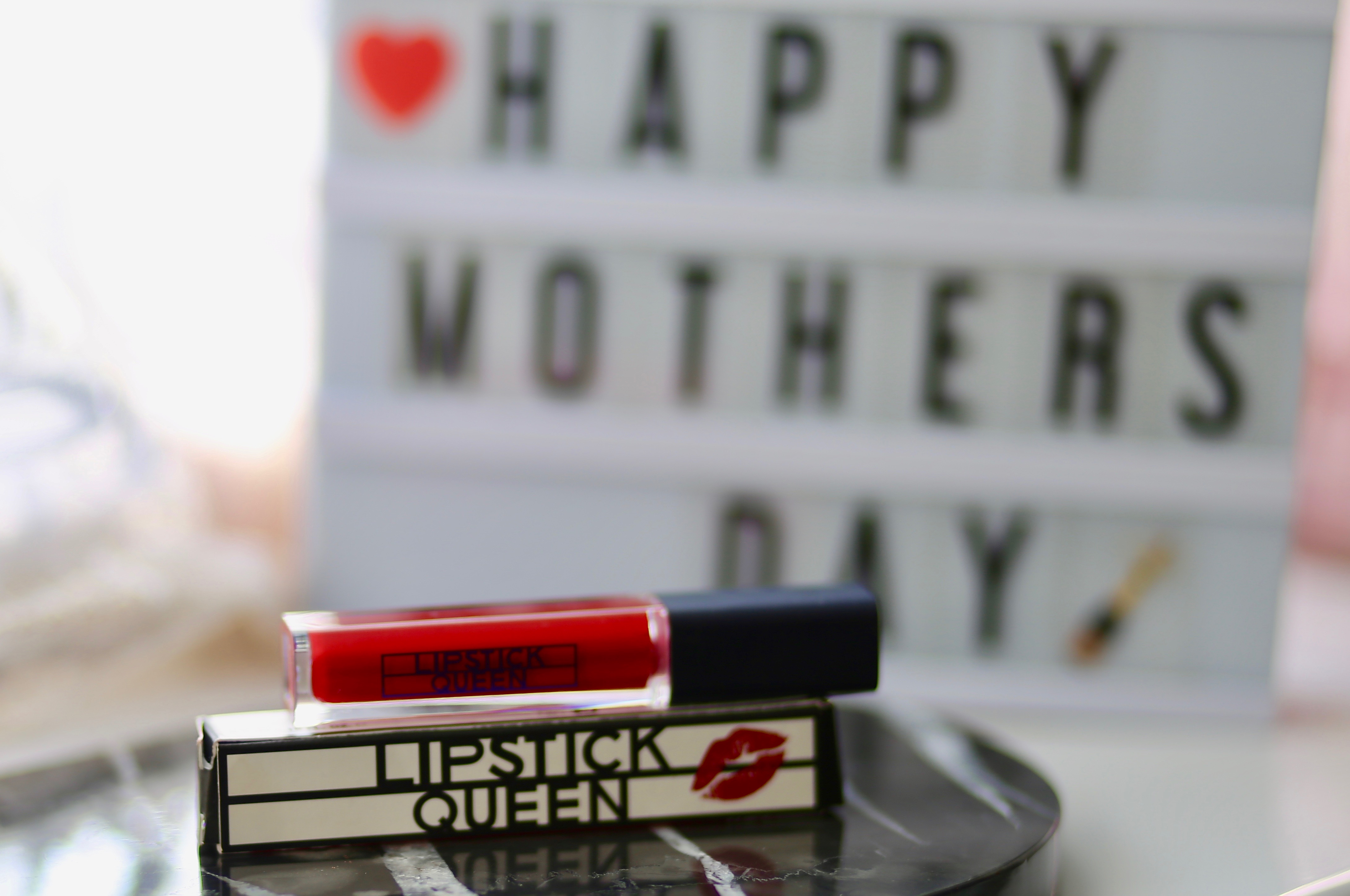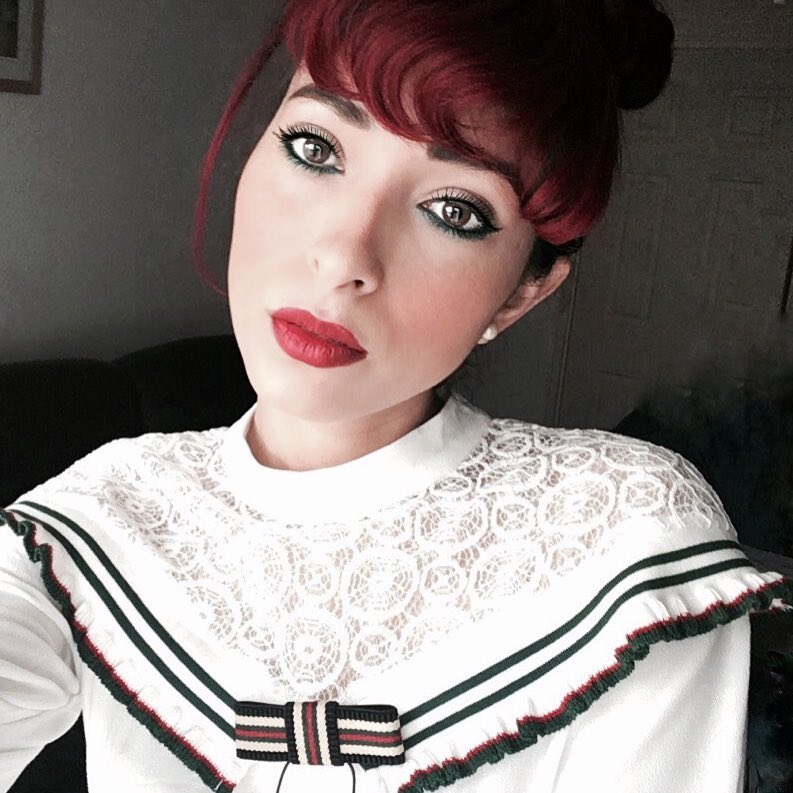 LIPSTICK QUEEN: famous last words matte liquid lipstick
When I try this long lasting matte lipstick I was sold and I knew my mum needed to have it too this is my first purchase from Lipstick Queen, Liquid lipsticks definitely aren't as cut and dry as simply wiping them away. Don't get me wrong, some formulas do impress but in most cases I find them drying and difficult to remove! but not this one I love the shade because is a dark red just the one that I adore, easy to apply and doesn't dry your lips the colour is pigmented and opaque on a single layer and has a slight shine versus a full matte finish. The best of all is that colour did not flake nor crack. There is a slight wait time for the colour to set but once set it doesn't feather nor migrate and wears strongly for several hours without the need for touch-ups! and who doesn't love that right?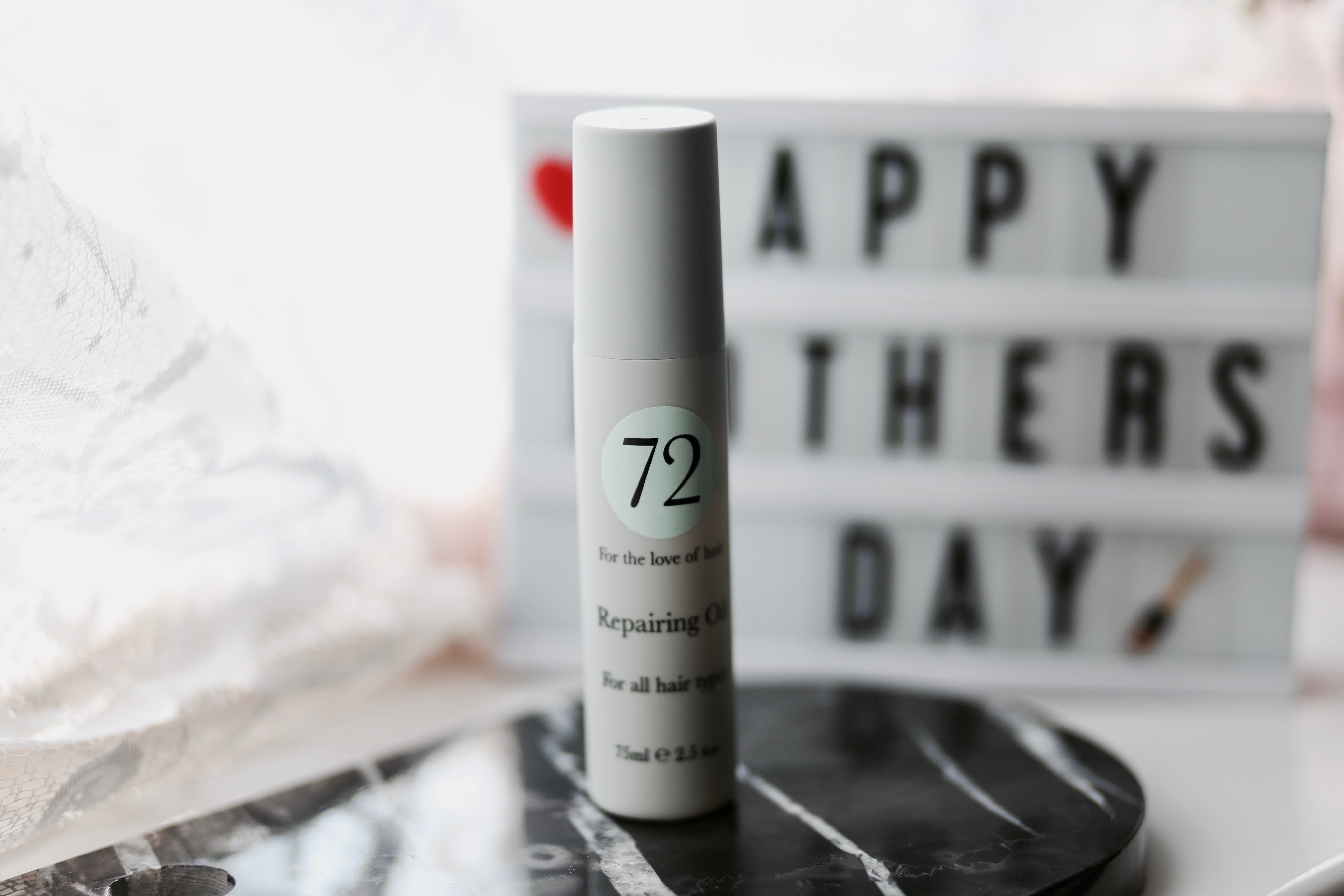 Hair repairing oil is a must for soft, youthful looking hair. With its easily absorbed formula, it will leave your hair frizz free, shiny and radiant I apply this product every day after brushing my hair for days when my hair needs that extra drop of moisture I reach for this powerful hair oil, to revive and replenish my hair.  You only need to use a small amount, which I smooth mainly onto the dry ends of my hair first then use what's left to run my fingers through the length.  If your hair is lacking shine, hydration or looks lifeless then reach for a bottle right away this product is a magic miracle for dry hair as it gives the mirror like shine without weighing the hair down.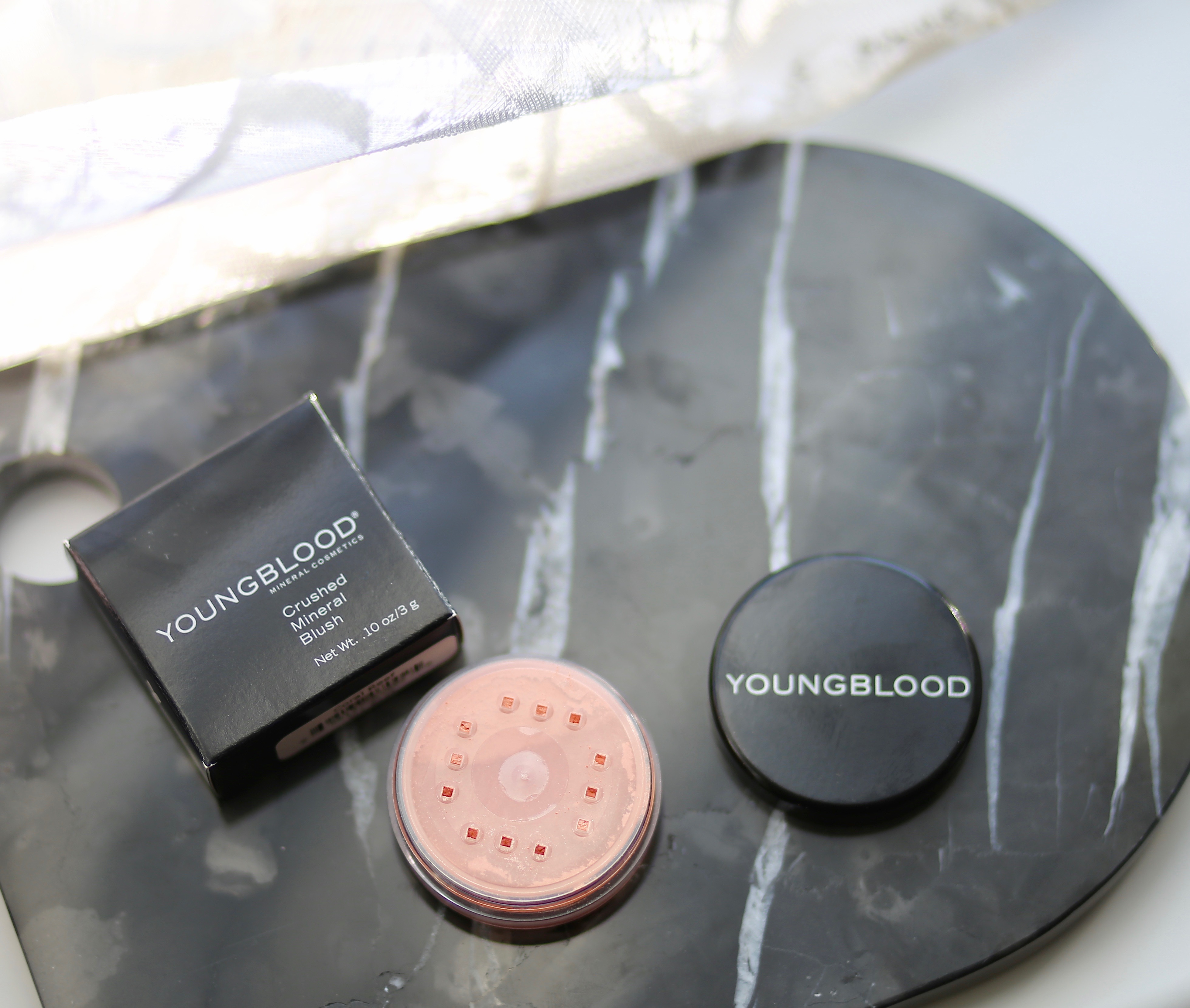 YoungBlood: Crushed Mineral Blush
Love this particular shade of this blush so much you only use a tiny bit so it stretches very far. Make sure you have a fluffy giant brush to apply and use the tiniest amount possible when applying, compliments the skin tone beautifully! the only cons about this product are the perforations that allow a lot of powder through. Hard to control the amount that is shaken out per use.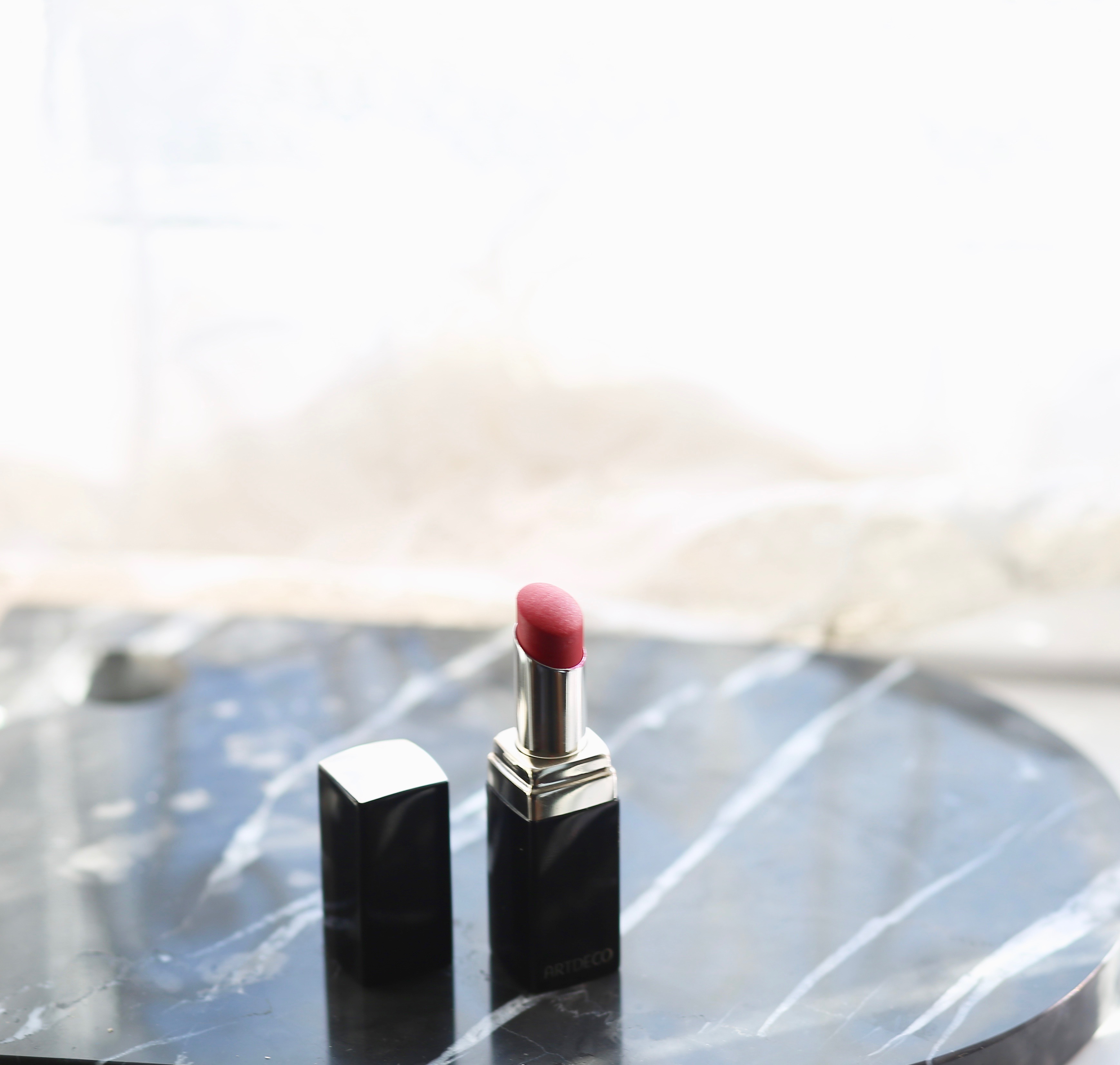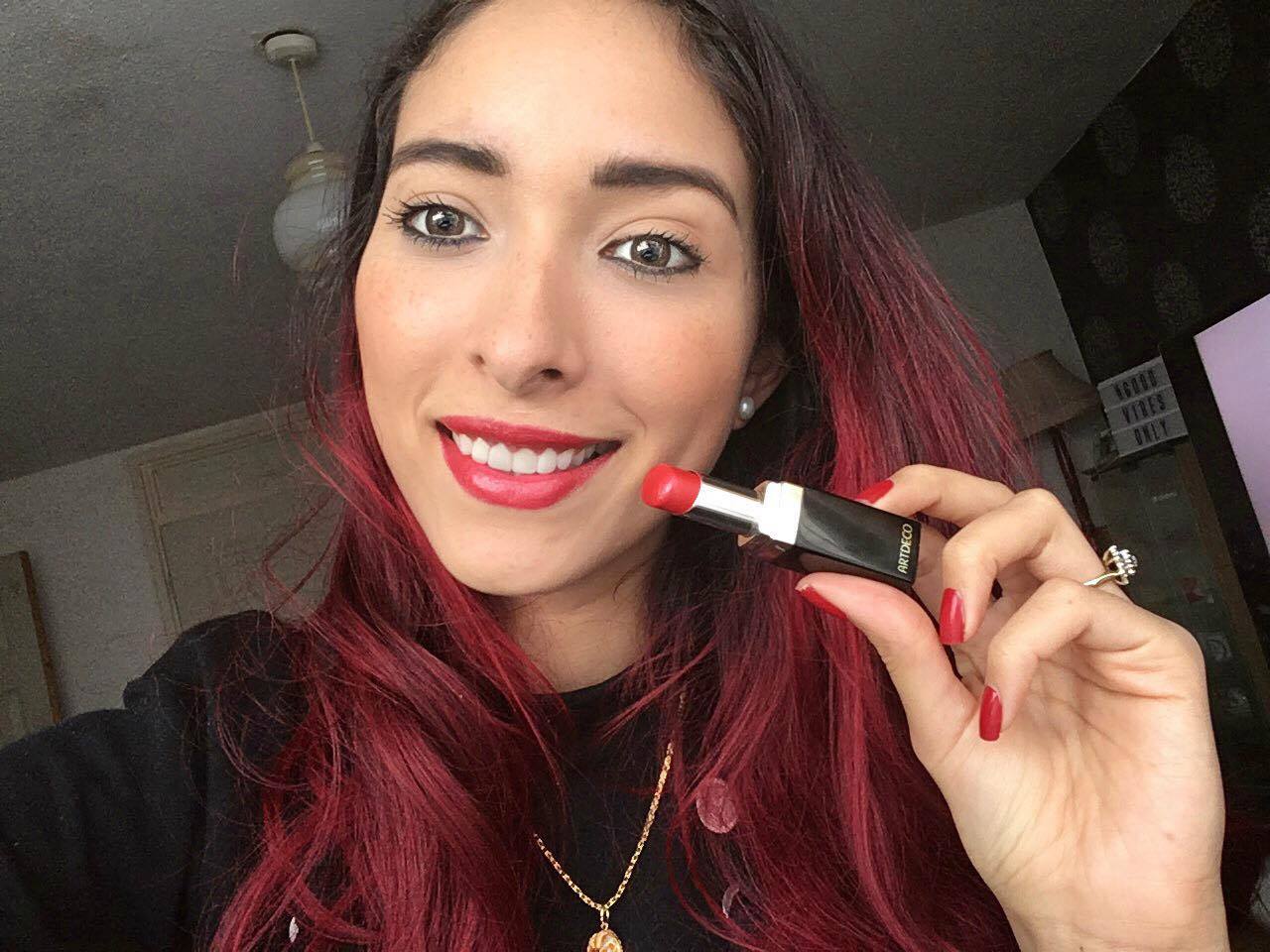 ARTDECO: LIPSTICK 29- SHINEY STRAWBERRY
The Color Lip Shine lipstick has a soft and light, creamy gel texture which is very comfortable to apply and delivers delicate freshness and brilliance for a unique finish. The lipstick contains shimmering polymers that naturally accentuate and beautify the lips this lipstick is perfect for daily use because the colour is not as vibrant as others and that makes it for a more natural look I would say. It is a perfect balance between the rich, softly pigmented texture, pure shine and intensive, moisturising care. It is a lively colour composition for refined and sensual application.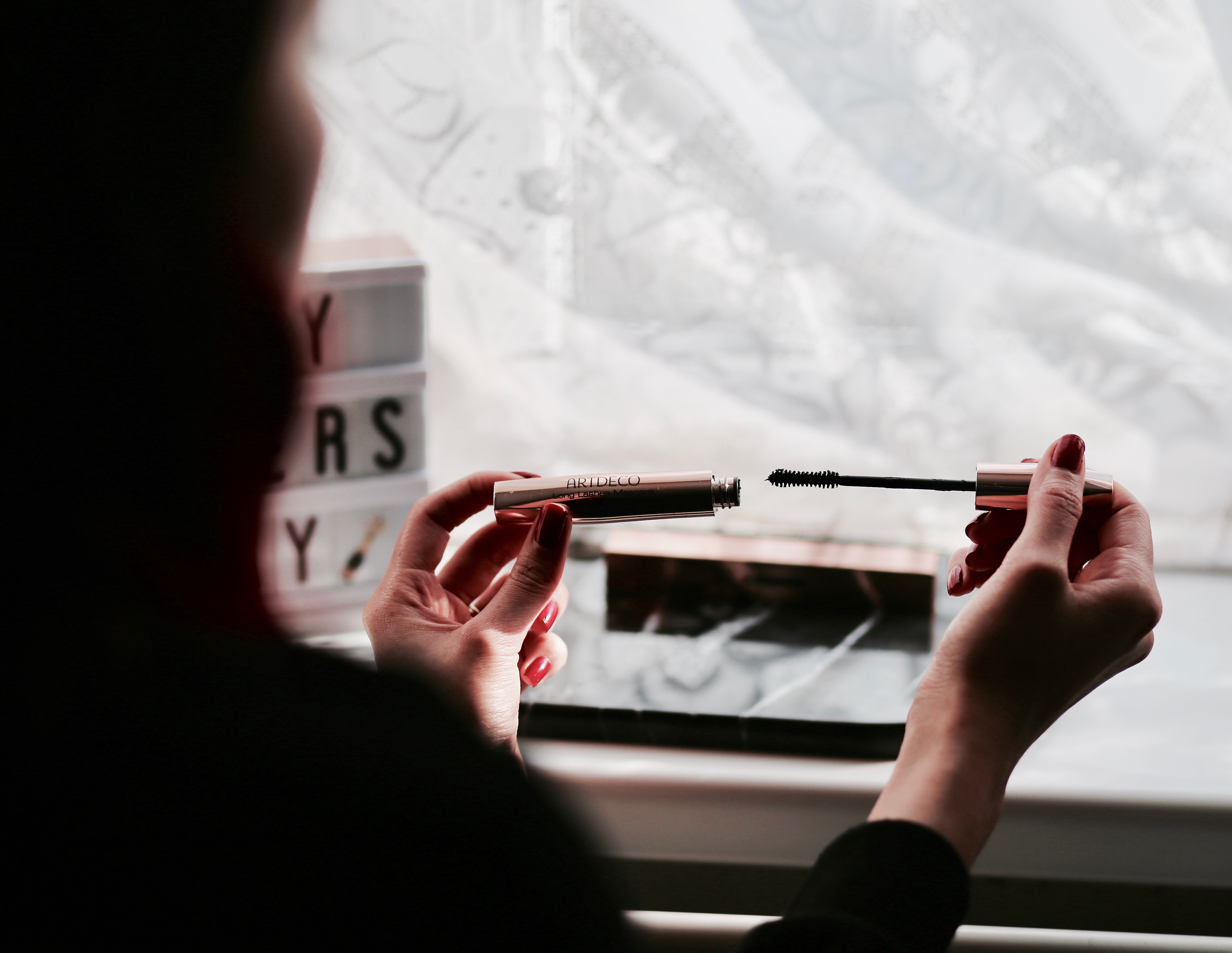 The mascara has different lengths of fibres adding length and volume to my non-existing lashes. As you can see in the picture above I apply the mascara only in one eye to show you the difference with mascara and without I apply like 6 layers so you could build them up, I will stick with six layers for that extra volume, It comes off easily too with a makeup removal in comparison with the waterproof mascara I use to use I rather use a non-water proof because they break my eyelashes easily when removing it Artdeco is perfect for that extra volume.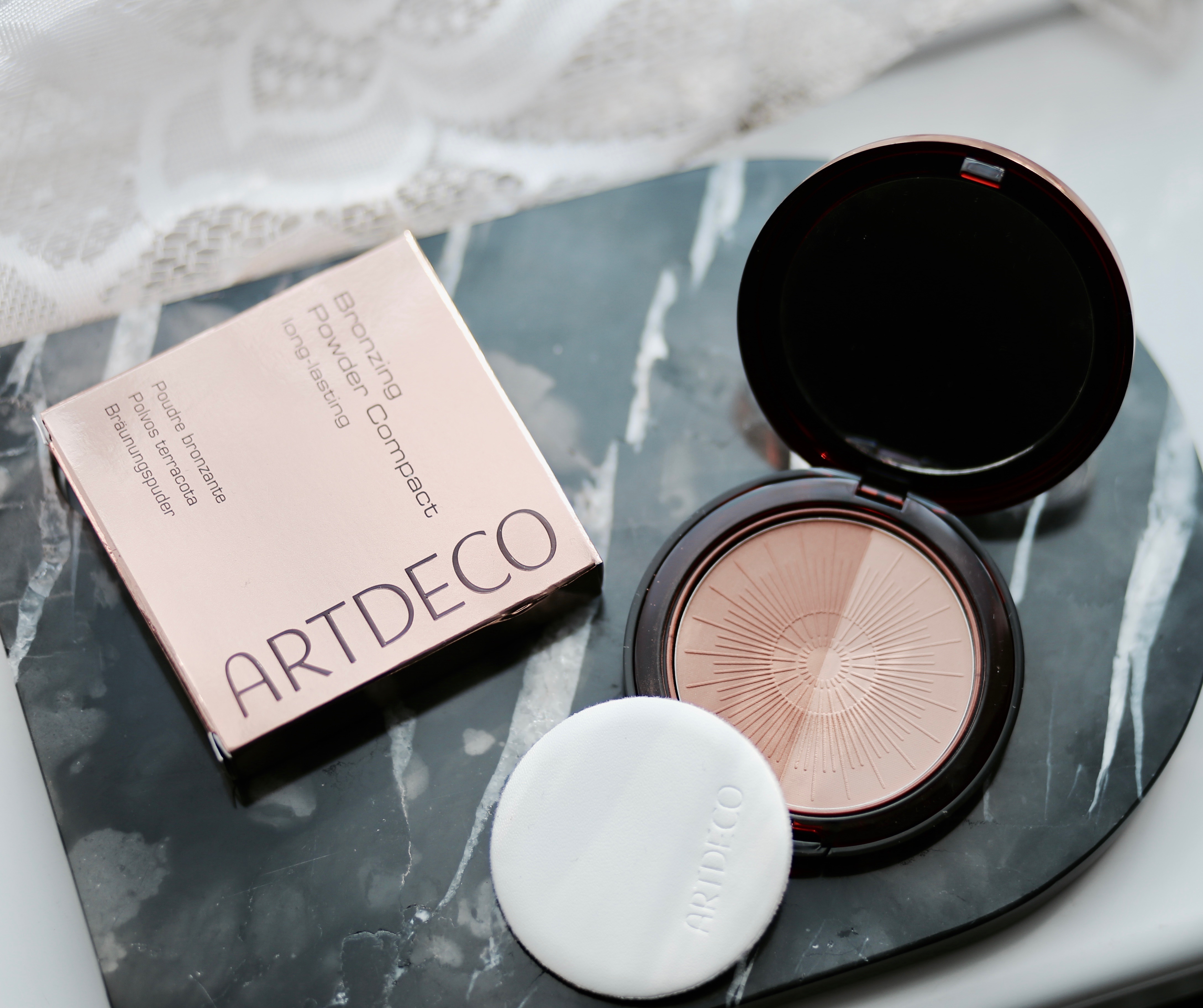 ARTDECO: Bronzing powder compact long- lasting
I am lucky enough to have olive naturally tanned skin but I can always do with a boost, and so my mum I adore the shade of this bronzer it really is light brown and no orange undertones are easy to go darker or lighter as well by using one side more than the other. I like that makes the skin looks warmer instanly, the great thing about this product is that it also contains SPF 12 and is water resistant so perfect for sunny holidays ;D
Save
Save
Save
Save
Save
Save
Save
Save
Save
Save
Save
Save
Save
Save
Save
Save
Save
Save
Save
Save
Save
Save
Save
Save
Save
Save
Save
Save
Comments