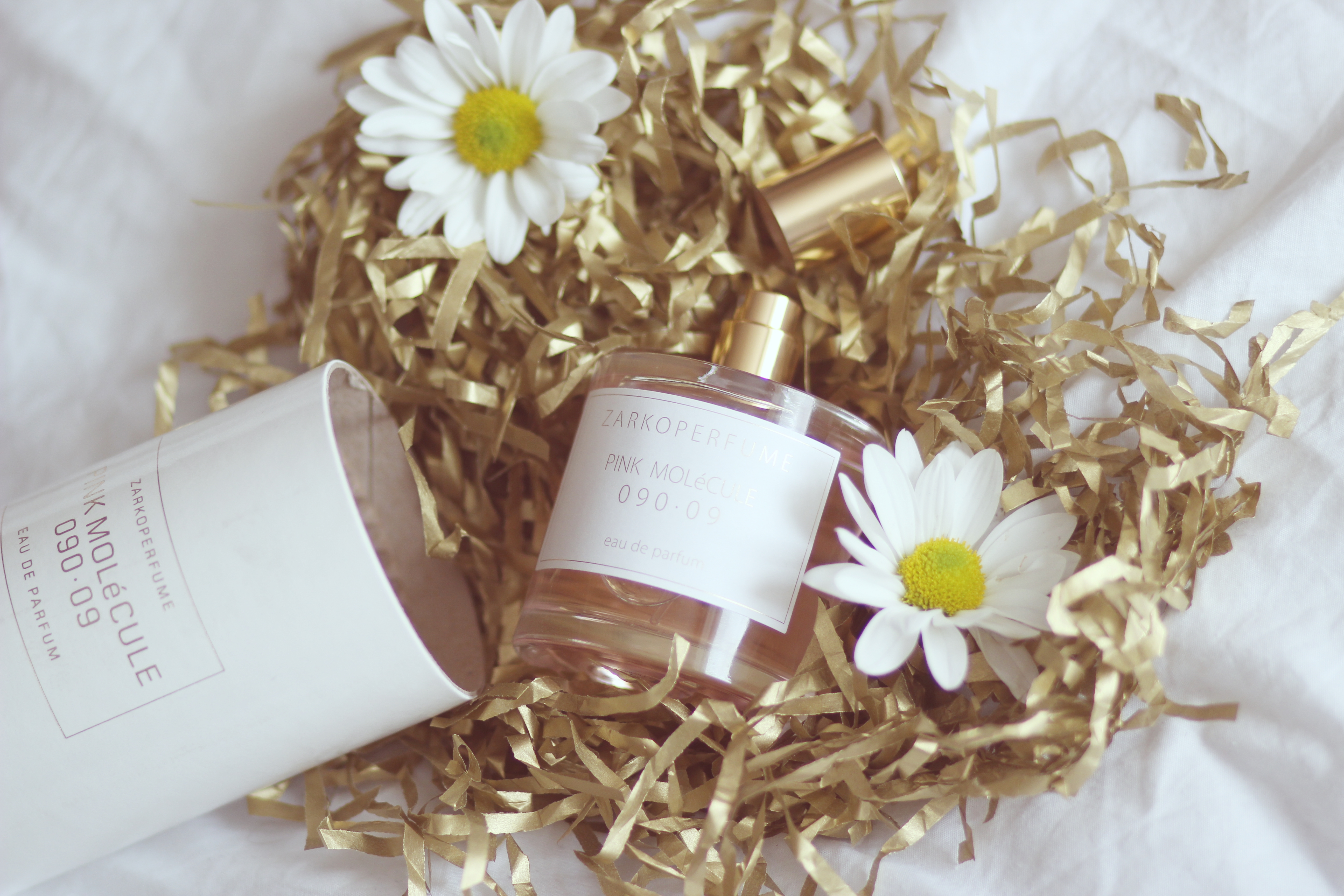 I am totally  obsessed  with pink molecule 090.09 ! It smells so delightful, it's like it's a part of you when you wear it. And as many have pointed out, it does disappear and then reappear all day, it was strong at first but  all of a Sudden you smell something lovely and at other Times you can't quite detect it. I love that actually.
I get headaches very easily with smells and scents, but with this I don't. It is also impossible to over use it.
When i first tested this I was at a party  with my friend and she kept stopping to sniff me the rest of the night saying I smelled sooooo good!
I really like the idea of the perfume mixing with your own pheromones,  it does smell like nothing else I've ever experienced which may be why i am obsessed with it. Zarko designed the scents with inspiration from and for the Scandinavian life style, and I can only agree that I get a Scandinavian vibe from this but I believe everyone everywhere would enjoy this.
Have you ever try the Zarko brand before ? you can find it at www.agencedeparfumerie.co.uk
Comments