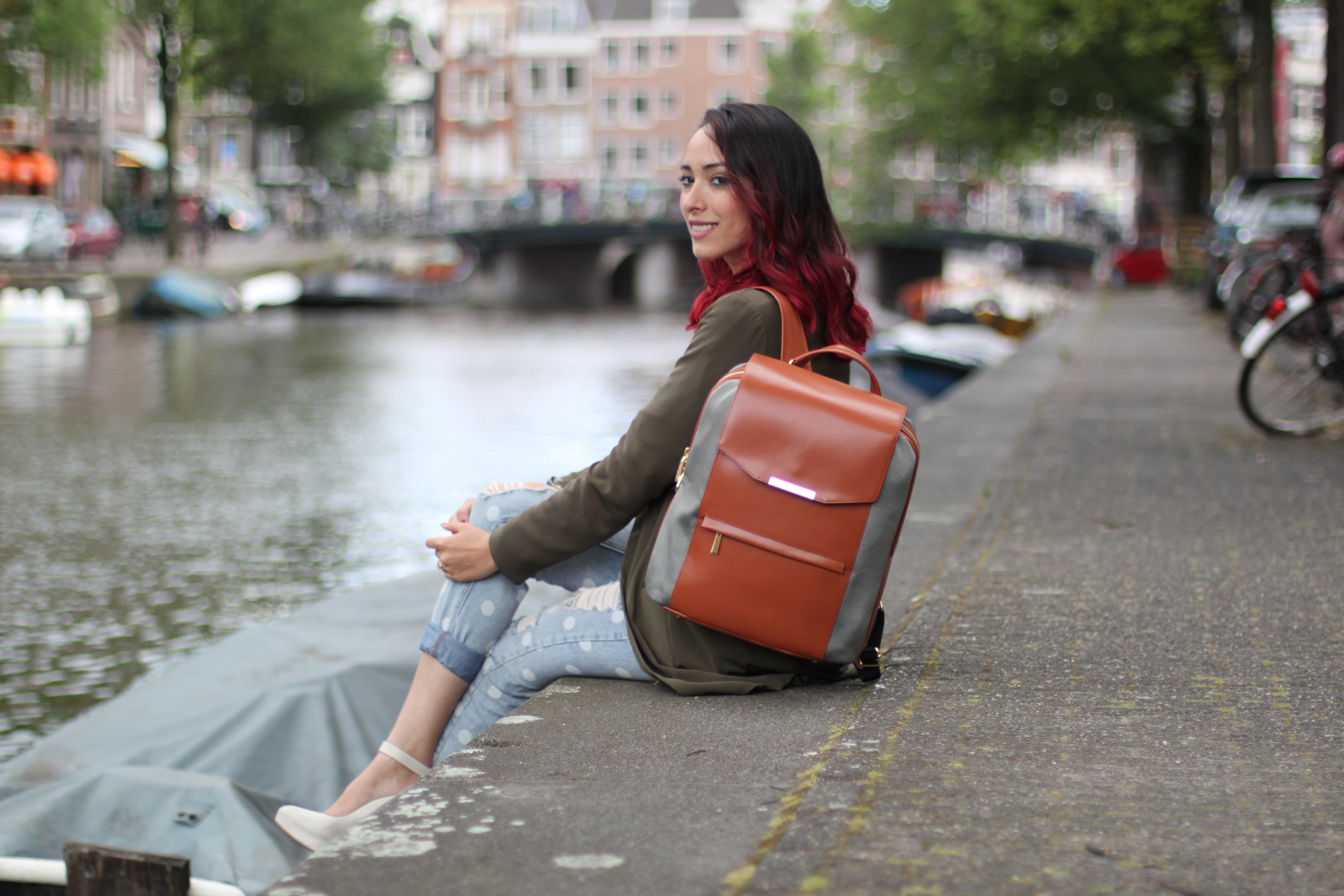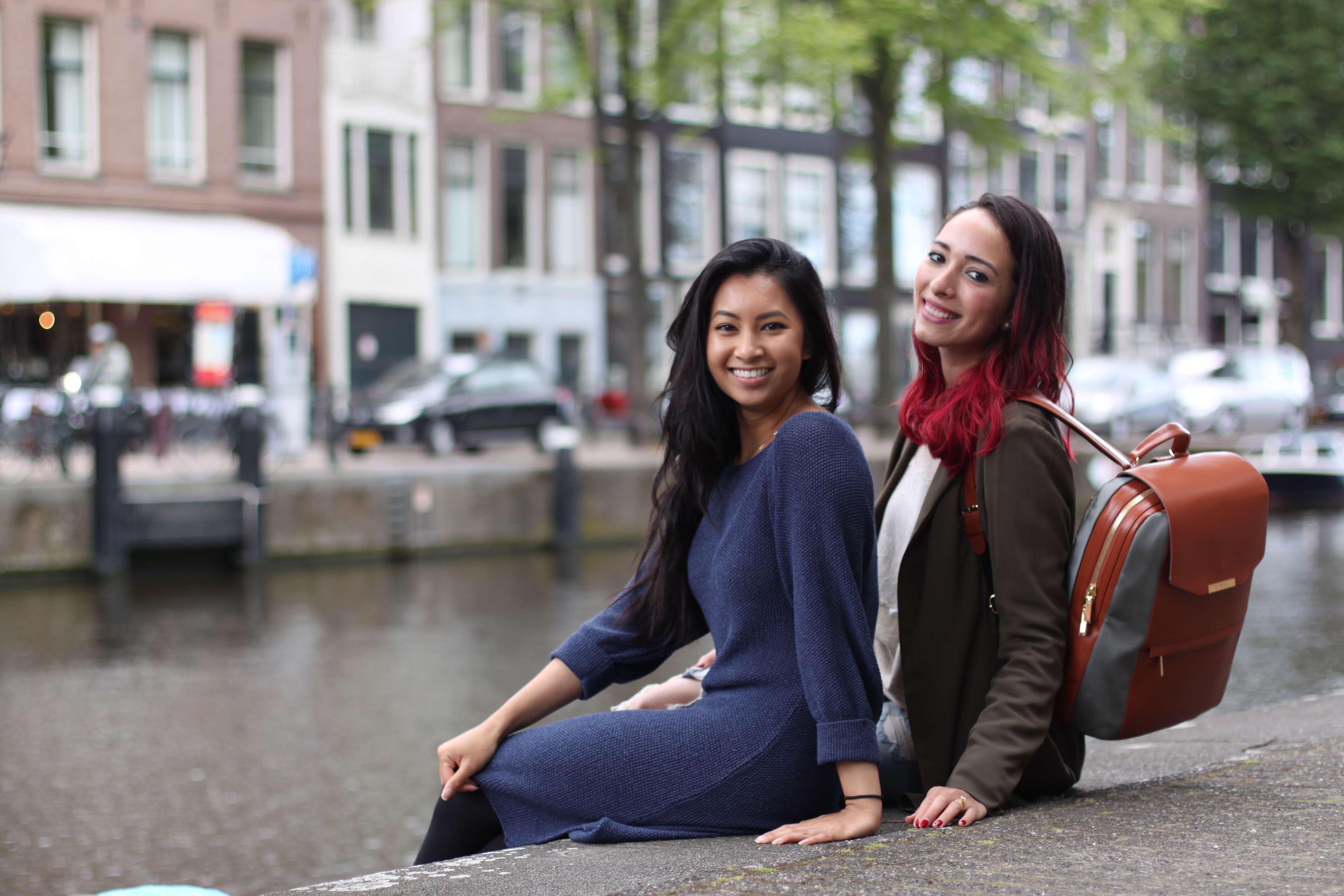 Everybody knows that finding a elegant, practical  beautifully classic, with feminine details and an elusive quality backpack is hard to find specially for all the business woman or Uni student's out there that don't want to look like a mountain climber.
I caught up with the globetrotting Designer Phuon to get the inside scoop on her inspirations, aspirations and plans for the future…
1.-How did you decide to launch your P.MAI? Had running your own international bag brand always been your goal? Or did something happen that prompted you to set up on your own?
I think I've always been fascinated by retail. When I was 10 years old, I sold collectible stuffed animals online—creating arbitrage from local boutiques and online forums that paid more for rare animals. I loved interacting with customers from different cities, and enjoyed being able to delight them with products they wanted. Since then, I've always had a desire to build my own business and to create something new that people will want.
2.-Setting up your own bag brand is a brave move, but one that has paid off well in your case. What do you feel has been the secret to your brand's success?
Starting a new brand in a crowded market isn't easy. I think above all, you have to create a good product that meets the needs of people. I spent a long time iterating, getting feedback, and prototyping our bag before landing on the final design. You can't be arrogant, and I think it's important to listen to your customers.
3.- What do you think is the key to a good personal bag?
Hopefully it has two straps ha! I started P.MAI because I was tired of lugging a heavy bag on one shoulder and knew there had to be a more ergonomic yet stylish option. For me, the best bags are comfortable, chic and are made to last. Yes, we should have it all!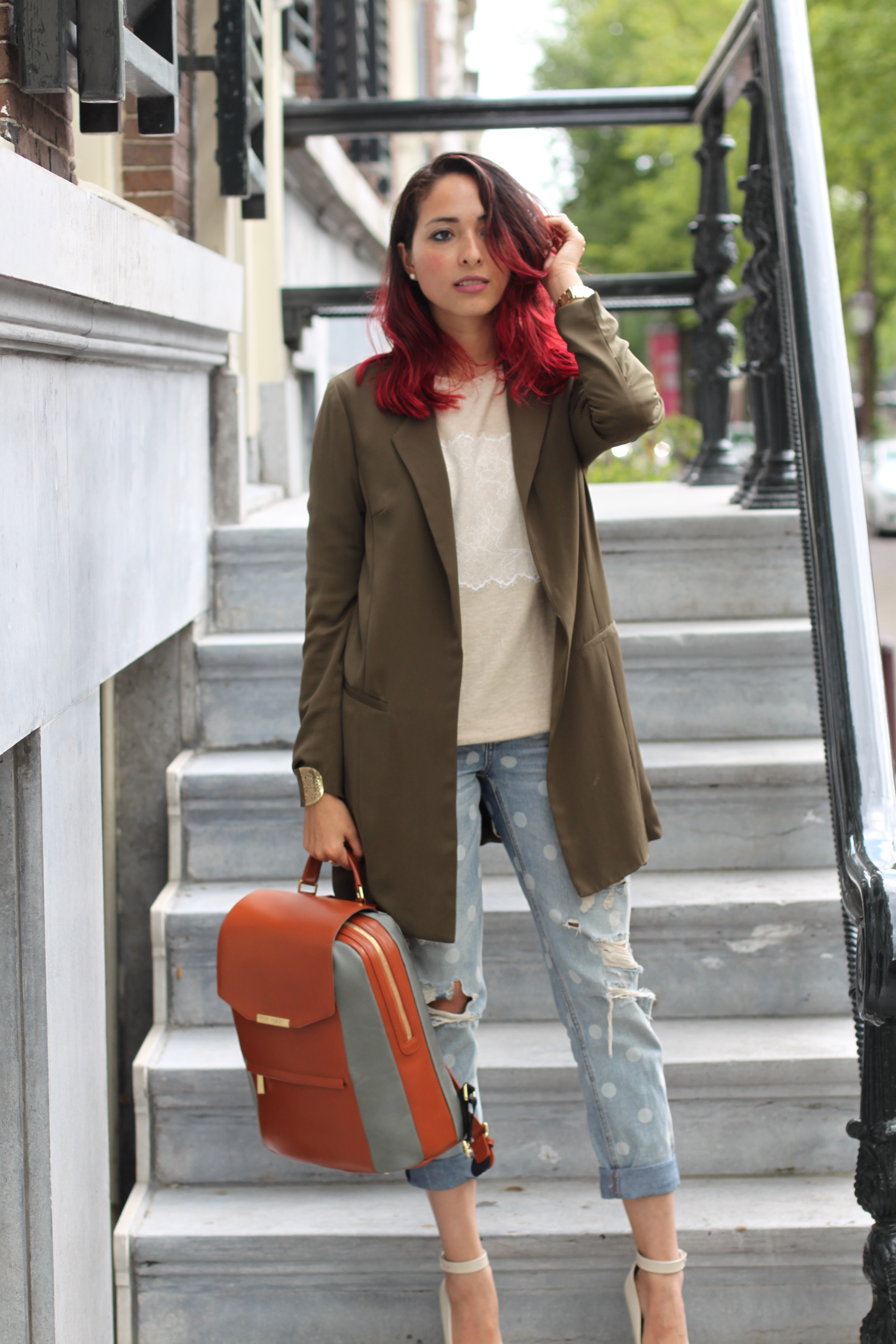 4.-What has been you proudest moment with your brand?
We ran a crowdfunding campaign and met our goal in less than 60 hours. I was overwhelmed with gratitude, and to this day, am so thankful to those who believed in us. It's those people who put faith in an idea that enabled me to turn my dream into a reality. I'll never forget that feeling.
5.-What advice would you give to someone hoping, or planning, to launch their own company?
Being an entrepreneur isn't always glamorous, and you have to be prepared to lean into the uncertainty that's inherent with running a startup. That being said, it's one of the most rewarding decisions I've ever made and I think you can do it if you're willing to work hard. Some advice I'd care is:
1. Solve a problem you truly care about
2. Reach out to others for help and pay it forward
3. Seek progress, not perfection. (Better to get to 80% and launch because you'll never get it right the first time.)
4. Be relentlessly resourceful
6.- What's next for you? Any big plans/aims for further brand expansion?
We want to be focused on beautiful functional products, and really carve out the bag space. While we get customer requests for other items—from men's bags to luggage—I think it's important we'll focus on one thing first and do that really well before expanding too fast.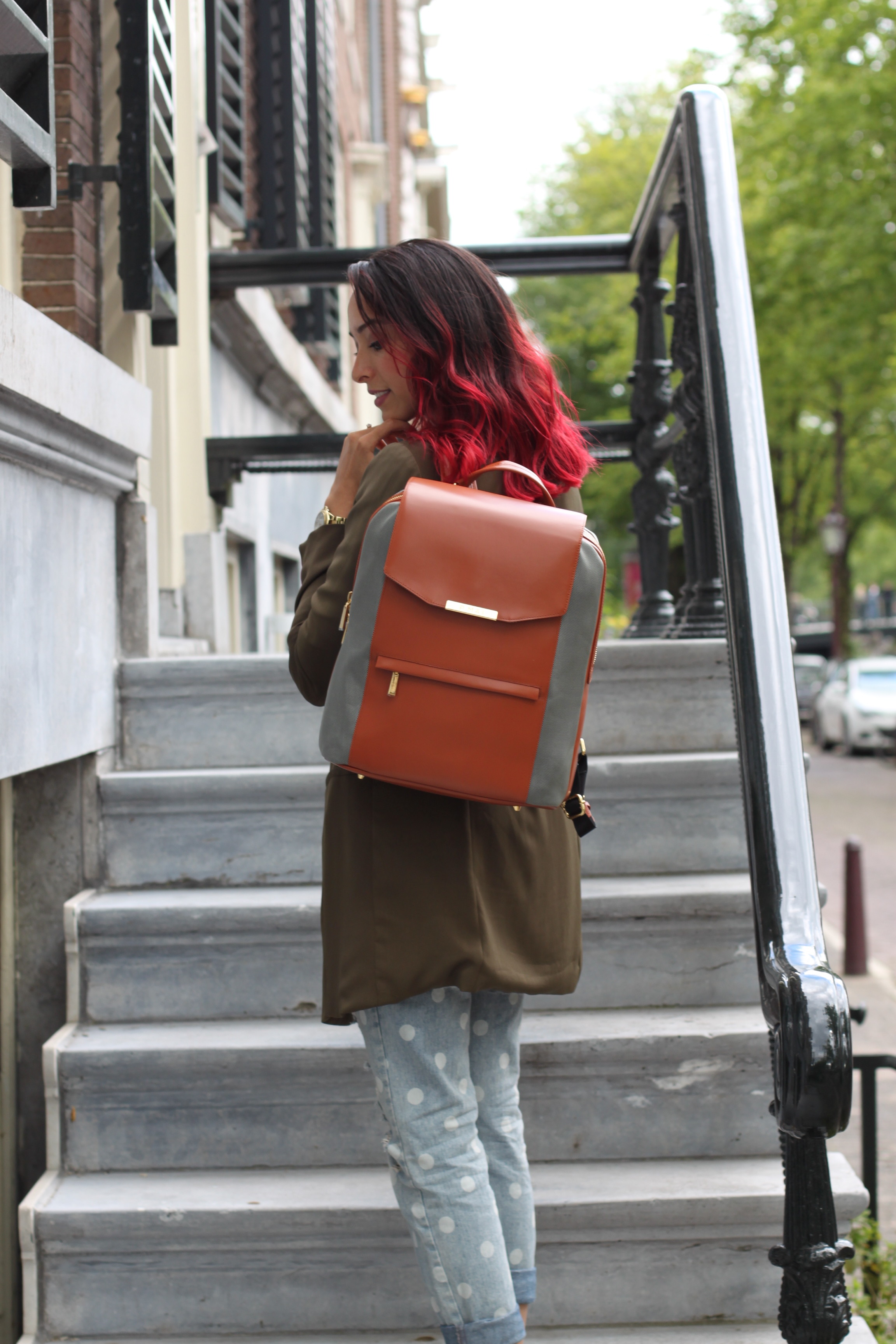 7.- I can imagine things weren't exactly plain sailing when you first launched your brand. Was there a pivotal moment or event that really turned it around?
We haven't had our "Oprah" moment quite yet, so I can't think of one specific event, but rather our success has been made up of many interactions that's allowed us to grow. We're always trying new things in terms of channels and marketing, so I think it's about being open-minded to ways you can grow.
8.-When beginning the design process for a new bag collection, where do you look for inspiration? Are there any particular places or references you always go back to?
I'm constantly inspired by my travels, from discovering new patterns among architecture to learning about innovative materials. I enjoy studying how different people carry themselves (and their stuff!), how their environment affects their fashion choices, and what brings them joy.
In fact, I named our first collection after visiting the historical town of Valletta, Malta. There's something powerful and alluring about its resiliency and colorful riches. Our backpack represents the strength and beauty that comes from understanding ones' roots and taking risks.
9.-Something that I think is very wonderful about P.MAI as a brand is that all of your collections are designed in California and handmade in China. Why is this so important to you? And is it an issue that you feel needs to be addressed by the industry more?
Yes! A lot of people assume that you go overseas because businesses are greedy, but that's not true. When it comes to bags, the craftsmanship in Asia is more superior than what I'd find in the U.S. They've invested in the capital to get the best machinery, and have the knowledge and willingness to problem solve things like how to make our bags lighter, which is not the case in the U.S. I had handbag makers in the U.S. tell me they didn't have the technical knowledge to make our backpacks; and backpack makers of sporty brands didn't have the equipment to work with thick leathers. There was a disconnect in skill that I was surprised to learn.
When I first embarked on the manufacturing journey, I reached out to factories from Portland to New York, Bogota to Manila, Florence to Saigon. What I found was that a lot of the pieces like the hardware or webbing were ultimately sourced from Asia so it didn't make sense to go through a middleman. That's another reason why it was better to go directly to the source.
10.- Since the launch of P.MAI brand, we've seen the explosion of digital media, social media, e-commerce, blogging etc. What has been the most significant way this has affected your business?
Building a brand takes a lot of nurturing, and we've been able to rely on technology and social media to amplify our voice. I think it's important to really understand your customer—who she is, what she likes, who she admires, etc. And for us, tapping into this kind of data allows us to better target our customers and drive conversion. It's also super rewarding to be able to interact with your consumers and celebrate the joy they have when they get their bags. At the end of the day, we're in the relationship business. We want our customers to be happy and digital media allows us to communicate and interact with them.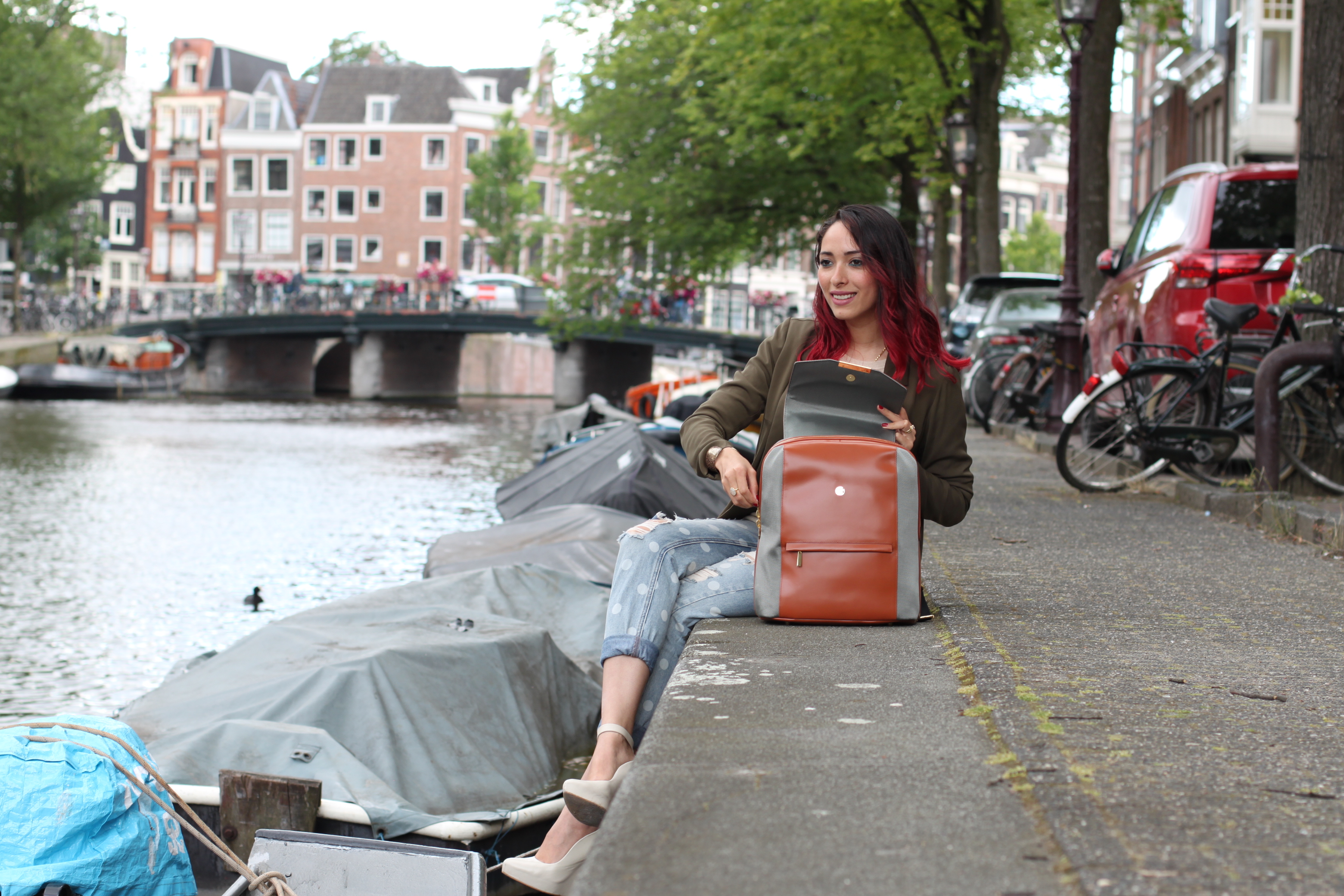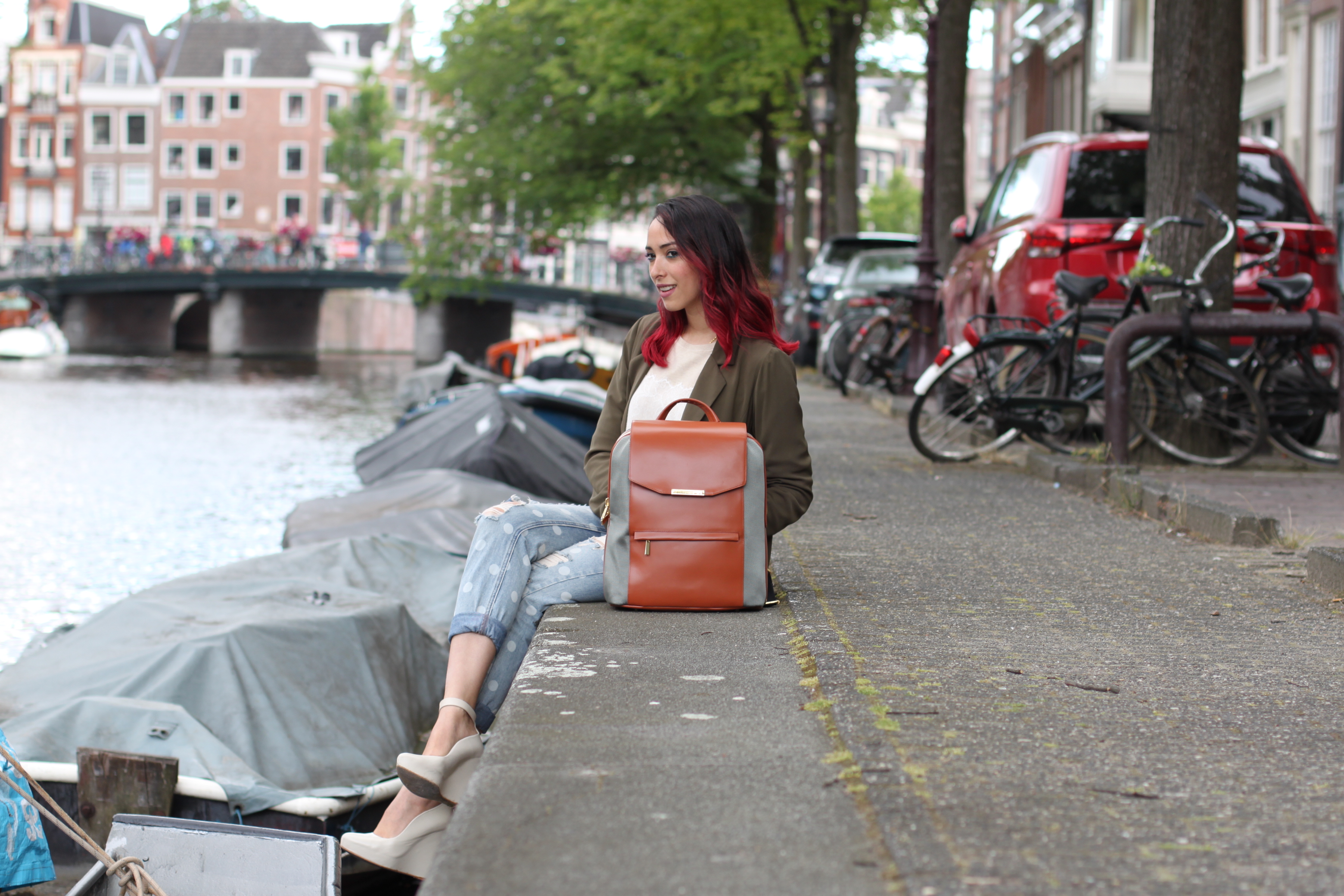 I team up with Phoung to give one of my lucky readers one of her Valleta backpack + wristlet to a lucky winner!  Such a great way to start the weekend! isn't
To enter, complete all rules below:
1.- Follow @pmaibrand and @preppyfashionist on Instagram
2.- Tag at least 3 friends in a comment on Instagram
3.- sign up for the P.MAI newsletter HERE
That's all Winner will be chosen on Aug 7th and announced via direct message.
Good Luck to all of you sweeties.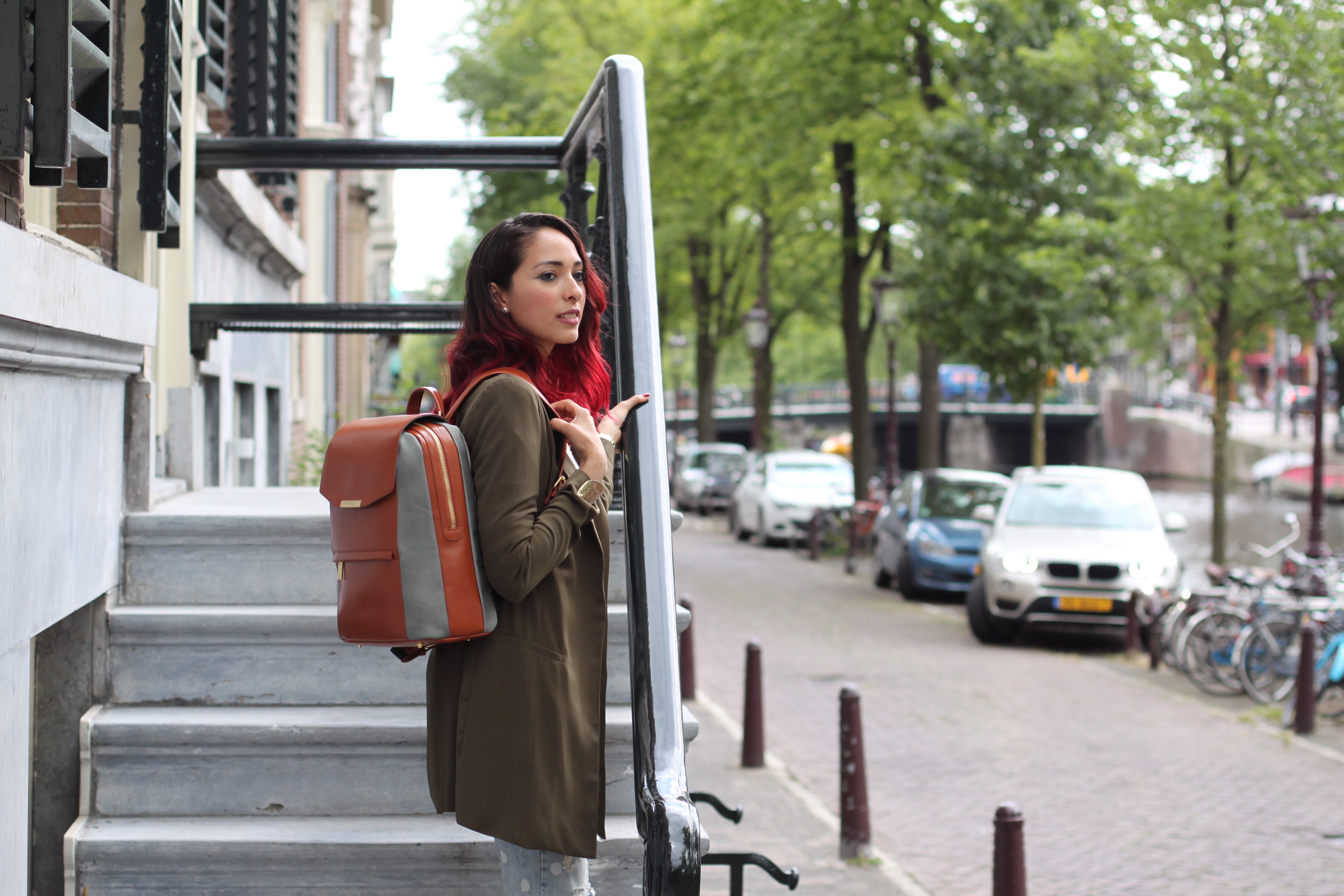 What I Was Wearing:
Blazer: Aaiko similar HERE
Sweater: McGregor similar HERE
Boyfriendjeans: Asos similar HERE
Wedges: zara old similar HERE
Backpack: P.MAI
-SHOP THE POST + MORE-
Comments