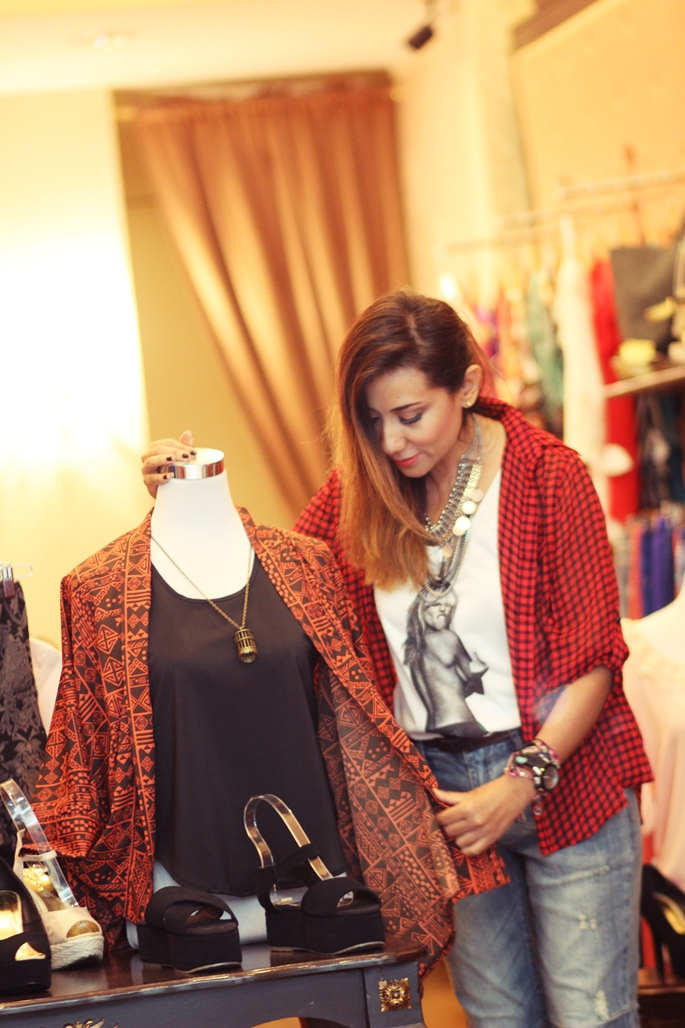 Hello my lovelies,
Today I'm introducing you a great fashion designer Ivette  I interview here in 5 minutes and love to shared with you , I love interviews because so you see how people think and how they started everything and by that I mean you not always have to be rich to achieve a goal in your life sometimes is hard working the key for it and never give up ,I also translated in Spanish for my Latin followers .
If you  are in Guayaquil city not forget to drop by her boutique in the Mall del sol shopping centre
Hope you enjoy the interview ,
Enjoy!
Love,
Virgit
SPANISH VERSIÓN
Hoy les introduzco a una gran diseñadora de la moda Ecuatoriana Ivette , la entreviste en 5 minutos y me gusta compartir estos 5 minutos contigo , me gustan entrevistas porque así veo como la gente piensa y opina y como empezaron todo y de eso me refiero que no es necesario de ser rico para alcanzar tus metas en tu vida pero trabajar duro es la llave para el éxito y nunca te des por vencido .
Espero les gusta la entrevista,
Si estas en la ciudad de Guayaquil no te olvidas de visitar su tienda en el centro comercial el Mall del sol
Besos,
Virgit
1.-What is your background? How did you end up doing what you do now, and how long have you been at it? 
 Ever since I can remember I was interested in fashion, I was always making Barbie dresses  with handkerchiefs from my dad, and at age of 3 years old I had a red poncho who used almost every day and every day I used it differently.So I've always been involved in fashion, but things of life I graduated as a commercial engineer and started working on marketing but my mind was always on clothing and accessories. When I woke up every morning which gave me momentum to get out of bed , work  was deciding what I was going to put on and what accessories to use. I realized I had to dedicate  myself to what I like.I started making beads embroidered handbags, for the night and sold them to my friends and friends of them, so I started and did not stop, in November 2004 have an island of accessories in a mall, called ZULU ACCESSORIES. Made handbags, belts and jewelry, I managed to have a chain of islands of accessories, 4 throughout the city, but my aim was always clothes so in November 2009 I was given the opportunity to Mall of SOPL have a local clothing and accessories. So began ALTER EGO Clothing your other self, the other me who dreamed of being.
1 CUAL ES TU BACKGROUND? COMO LLEGASTE A HACER LO QUE HACES AHORA Y CUANTO TIEMPO HAS ESTADO EN ESTO?
Siempre desde que tengo uso de razón me interesó la moda, siempre estaba haciendo vestidos  a las Barbies con los pañuelos de mi papá, ya a los 3 años tenía un ponchito rojo que lo usaba casi todos los días y cada dia lo usaba diferente forma.
Así que siempre he estado involucrada en la moda, pero por cosas del la vida me gradué de ingeniera comercial y empecé a trabajar en mercadeo pero siempre mi mente estaba en la ropa y los accesorios.  Al despertarme cada mañana lo que me daba impulso para salir de la cama a trabajar era decidir qué me iba a poner y qué accesorios usar.  Me di cuenta de que tenía que dedicarme a lo que más me gusta.
Comencé haciendo carteras bordadas de canutillos, para la noche y las vendía a mis amigas y amigas de ellas, así empecé y no paré, haste tener en noviembre del 2004 una isla de accesorios en un centro comercial, se llamaba ZULU ACCESORIOS. Hacía carteras, bolsos, cinturones y bisutería, logré tener una cadena de islas de accesorios, 4 en toda la ciudad, pero mi fin siempre fue la ropa así que en noviembre de 2009 me dieron la oportunidad en Mall del Sopl de tener un local de ropa y accesorios.  Así empezó ALTER EGO Ropa para tu otro yo, el otro yo que sueñas ser.
2.-Despite only having launched your label in 2009, your work seems to have a recognizable and very cove-table style. How did you develop your aesthetic? And how do you manage to retain it while producing something new each season?
 Always what I design, the design is thinking of what I would like to use and others like and buy it excites me a lot. My aesthetic is always and will be retro, I love fashion of the 70 , 40 30 and 20 and further back , I always think that in the past is it all, my soul connects with sensitivity , aesthetics and music of those years .
I've felt that way since childhood , when I used to wear  my grandmother dresses to leave the room and have a coffee , that was part of my game. I love the aesthetics of the Paris of the Belle Epoque and Paris of the 30 , and folk style combined romance all in one , with a modern , commercial style and trend.
2 A PESAR DE HABER LANZADO TU MARCA EN 2009, TU TRABAJO PARECE TENER UN ESTILO MUY RECONOCIBLE Y ENVIDIABLE. COMO DESARROLLASTE TU ESTETICA? Y COMO LOGRAS MANTENERLA MIENTRAS PRODUCES ALGO NUEVO CADA TEMPORADA? 
Siempre lo que diseño, lo diseño pensando en lo que a mí me gustaría usar y que a otras personas le guste y lo compre me emociona mucho.  Mi estética siempre es y será retro, me encanta la moda de los años 70 , 40  30 y 20 y más atrás, siempre pienso que en el pasado está todo, mi alma se conecta con la sensibilidad, la estética y la música de esos años.
Así me he sentido desde chica, cuando usaba los vestidos de mi abuelita para salir a la sala y tomar un café, eso era parte de mi juego. Me encanta la estética del Paris del la Belle Epoque y el Paris de los 30, y el estilo folk combinado todo en un solo romance, con un estilo actual,  comercial y en tendencia.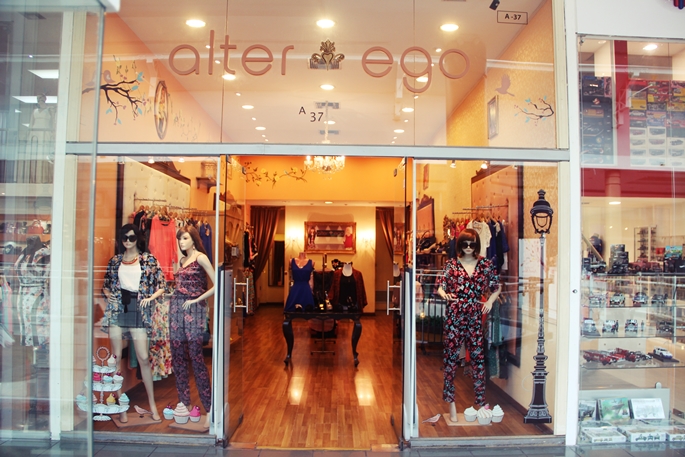 3.- What was the inspiration behind the collection?
My inspiration is in the textures of fabrics , music or film and I'm always watching global trends also often part of a song  Can be a collection .

3 CUAL ES TU INSPIRACION DETRÁS DE LA COLECCIÓN?
Mi inspiración está en las texturas de las telas, en la música o en una película y siempre también estoy observando las tendencias mundiales, muchas veces de una canción parte toda una colección.
4.- Do you design with a specific woman or character in mind?
Actually design for a type of women, especially talking about personality, rather than years or body , I think that women who use my clothes must have personality and opinion and not be afraid to be themselves , to stomp without leaving the femininity, but they do not expect to be equal to all others and who are young , regardless of age , have clients of all ages and I like that , because seen as his Alter Ego , is another self that every woman has inside, woman we dream of being .
Apart that my lifelong idols and inspiration always, Edith Piaf , Diana Ross , Grace Jones , Raffaella Carra . Donna Summer and Frida Kahlo separate but unites them they always had their own voices and gave to the world as they are, without fear of what people might say .
4 DISEÑAS CON ALGUN TIPO ESPECIFICO DE MUJER  O PERSONAJE EN MENTE?
En realidad diseño para un tipo de mujer, sobre todo hablando de personalidad, más que de años o cuerpo, pienso que las mujeres que usarán mi ropa deberán  tener personalidad y opinión y no tener miedo de ser ellas mismas, que pisen fuerte sin dejar la femineidad, pero que no esperan verse igual a todas las demás  y que sean jóvenes sin importar la edad, tengo clientes de todas las edades y eso me gusta, porque visto as sus Alter Ego, es otro yo que cada mujer lleva dentro, la mujer que soñamos ser.
Aparte de eso mis ídolos de toda la vida e inspiración de siempre, son Edith Piaf, Diana Ross, Grace Jones, Raffaella Carra. Donna Summer y Frida Kahlo , distintas pero les une que siempre tuvieron su propia voz y se brindaron al mundo tal cual son, sin miedo al que dirán.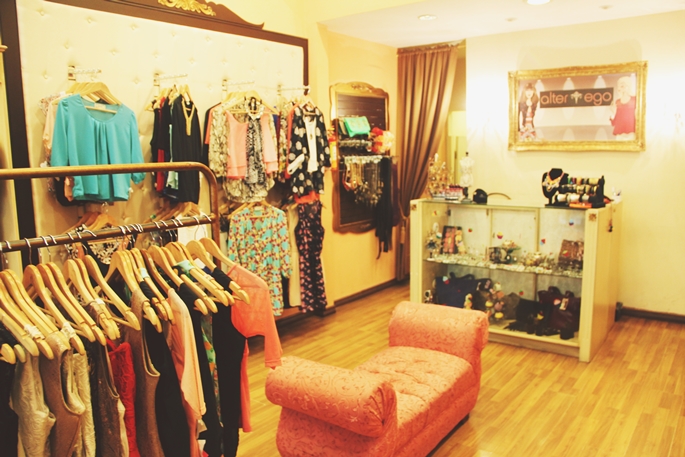 5.-What has been your best moment in fashion so far?
The day I opened my shop , was a Saturday November 7, 2009 , was the first time that sold clothes at a local and a big investment, so I was terrified, did not know how they would react and if they would like my line SWEET POISON design, but at noon I started selling and It was must of all my design sold, that time was exciting and I treasure in my heart because I was testing myself I could do it and garments loved them , that day I sold a lot more than I thought.

CUAL HA SIDO TU MEJOR MOMENTO EN LA MODA HASTA AHORA?
El dia que abrí mi tienda , fue un sábado 7 de nov 2009, era la primera vez que vendía ropa en un local y con una inversión grande, así que estaba aterrada, no sabía como iban a reaccionar y si les iba a gustar mi línea de diseño DULCE VENENO, , pero a las doce del día comencé a vender y lo q más se vendía era mi diseño, ese momento fue emocionante y lo atesoro en mi corazón porque estaba probándome a mi misma que podía hacerlo y las prendas les encantaban, ese dia vendí mucho más de lo que pensé.
6.-Who, dead or alive, would you most love to see wearing Dulce Veneno?
Edith Piaf , Diana Ross , Grace Jones , Raffaella Carra . Donna Summer and Frida Kahlo, all used and use a lot of fashion and were transgressors in his time, would have loved to dress more rock Edith Piaf but always in black , a color that I love and identifies it as Frida very punk black and studs and a rebosos with skulls, love it.
A QUE PERSONA, VIVA O MUERTA TE GUSTARIA MAS VESTIR O HABER VESTIDO CON DULCE VENENO? Creo que  a todas las que te nombré: Edith Piaf, Diana Ross, Grace Jones, Raffaella Carra. Donna Summer y Frida Kahlo, todas usaron y usan mucha moda y fueron transgresoras en su tiempo, me hubiera encantado vestir mas rockera a Edith Piaf pero siempre de negro, un color que me encanta y la identifica, y a Frida de negro y tachas muy punk y unos rebosos con calaveras, me encantan.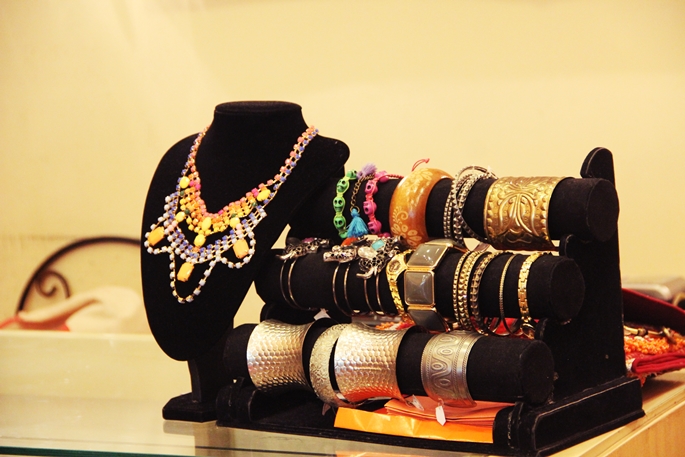 7.-I can imagine that as a fashion designer, there could often be a conflict between letting your imagination run wild and producing a collection that is wearable and therefore commercially viable. How do you strike a balance between the two?
Is true , the mind flies , but the reality is different and if you want to sell have to adapt to the situation, the time and the place where you live , the truth is that whenever I make a design, devised and created thinking that is what I like to dress
Each of the items that are on sale I'm always thinking about what I would like to use and anyone else you like and share my taste is a blessing and makes me happy but always start from the start thinking about what to I'd like to use.

7 ME IMAGINO QUE COMO DISEÑADORA DE MODA, PUEDE A MENUDO HABER UN CONFLICTO ENTRE DEJAR TU IMAGINACION  VOLAR Y PRODUCIR UNA COLECCIÓN QUE ES PONIBLE Y POR LO TANTO COMERCIALMENTE VIABLE. COMO LOGRAS UN BALANCE ENTRE LAS DOS?
Si es verdad, la mente vuela, per la realidad es otra y si quieren vender tienes que adaptarte a la situación , el momento y el lugar que te toca vivir, la verdad es que siempre que hago un diseño, lo  ideé y lo creé pensando en que es lo que a mi me gusta vestir
Cada una de las prendas que están a la venta la hago pensando en lo q a mi me gustaría usar y que a alguien más le guste y comparta mi gusto es una bendición y me hace feliz pero siempre parto desde el primer momento pensando en lo que a mi me gustaría usar.
 
8.-How would you describe your own style?
My style is eclectic , I like the clothes of the early 70s , and combine it with clothes and accessories to folk, from differents travel or find crafts and I also love the style of clothes models 30s, those aged colors fascinate me , I love retro especially those decades 70 and 30 .
8 COMO DESCRIBIRIAS TU PROPIO ESTILO? Mi estilo es ecléctico, me gusta la ropa de los principios de los 70, y combinarla a con prendas y accesorios folk, de los diferectes viajes  o artesanías que encuentre  y también me encanta el estilo de ropa delos años 30, esos colores añejos me fascinan, me fascina lo retro sobre todo de esas décadas 70 y 30.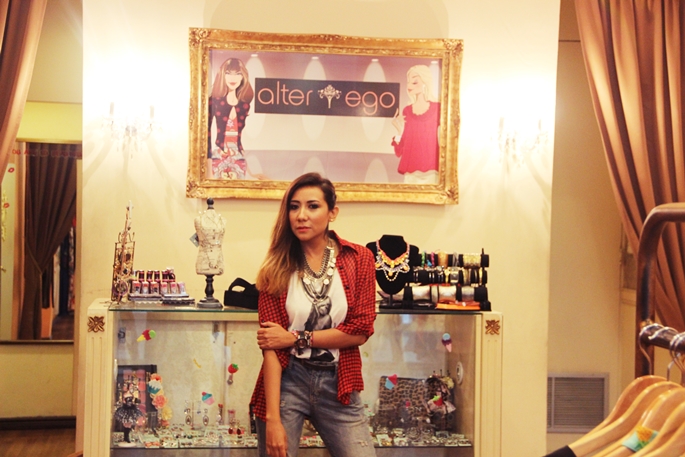 9.-If you could leave us with an invaluable or inspiring mantra/quote that encompasses your life (or what you have learned), what would it be?
Listen to yourself , working as big as you played as a child, working on what you would do even if you do not pay .
9 SI PUDIERAS DEJARNOS CON UN MANTRA INVALUABLE O INSPIRADOR QUE LE DA RUMBO A TU VIDA (O A LO QUE HAS APRENDIDO) CUAL SERIA?
Escúchate a ti mismo, trabaja de grande de lo que jugabas de pequeño, trabaja en lo que harías aun si no te pagaran.
10.-What advice would you give to aspiring fashion designers hoping to one day launch their own brand?
My humble advice is that we must fight and strive with passion in every step taken , you have to sacrifice a lot , I'll tell you not many times, but we must persevere and never give up, remembering that 20 percent is talent or gift and 80 percent is work and sacrifice.
10 QUE CONSEJO LE PUEDES DAR A LOS JOVENES DISEÑADORES QUE ASPIRAN UN DIA LANZAR SU PROPIA MARCA?
Mi humilde consejo es que hay que luchar, y esforzarse con pasión en cada paso que se dé, que hay que sacrificar mucho, que te dirán que no muchas veces, pero que hay que perseverar y nunca bajar los brazos, recordando que un 20 por ciento es talento o don y  el 80 por ciento es trabajo y sacrificio.
Comments