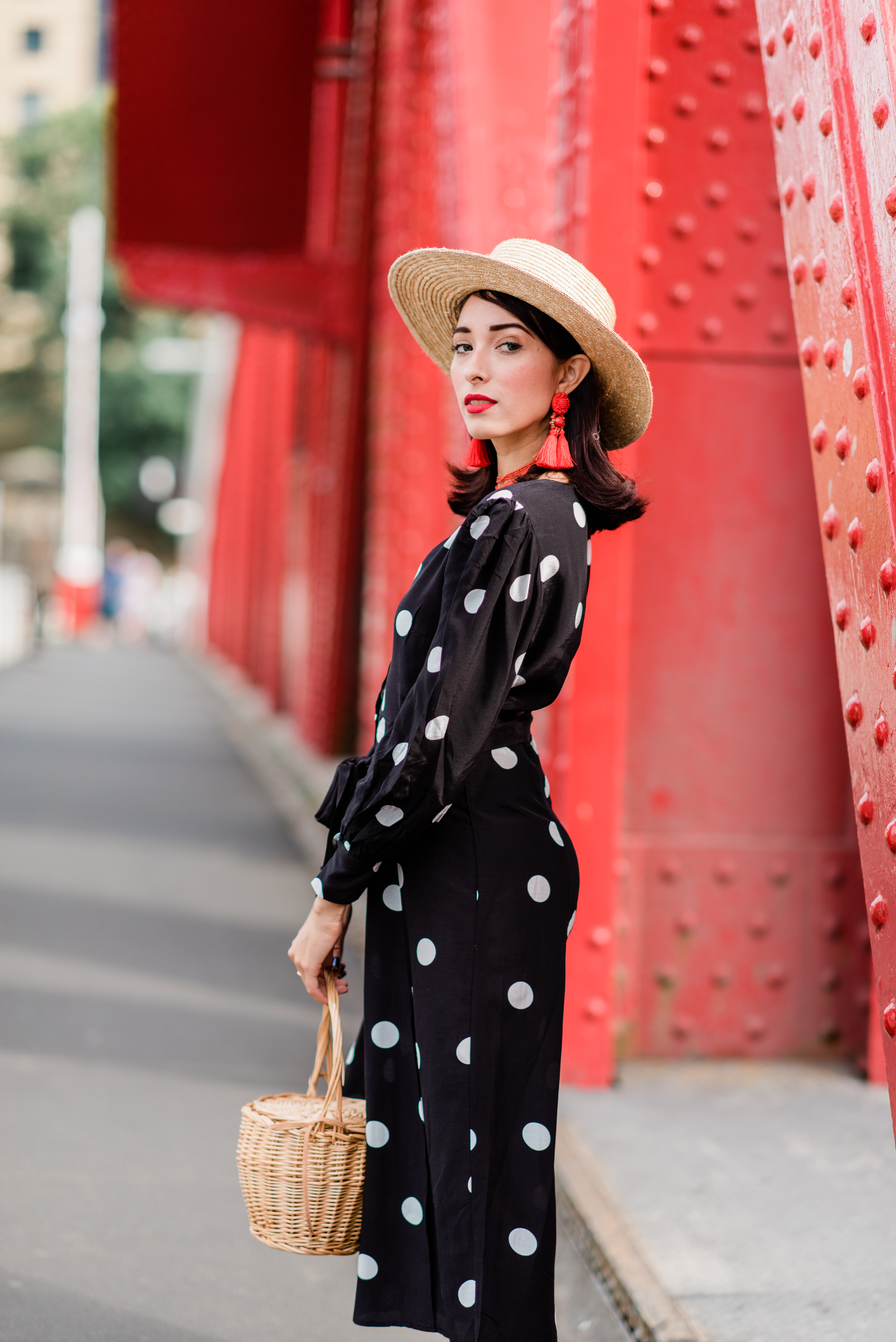 Hello my lovely friends,
I'm back on my blog with a new look, after a few days away to Edinburgh for the Fringe festival, and I try the best Scottish breakfast ever, after that I had a few days adventure to the Lake district . The UK is such a beautiful country I totally love the country side over here and Scotland got my heart <3 I'm definitely going back there love the architecture of the buildings and the history behind them and not to forget the breathtaking mountain view from this historical city.
I shot this look a few months back with the lovely Cristina I have to confess that this has to be one of my best shots ever, Cristina is so talented seriously she is amazing and loving this outfit so much as well, I got obsessed with the polka dot trend but somehow my entire wardrobe is full of stripe prints, I need to get more polka dot print garments ASAP.
Somehow this outfit looks so French and Spanish at the same time, until now I don't get tired of having black hair it looks so gorgeous when wearing red lipstick. This dress is still available at the mango stores and on very.co.uk, we still got the September month before autumn arrive to our doors.
Happy Sunday!
Love,
Virgit
Photography by Cristina Ilao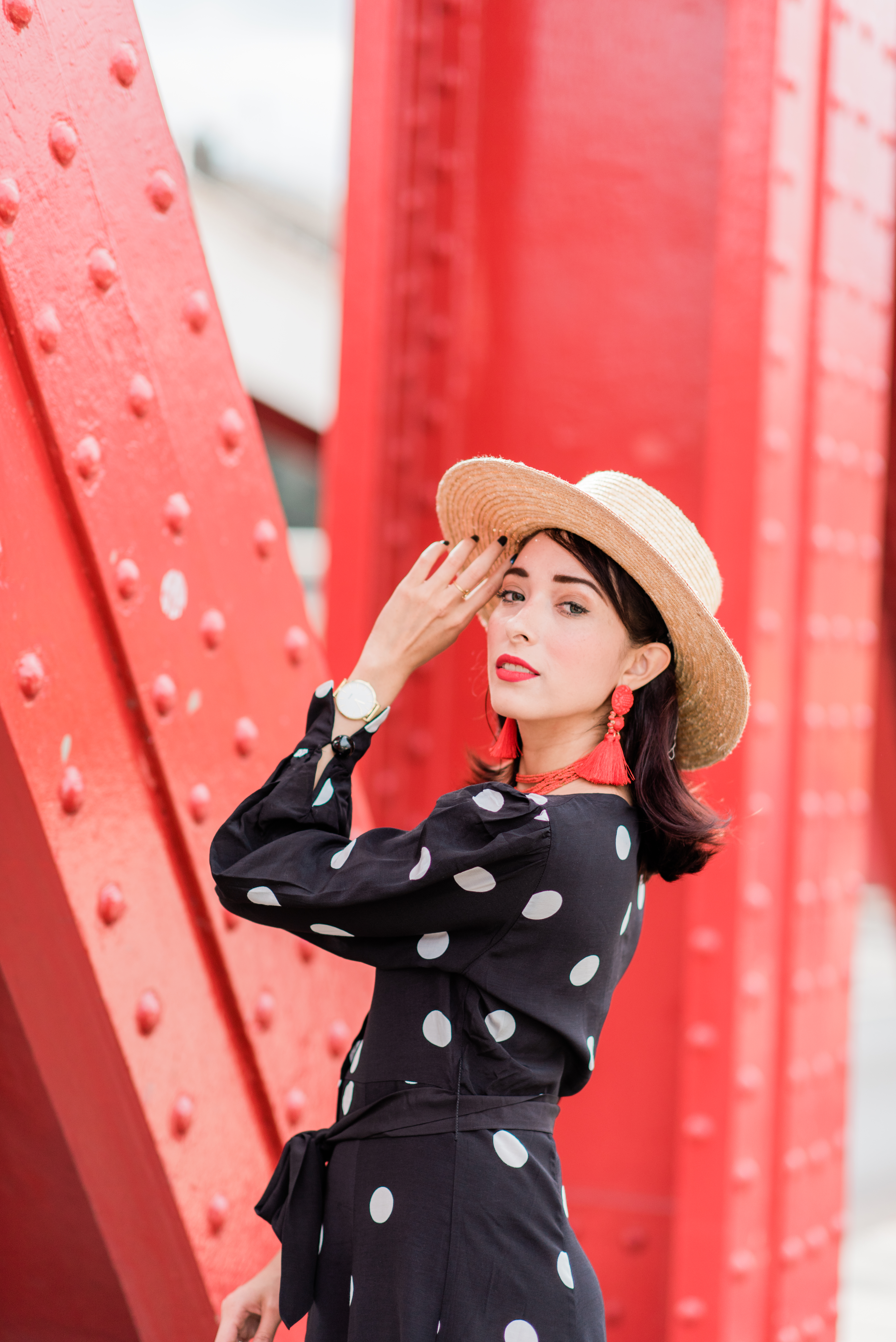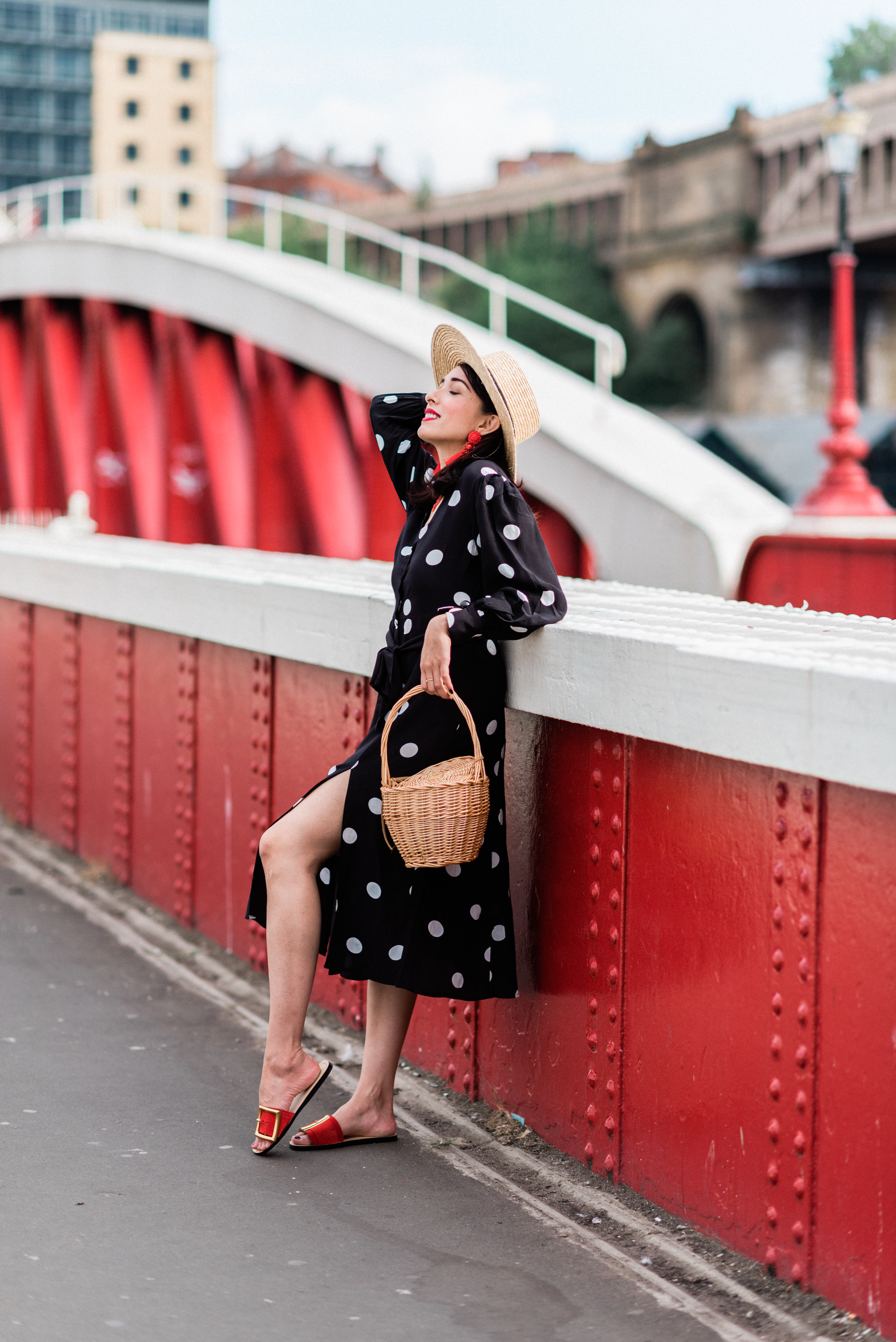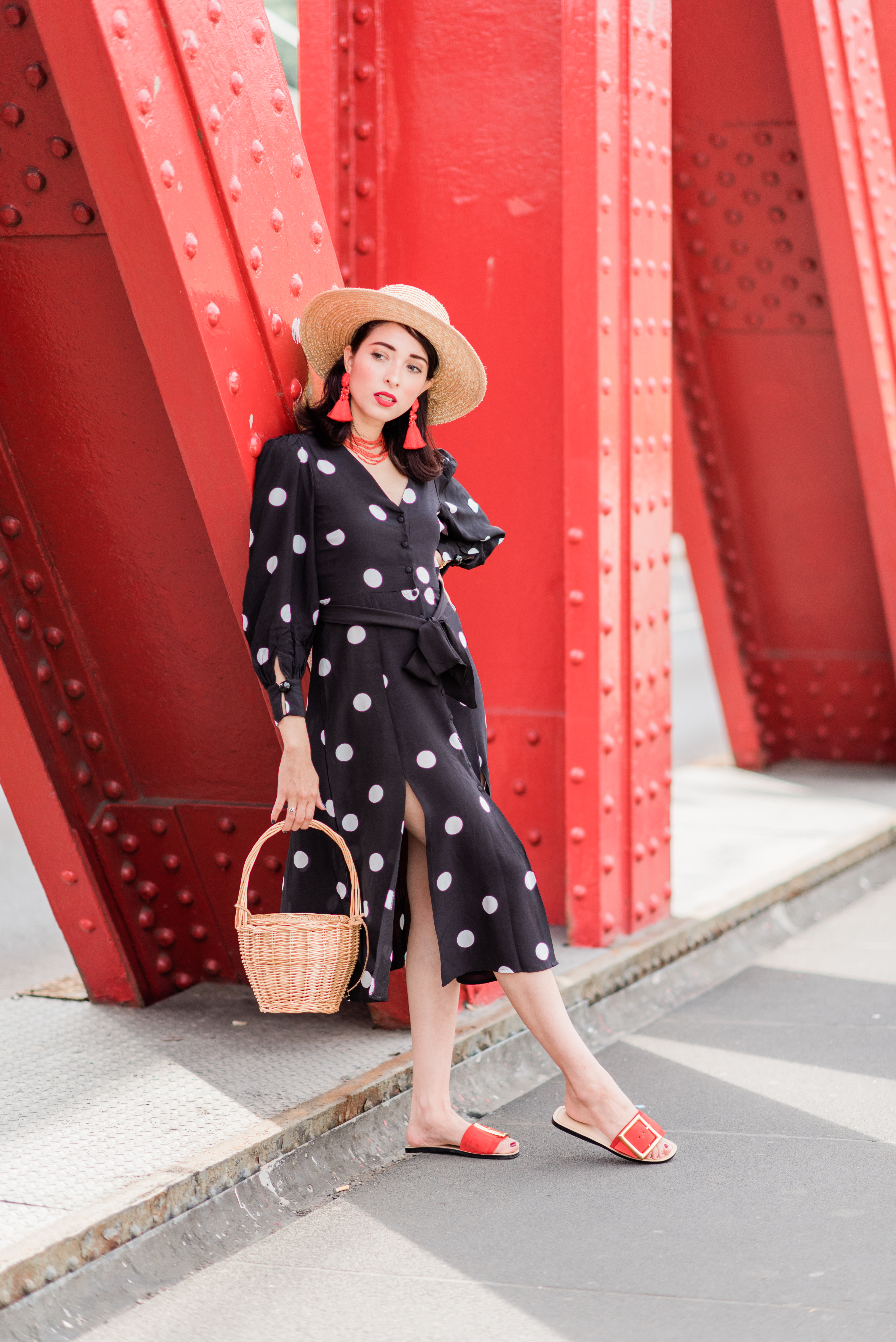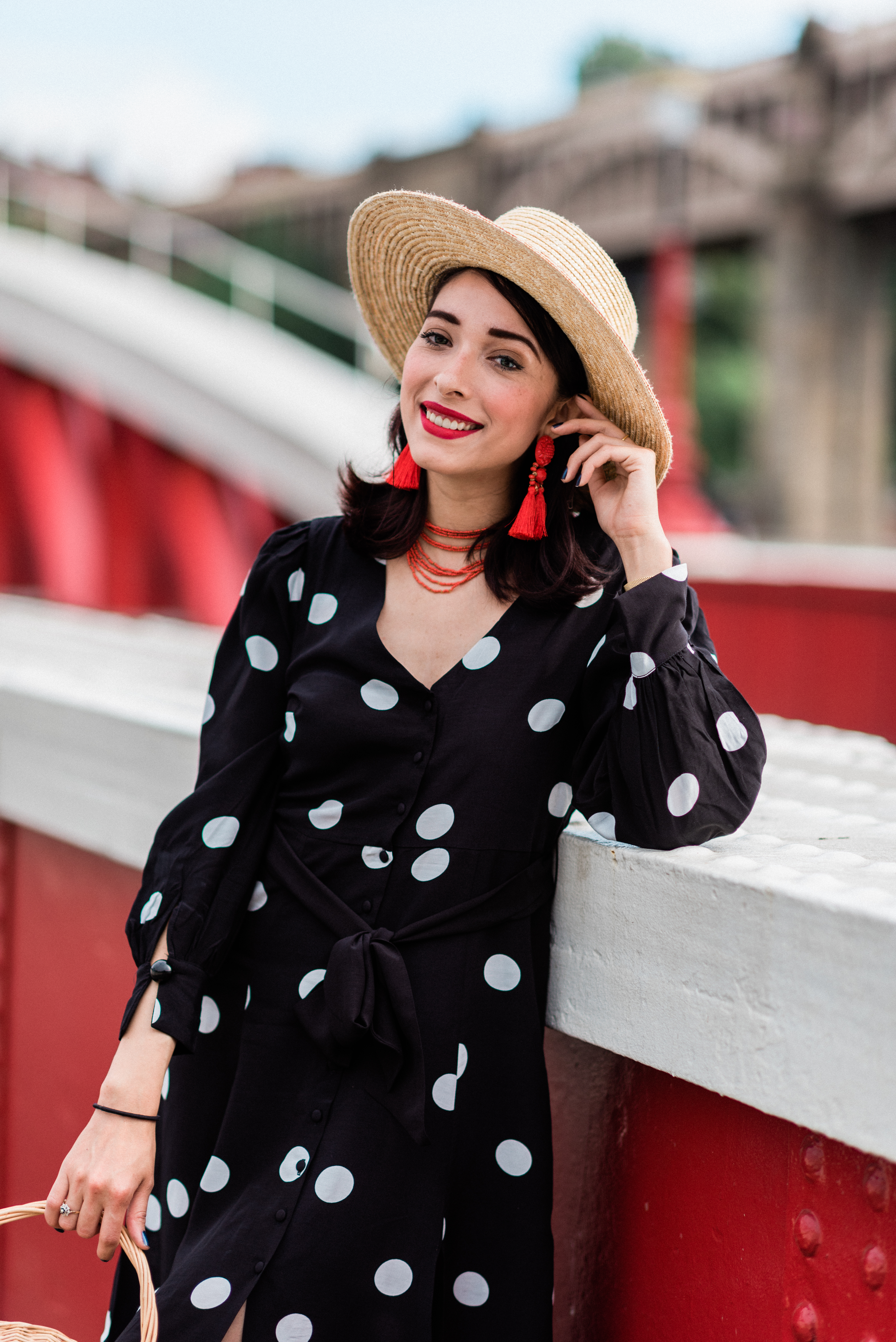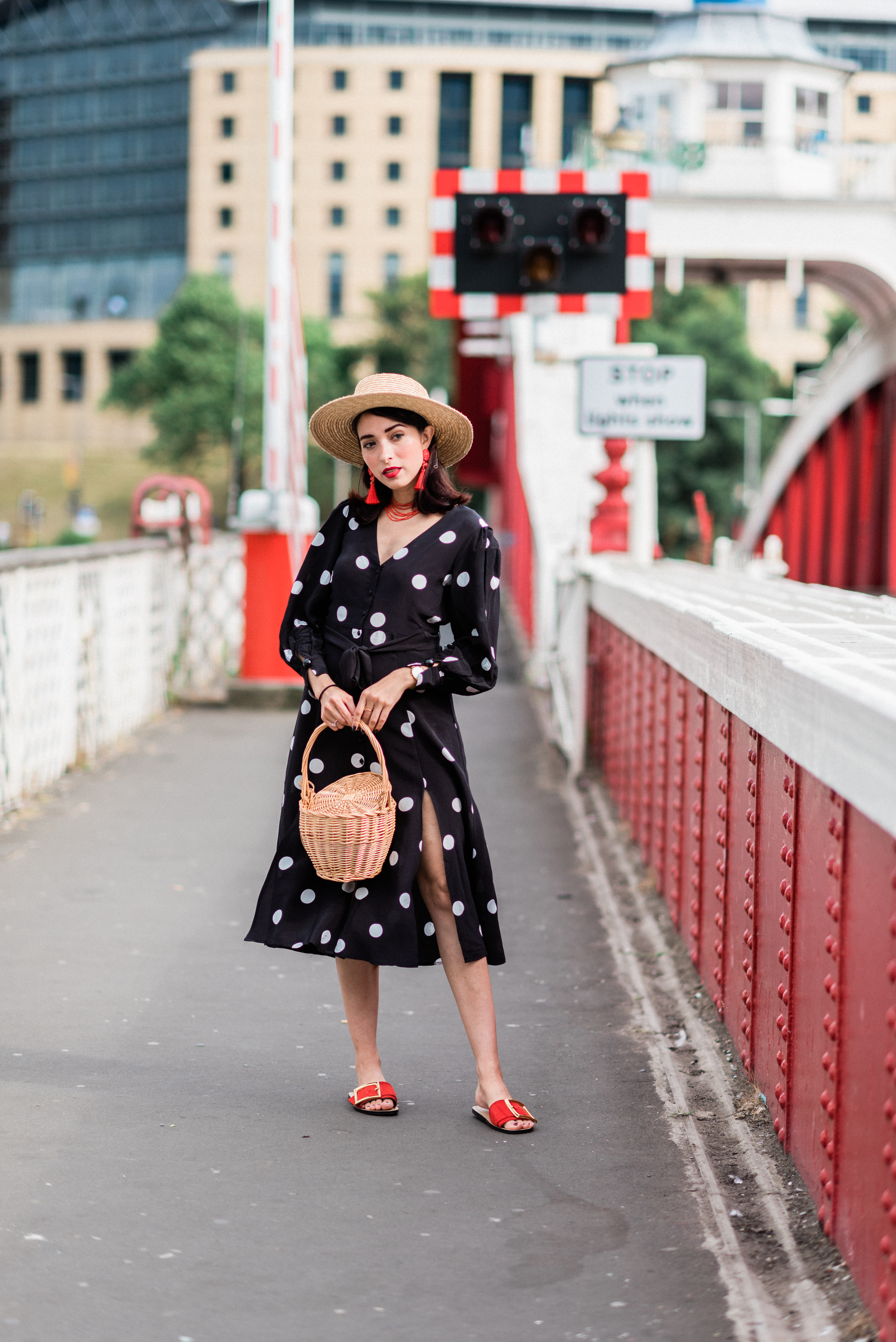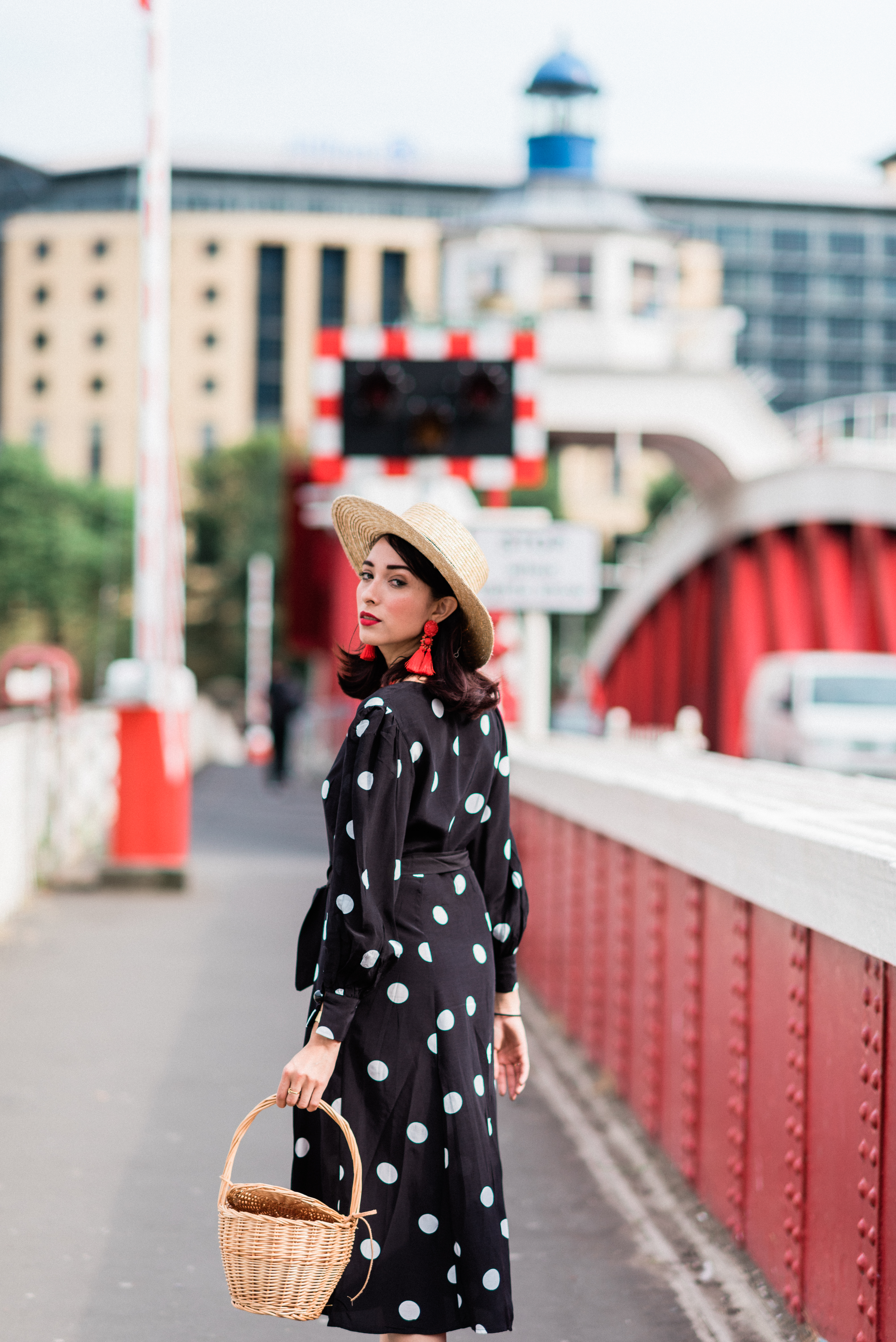 What I was wearing:
Straw hat: Topshop similar HERE
Tassel earrings: Topshop
Dress: Mango
Sandals: Topshop sold out similar HERE and HERE
Straw bag: topshop
Necklace: Got it in Ecuador but similar HERE

Comments