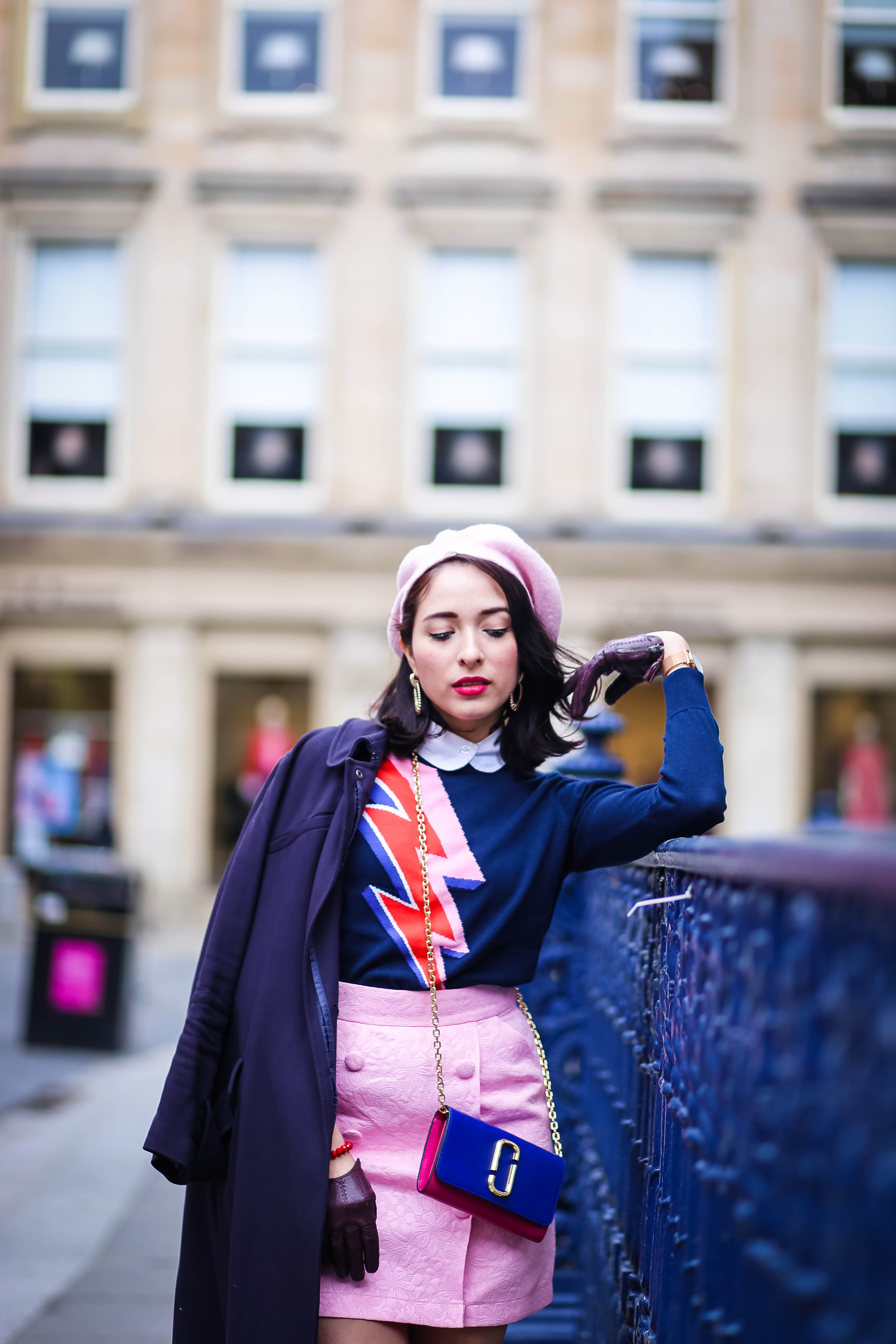 Hello my lovelies and happy Monday!! I hope you all are having a great week so far 🙂
I'm so excited to be sharing one of my favourite looks so far these year,  inspired by my muse Alexa Chung, If you're been following me from the very beginning, you know that my love for preppy outfits and shirts runs deep. I actually started this blog because I wanted to have my own space to express myself and to show what I was wearing, on a daily basis. My life has definitely evolved in many ways since the start of this blog, my style has change a lot as well if I look back sometimes I even have to laugh because of what I use to wear back in my young years lol.
I shot these outfit back in Glasgow when I was visiting an art gallery in the  city centre, I will be making a review of the hotel were we stayed Gemma and I soon.
These casual look is  perfect for a day out and exploring a city is ideal because I'm wearing brogues so I walk all day long with no problem at all,  I also love a good pink and navy combination. My love for pink and navy started when I saw Victoria Beckham designing one of her dresses in that colour combo, I was like wow is a mix made of heaven. Since when I started my blog wearing preppy garments were a must obviously but you know that my style has always been eclectic and my love of collars sticking out of my jumpers, a secret on these look is that I'm wearing a fake shirt collar, I added to these look because it looks so preppy obviously.
I would definitely say the skirt runs true to size. I got mine in the size 10, and it fits perfectly. For a little warmth, because it was still  a little chilly this time of year in Glasgow , I added in this gorgeous navy trench coat
and a pink beret  to finish the look.
I hope you all enjoyed this post!
Have the best Monday ! Thanks for stopping by.
Love,
Virgit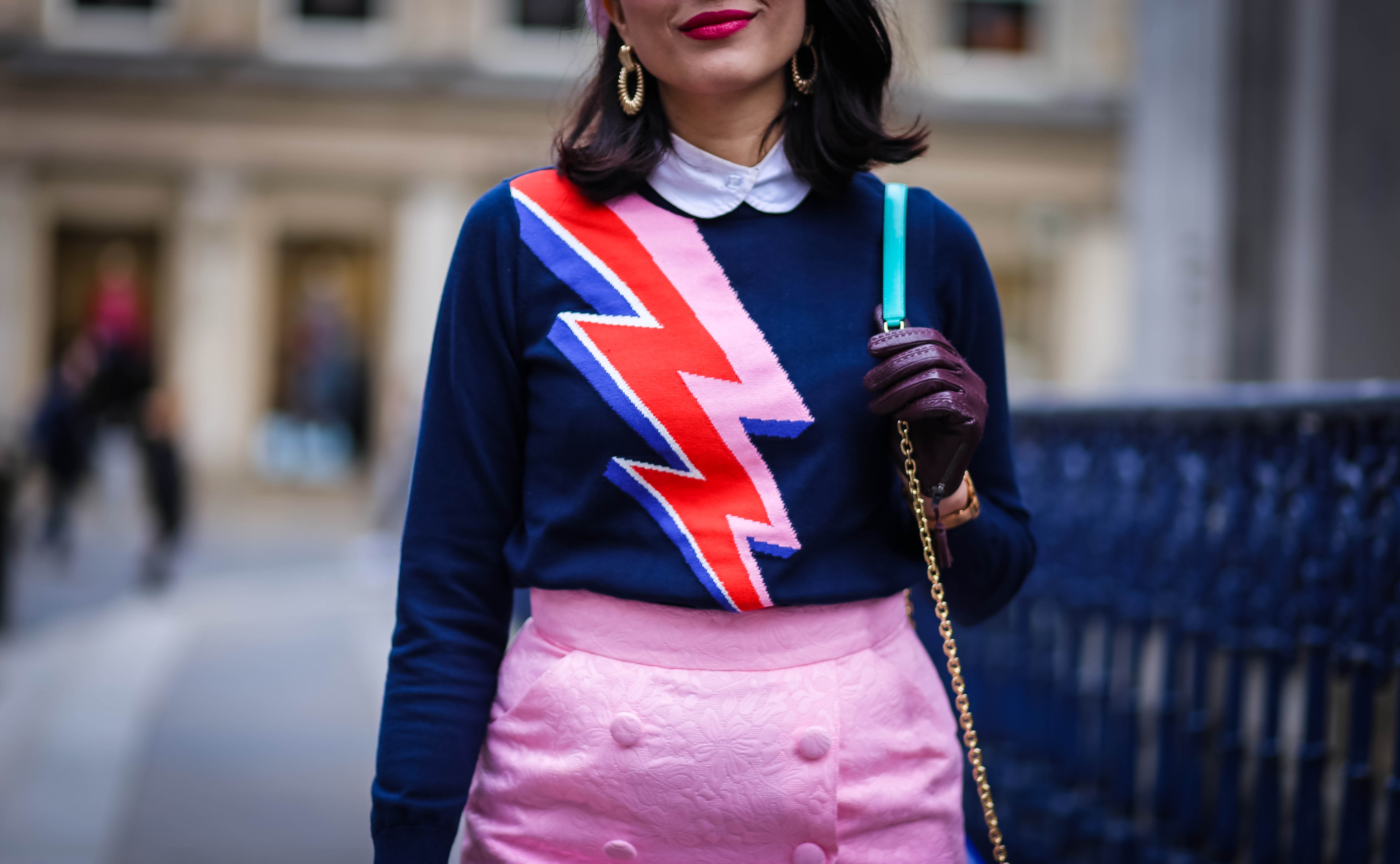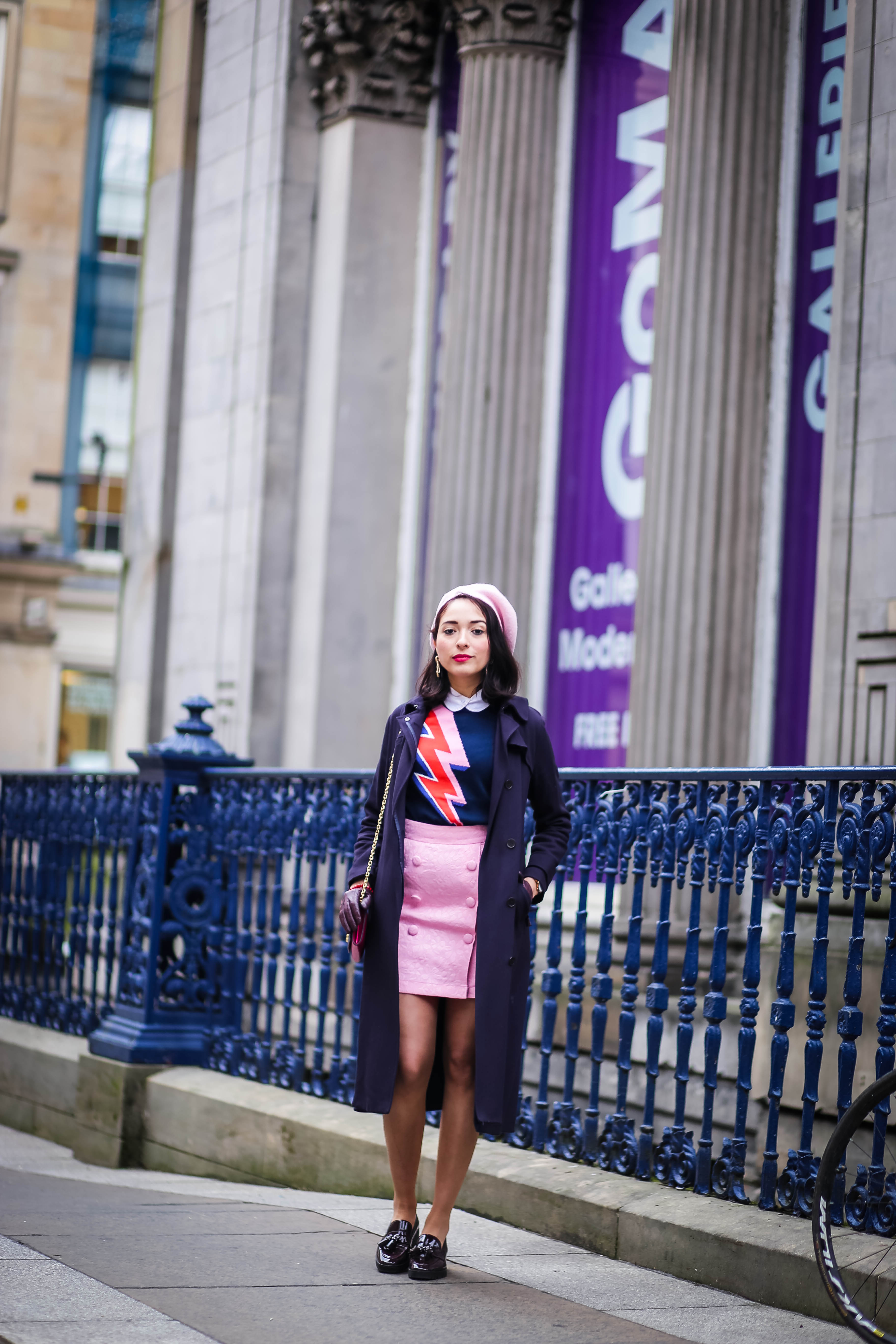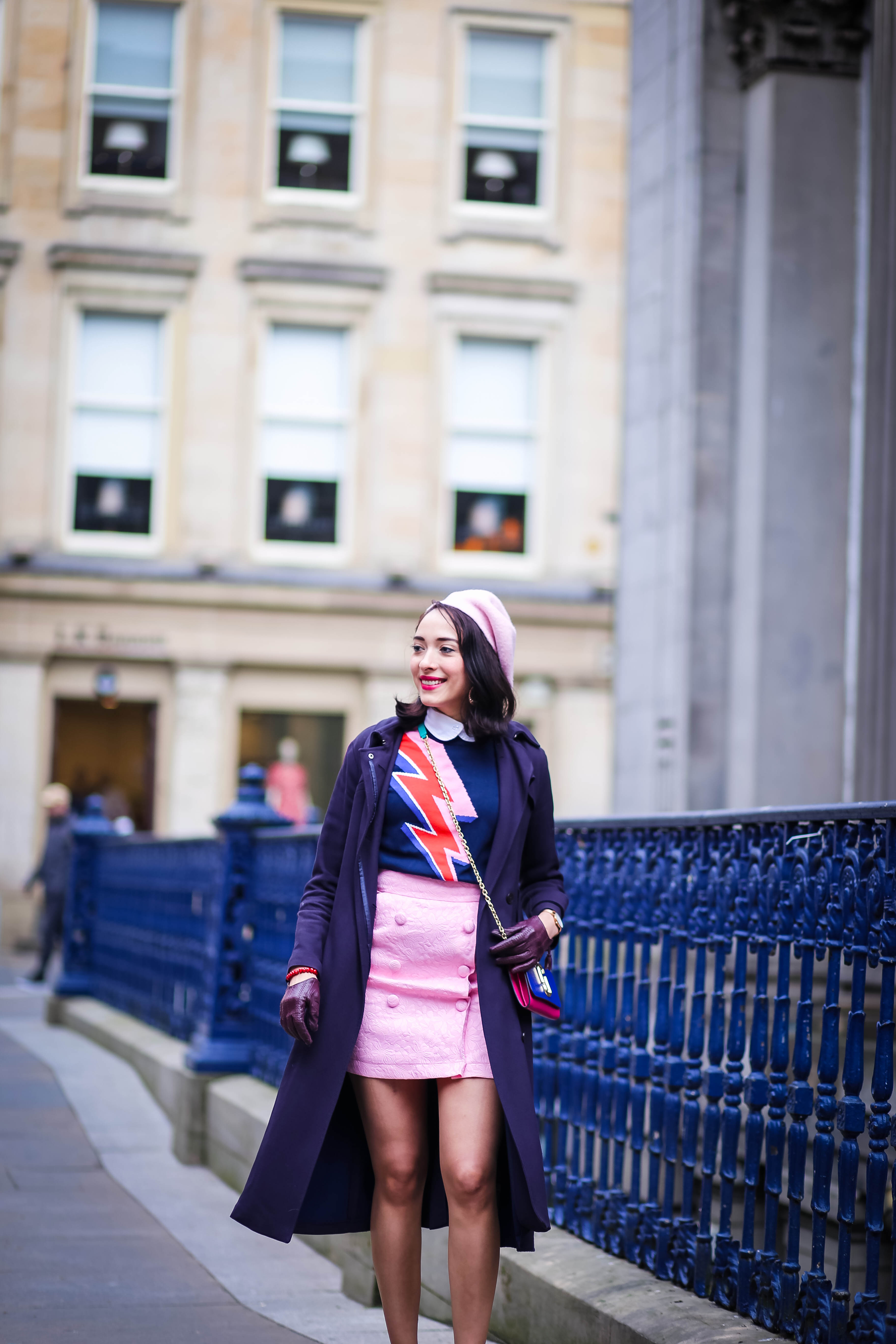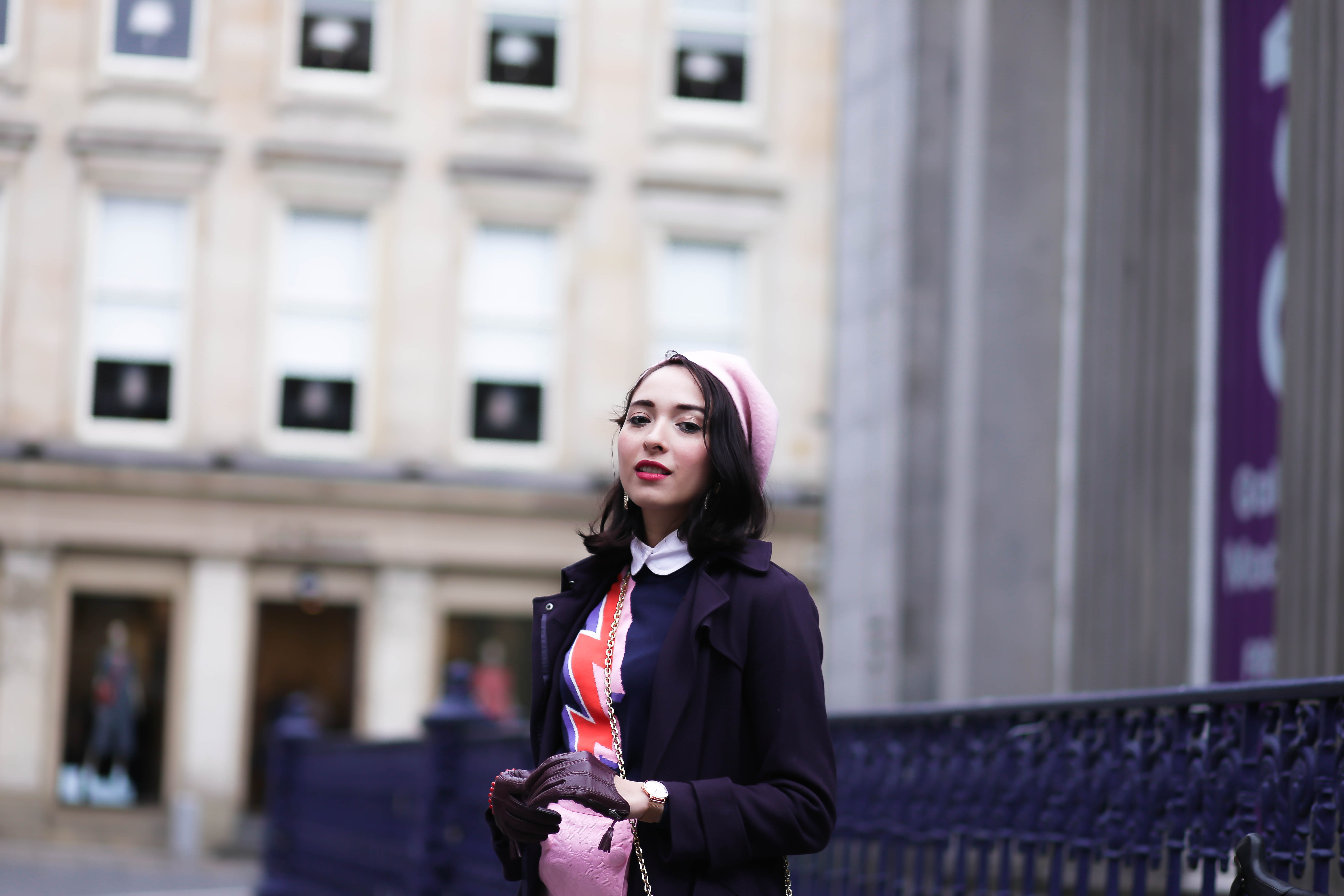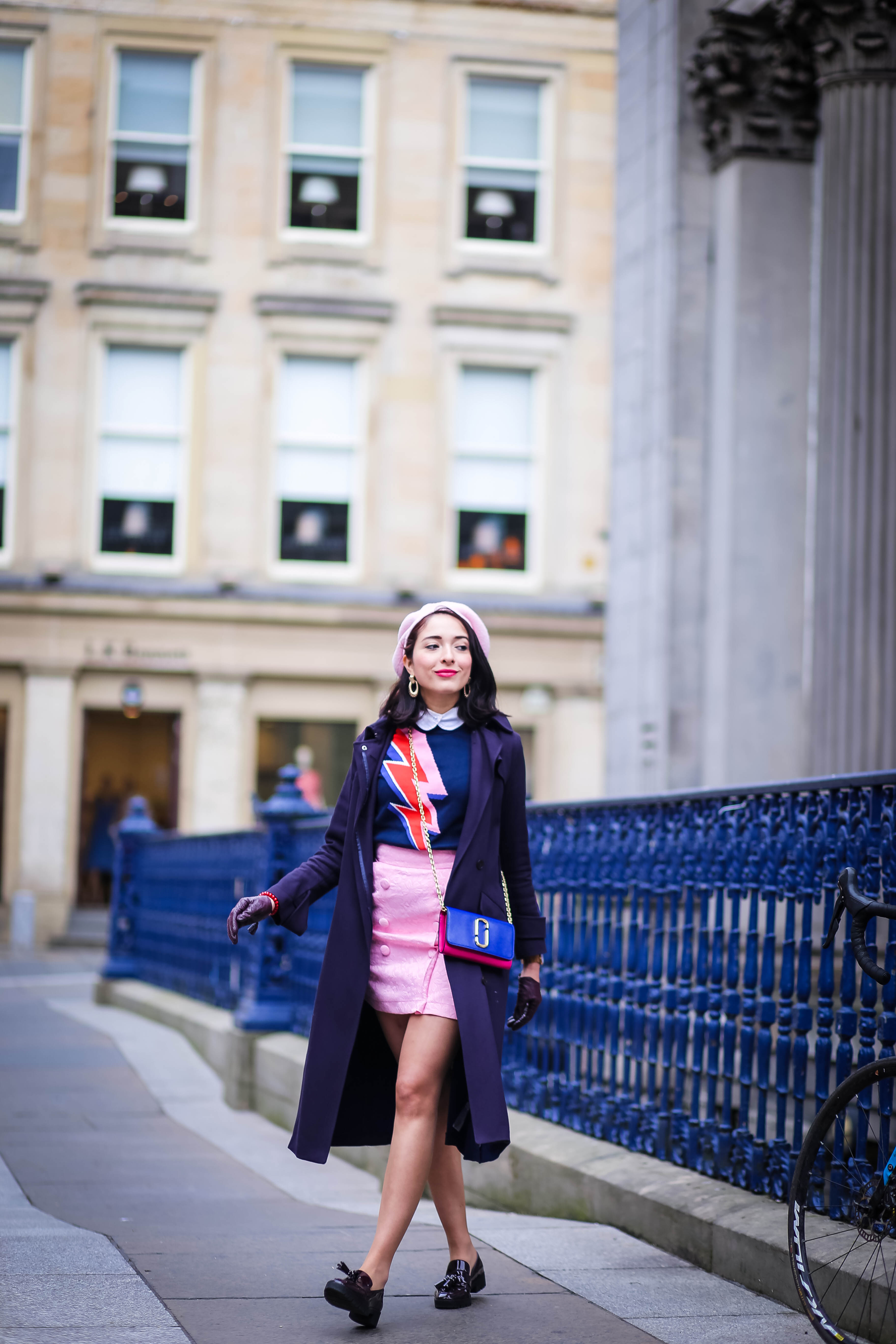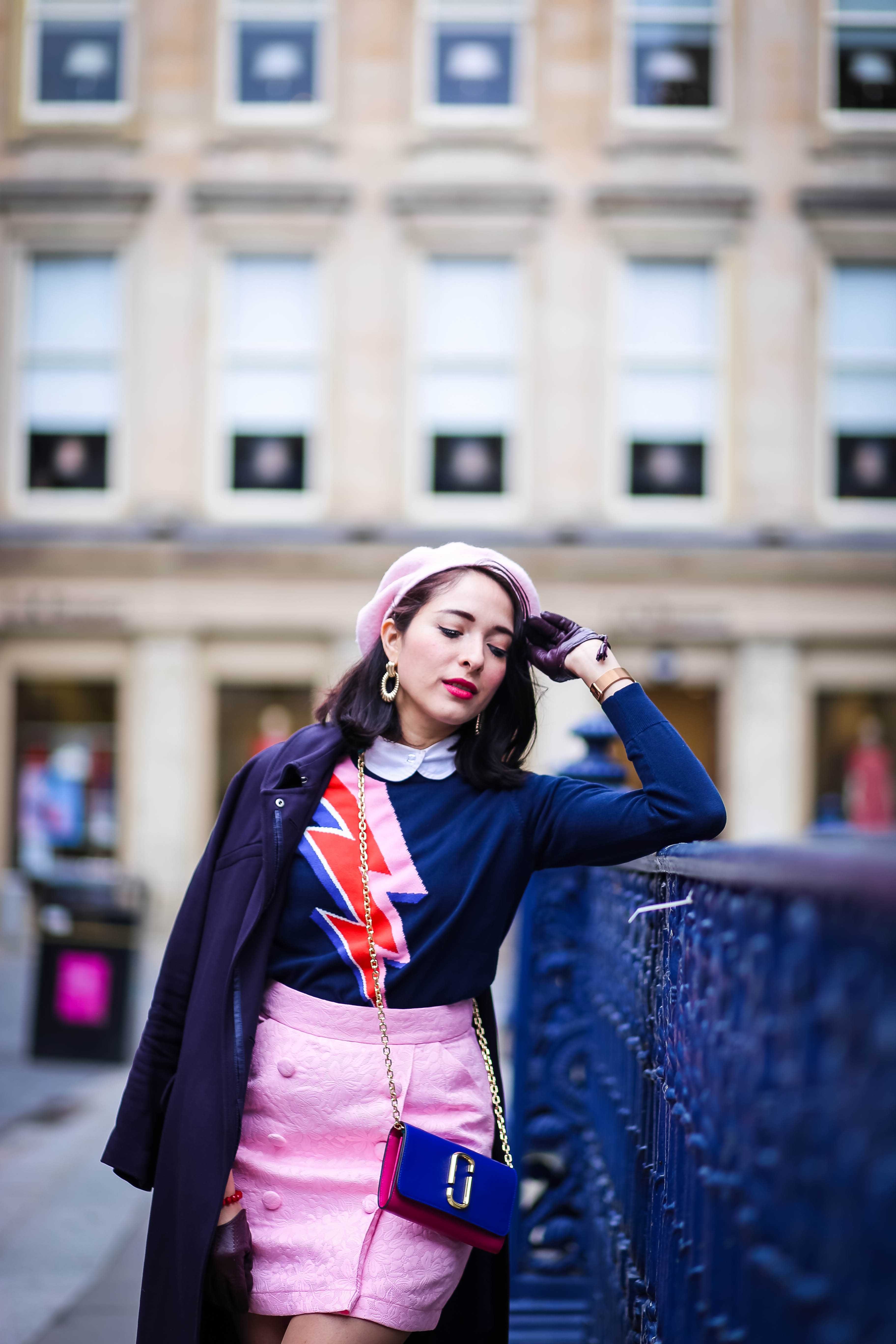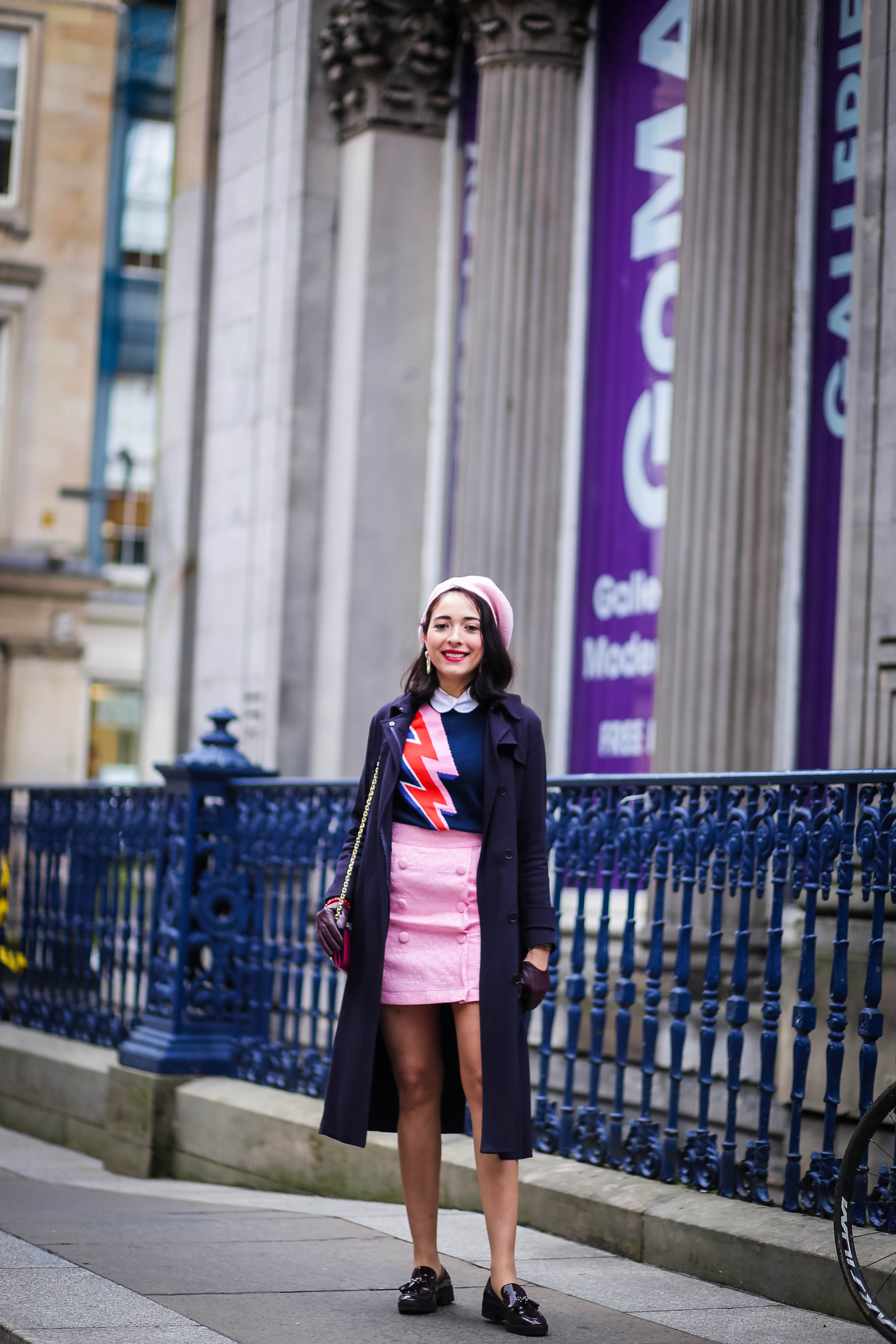 What I was wearing:
Beret: Topshop old but similar HERE
Trench coat: Finery London old but similar HERE
Jumper: JOANIE CLOTHING
Skirt: Joanie Clothing
Brogues: Zara old but similar HERE, HERE and HERE
Bag: Marc Jacobs


Comments