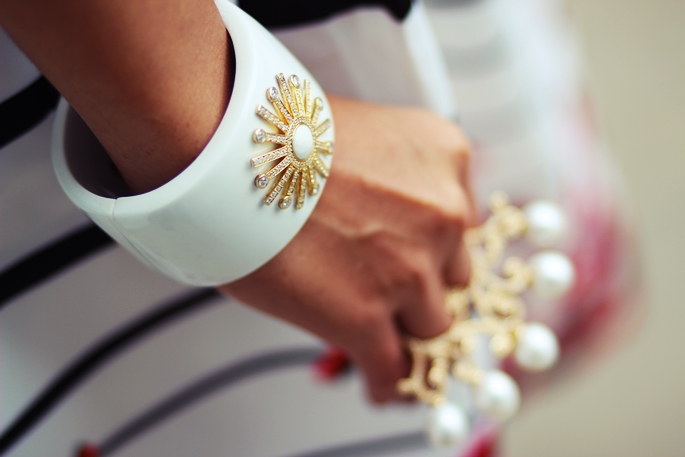 A few weeks back I was invited to visit the wonderful Harvey Nichols ware house in London , to visit the exclusive exhibition by Bochic soon I will blog about the event.
Launched in 2004 by Miriam Salat and David Joseph, New York based fine jewellery line Bochic evokes a feeling of romance and timeless glamour. Miriam's background in handcrafted fashion jewellery was the perfect compliment to David's expertise in classical European design, creating a unique blend of styles that gave rise to a look that is fresh, sexy, chic, enduring and bold.
I was lucky enough  to be able to wear this beautiful jewellery , like the white bangle by Miriam Salat and the amazing pearl ring by Bochic that I have to say is a piece of art I have never seen such an amazing ring in my life the jewellery designer David Joseph from Bochic is so creative I have to say he have amazing stuff that you wouldn't find by an other jewellery store his designs are worn by celebrities in Cannes and at the Oscars in red carpets.
what is your favourite piece?
Happy weekend!
Love,
Virgit
Ps: You can visit the exclusive exhibition Located in the Style Concierge suite at Harvey Nichols until 30 August .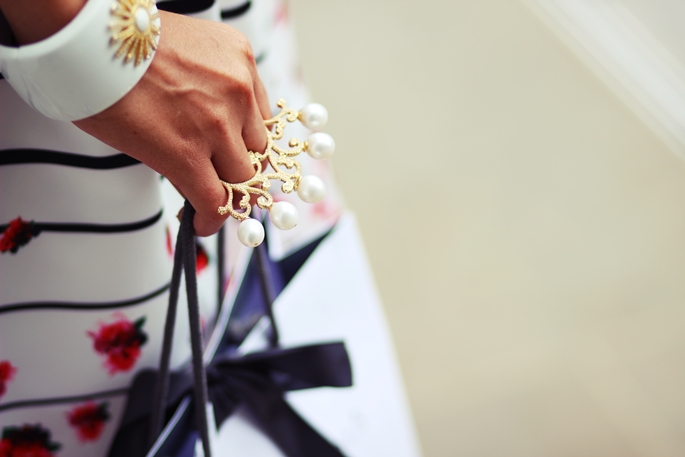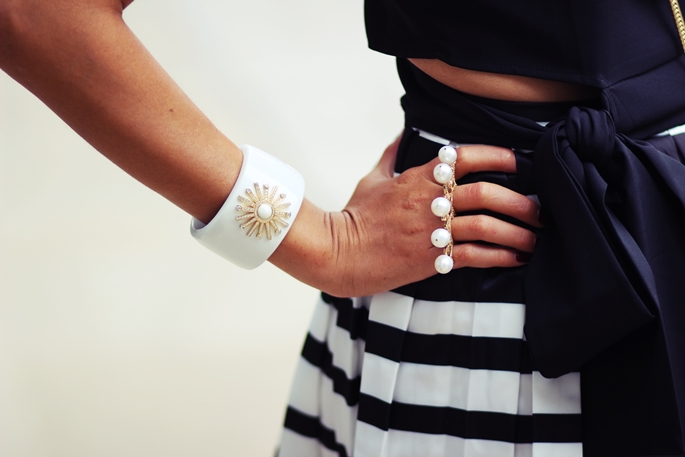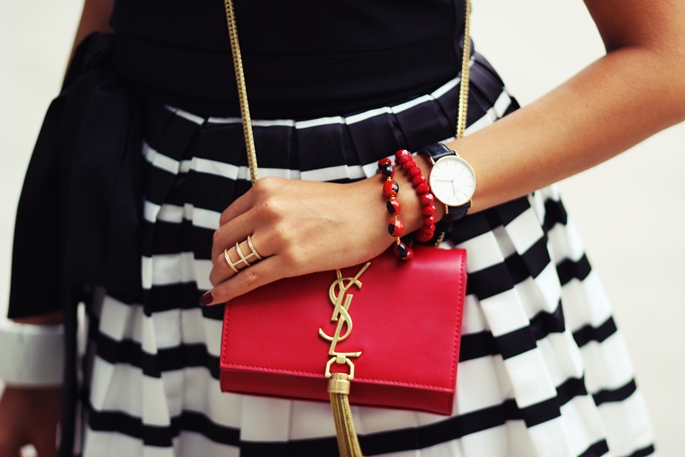 Comments