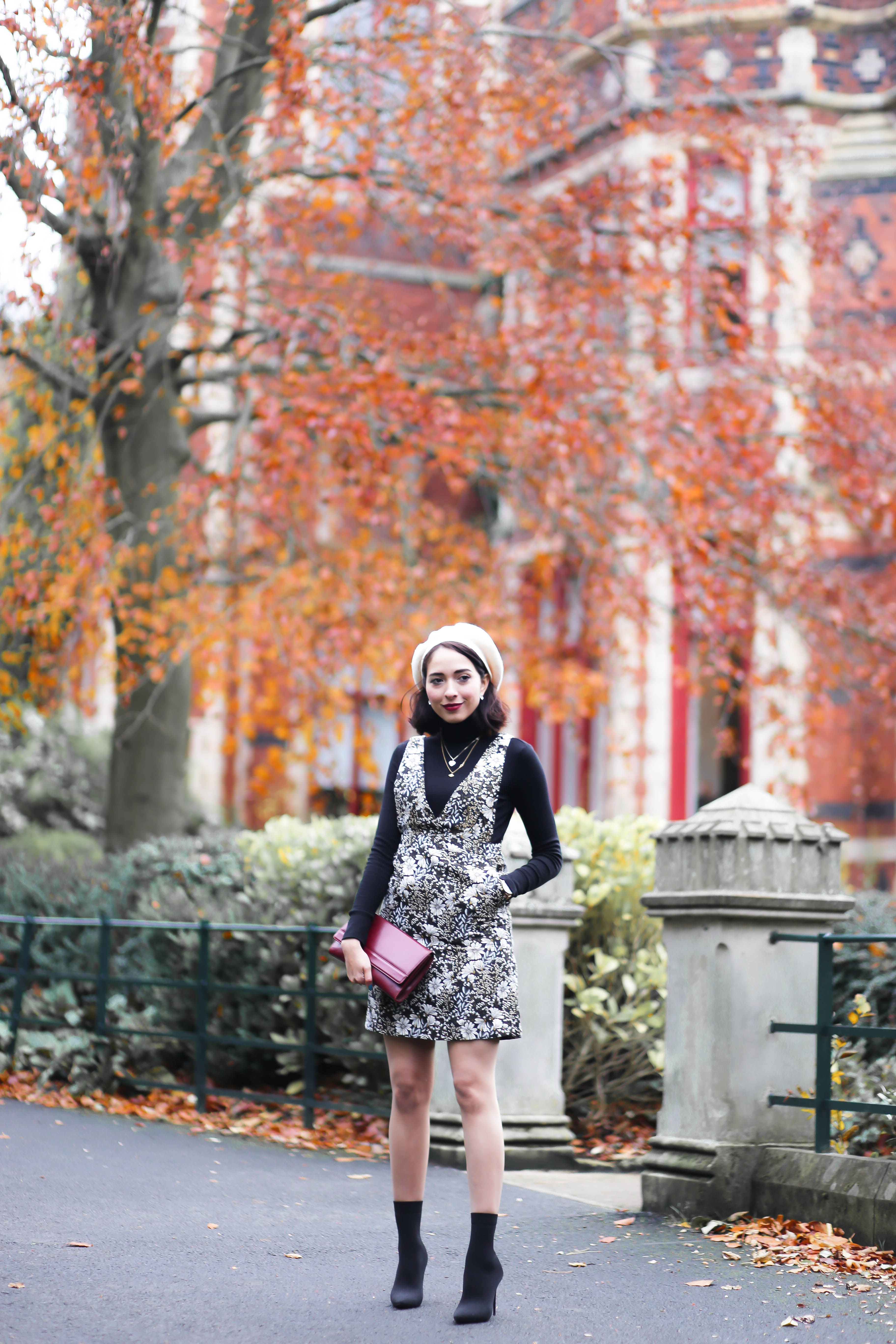 Hello my lovelies and happy Sunday!
Now for a little bit of today's look.  Along with styling this darling pinafore dress from JoanieClothing  last December. It's absolutely stunning, don't even think I wasn't wearing tights, but I was wearing  nude ones. I love this look and I think is so me somehow I love dressing up like a Parisian and wearing berets is my thing, I always wanted to wear a floral printed pinafore dress like this and I love how it looks with the black turtle neck jumper, because my idea was to wear it with a bow black blouse.
You all know how much I love a gorgeous pop of  burgundy, and burgundy paired with black makes it even more irresistible, if you ask me. This dress would be ideal for meeting the parents like hehe, It's very reasonably priced, especially for the amazing details and the quality. It also runs true to size. I love it paired with my sock boots. The exact pair I'm wearing here are ones that I purchased last year, but I'm currently loving
this pair.
Love,
Virgit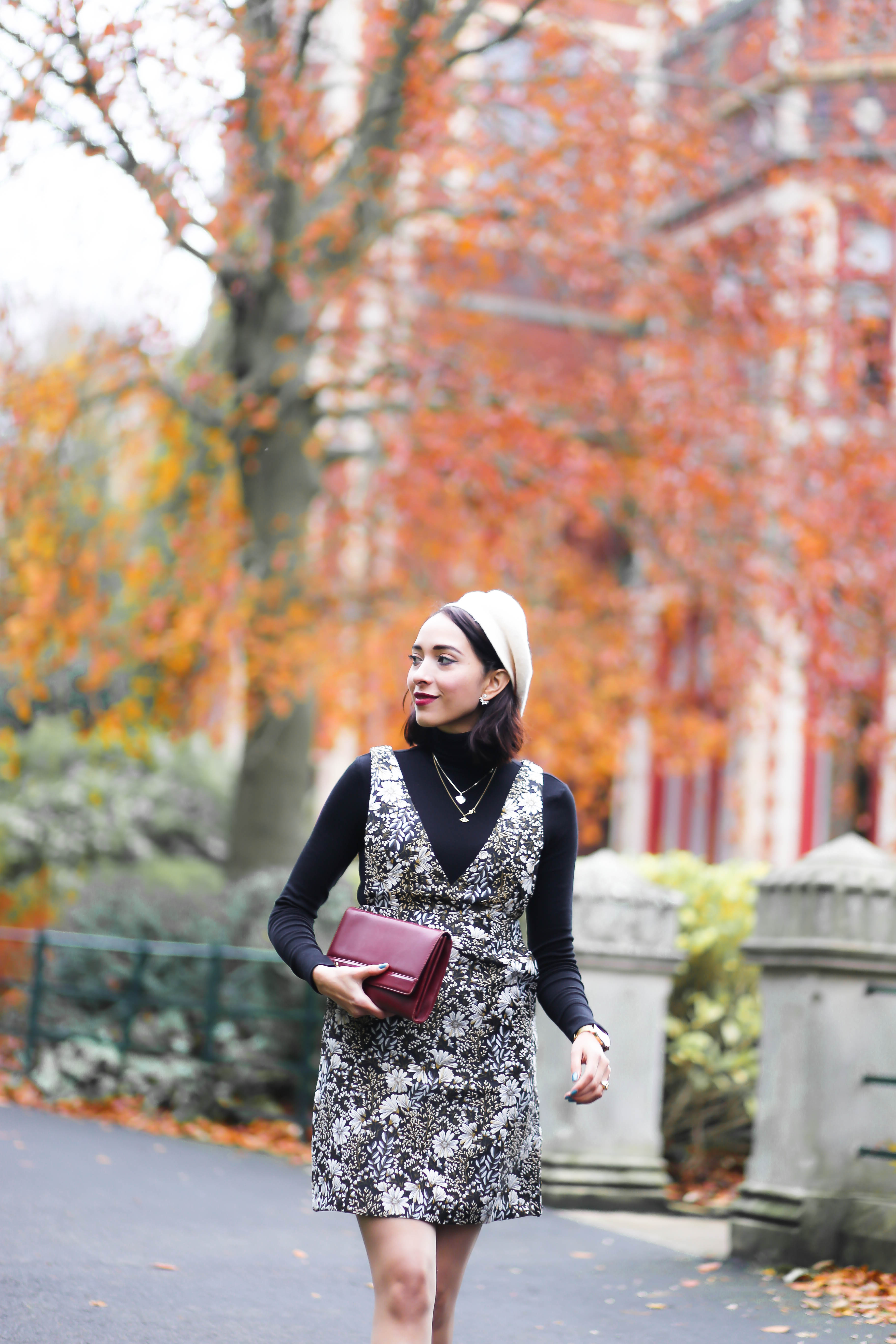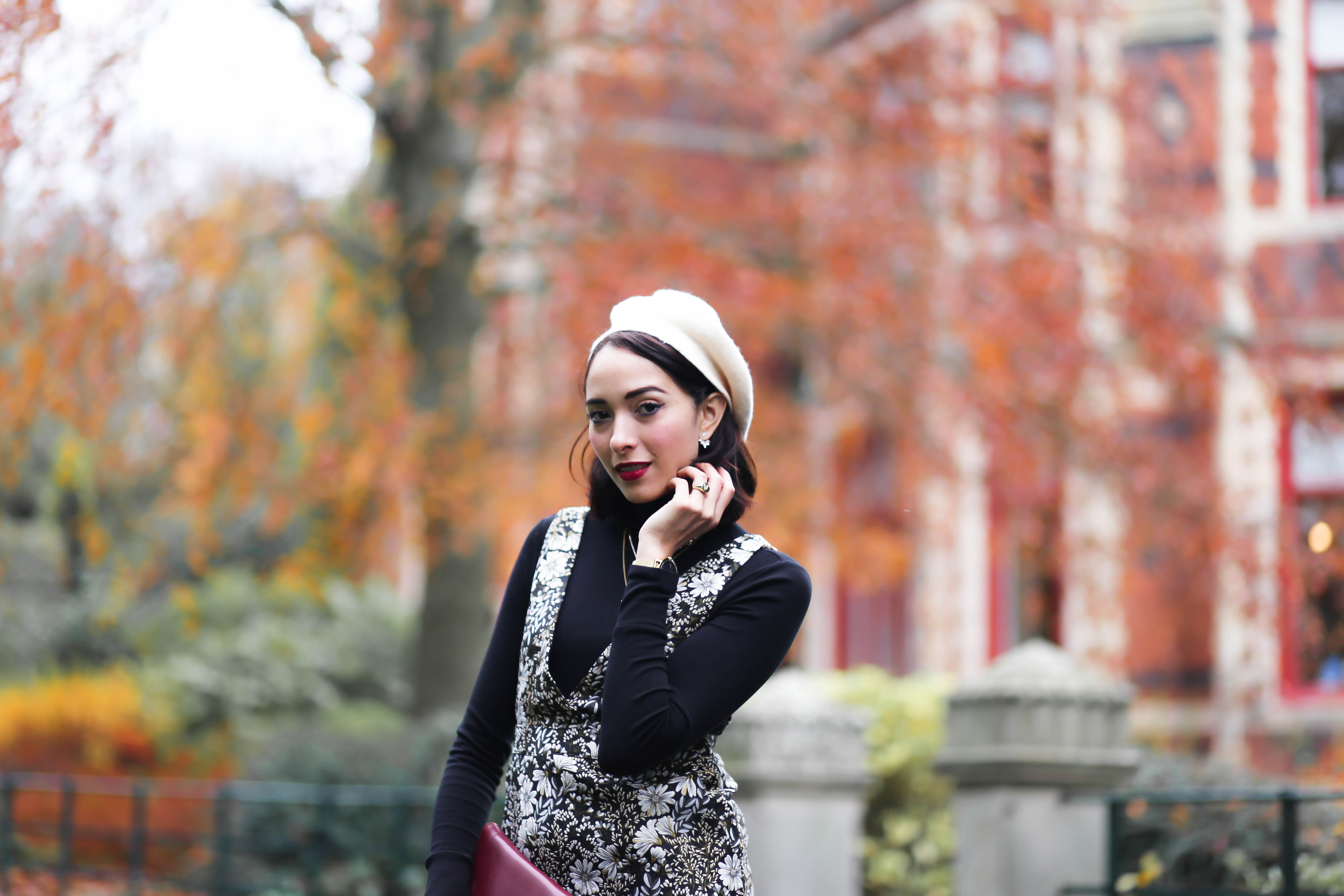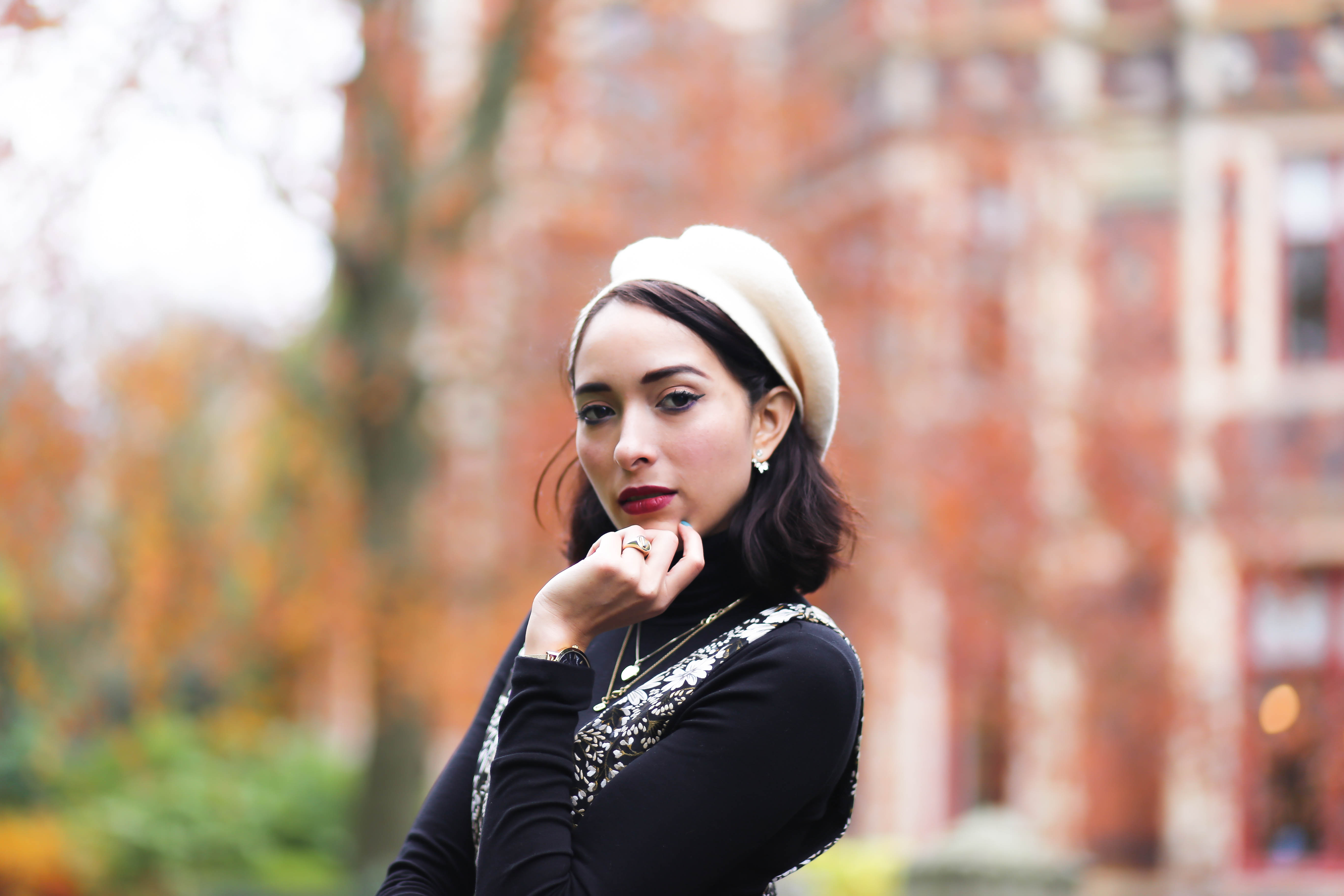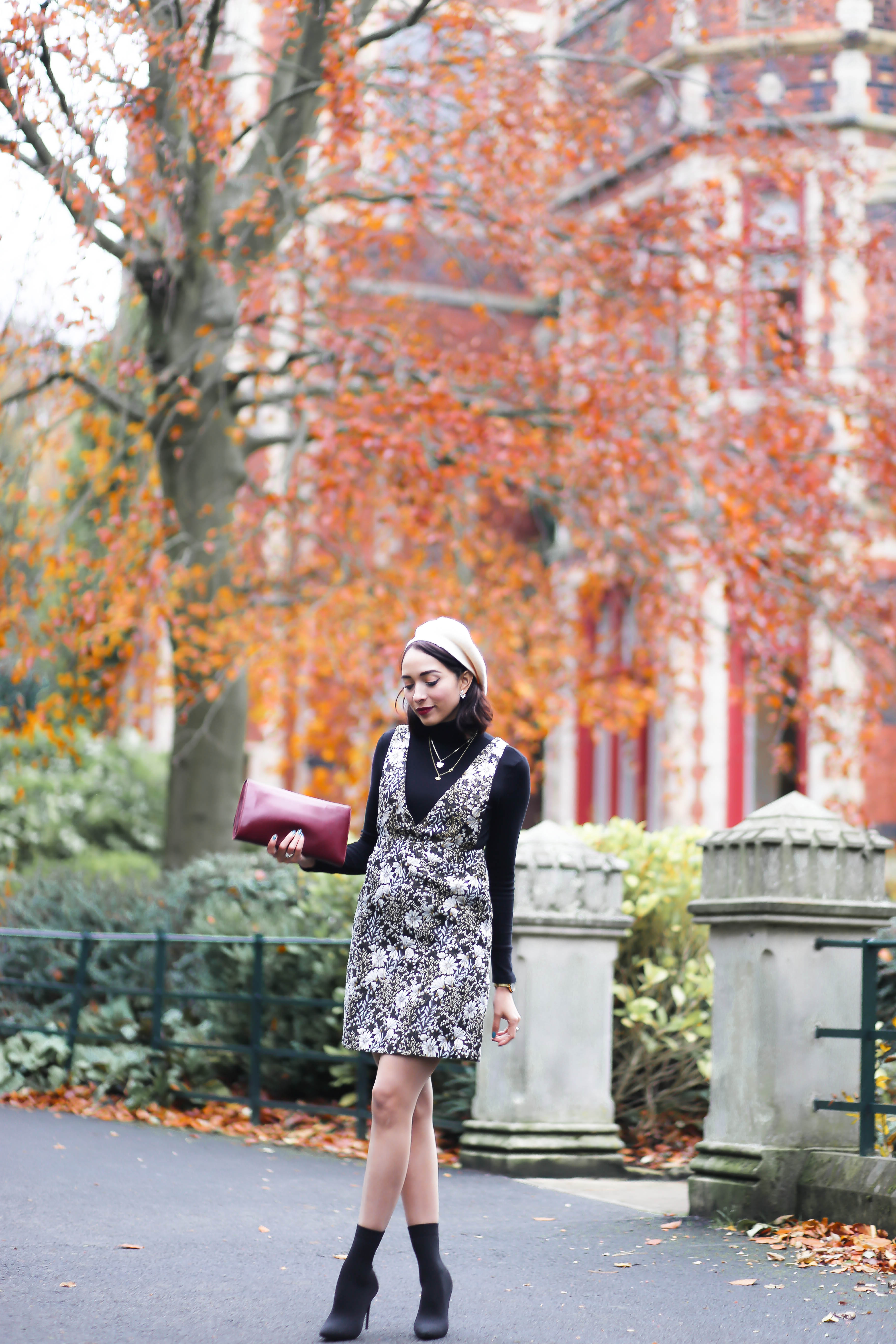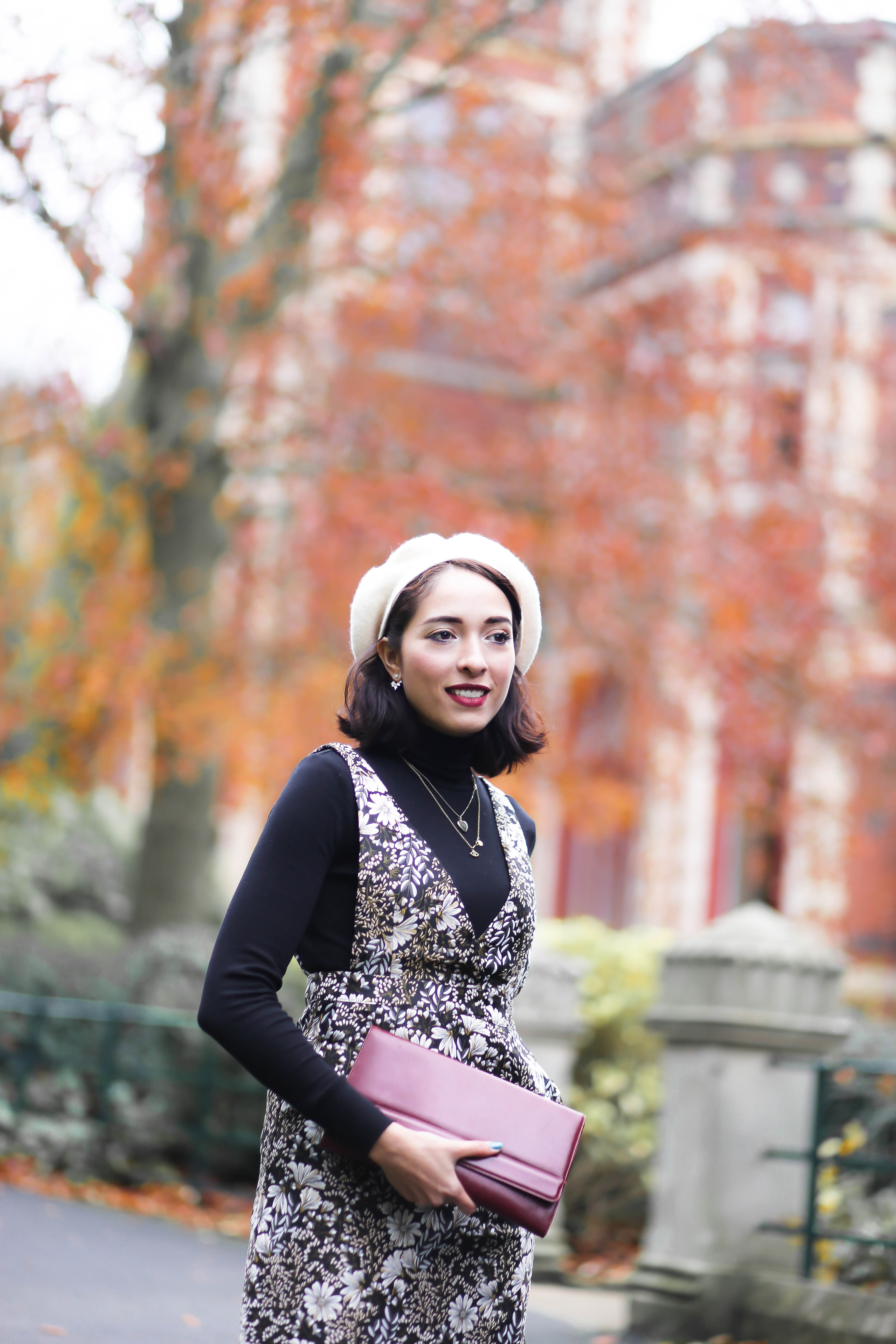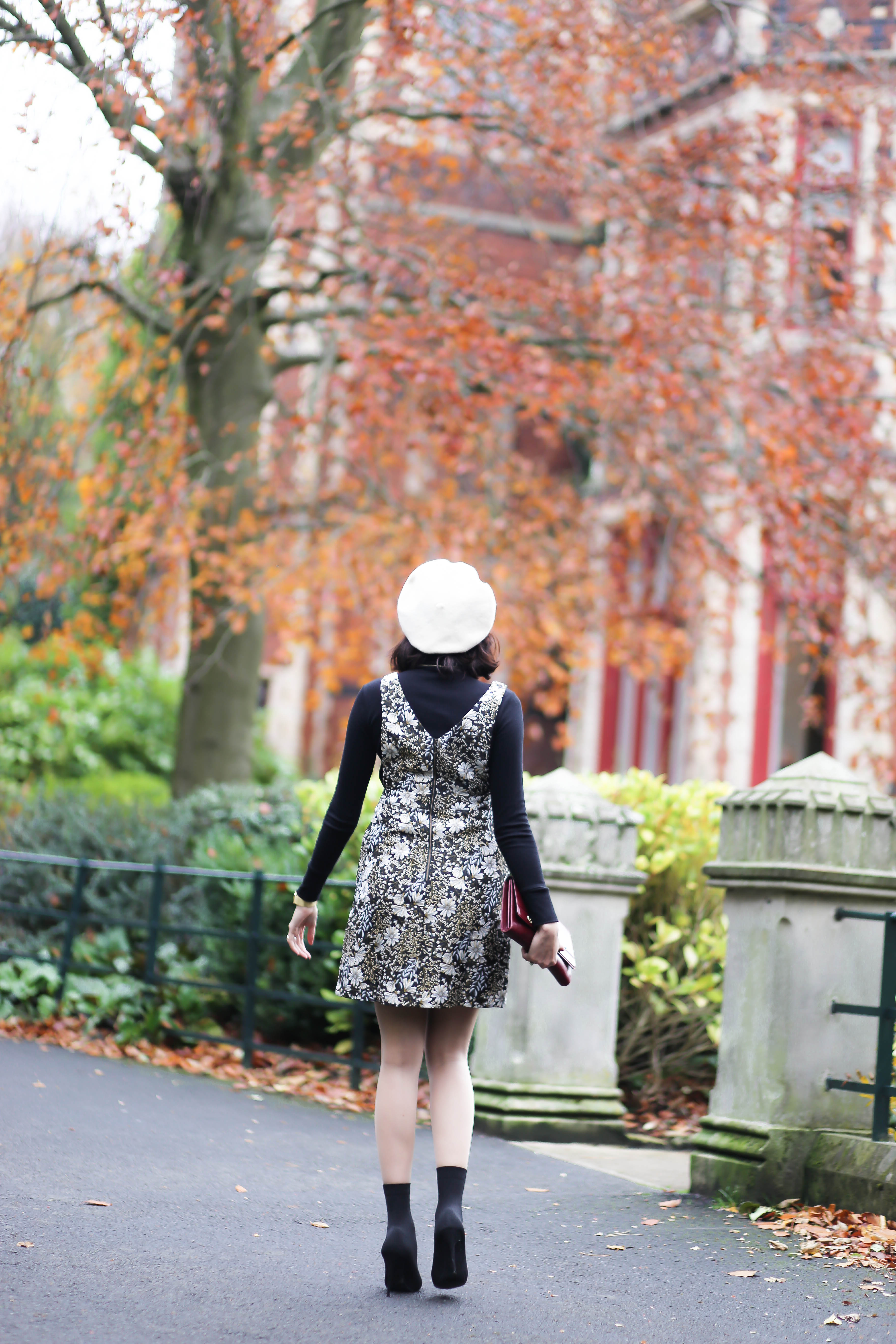 What I Was Wearing:
Beret: Vintage but similar HERE
Turtle neck jumper: H&M old but similar HERE
Pinafore dress: Joanie clothing
Sock boots: JustFab old but similar HERE
Clutch: Dior Vintage but similar HERE
Necklace: Muru jewellwery but similar HERE

Comments