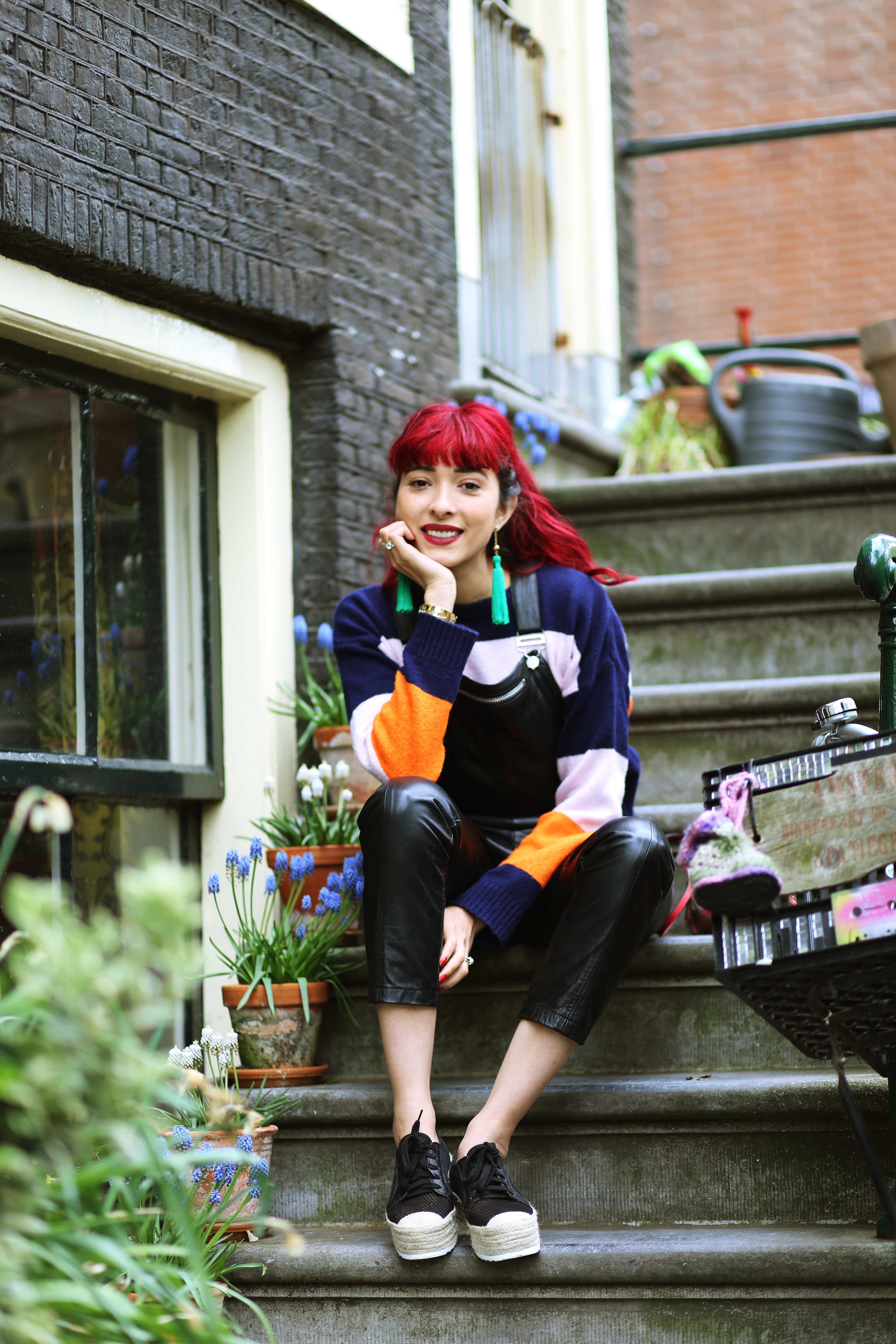 Today I'm sharing a casual fall look from my beloved Amsterdam I pretty much live in cosy  sweaters throughout the fall. I tend to collect quite a few haha 🙂 But if you were to buy just one sweater this fall, I'd have to say this sweater would be it! because of the fun colours it has.
The shocking story about this leather dungarees is funny I'm recently hanging out with some friends and they pointed me out that my leather dungarees are somehow gay/ lesbian kind of looking haha I mean I have been wearing them for ages seriously how can this possibly be, but I don't care my style is very eclectic and I don't basically stick with one, what do you guys think?
I hope y'all are having a nice week! Thanks for stopping by.
Love,
Virgit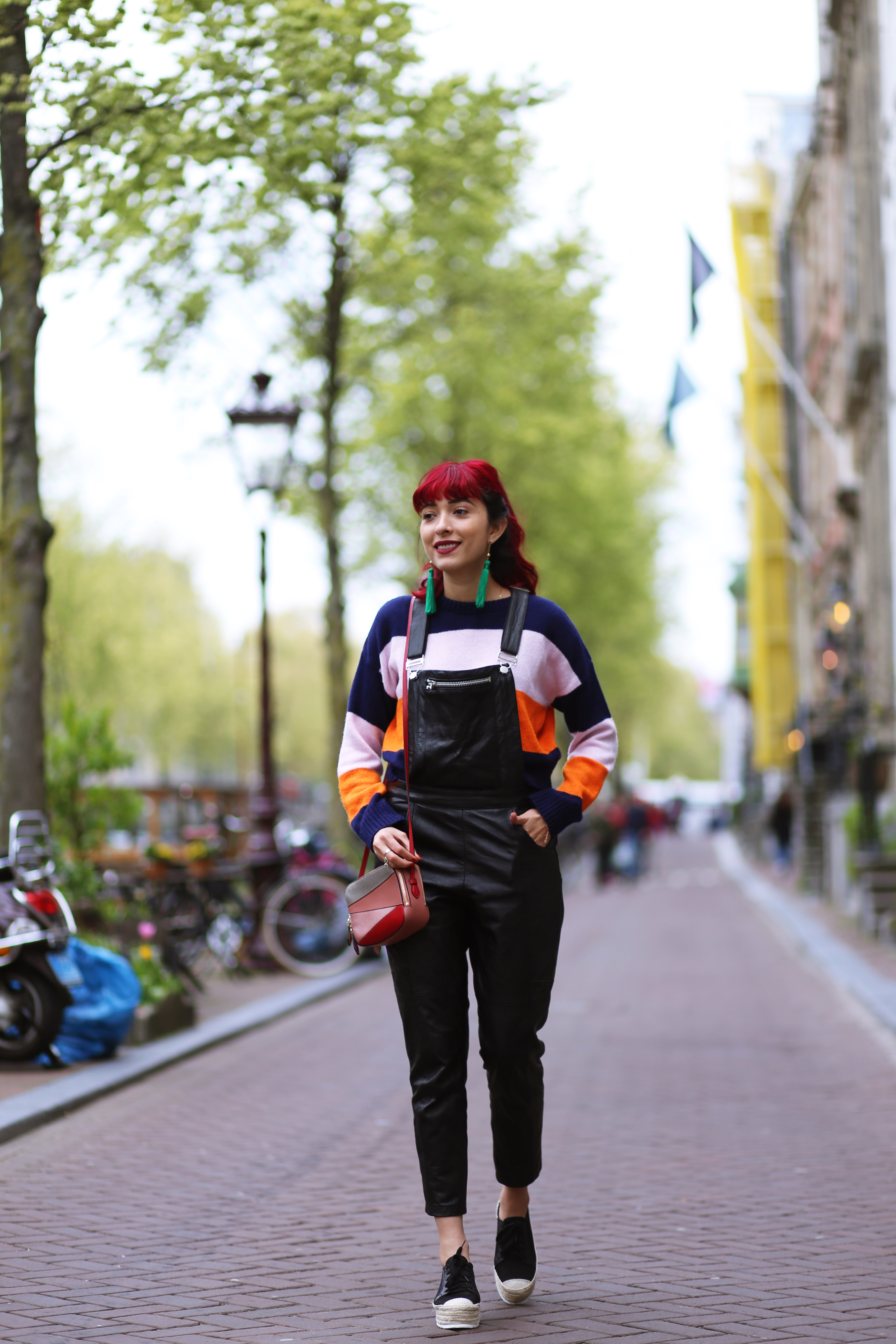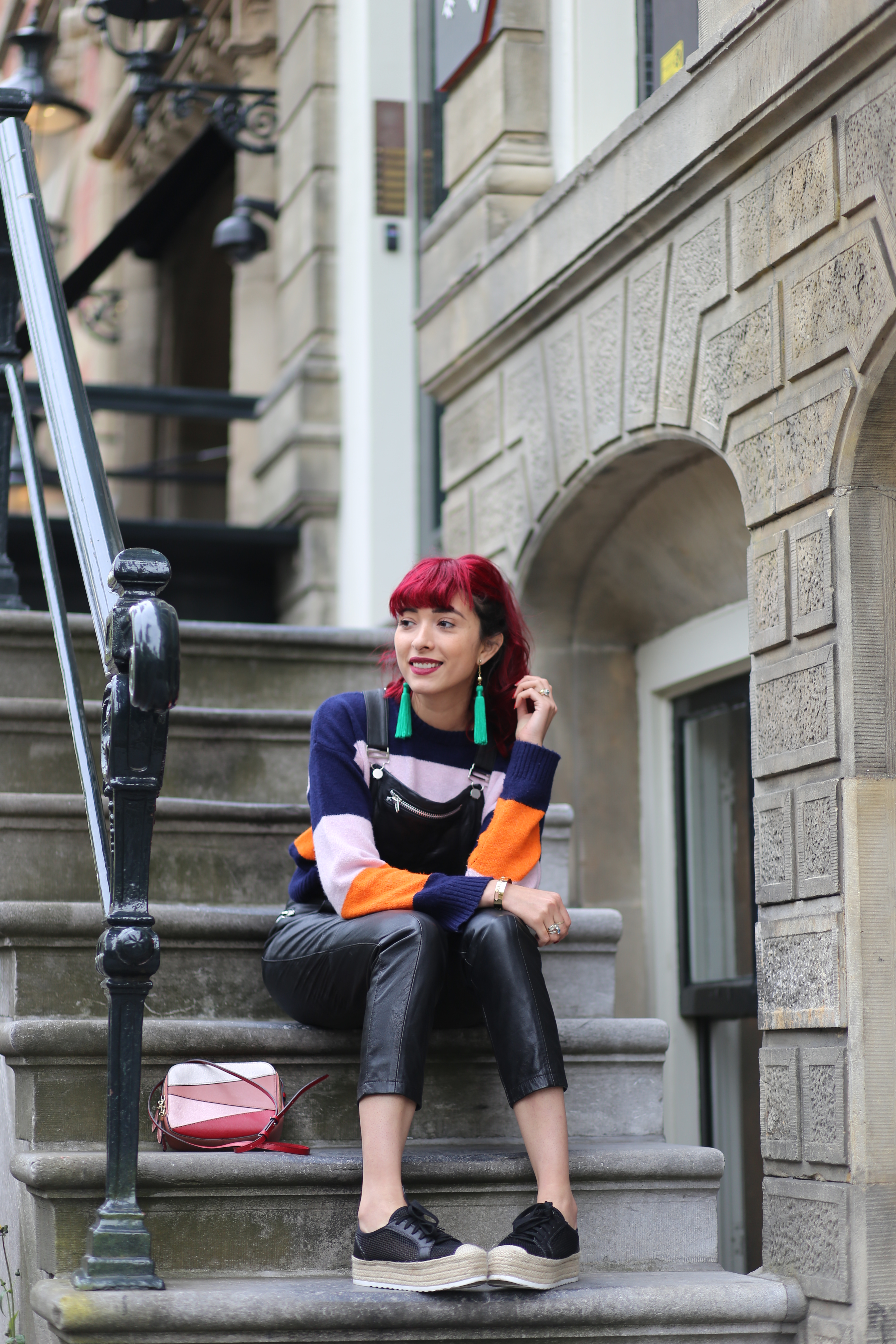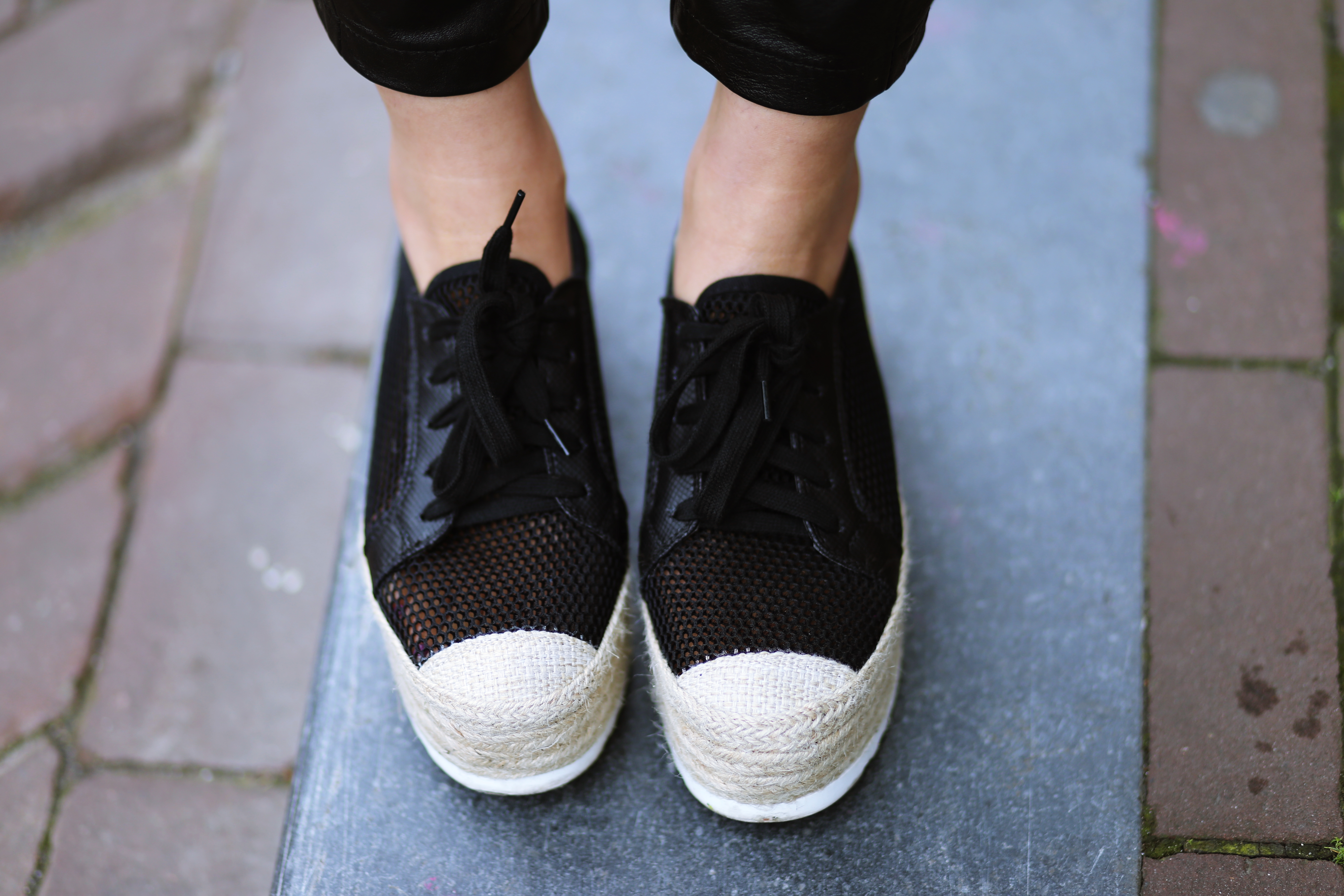 What I Was Wearing:
Tassle earrings: similar ones
TOPSHOP
Leather dungarees: Pele che coco similar
HERE


Comments