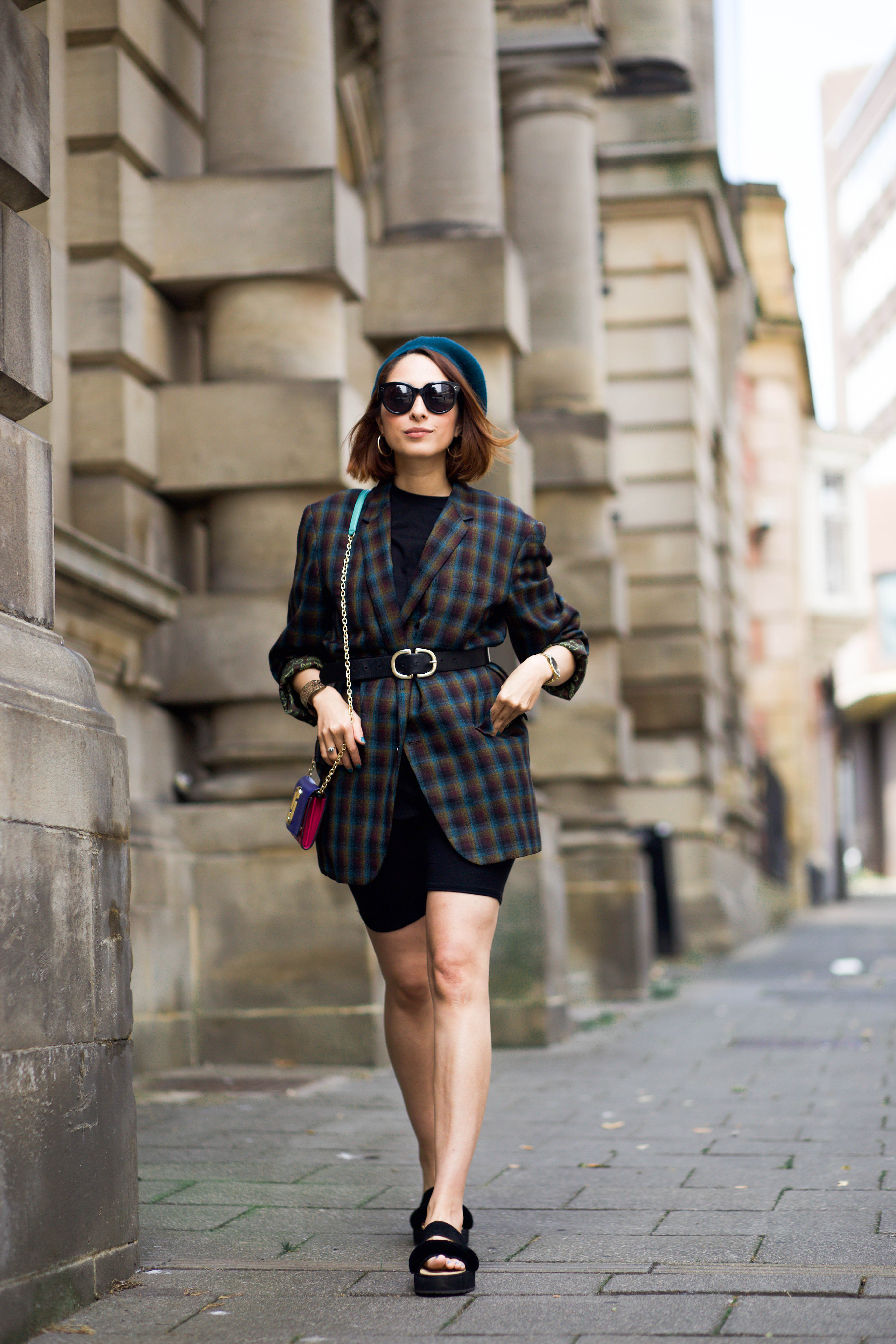 Hello my lovelies and happy Wednesday! I hope you all are having a great week so far, this look is my way how I see Newcastle even though we are in the summer, but summer here is very Cool basically we only had two days of proper summer, the rest of the days has been warm but rainy.
I hope it Is more warm, wherever you are in the world, I'm so excited to be sharing another bargain from
Femme Luxe Finery
and they are this amazing biker shorts. When I saw Kim Kardashian sporting them, I totally didn't like them at all and told ,myself that I will never wear them in my life, and look at me now haha ;P I truly did not understand when I saw them during fashion week either (as a gal that has an interest in fashion) how I was going to incorporate these into my style.
 To start off with, I'm styling this amazing  vintage man blazer and black t-shirt from monki that I found on the sale for only £6 pounds  that I have been getting SO much wear out of, this darling .I love how versatile it is!  So comfortable and the easiest summer piece. I could rave about this one all day. The quality is amazing.
I wore an oversized man blazer by Trendlistr but  (similar
here
, and under £200 version
here
). I paired the blazer with a pair of biker shorts from
Femme Luxe Finery
you can get them for £5 pounds . I am all for the biker shorts trend, and it will definitely be huge all season long.
 I have been digging this blazer for ages and finally got it from the vintage store
Trendlistr
in Newcastle, what I love the most is that every garment have a history like this blazer, the owner was from Hongkong and was personalise specially for him, this is the first time that I'm wearing an oversized mans blazer, and I have to admit I love it. The owner of the store is so friendly too and I seriously can spend all day in her store trying out some unique pieces that I will not find anywhere else in town, because what Newcastle is missing  is the lack  of vintage stores, and I'm glad I finally found one in town.
I also wanted to quickly mention that my
Emu sandals
are not currently online but will be available next year on their website.  I've worn my sandals   just about every day non stop.
That's about it for todays post! I hope y'all enjoyed this and found it helpful!  And as always, THANK YOU so much for stopping by today and if you shop, shopping through my links. I sincerely appreciate it more than y'all know.
Love,
Virgit
Photography by Louisa rogers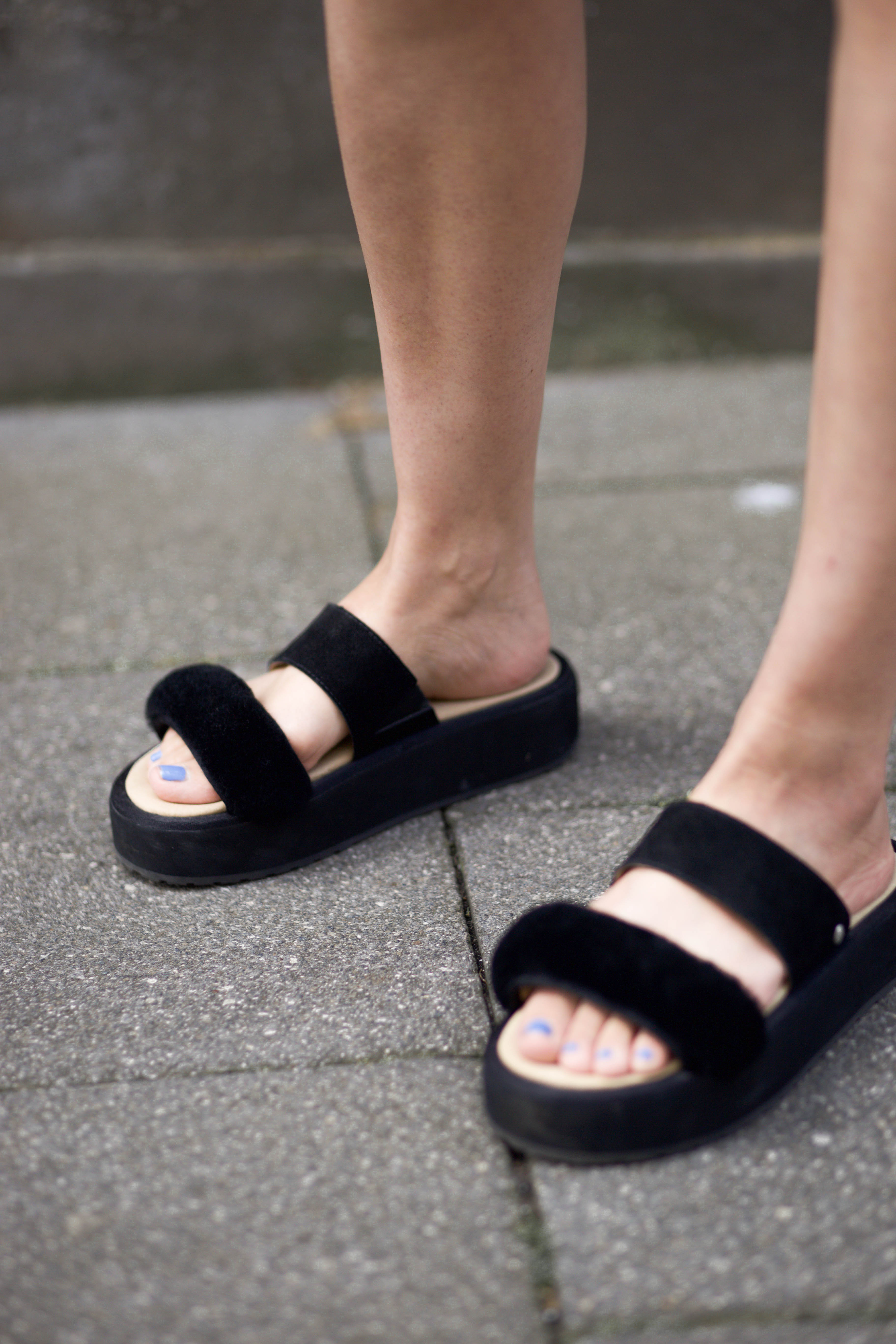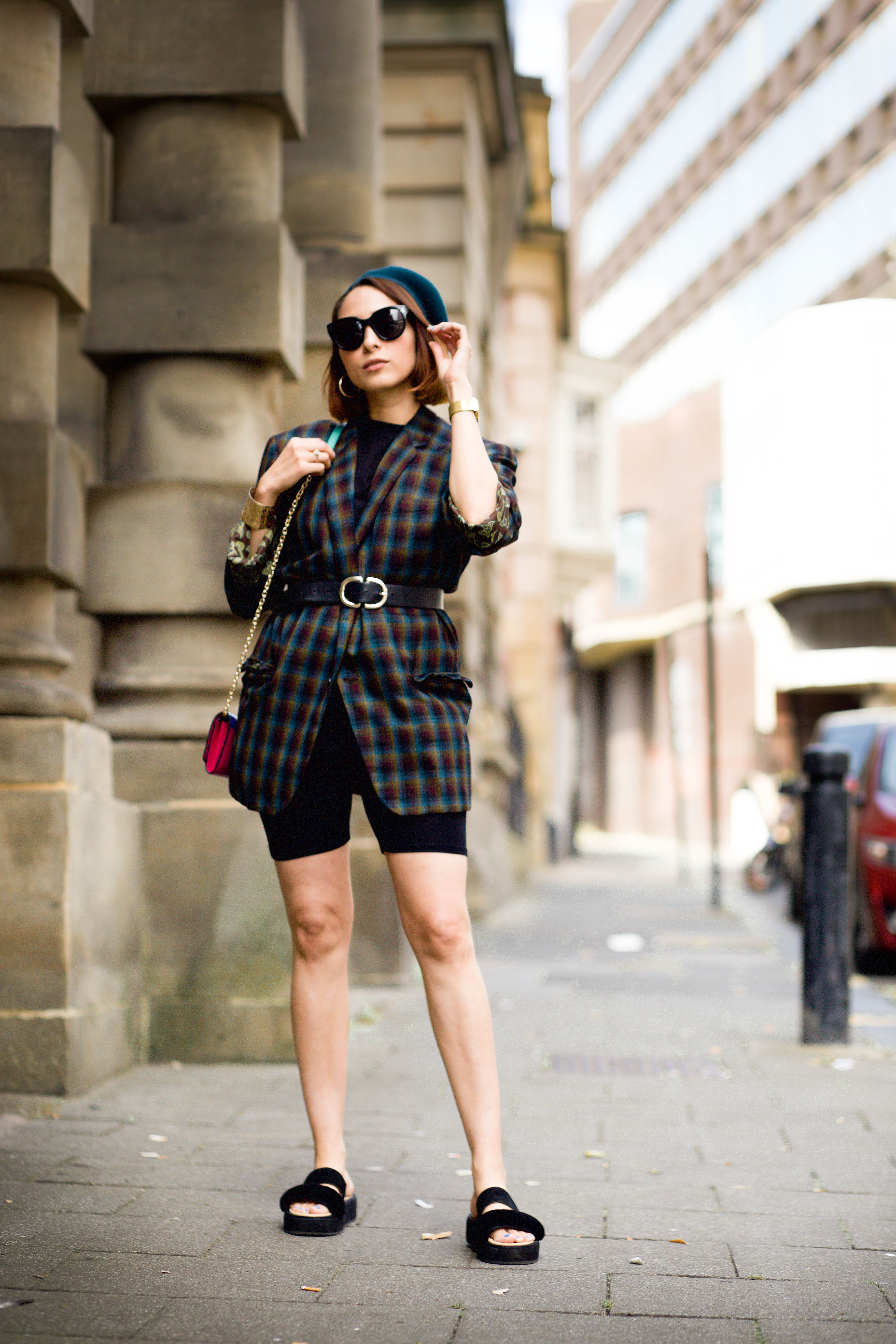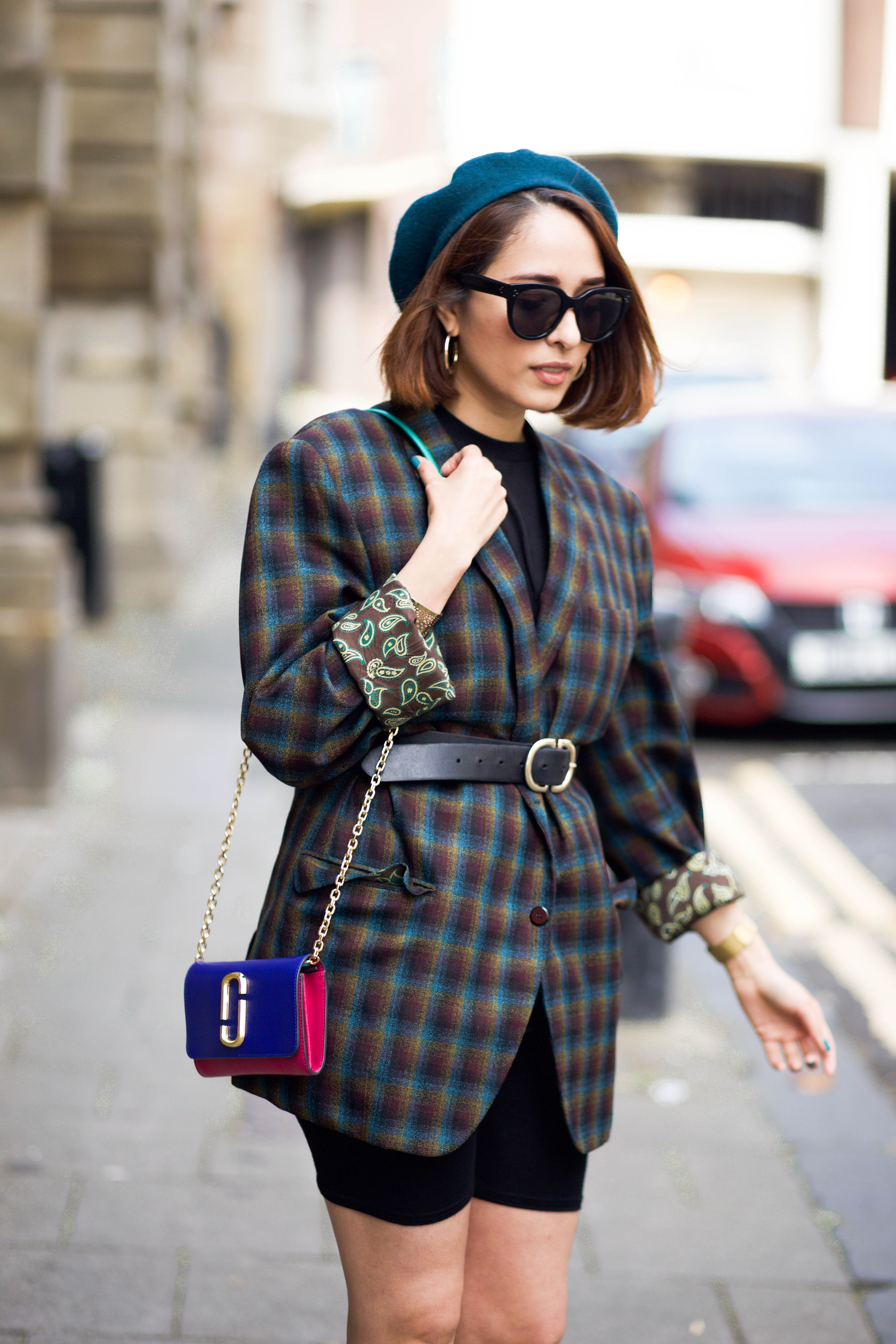 What I was wearing:
Beret: Accessories old but similar HERE
Sunglasses: Celine
Blazer:Men Vintage via Trendlistr
T-shirt: Monki
Biker shorts: FemmeLuxe
Belt: Topshop
Sandals: Emu Australia
Watch: Christian Paul
Bag: MarcJacobs

Comments