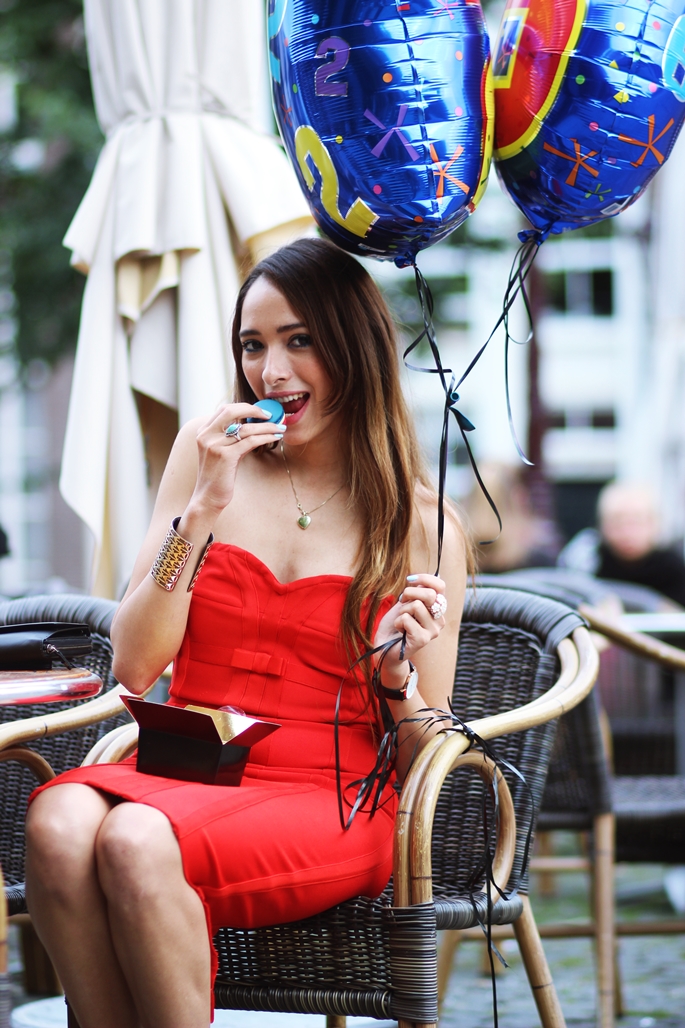 Happy Birthday to me ! Gosh time flies so quick I still remember when I was 15 and I couldn't wait to be 18  and now I just want to stay 25 I hate celebrating my birthday I don't know why ? but I love going to birthday parties I enjoy it  but I have to admit that been 25 was the best and now I'm 26 let see what this year will bring .
And what a better birthday when you can be eating macarons  gosh how I love them seriously that is my guilty pleasure <3
I think this the first time I do a shoot with birthday balloons on my blog and I have to say it was really hard to catch that moment with the number 26 in the pictures  it came up with 62 haha
And the best birthday present ever is my blog my baby and you of course with your unconditional support you always make my day when I read you lovely comments I couldn't wish for more and will continue on inspiring you, love you all and thanks so much for been there for me all this years I feel like you are my virtual friends <3
And because of my birthday I'm planning a few giveaways this week to thank you all for been there   today the first one  By loulou is given away this leather wallet that can be use as a clutch  how handy is that  Good Luck Everyone !
The Giveaway ends the 21 of September
Love,
Virgit
Picts by Lily http://www.hashtagbylily.com/
Dress: Celebindresses
Heels: Valentino
Clutch: By Loulou
Comments