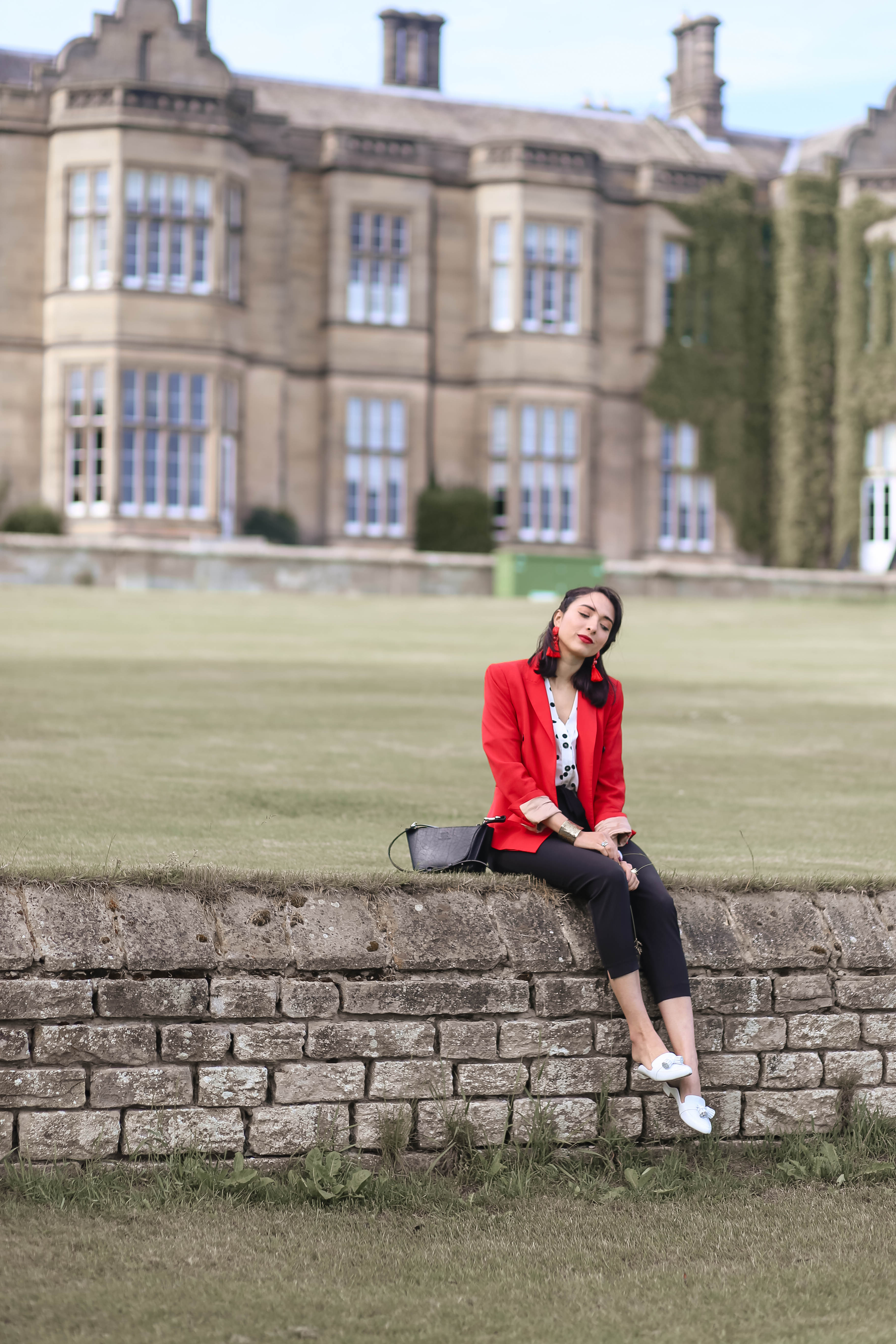 Happy Monday! my lovelies,
I hope your  week is off to a great start. Is getting slowly cold in Newcastle like today it was 3 degrees in the morning and in the last past days it has been very stormy and windy,  It's really nice to have a day where you just stay in and get caught up every so often, and watch some American Horror stories series haha love them, what is your favourite series? I cleaned, organized, planned out everything I have to do for the week and more. But this week is going to be so extremely busy as I'm back doing some courses for two weeks. And today I will be shooting with an amazing photographer and other photographers that we will be working on Cool projects  I can't wait.
I shot this at the amazing location of Matfen Hall day dreaming to have a house like this one day, a girl can dream this kind of mansions are so British in my perspective, that's why I called a British heritage hehe. If you get the chance to visit Britain don't forget to rent a car and visit one of this places, they don't only organise events at this place but they have also a great spa and cafe area where you can enjoy.
On another note, how fun is this darling polka dot top. I am soooo obsessed with this one, is  just so sweet. I have it paired with high waisted trousers, It is so perfect for any occasion I wore this look back in the summer for a blogger event that I had, the tassel earrings are another piece I want to mention that it can give you that wow impression to your look, in another perspective it gives you that finish touch that you need.
Love,
Virgit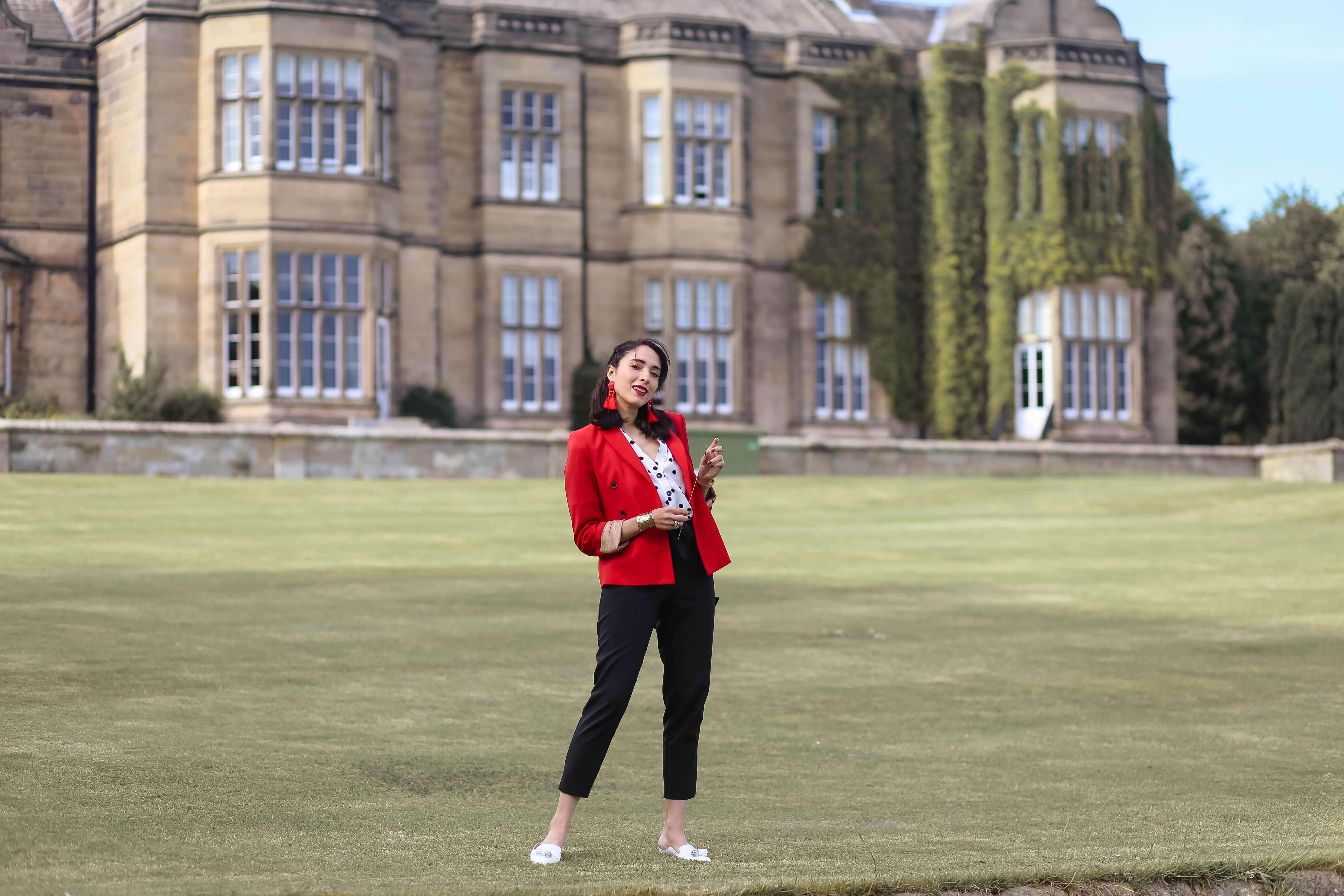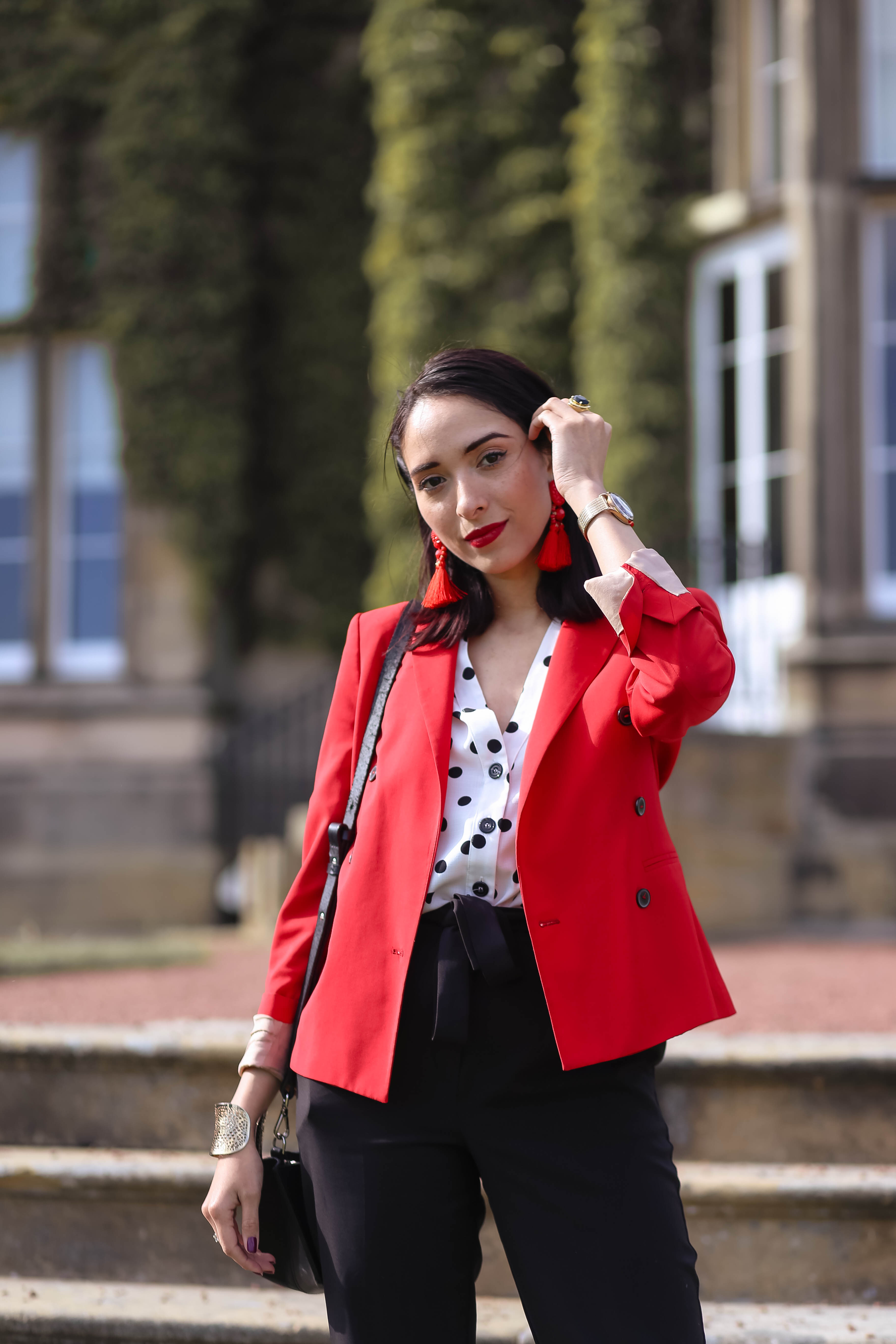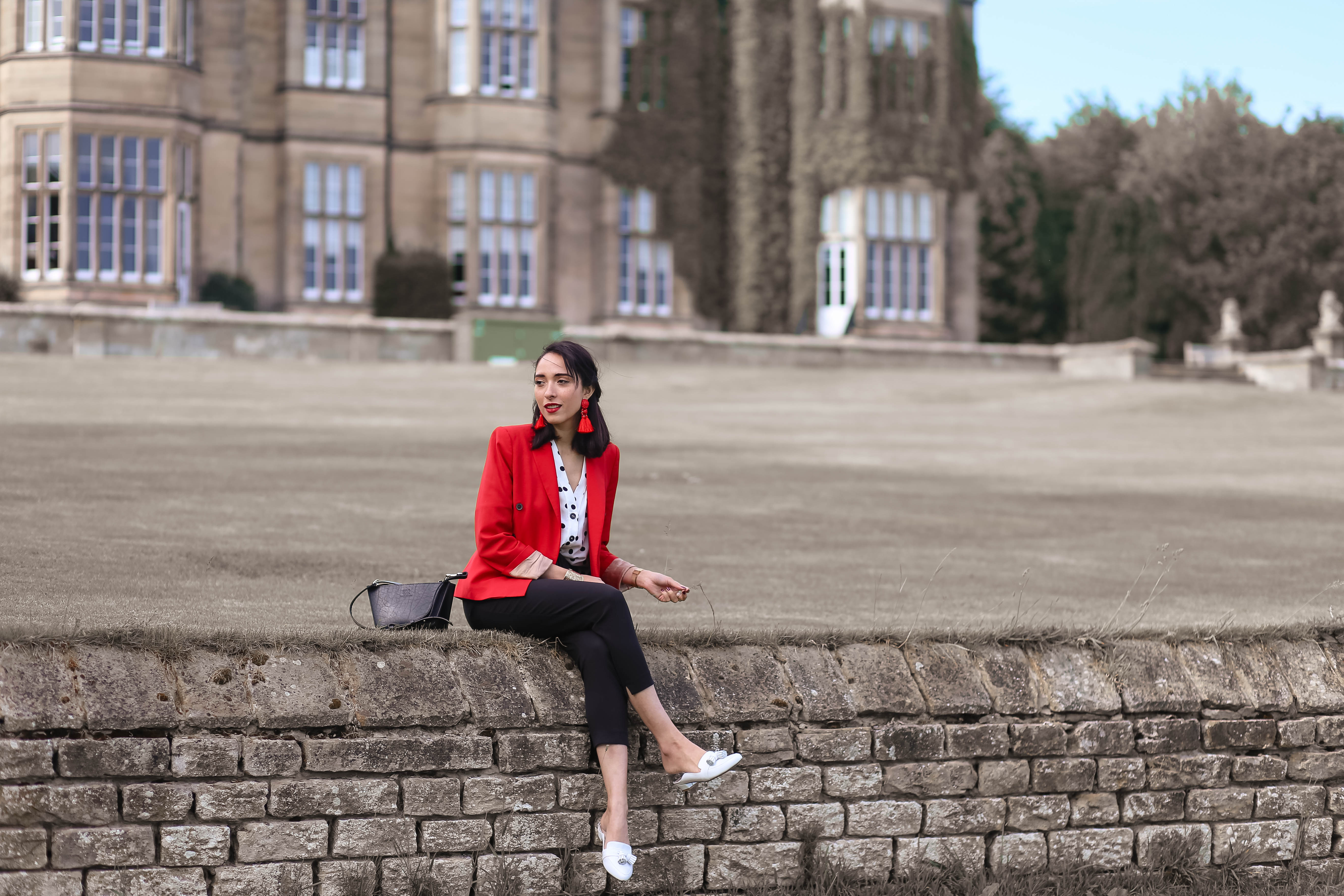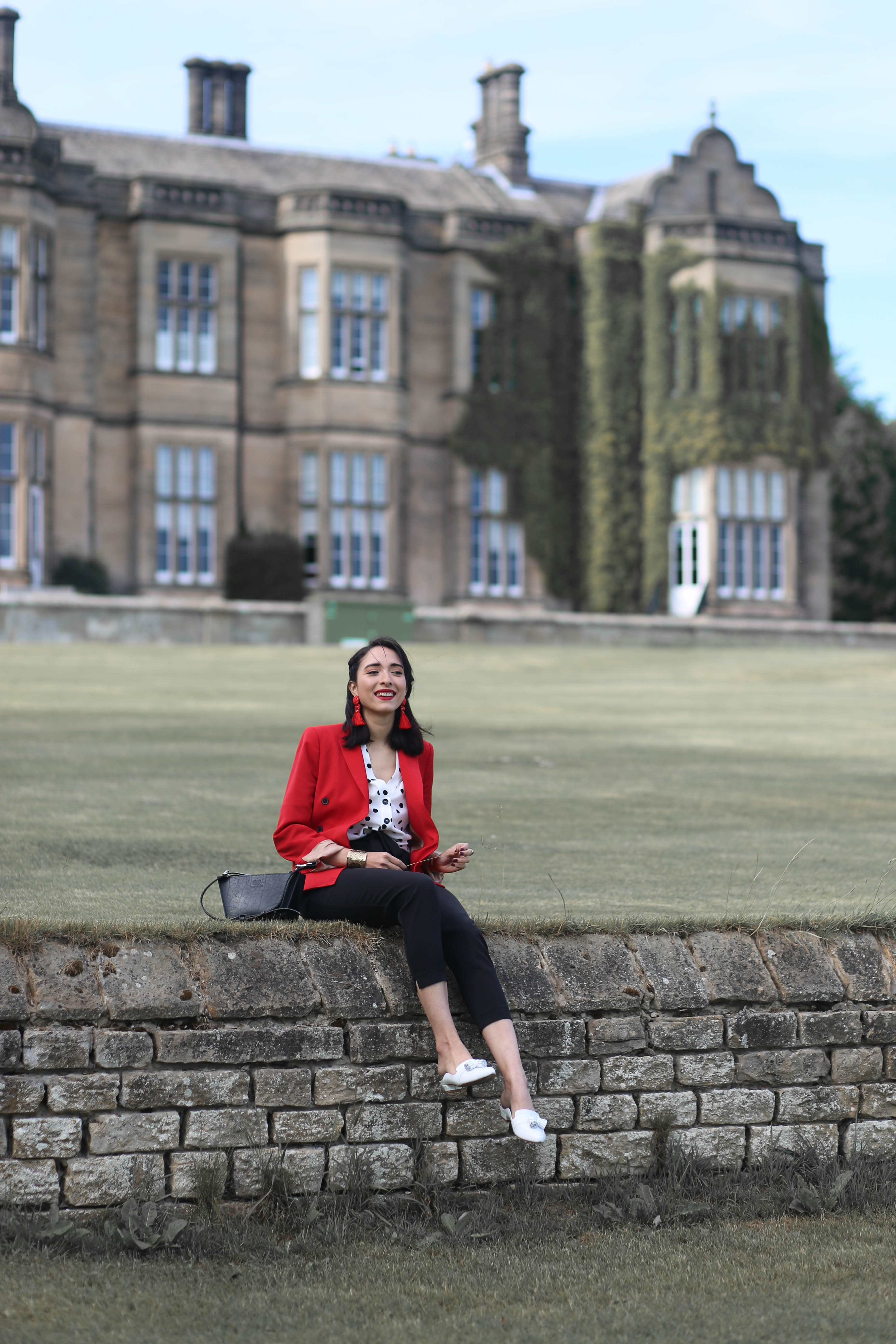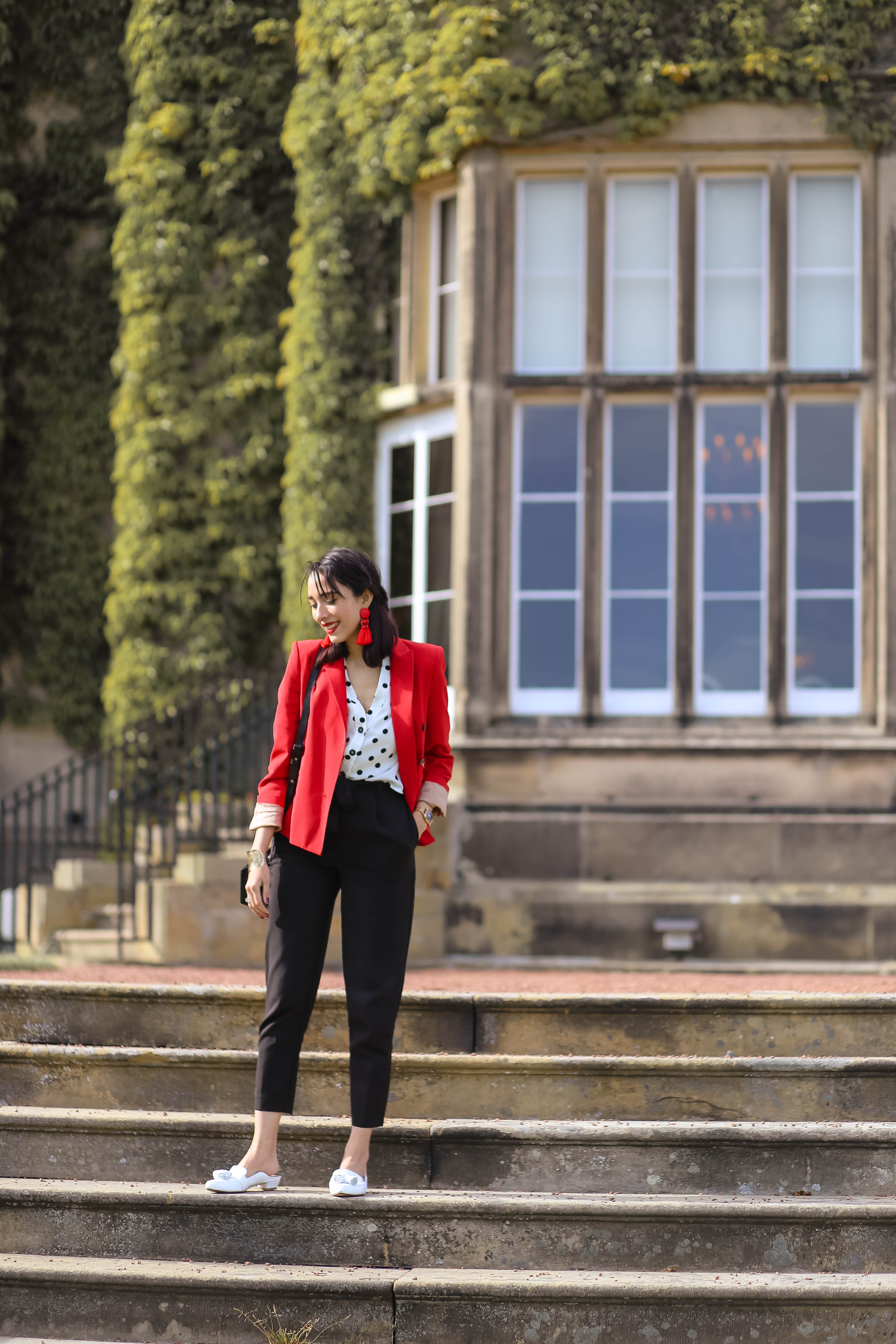 What I Was Wearing: Earrings: Topshop Blazer: Zara old but similar HERE and HERE Top: Newlook sold out but similar HERE, HERE and HERE Trousers: Newlook old similar HERE Loafers: Clave Leather bag: Undermyroof


Comments