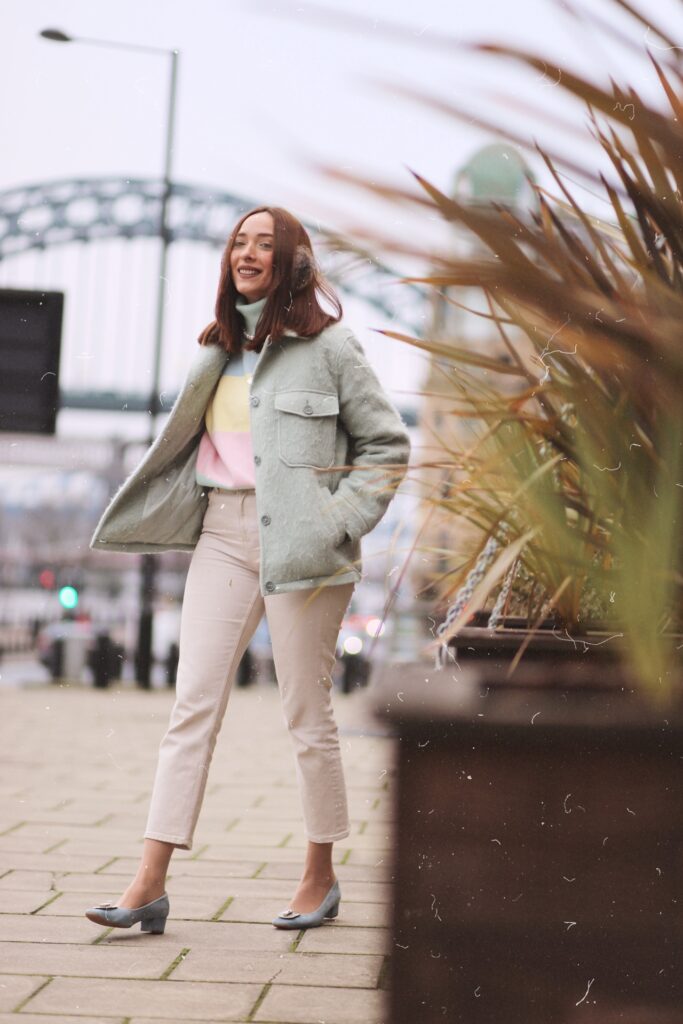 Hi my lovelies,
Happy Tuesday! It's been a little while since I've shared a new outfit post on the blog, a few months ago I placed an order on the Olivia Rubin website, because I have been obsessed with her jumper collection specially this one that has these pearl details that instantly elevates the look, making it look so girly and cute at the same time. The jumper is even better than I had hoped. I love finding cute finds like this and unique pieces, is not very affordable but I think the design and the quality of the garment is worth the price tag.
I'm wearing a size S for reference. Even though we are in April Spring weather hasn't arrive yet here up north, so I guess you will still see me wearing turtle neck jumpers all month until the weather decides to change, which I hope soon. In the Uk the lockdown has been ease and the stores, pubs and restaurants are reopen but I will be sensible and wait until everything calms down, as people are going wild queuing early in the morning and camping outside store just for them to be the first ones to get in.
Crazy times I would say, just remember to always use your mask and sanitise your hands after touching anything outside your household.
In another news I got a wedding this up coming Friday and can't wait to show you what I will be wearing.
Keep you posted!
Virgit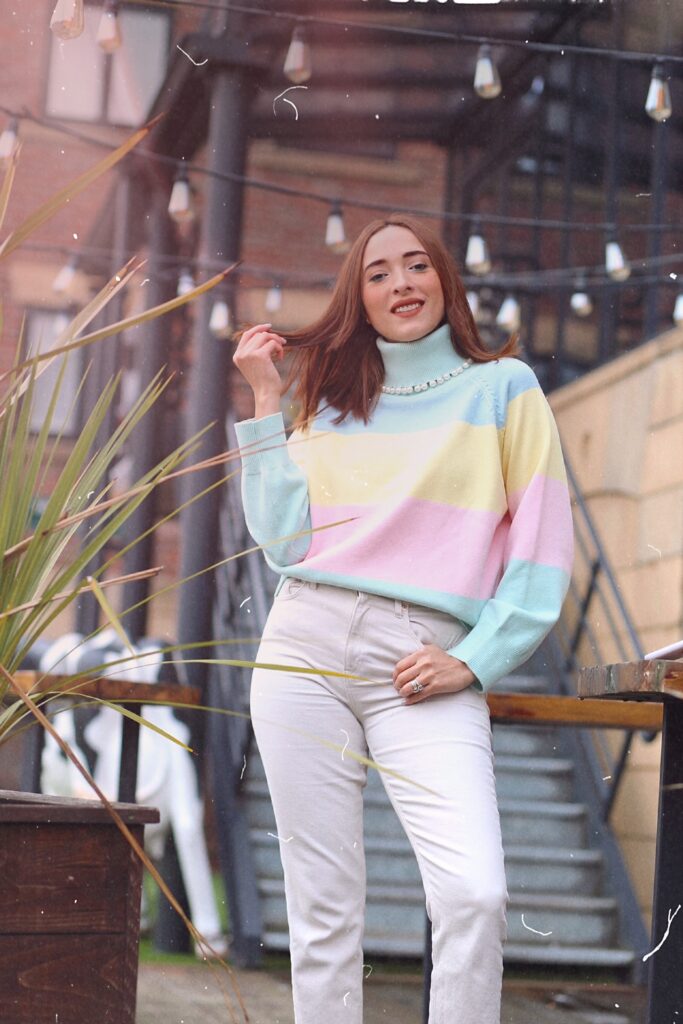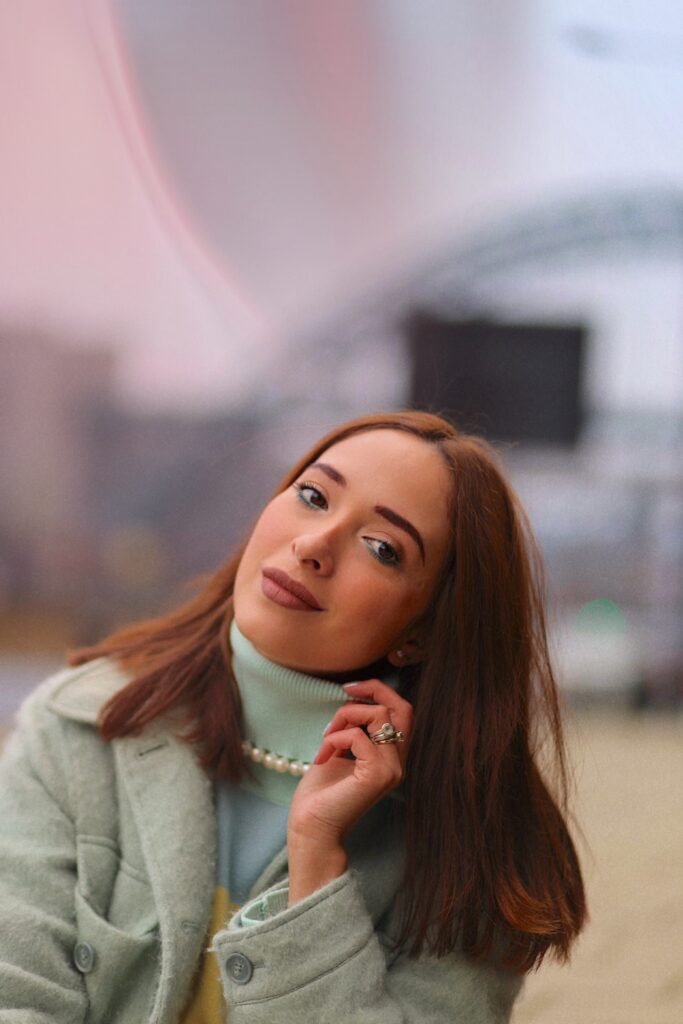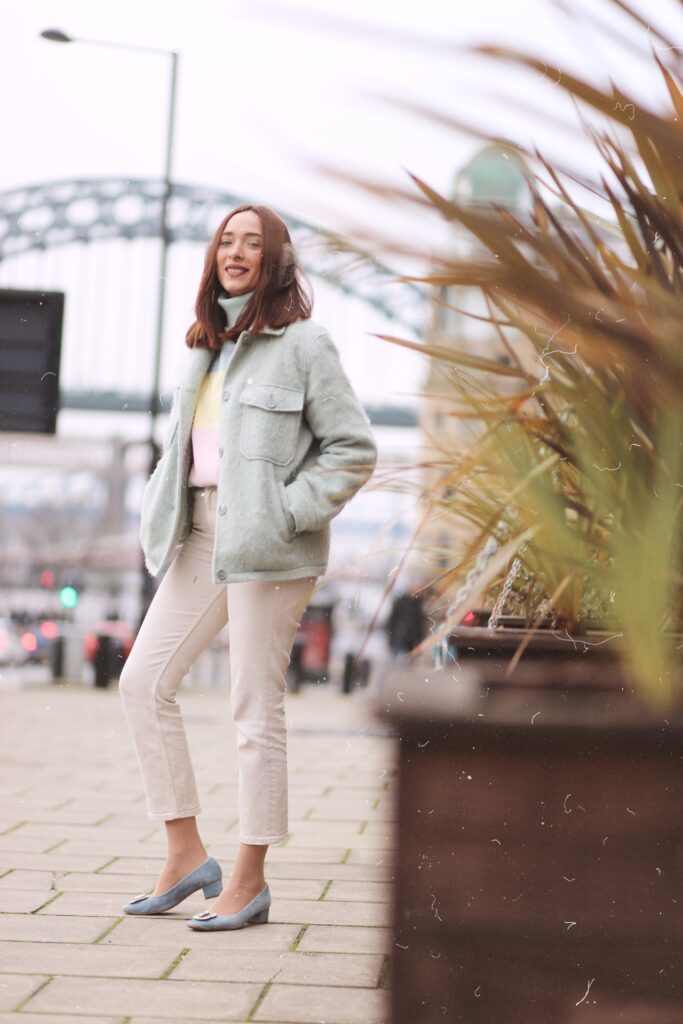 What I Was Wearing :
Turtle neck jumper: Olivia Rubin sold out but similar HERE and HERE
Sachet jacket: Topshop old but similar HERE
Jeans: H&M SOLD OUT but similar HERE
Shoes: French Sole similar ones HERE


Comments