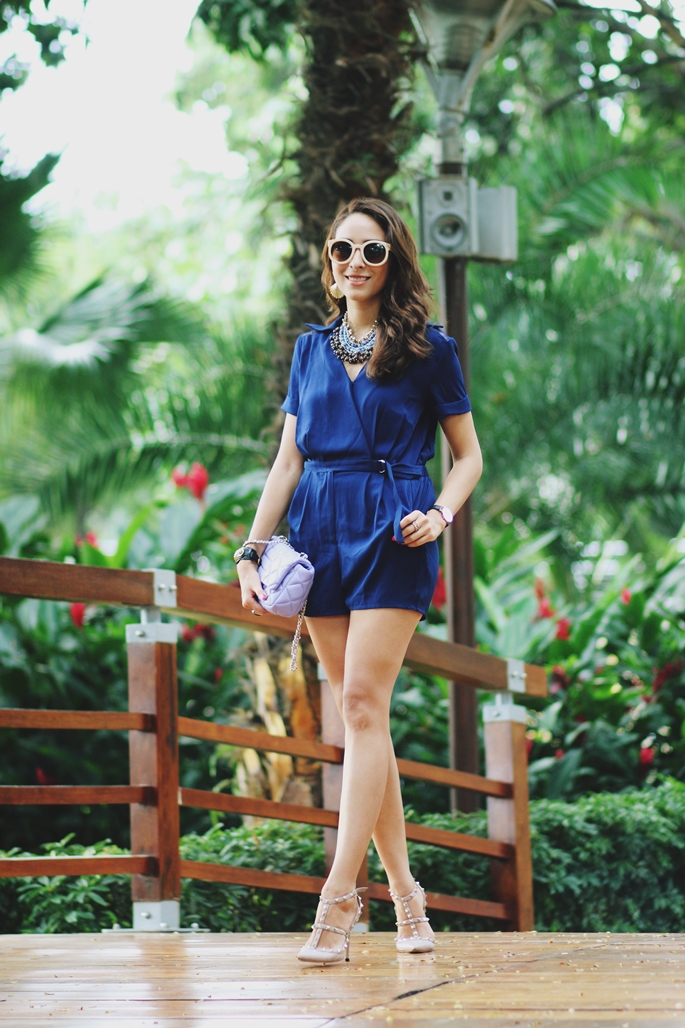 I have to confess , this playsuit is one of the perfect fitting ones I have ever had and is so minimalistic I don't know I think the older I get the different I dress up it is like that every year and always tell everybody that my style is very eclectic .
I love cute stuff so much but sometimes you want to feel elegant too, I went like this to a funeral here in Guayaquil city you know is very hot here I can't be all cover up and even I though I was dressing up normal even tho I try because people don't let you be yourself over here is not the same freedom I have in Europe but even tho that doesn't stop me wearing what I like , an old lady came up to me and told me this playsuit is for the beach and not the church I was like What Ever!!!! They were other people with an open décolleté and because I was showing some legs it wasn't good enough for the church for God sicks!!!
I'm more daring in Europe about wearing what I want as you know me I love to wear colours , but seen so much colours everywhere on the streets of Ecuador it makes me wearing just neutral colours.
Photography by www.nabilina.blogspot.com
Comments