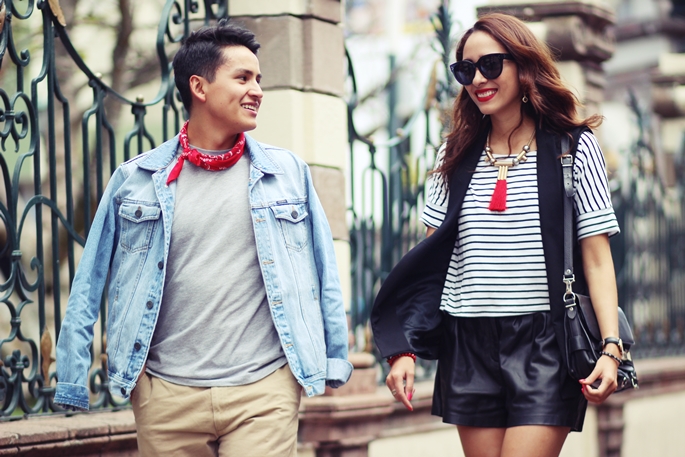 I seriously never had the opportunity to shoot together with an other blogger , when Jorge propose me to do this shoot I though it was a great idea to do it .
I met Jorge in Quito city at Ecuador Mercedes Fashion week since then we had a blogger click and he is so friendly and know so much about fashion that it even surprise me because he comes from a little town I can't compare his knowledge with other people I have met from big cities from Ecuador.
I had an amazing trip in Jorges home Town ( Patate) memories that I will always keep in my mind and heart , I have to say this is the most wonderful thing about been a blogger you get to meet people around the globe with the same passion for fashion and that is something I'm so grateful for and blest.
Can't wait to meet other bloggers in the UK !! and if you guys love meeting up don't forget to drop me an email at preppyfashionist@hotmail.com.
Please Visit Jorges blog , you won't be disappointed visiting his site at www.goldenshapes.net/
Love,
Virgit
Shop Jorges Look:
Comments