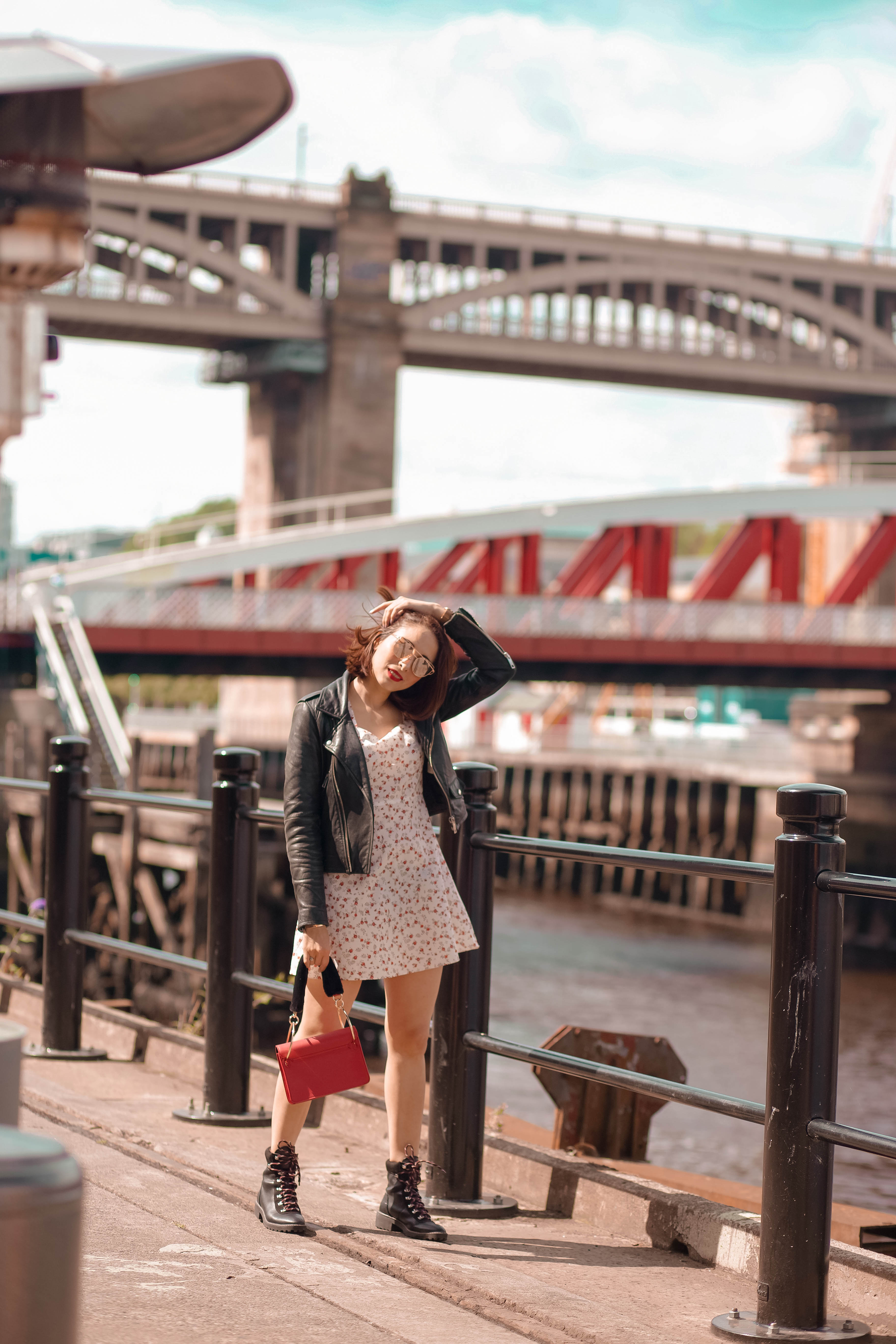 Happy Tuesday, my lovelies! I wore this outfit in September  and totally forgot to share. I'm usually not one to wear a cute mini dress and boots as they always seem to look too teenager looking on me haha  – but I'm really loving this combo didn't had my Dr Martens at the time wish I had them back in September  I could have wore this look with them,  I order a dress from Shein a size M but it was to big I will size down one size next time so that they fit a little tighter,  I normally when ordering from China I always use to order a size up as the sizes use to be too small for me, but now Shein is doing their clothing in a more European size. I LOVE this dress with a leather jacket –  HIGHLY recommend if you would like to look edgy and girly at the same time ;D.
I'm starting my day out in the best possible way today – with exercising ! and listening to podcast to receive good energy and learn so much from entrepreneurs , if you would like to listen to the podcast I listen to,  you should definitely listen to ON PURPOSE WITH JAY SHETTY I love listen to him when getting ready, It really does help me relax .
Use  code Q4preppy15 to get 15% on any purchase on Shein garments.
Love,
Virgit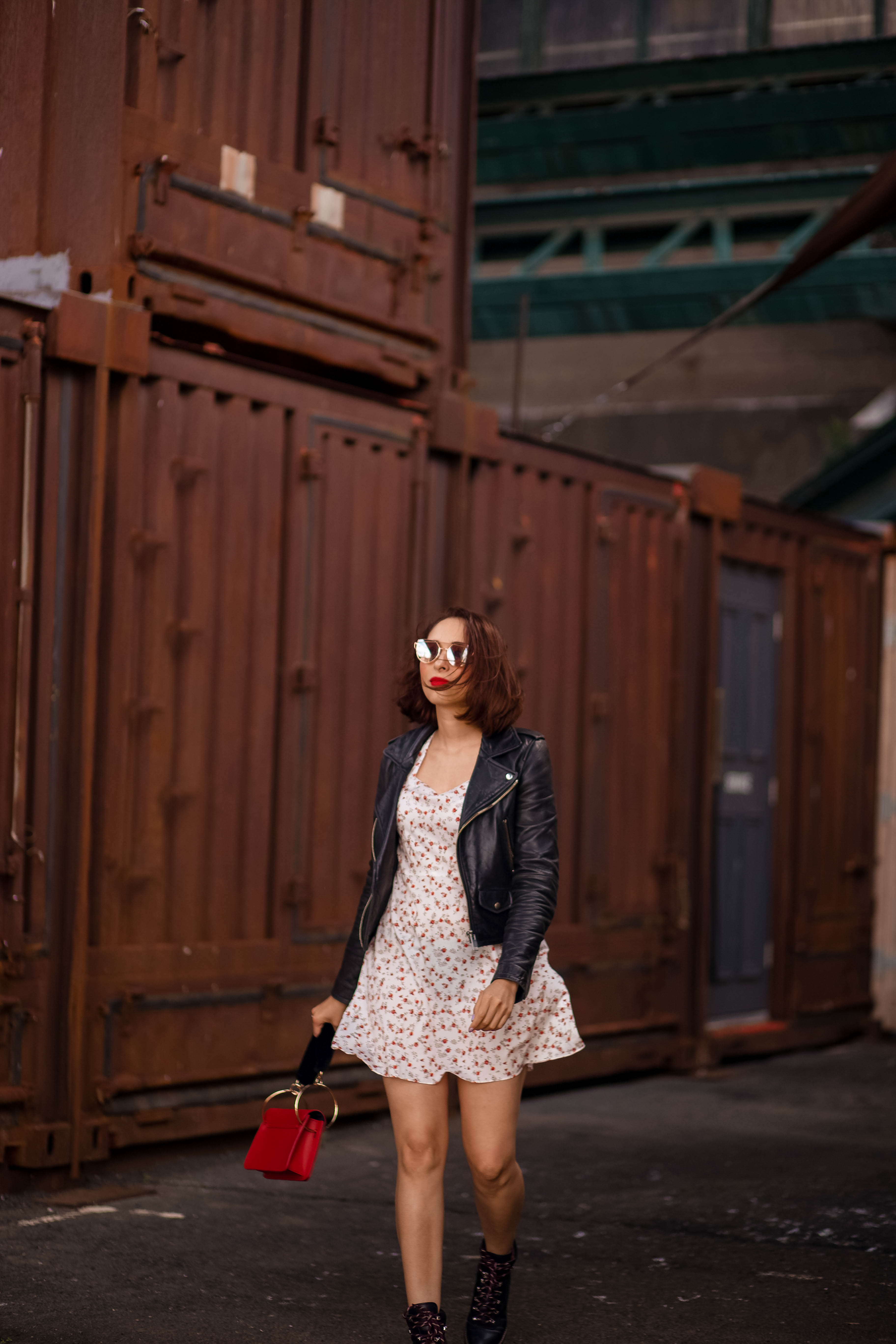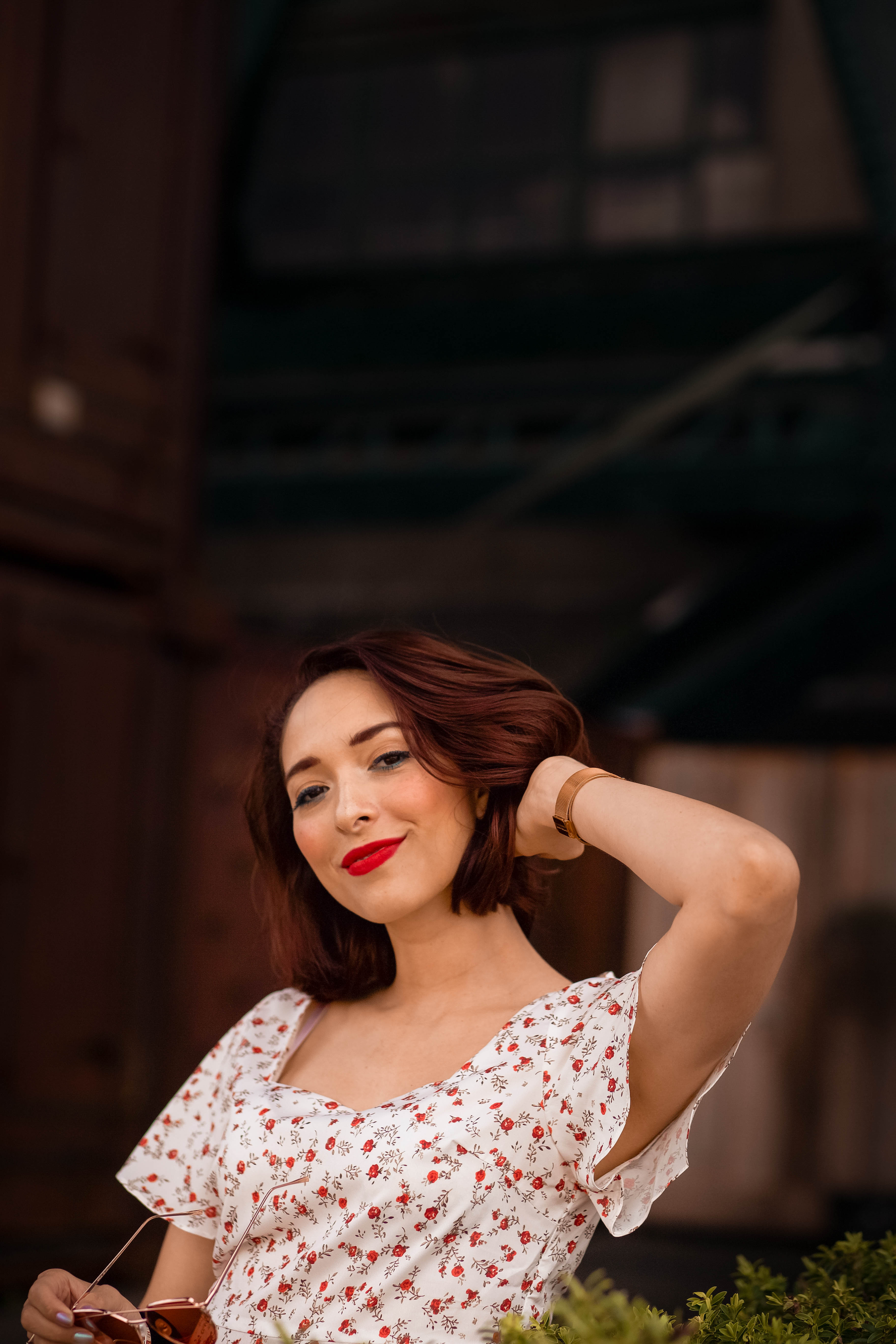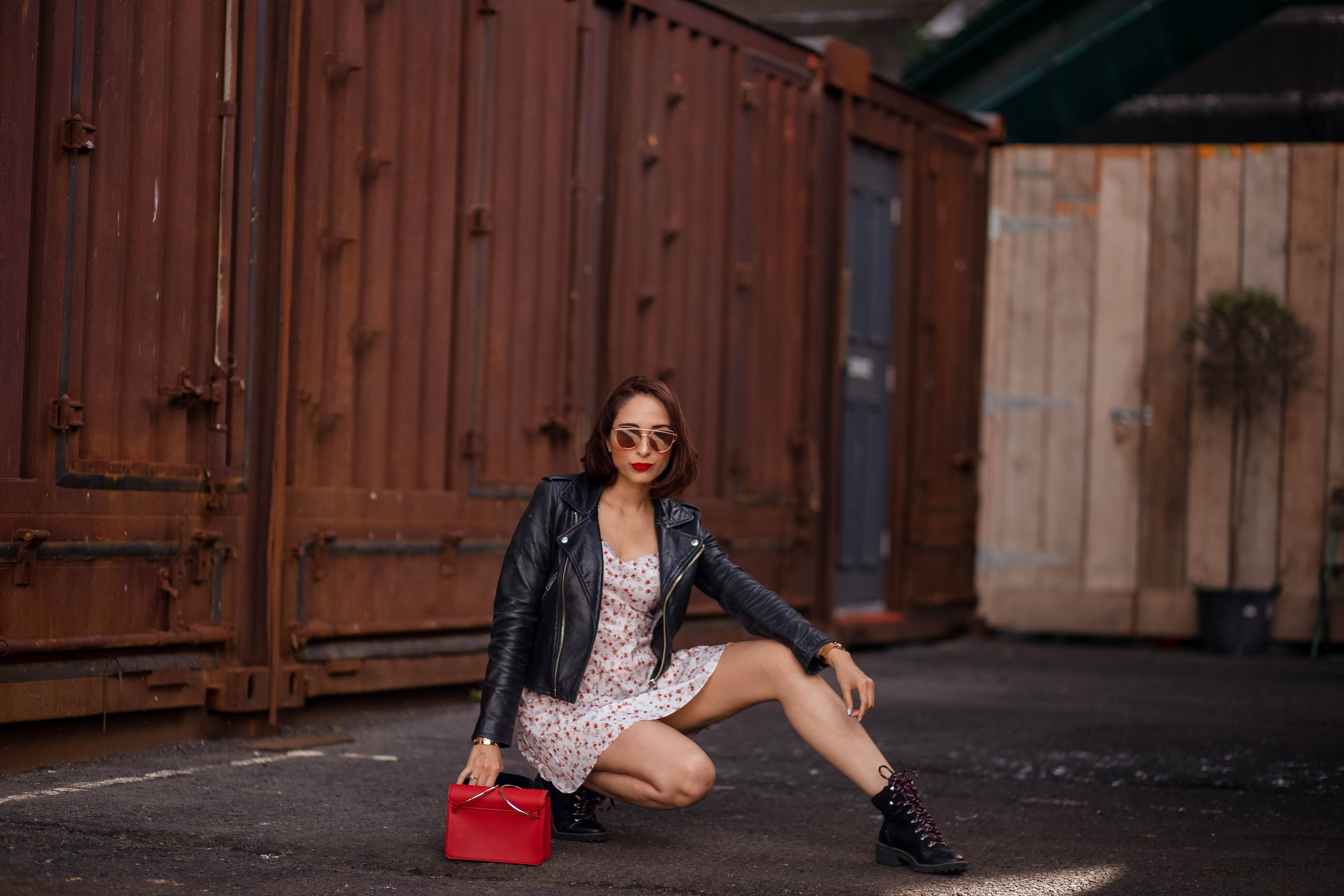 What I Was wearing:
Leather jacket: Mango old but similar HERE
Dress: Shein get 15% off  on any purchase with code Q4preppy15
Boots: H&M old but similar HERE
Sunglasses: Primark


Comments