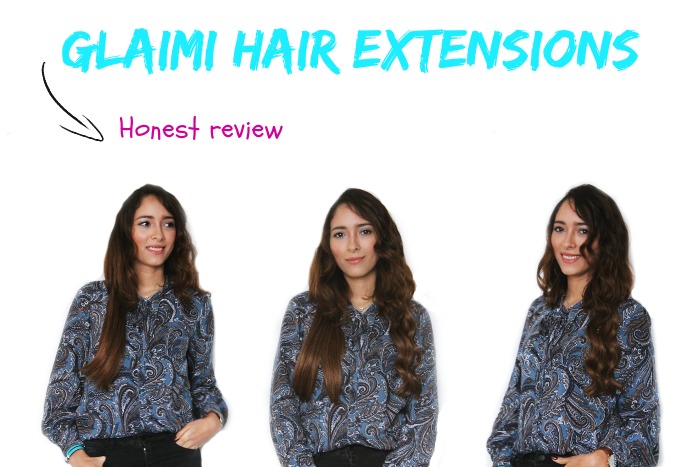 It is time for a new review on the blog  this time it is about hair extensions , I have had hair extensions in the past, but actually I have never made a video about how to apply them or anything so thought this would be a great idea to talk about it on the blog .
If you are still looking for the ideal Christmas present then hair extensions might be the one you are looking for to give maximum volume into your hair is perfect for your mum, sister or best friend.
I have had hair extensions in the past but with clips, these Glaimi hair extensions comes with an adjustable wire, for the most comfortable and secure fit , I thought they might fall down if I brush the hair but I can even shake my head without worrying they might fall out.
I love the way the hair extensions give you maximum volume on the back of your hair the minus point is its only for the back of your head on the front you don't get any extra.
I made a video please feel free to check it out down below, I tried a hair style and curled my hair to try to blend it in with the rest of my hair, on the first picture you see the differences between straight hair and curly hair.
The hair extensions are real human hair, hope you guys like my review do you think they look good on me or not? let me know in the comments below, I think they look better curling but still you see the short hair at the front.
Happy Saturday!
Love,
Virgit
Comments