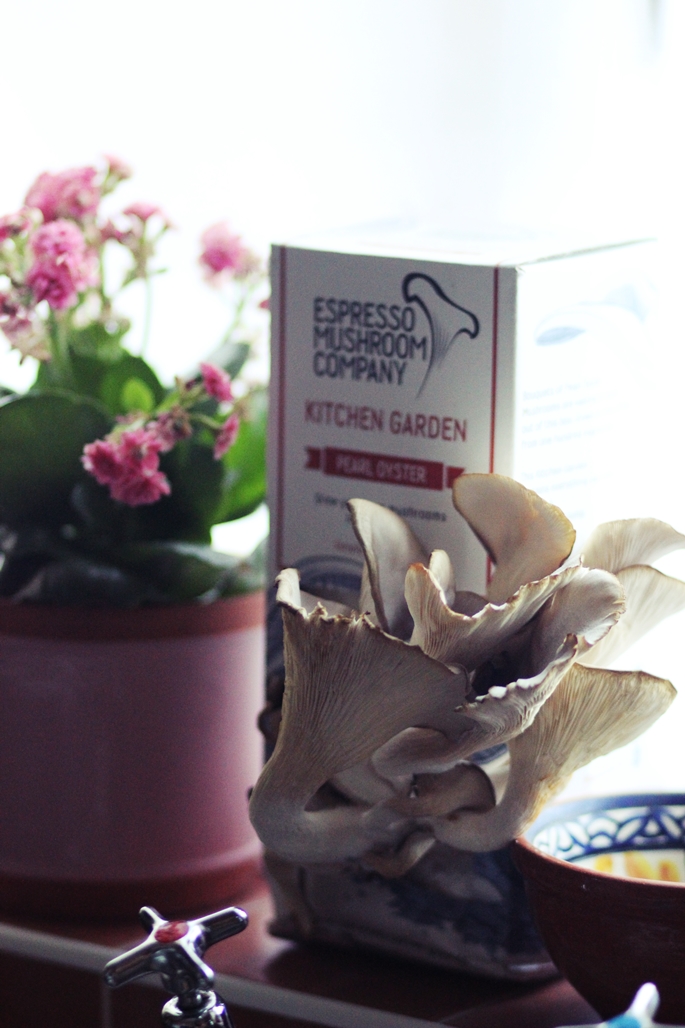 I wanted to shared this post for a while now, every time I'm so behind with my post and wish I could post them all in one day but other wise you will get bored.
Today is time to talk about something else then just fashion, I wanted to shared my Mushrooms recipe and it is Sunday so why not sharing this delicious and easy recipe with you guys.
I always use to buy my mushrooms from the supermarket but what about growing up you own mushrooms at home without getting your hands dirty , putting it in the garden, I found out the espresso mushroom company you grow your own mushrooms in two weeks I think they are very creative with the process on how to grow up your own mushrooms I was so happy like a kid when my mushrooms started growing some of you who follow me on snapchat  saw the process.
Simple steps: Open up – Water – Grow – Harvest!  is the saying of the espresso mushroom company , I have never had a garden in my life and the idea to just growing up my own in my kitchen made me so happy and the good part is that they taste much better then the ones I buy at the supermarket ;D I think this is a great gift for food lover or for people who love to cook and you don't know what to give this christmas this would be a great option.
If you are lucky the mushrooms will grow up up to 2 times more ;D
My review , is easy to grow them and you will enjoy the process ,so I will recommended to you guys ;D the only thing about them is that before making them grow you have to put the package into water for 12 hours and because it float is hard to keep it into the water .
Enjoy the recipe , and if you try it don't forget to shared with me on Instagram, facebook or snapchat.
Happy Sunday!
Love,
Virgit
Pearl Oyster Mushrooms Recipe:
Koriander
1 bouquet of Pearl Oyster Mushrooms /much better then just normal mushrooms
Butter 1 knob
Cheese / optional
Salt
Pepper
Oregano
Italian spices
Fried everything together in a fried pan for 3 minutes , but leave the koriander and the cheese for the end when the Pearl Oyster mushrooms are golden fried add the koriander in it and fried them 1 minute more.
when done served in a plate and add the cheese if you want and it is done so easy peacy and so delicious you won't regret doing it.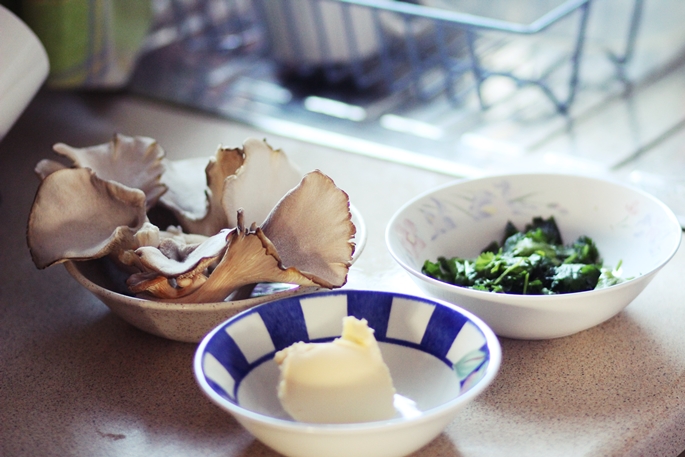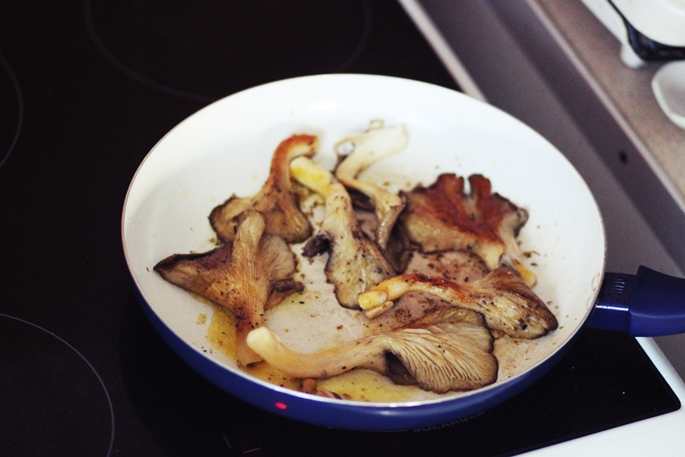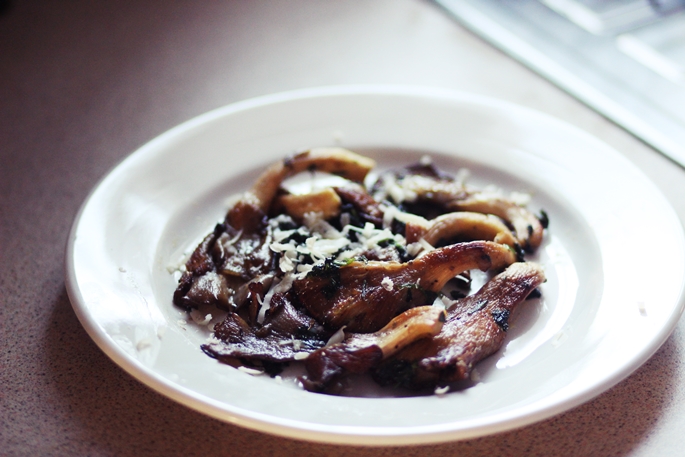 Comments