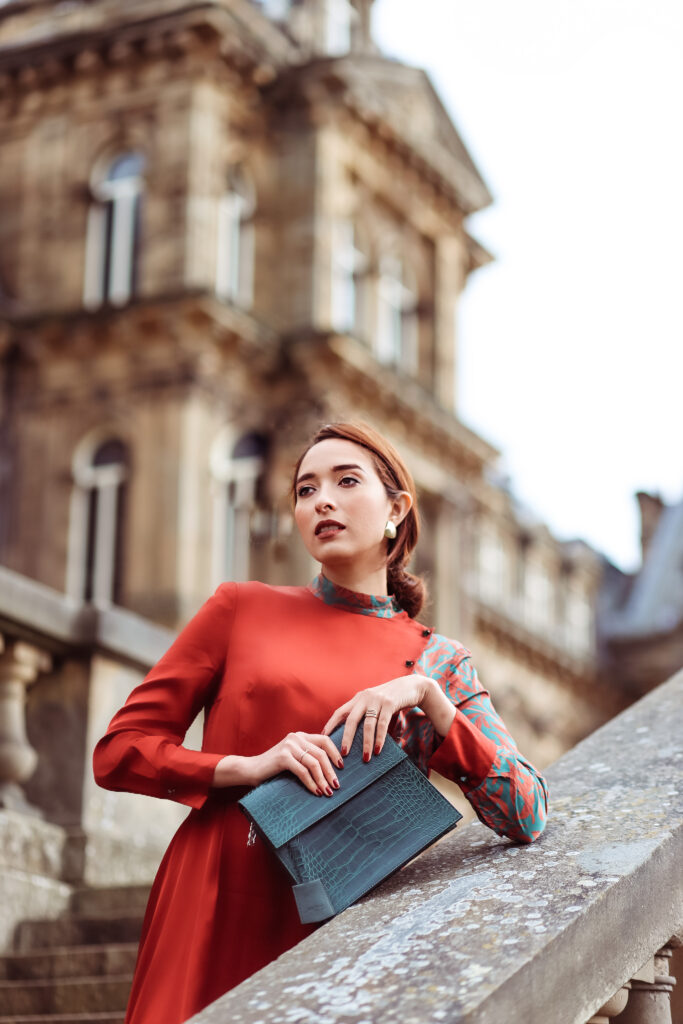 Hi my lovelies,
Happy Sunday! I hope y'all are having a good one and getting excited for today's match 🙂 England against Italy.
Guest wedding season is back, I was one of the first ones to attend a wedding back in April after the restrictions were lifted here in England and you were only allowed to have 10 guest at the court house. How crazy is that, I found it hard to even book an appointment to the hairdresser as the week my friend got married everyone was booking appointments and it was hard to find one available.
So I had to improvised with my hair, lucky for the makeup I found someone who could do it very last minute for me. I wore hair extensions and made a nice ponytail and wore green eyeshadow for the look, despite me wearing my hair and makeup differently in this shoot, even for the married couple was hard to even book a table at a restaurant because you could only eat outside and we couldn't eat inside a restaurant or house so they held the party in their garden after all.
Lets talk about this amazing dress by ANNA ETTER I discovered this brand last year, when I was looking for classy, elegant and sophisticated dresses. I didn't wanted to buy fast fashion but I wanted to buy something from a independent designer. Because there is nothing worse then going to a wedding and you find somebody else wearing the same dress.
The dress as a strip of botanical leaves patterns in one side and dark burnt orange on the other, I went for a full-length arm sleeves because the weather in the UK is always unpredictable and is mostly cold then warm. The fabric is made with 50% premium satin viscose and 50% rayon. The ruffled bottom adds an elegant touch of style while the side buttons can be left open at the bottom to expose your leg when the time is right!
I loved this dress because is sexy and sophisticated at the same time and got lovely comments about this dress when I wore it for the wedding, do you ladies love independent designers or do you prefer fast fashion?
The best of all is that ANNA ETTER designs are crafted in Europe so not mass produce like other designs in Asia. The dress is now on SALE so check their website at ANNA ETTER.
Love,
Virgit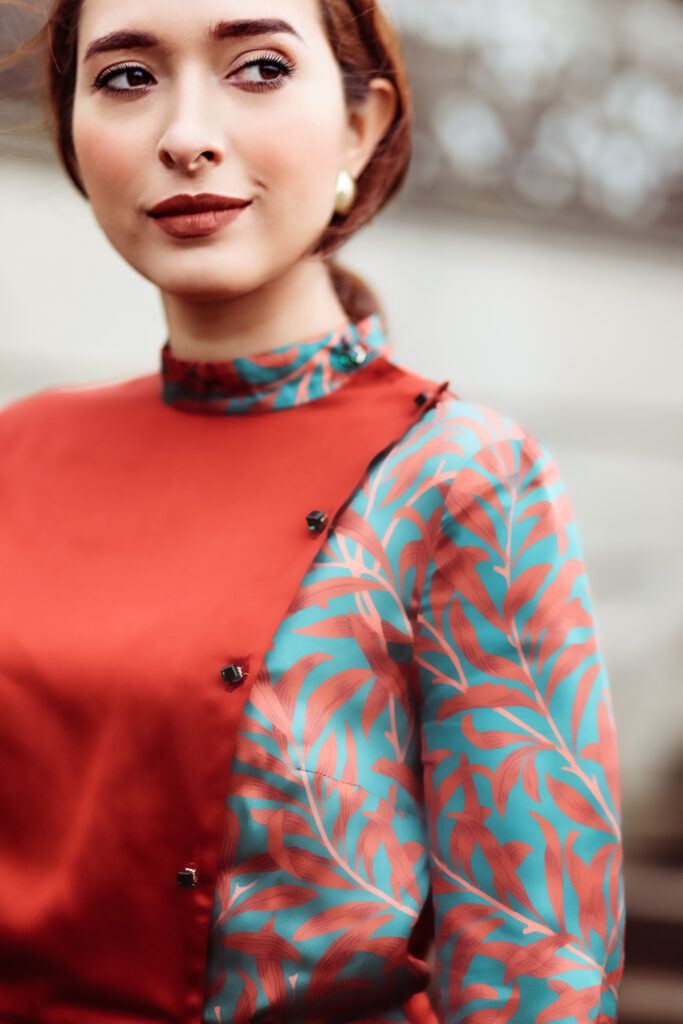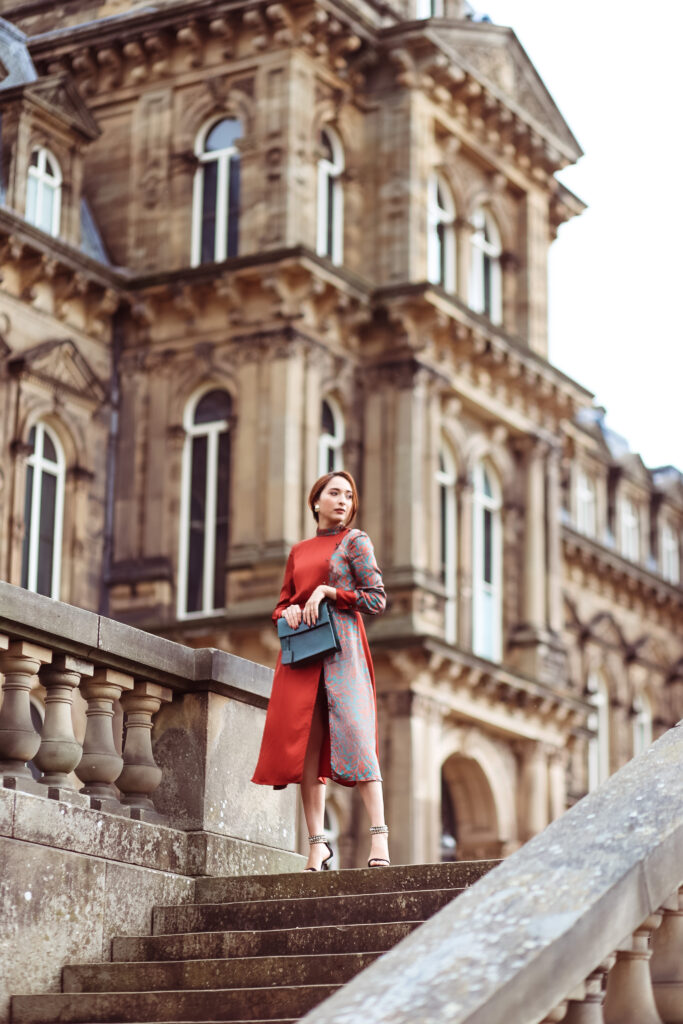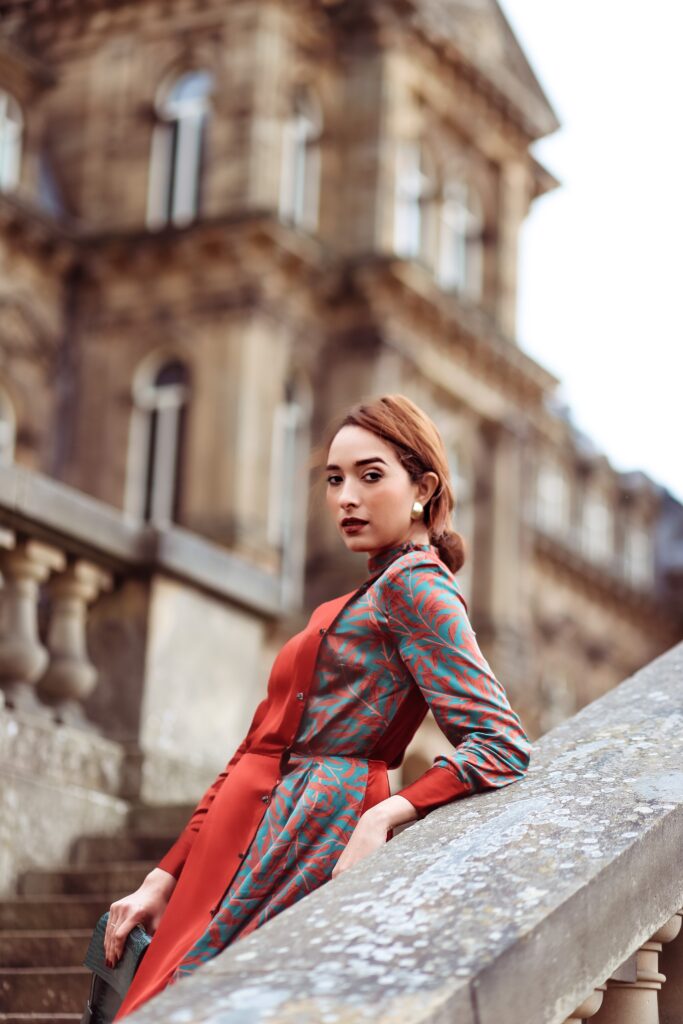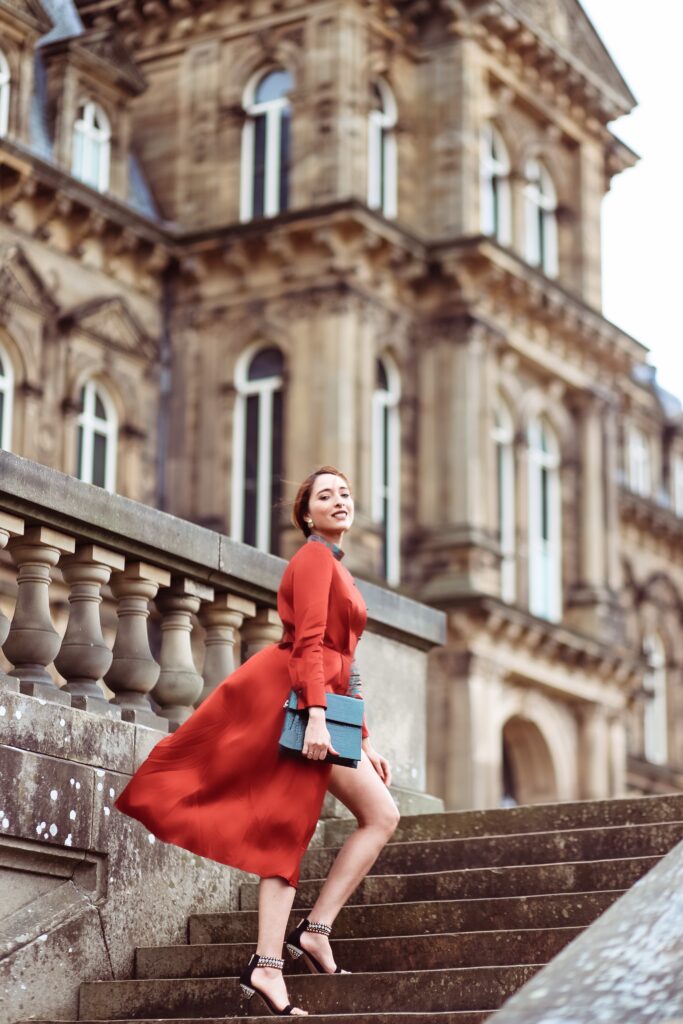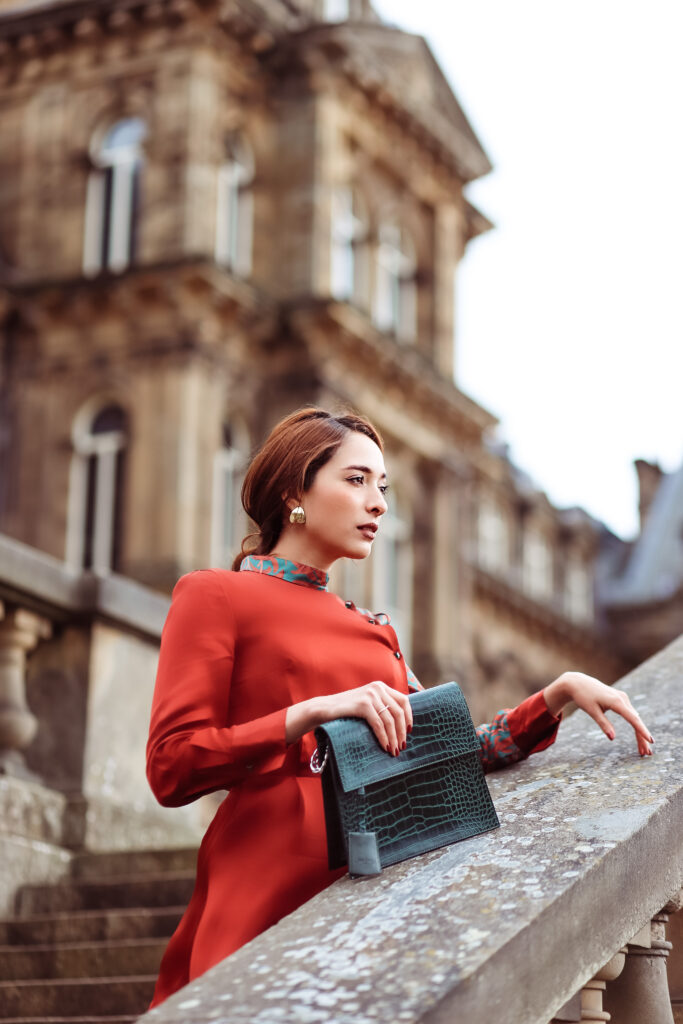 What I was wearing:
Dress: Anna Etter
Bag: Anne Dorcay
Heels: Kurt Geiger old but similar HERE and HERE


Comments