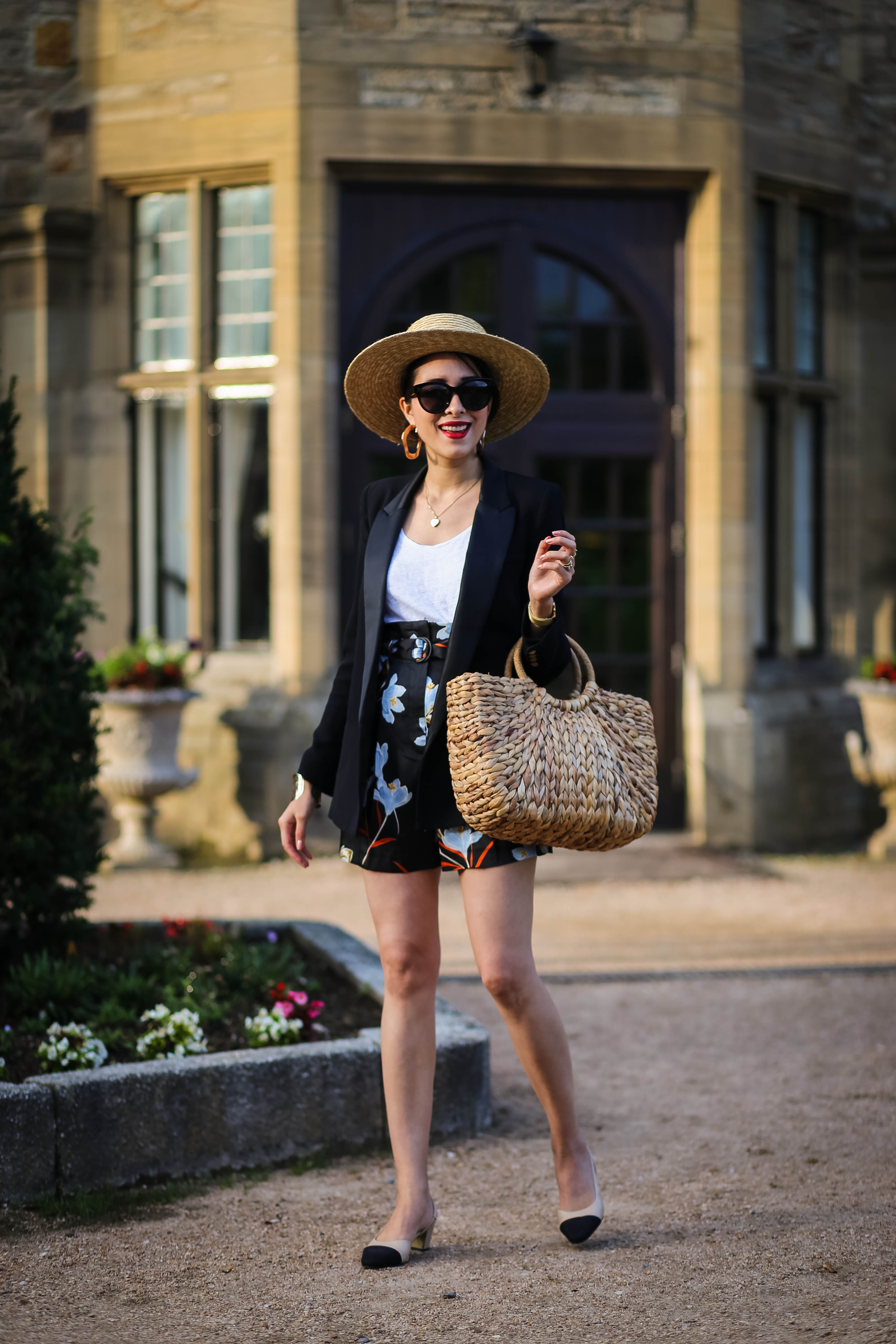 Happy Saturday, my lovelies!
Putting this post together was a good reminder to me that there are so many goodies still on sale, if you haven't gotten a chance to shop it yet. I was feeling a little bit like all of the good stuff was gone, and all the time I wanted to get something is always sold out, I don't know somehow I have a good eye on the good trendy and classy stuff that everyone wants to have in their closet, everything I'm wearing here is still in stock! only the high waisted shorts are sold out but I linked similar shorts. This blazer is available in a few sizes, and you better believe it is an all-time favorite of mine! I have it for years but Mango every time make a similar one every year.  When I first saw this shorts  on the website, I thought it looks boring…the pictures online just don't do it justice! 😊
Somehow I prefer shopping in person better, because you can try things and you will know that the colours what you see are the same, as online sometimes the colour changed when you see them in person. These shoes I love them I have wore them a lot and it always remind me to the Chanel ones, that I'm dying to have one day, I highly recommend them I saw a similar pair at Zara the other day.
Enjoy your weekend!
Virgit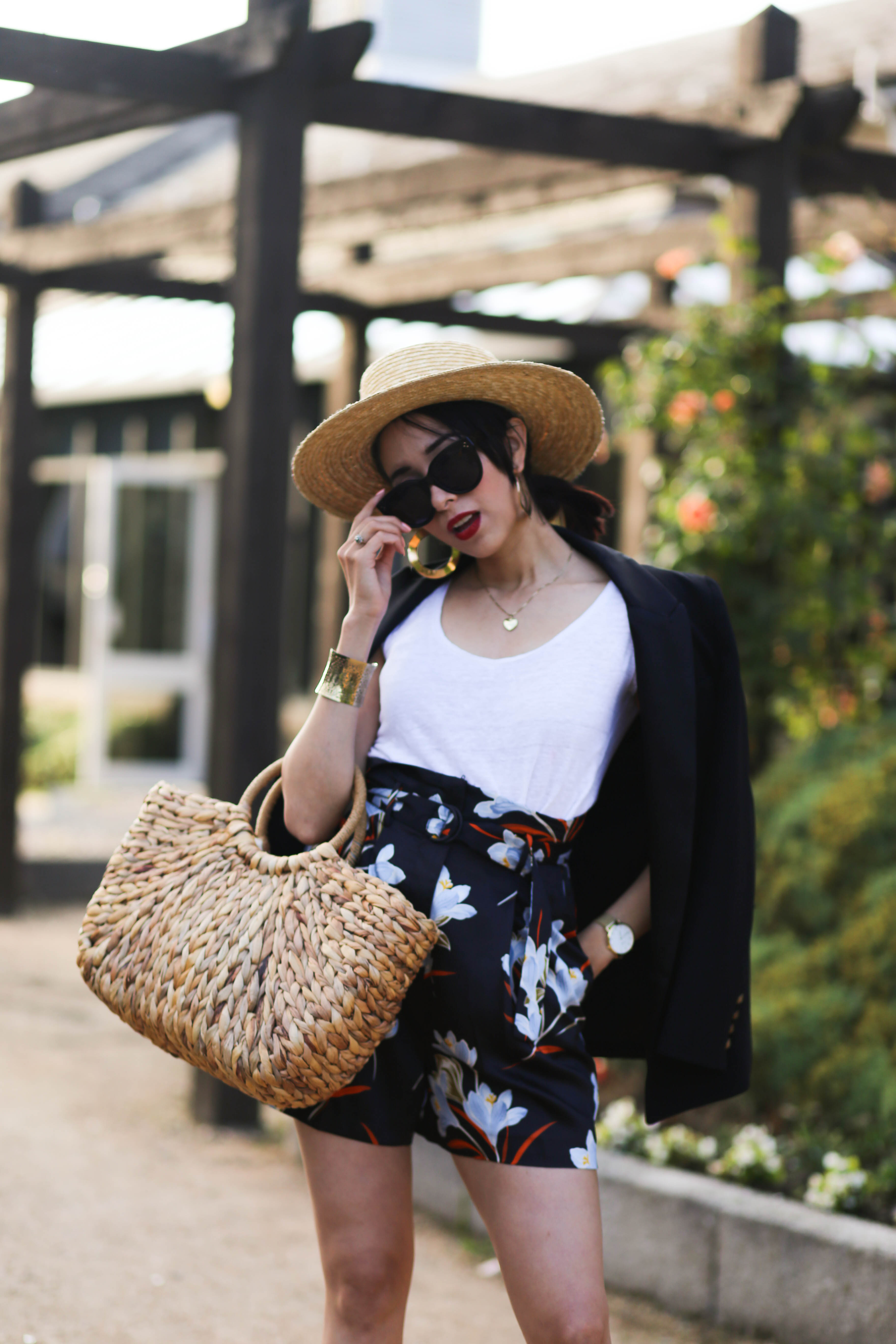 What I Was Wearing:
Hat: Topshop similar HERE
Blazer: Mango similar HERE and HERE
Shorts: Mango SOLD OUT similar HERE and HERE
Shoes: Choies
Straw bag: Topshop 
Sunglasses: Celine
Watch: Cluse


Comments