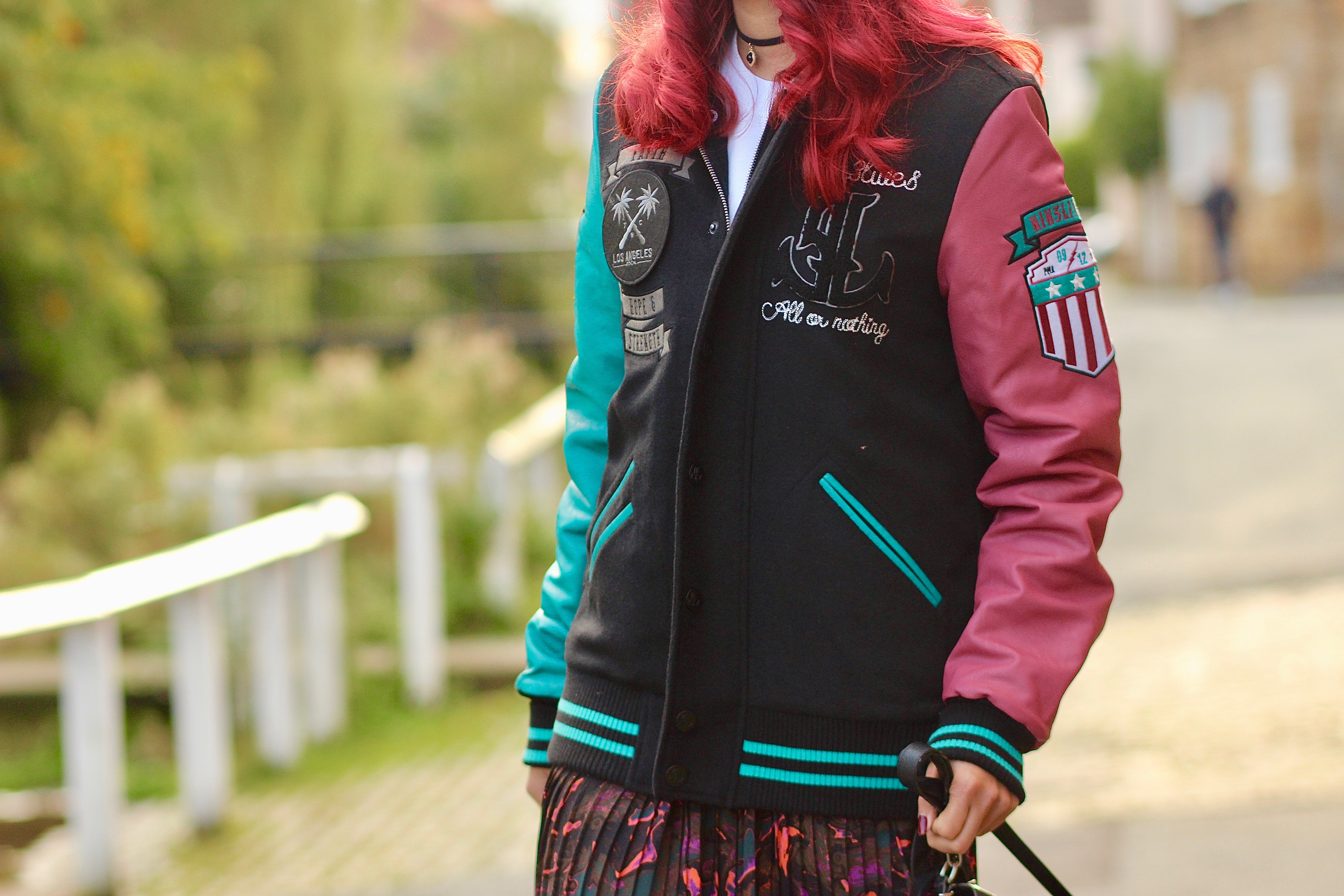 I have been looking for a cool sport-luxe  bomber jacket for ages and I'm so glad I came across to this one — This trend has been for a long time already, where would that trend be without a bomber or two? I already had other bomber jackets for the Summer this one has two leather sleeves from two different colours keeps me warm through the cold winter weather with one jacket only.  I love the happy colours this jacket have ;D.
The thing we hadn't considered before was just how versatile this little piece can be. Not only can we now see how many ways such an item can be restyled to suit your wardrobe's personality,  each and every girl can find a bomber to suit—and then shape it into a unique look I style it this time with a midi skirt as I would normally wear it with jeans but to style it in a different way with a midi skirt is a change as you might choose a mini skirt I would recommend a midi skirt for autumn is just ideal for the weather.
Do you own a winter bomber jacket too in your closet?
Love,
Virgit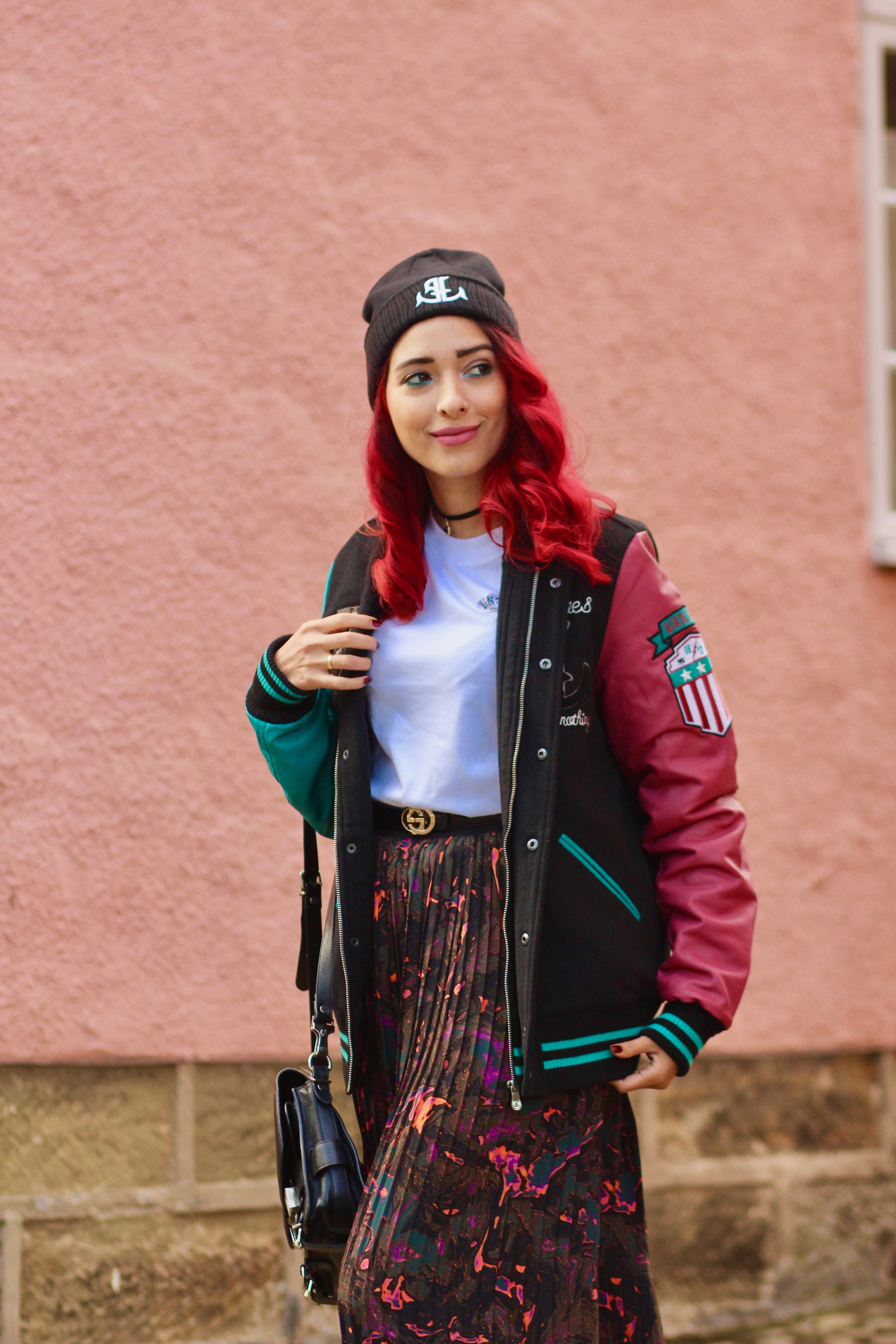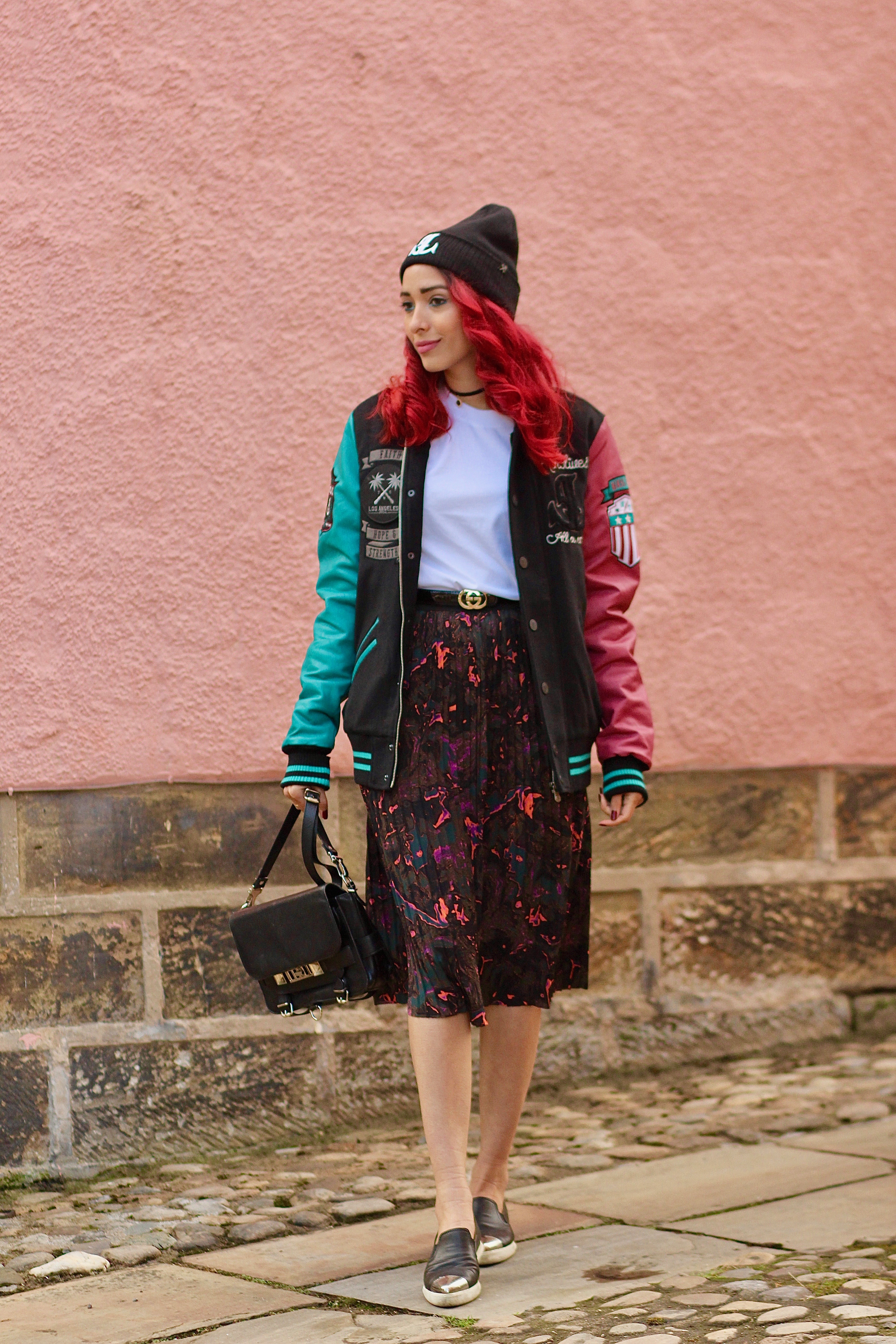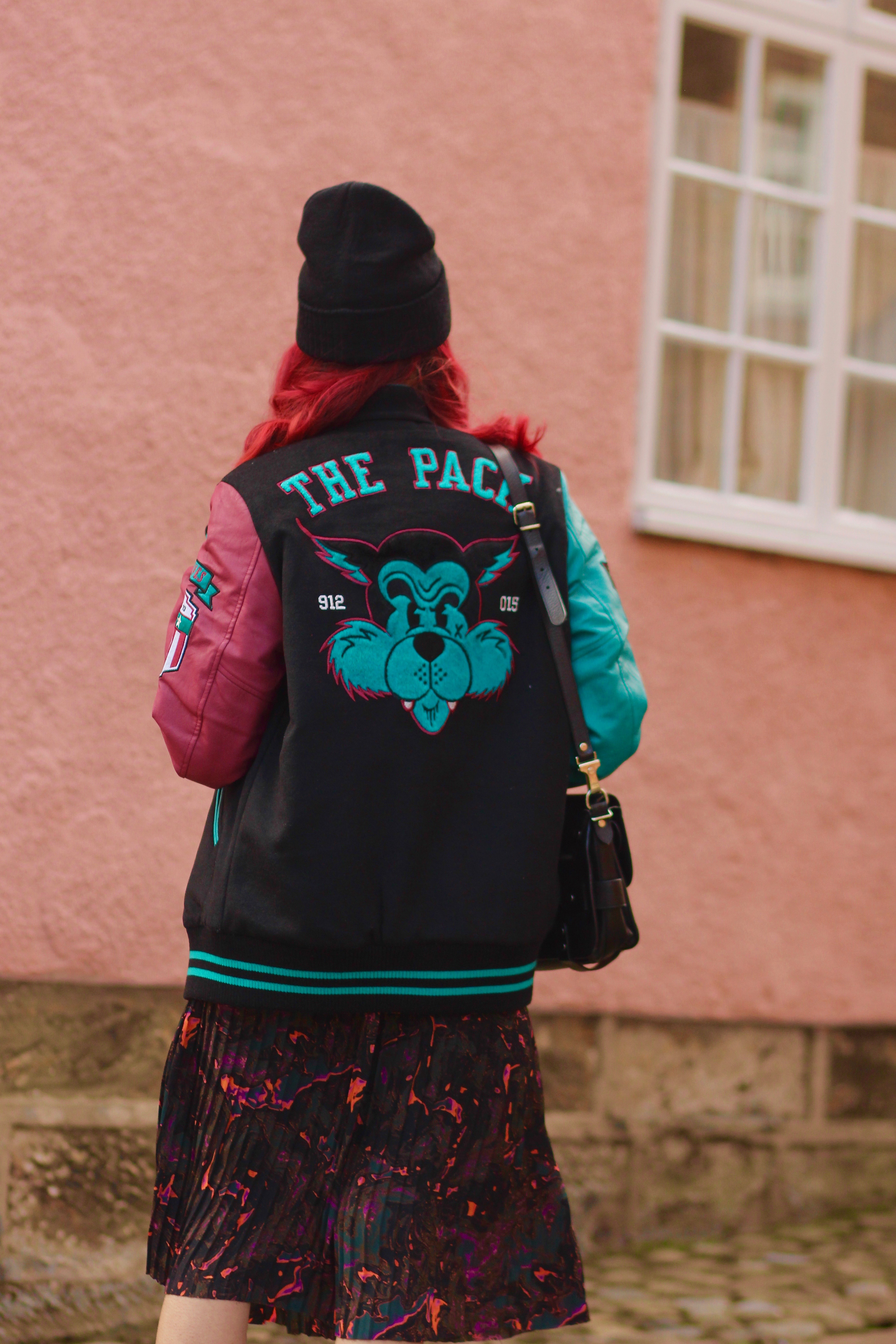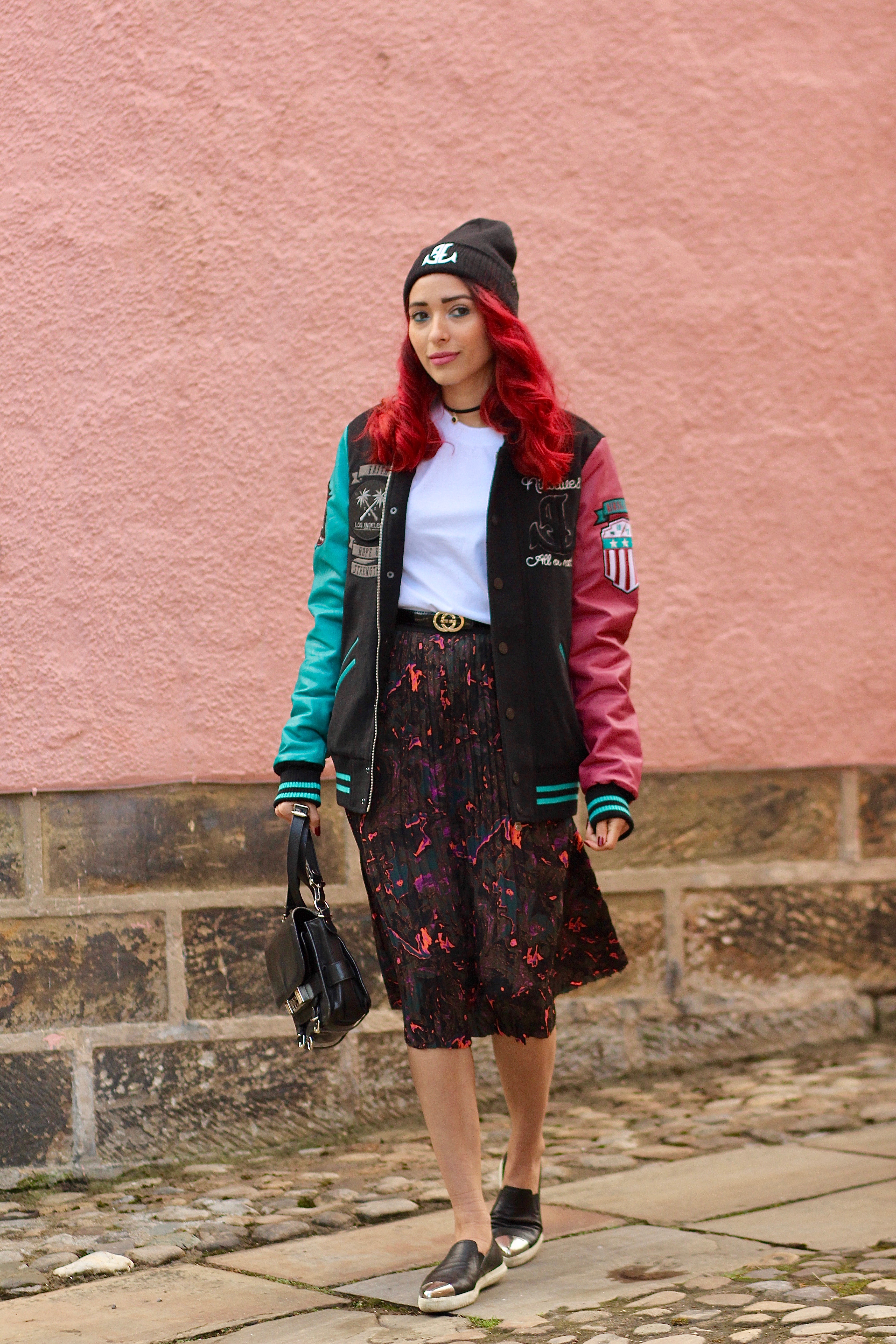 What I Was Wearing:
Beanie: NineLivesLondon
T-shirt: NineLivesLondon
Bomber jacket: NineLivesLondon
Chocker: H&M similar HERE
belt: Gucci
Midi skirt: Monki similar HERE
Shoes: Miu Miu


Comments