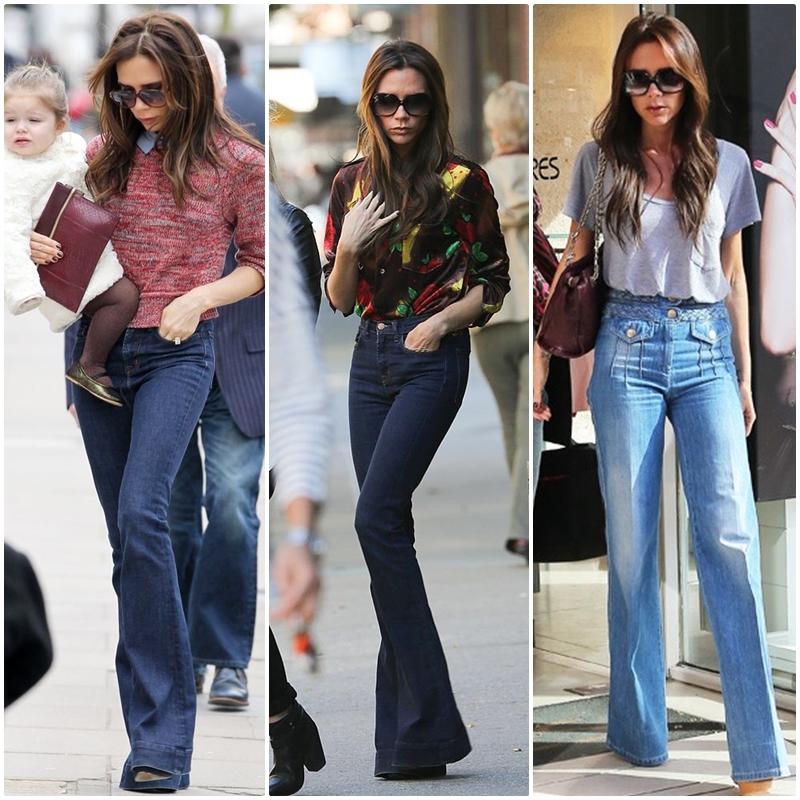 A new hot trend is in town girls and that is the flares jeans , I use to wear them myself a way back when I use to be in high school good memories tho I'm so into skinny jeans that I'm seriously not ready yet to get rid of them  because I love them so much.
I have a few inspirations here on how to wear them,
A dark wash makes more of an evening look, team with a bold top and stacked but elegant heels, like the way Victoria Beckham rocks them.
Faded washes are good for a casual style, add a floaty white top for the perfect festival look, like Sofia Vergara and Dree Hemingway do
Wear with a pretty print top and heels the flared hems will make you appear taller than you are.
Pair your flares with a boho top or denim shirt and western boots , a practical yet chic off- duty look.
if your hems drag on the ground, cut an inch or two off the bottoms and leave the rough edges.
Stacked heels, platforms or wedges makes your legs appear longer, as flares are a '70s style footwear, such a clogs.
Flats don't look great with flared hems; canvas plimsoll styles are an exception.
Are you into the flared trend yet ?
I think I will be looking in my basement for my old flared jeans hope to find them that's why is always good to keep stuff ;D.
Have a lovely Sunday!
Love,
Virgit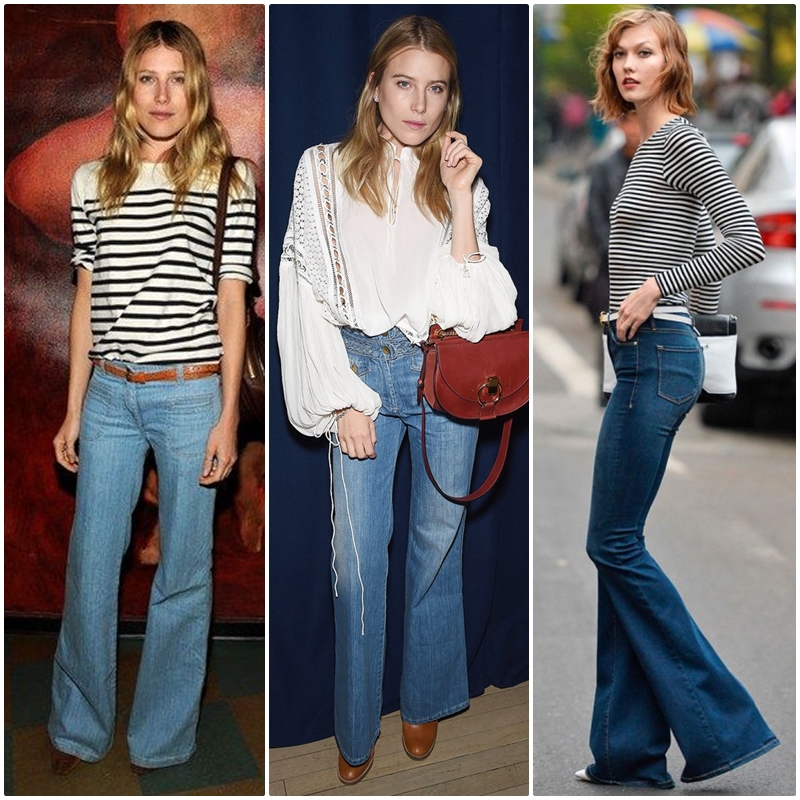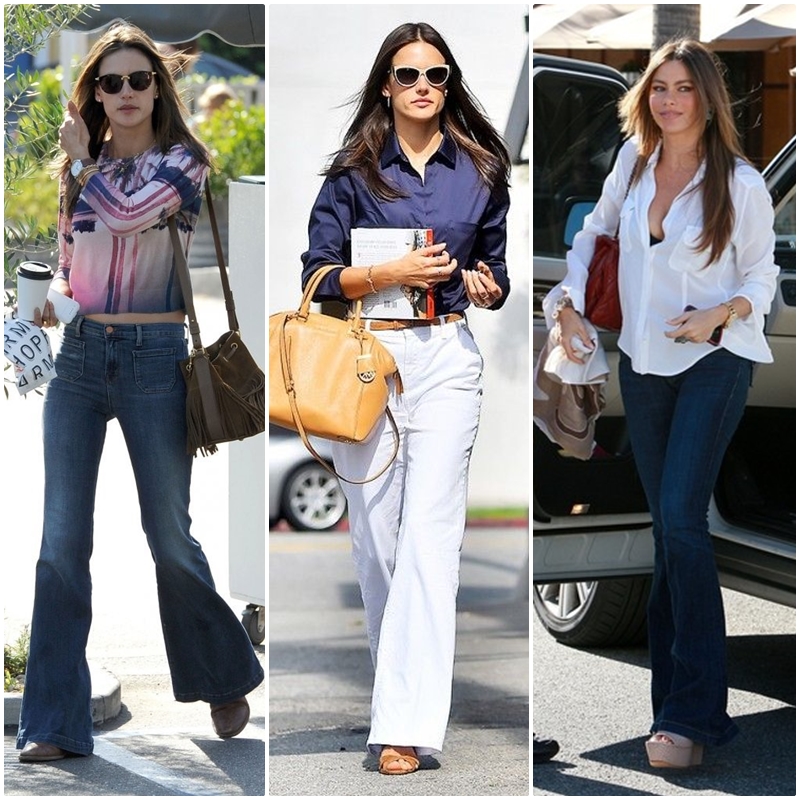 Comments