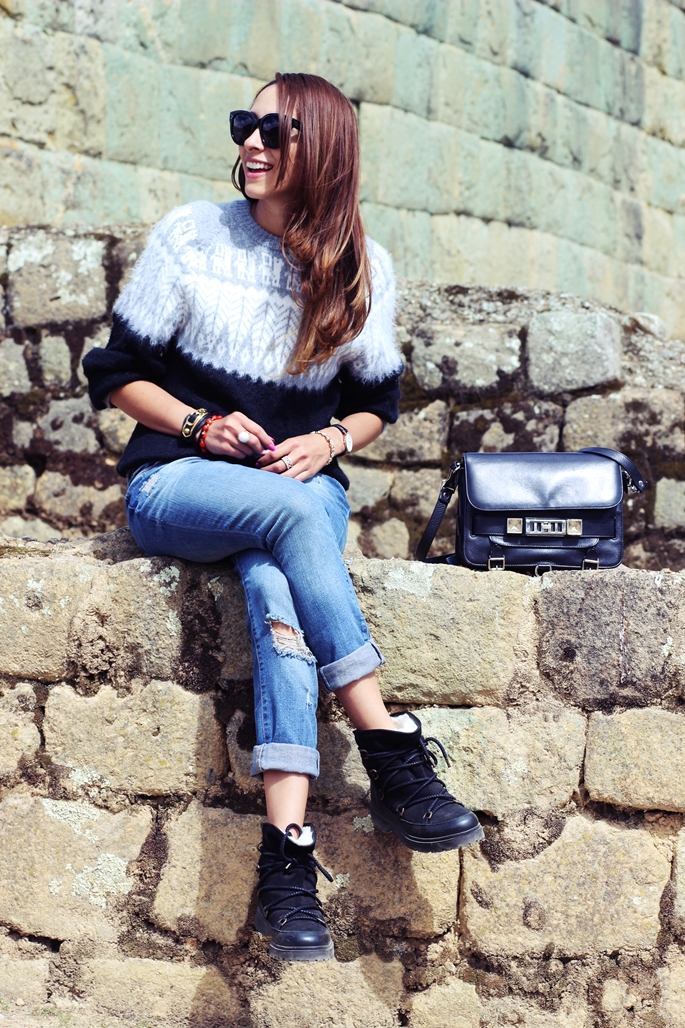 Hello sweeties,
I have been gone for a while because I have been traveling again this time to beautiful Quito but will talk about that later.
Who would have thought that I would be wearing  flat shoes eh well when I'm traveling I have to be the most relax as possible, most of the people think that in Ecuador is not cold at all that is the best about my country from hot sunny weather from 33 degrees it can be 5 or 8 at night in the sierra where all the mountains and the volcano's are but where I enjoy the weather the most have to be Cuenca is like been in Fall in Holland and at night is nice and cold so I made use of my cool new cha Ibiza boots.
I felt in love with my new alpaca sweater where you can find it at my shop they are one size plus, I recently found out that the alpaca is much better than cashmere , and trust me is so warm I hardly wore a jacket while I was at the Ingapirca ruins.
Love,
Virgit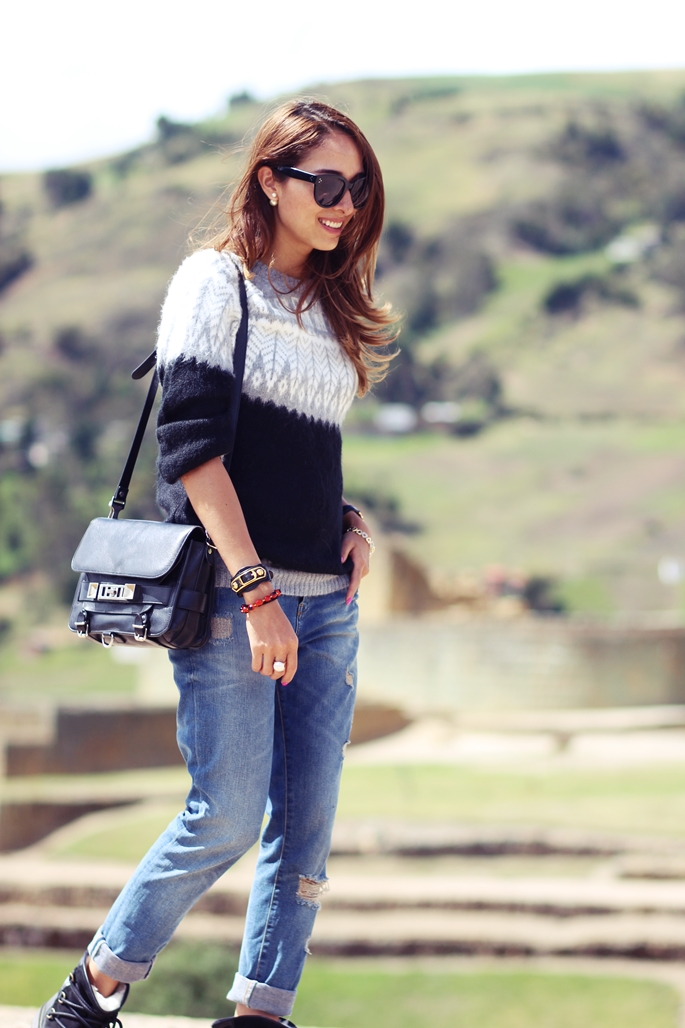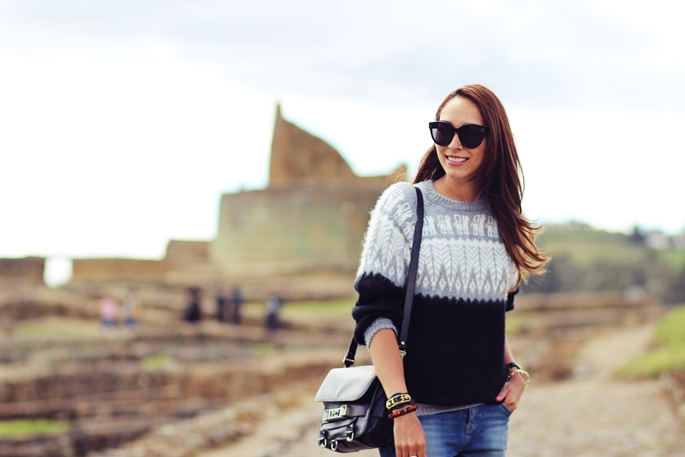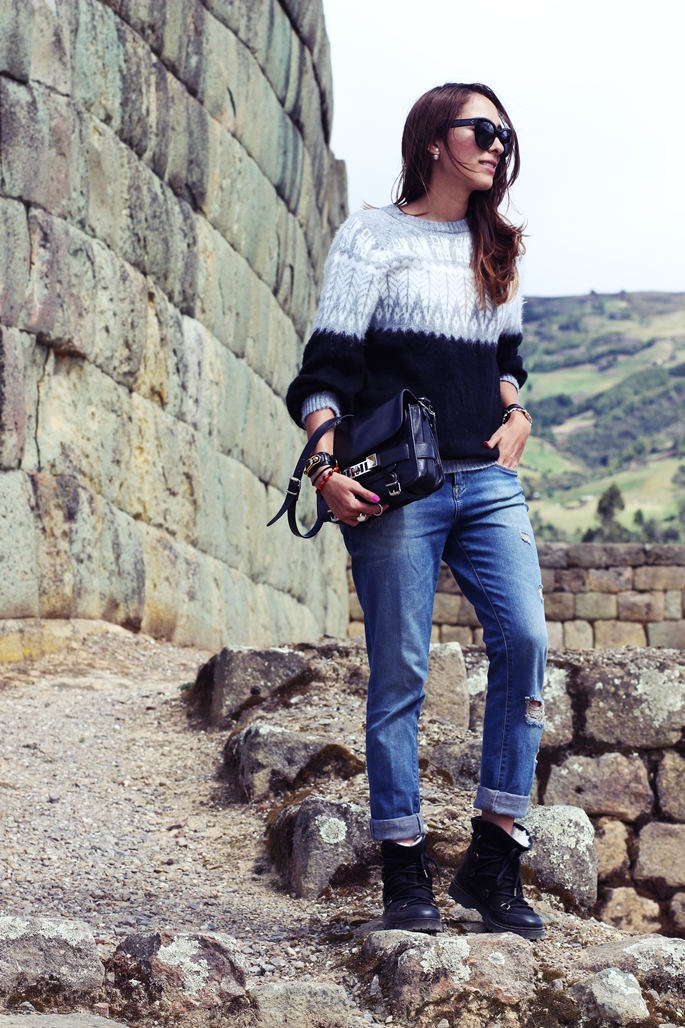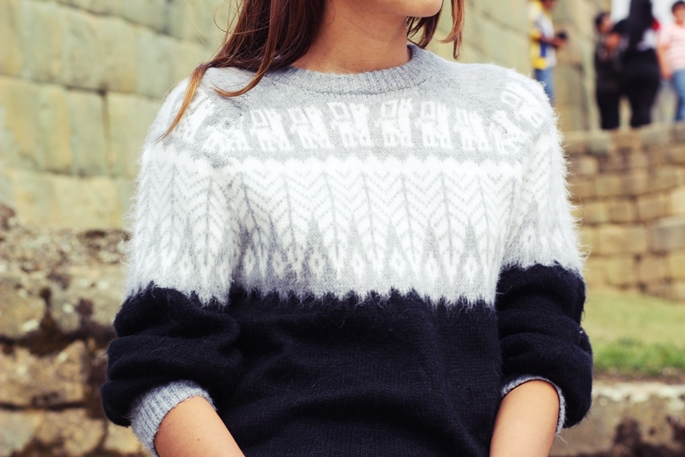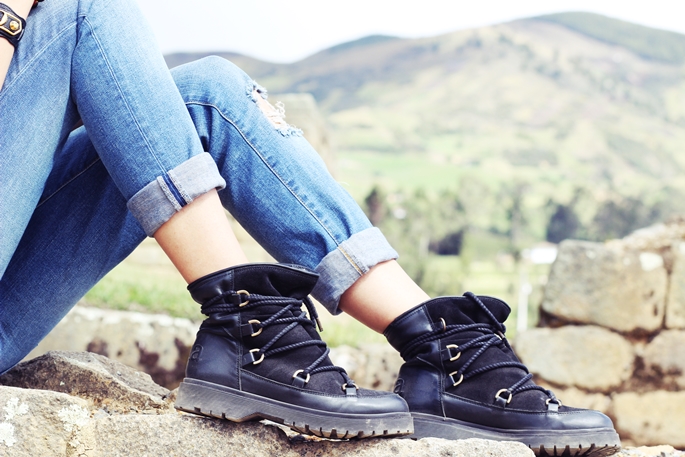 What I Was Wearing:
Sunglasses: Celine
Baby Alpaca Sweater: Here
Boyfriend Jeans: Zara similar HERE
Boots: Cha Ibiza
Bracelet: Balenciaga
Earrings: Style by stories
Watch: Daniel Wellington
Comments