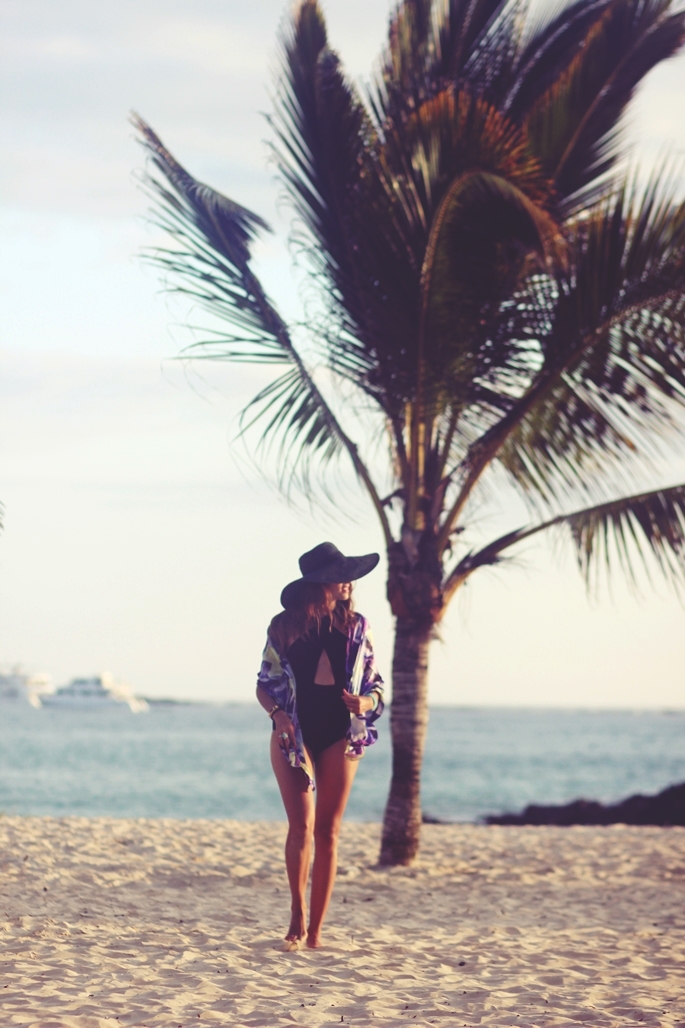 Hey dolls,
A few weeks back I went to the Galapagos Island, and the only way I can describe the island is as enchanted and a truly Paradise on earth been there is something different than what you just see in pictures.
This pictures were taken around 17:00 o' clock was such a beautiful sunset and was wearing my new bathing-suit from boohoo how I love the cut of it.
My Galapagos diary will come up soon stay tuned!!
Love,
Virgit
What I Was Wearing:
Hat: H&M but similar HERE
Bathing suit: Boohoo
Sunglasses: Celine
Bracelet: Balenciaga
Stole: Floramirris
Comments