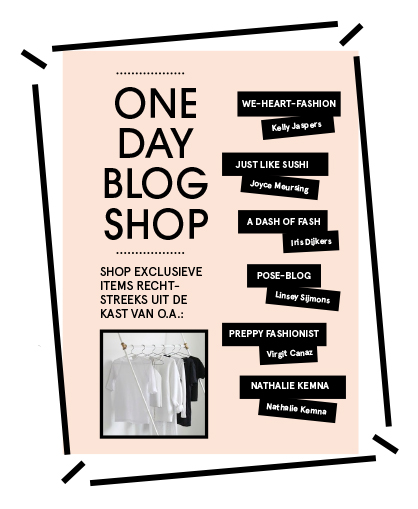 This is more for  my Dutch readers but in case you are in Holland and you would like to shop my closet don't forget to stop by It's weekend Festival in Eindhoven
IT'S WEEKEND: Fashion X Cult
In The Weekend from 5 / 7th of September 2014 is finally the IT'S WEEKEND : Fashion X Cult in this fashion party you can join in from activities like in and out in the center of Eindhoven, Fashion, design, technology, food and music comes together in one energetic weekend in collaboration with Dutch design week, Dutch Design awards and van Abbemuseum but also with Extrema Solar Weekend will bring a  various different programs .
And 5 bloggers see names on the picture above will be selling there garments including me. 🙂
So if you are in the neighborhood don't forget to drop by and say Hi !
Address and time BLOG SHOP:
The Blogspot is open from 10:00am till 17:00pm
Address: Heuvelgalerie 1, Eindhoven
IT'S WEEKEND is hier te vinden:
Website: www.its-weekend.nl
Facebook: www.facebook.com/ItsWeekendEindhoven
The Blog Spot als evenement: https://www.facebook.com/events/261739680681769/
Instagram:  @its_weekend
#itsweekendeindhoven
Comments