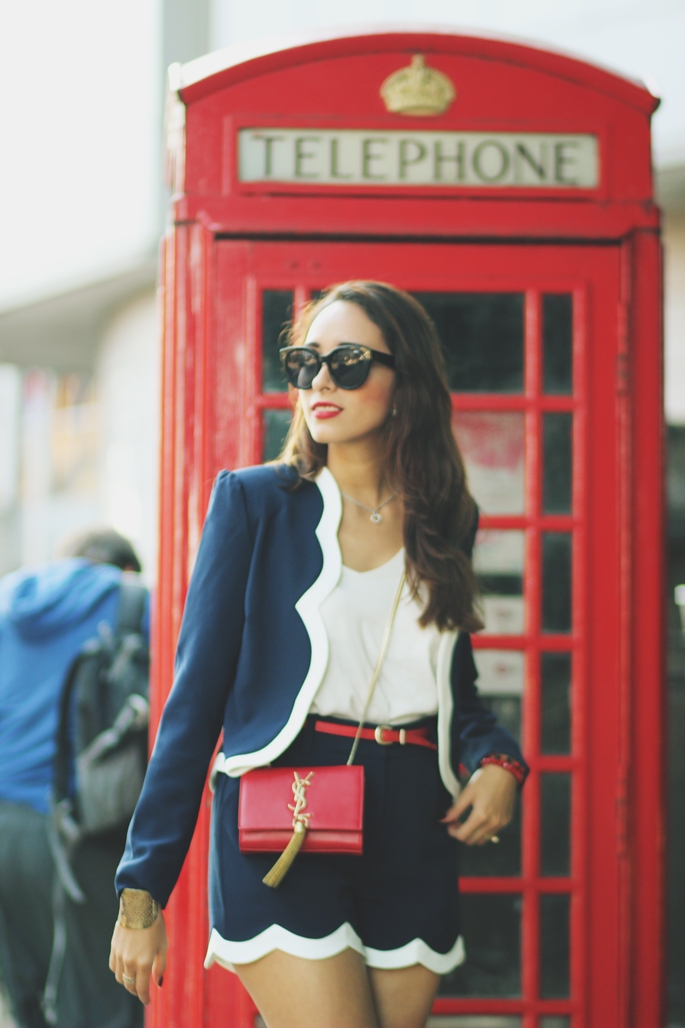 I got totally obsessed shooting by the famous British phone box  the other day I so love it, I hope you don't get bored seen it that often here on the blog.
I'm wearing this beautiful set by Paper dolls, it was great to wear this in a Sunny day, at night gets chilly so it was great to have this wonderful scalloped jacket with me .
Love matching colours together , and love how cute and adorable this set is people on the street stopped me to ask me where did I get it from ;D.
Have a lovely Tuesday,
Love,
Virgit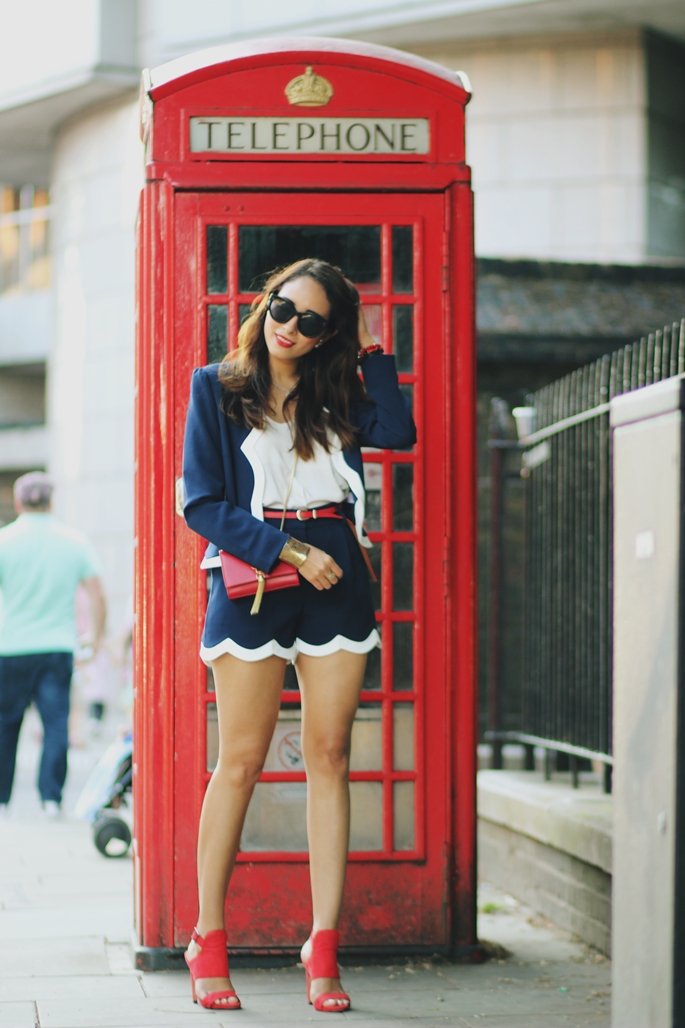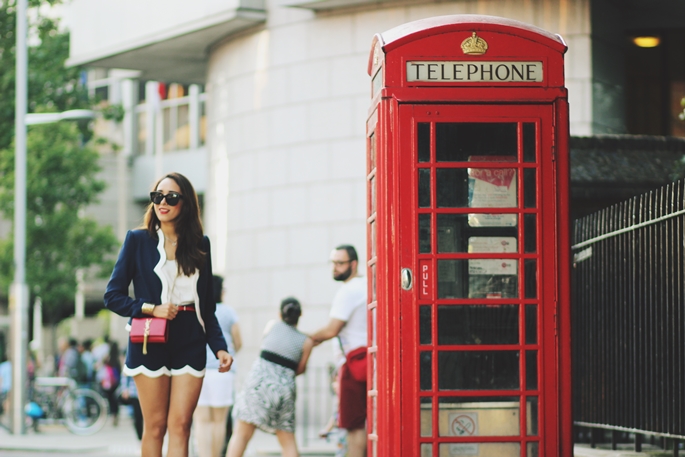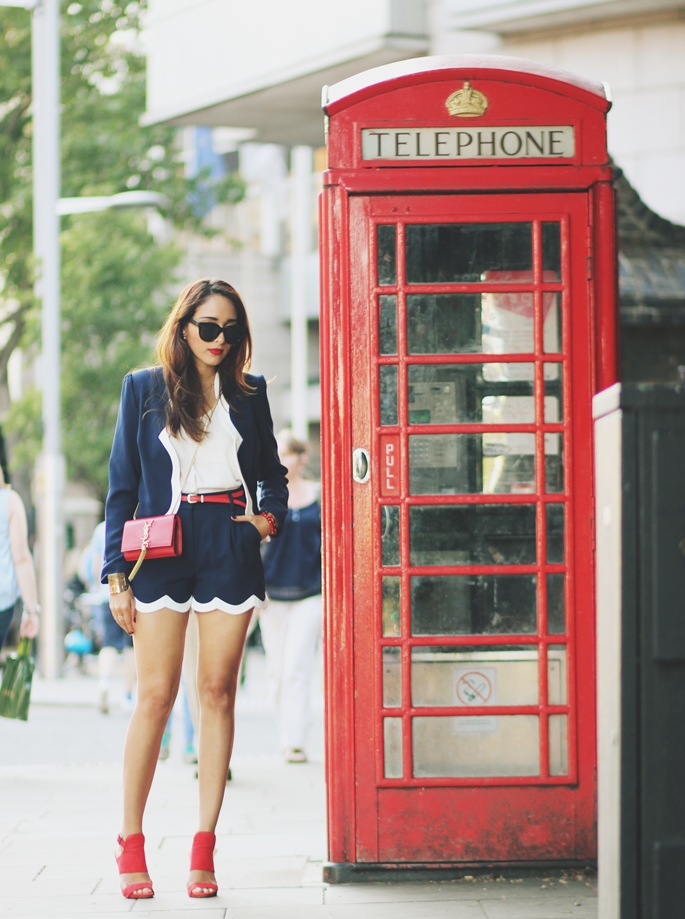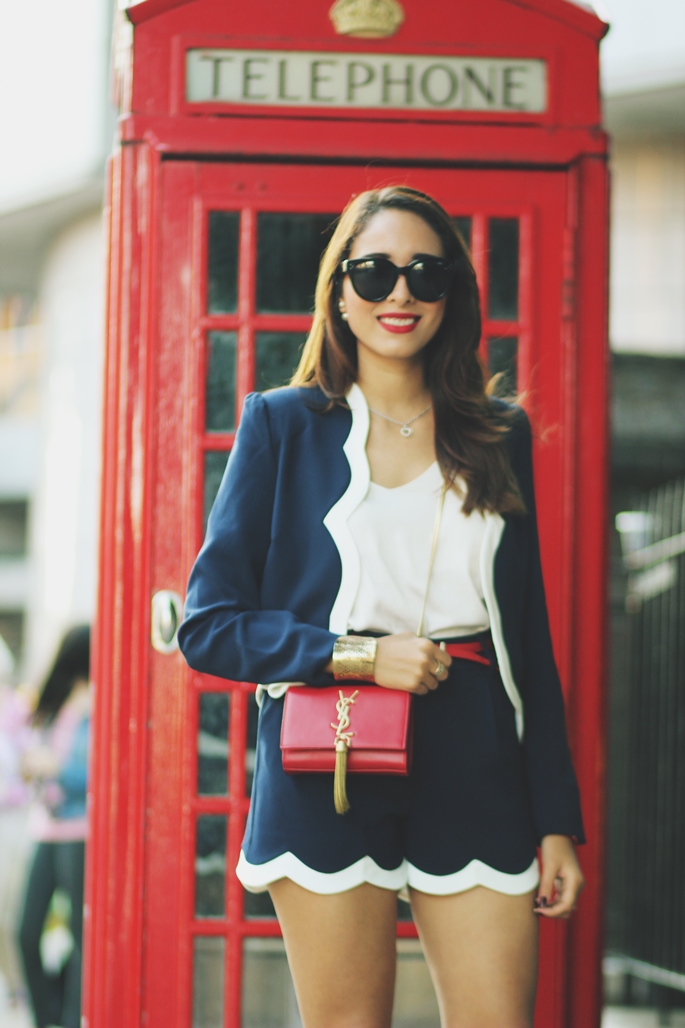 What I was Wearing:
Blazer: Little misstress
Shorts: Little misstress
Top: H&M similar HERE
Bag: Saint Laurent
Sunglasses: Celine
Heels: Zara similar HERE
Watch: Daniel wellington
Comments