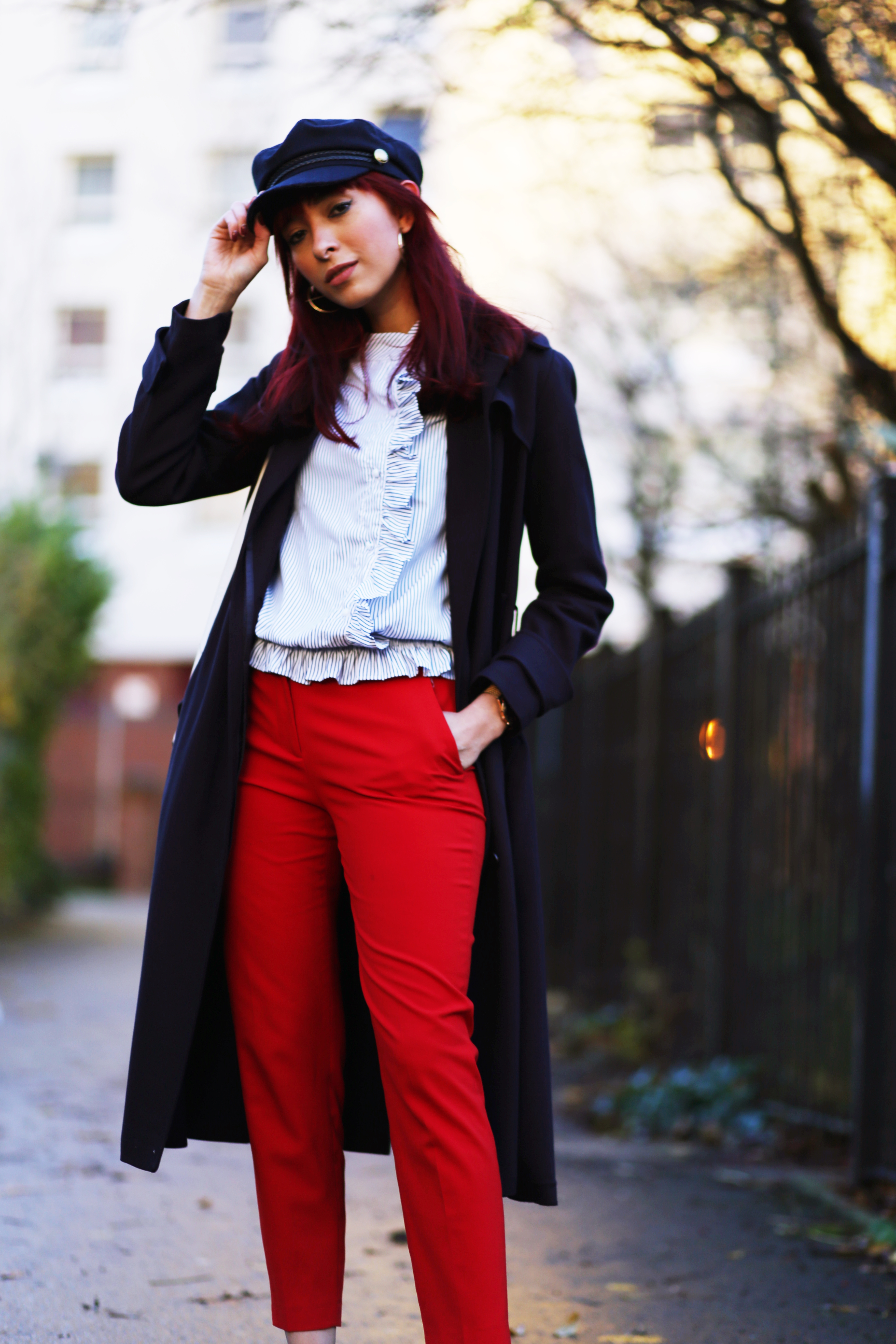 Happy Wednesday my lovelies!
Today's look is featuring this new Shein vertical striped frill trim blouse I'm obsessed with frills it's under £12 pounds. My slippers are a must-have! I love them so much they are the kind of preppy shoes you need to have in your closet you can get 10% discount at checkout with code "virgit"code last until 31 March 2018  and lastly I love how  I keep on wearing this navy trench coat every year is a classy  one and love how it completes this look somehow it has that marine touch feeling don't you guys agree?  this look is perfect for every day.
I just ordered some  pieces for the holidays 🙂 I seriously can't wait to show you guys I might even do a haul video about my new garments.
In this pictures I try to dyed my hair permanent red but it was unsuccesful so I decided to go back with my previous semi permanent colour is so annoying I seriously don't know what to do anymore, I hope to find a great permanent  dyed soon
I hope y'all have a great Wednesday! tomorrow I'm busy with appointments and will be blogging as well, I'm glad I did some shooting today so you guys can expect more looks from me soon ;D.
Love,
Virgit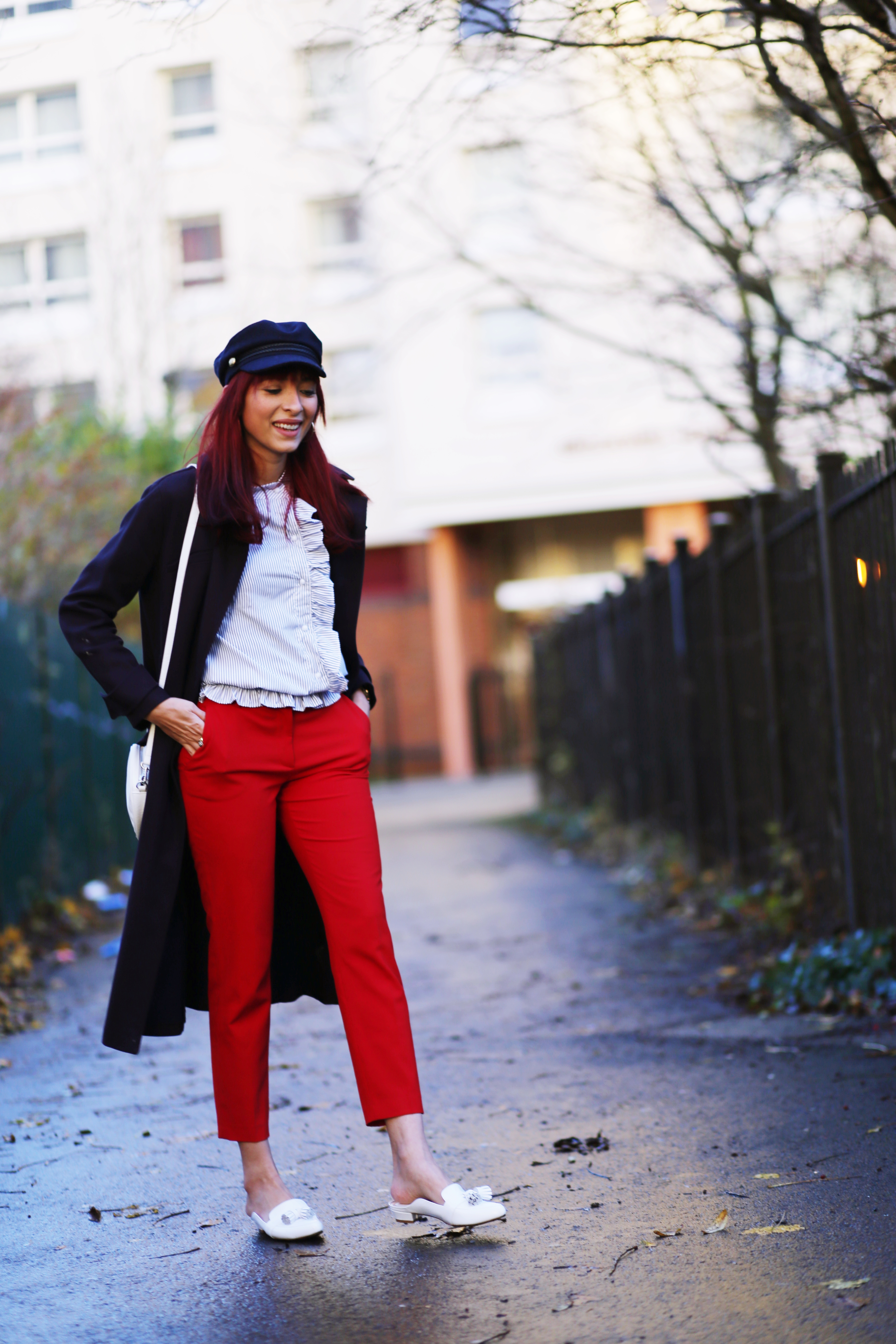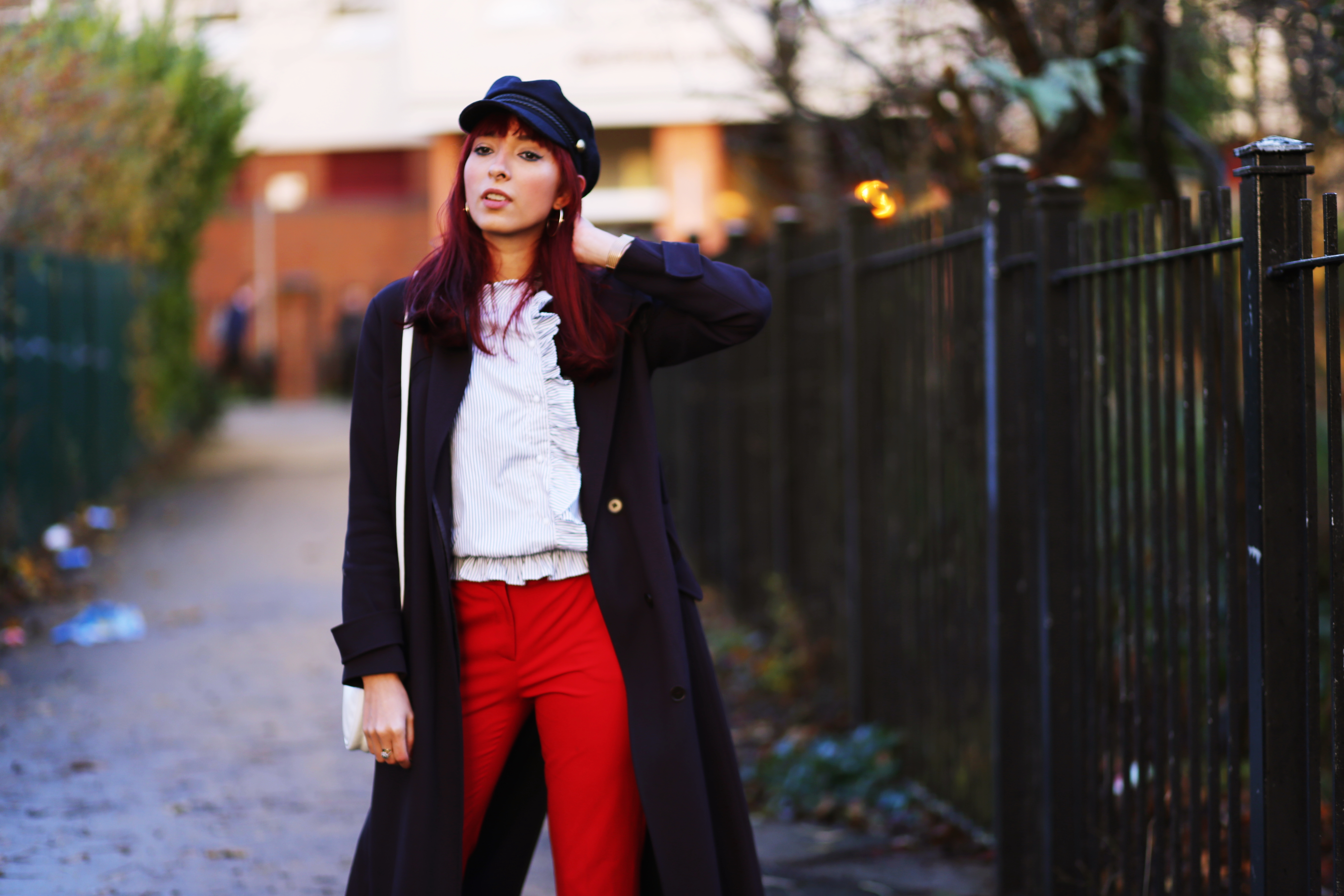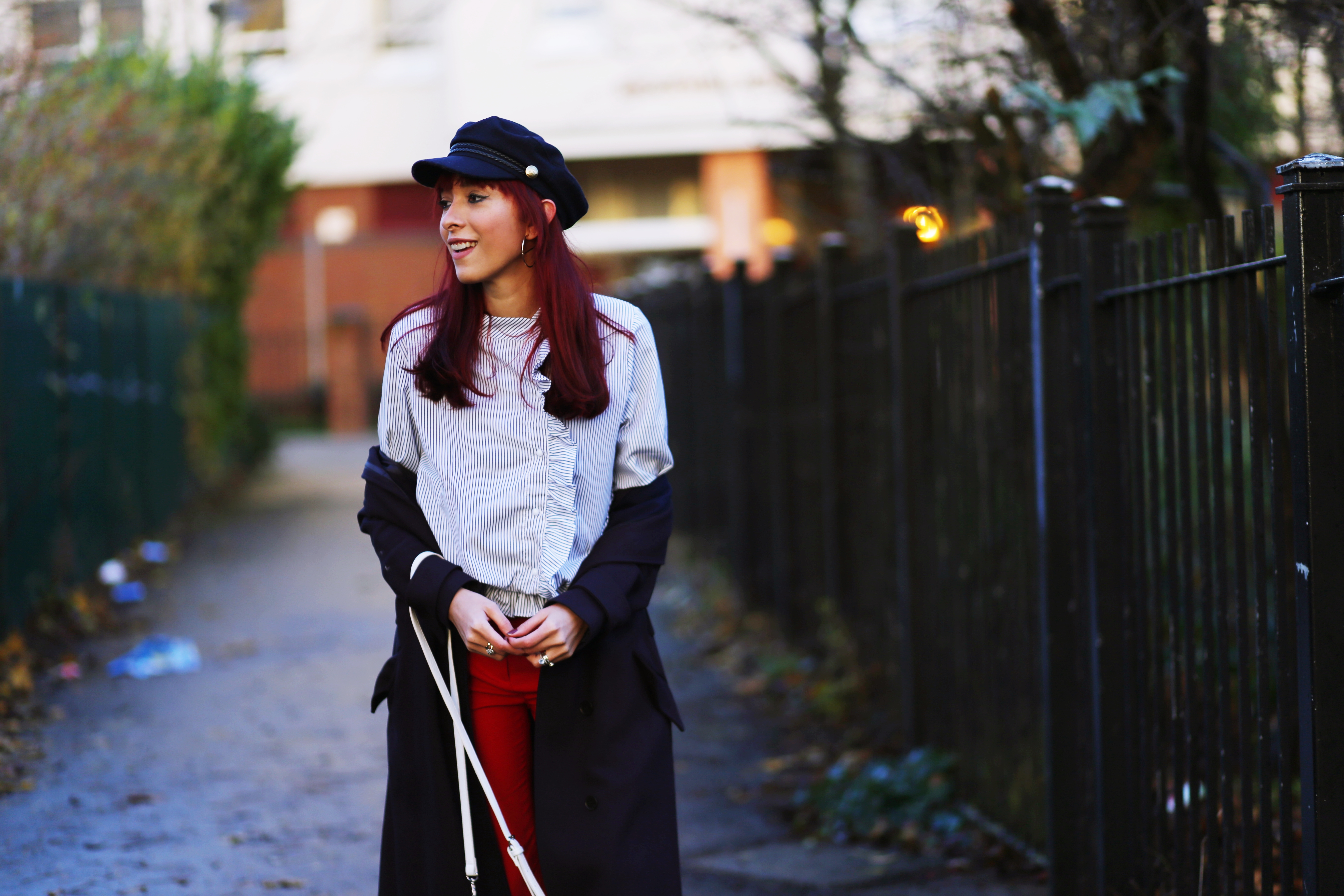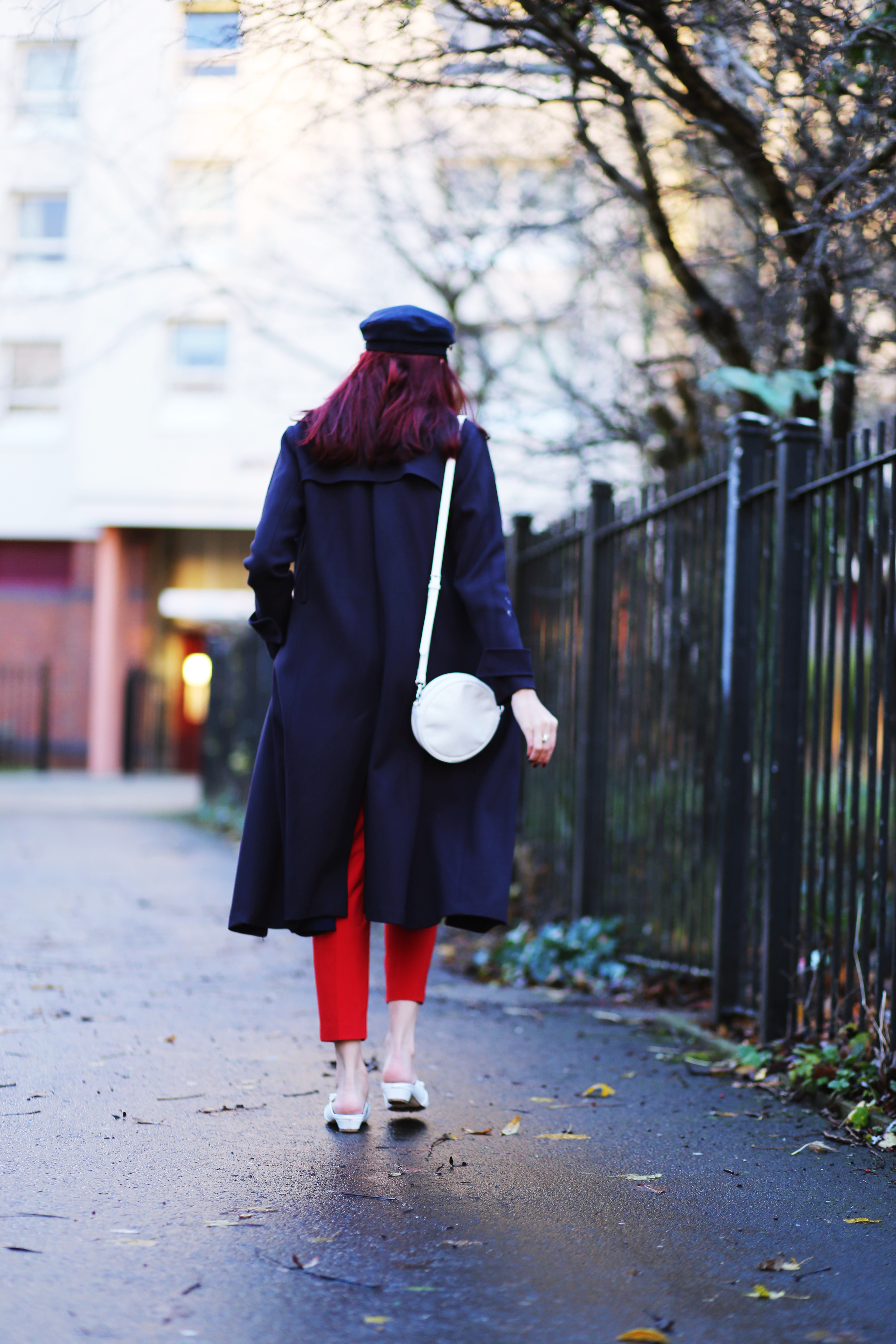 What I Was Wearing;
Baker boy cap: H&M similar HERE
Blouse: Shein
Coat: Finery London similar HERE
Trousers: Zara similar HERE
Slippers: Clave get 10% discount at check out with code "Virgit"
Bag: Monki similar HERE

Comments