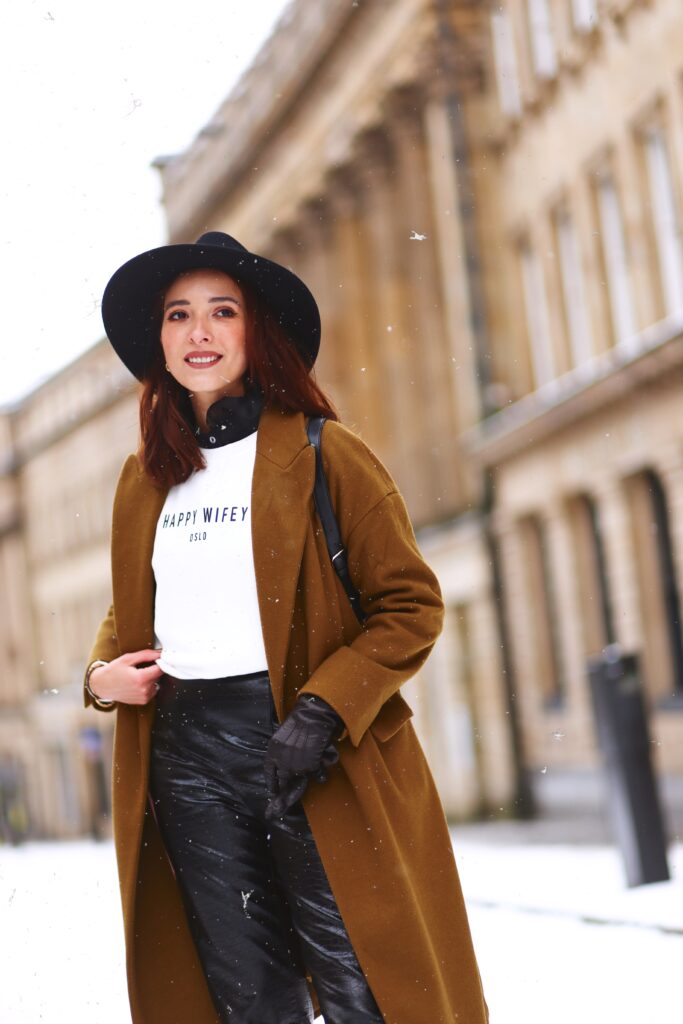 Hi my lovelies,
A few weeks ago it snowed in Newcastle, I was over the moon as it hasn't snow in 2 years. My plan was to head over to Jesmond Dene walking. YEAH!! you heard it right lol but I had to run some errands in town and decided to make some pictures in town afterwards as It was about to get dark as I had to wait for the postman almost all day , the streets were mostly deserted and decided to shoot for 10 minutes. I still feel kind of awkward shooting my own photos by myself but what else you got to do my tripod is my best friend at this moment hehe.
The Uk was in a national lockdown. Since one week ago we are allowed to meet one person outside our households. Looking forward for the 29th of March when we the rule of 6 or two households outdoors, will come into place.
I managed to grab some February Zara sale but seriously I miss going out to the stores, sizes in Zara are a nightmare if I'm honest I got this trousers in a size up as I have tried them before and a size M didn't fit me so I ordered them in a size Large but they are way too big and I ripped off the tag already, so no chance to even for me to return it. At least over the winter I can wear tights underneath so they kind of okishh. Do you struggle finding your right size at Zara as well?
But let's talk about a positive thing about this Casual winter look, I have been looking for a while for a high-quality sweatshirt and I found it at HAPPY WIFEY. This must be the most soft and comfortable sweater I own in my closet like for real! I'm not kidding you, The material from the inside is unreal and kept me warm when I was outside in the snow, I also wear this gorgeous sweatshirt along with sweatpants because why not, as we spend most of our times indoors, I'm obsessed.
Love,
Virgit
In collaboration with ForBloggersOnly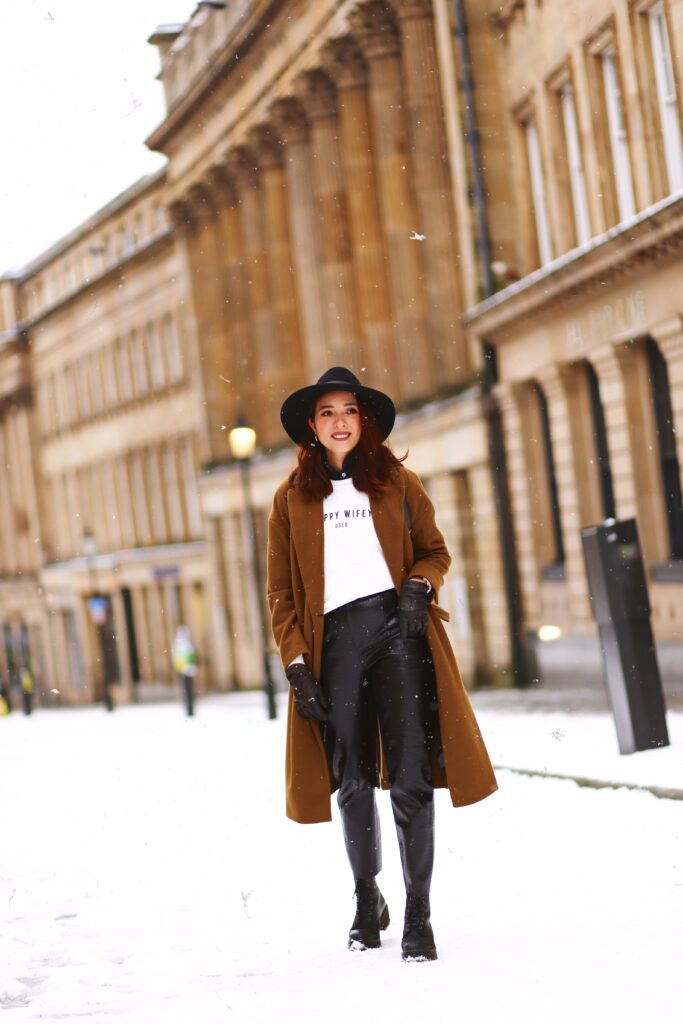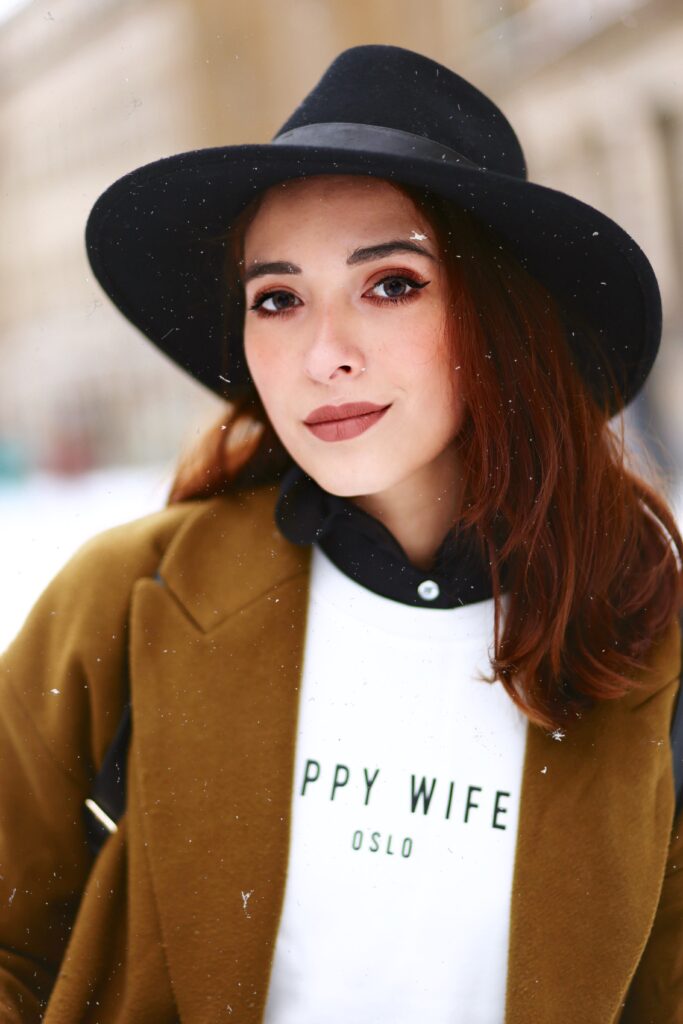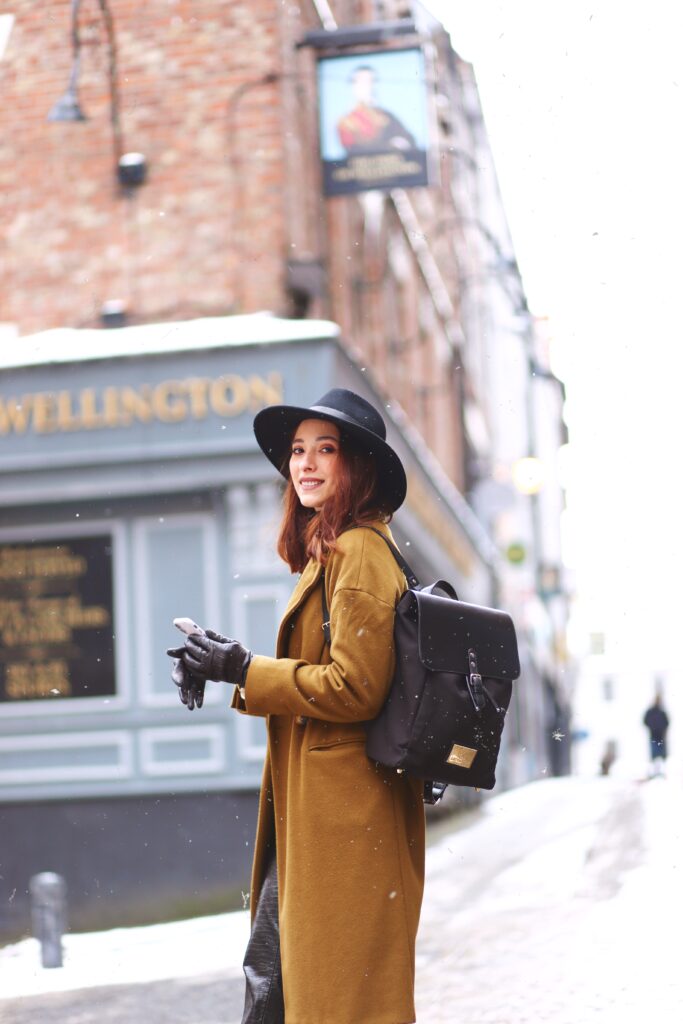 WHAT I WAS WEARING:
Fedora hat: ECUANDINO but similar HERE and HERE
Coat: TopShop old but similar HERE
Sweatshirt: Happy Wifey Oslo
Leather trousers: Zara similar ones HERE
Boots: Dr Martens
Backpack: GastonLuga

Comments