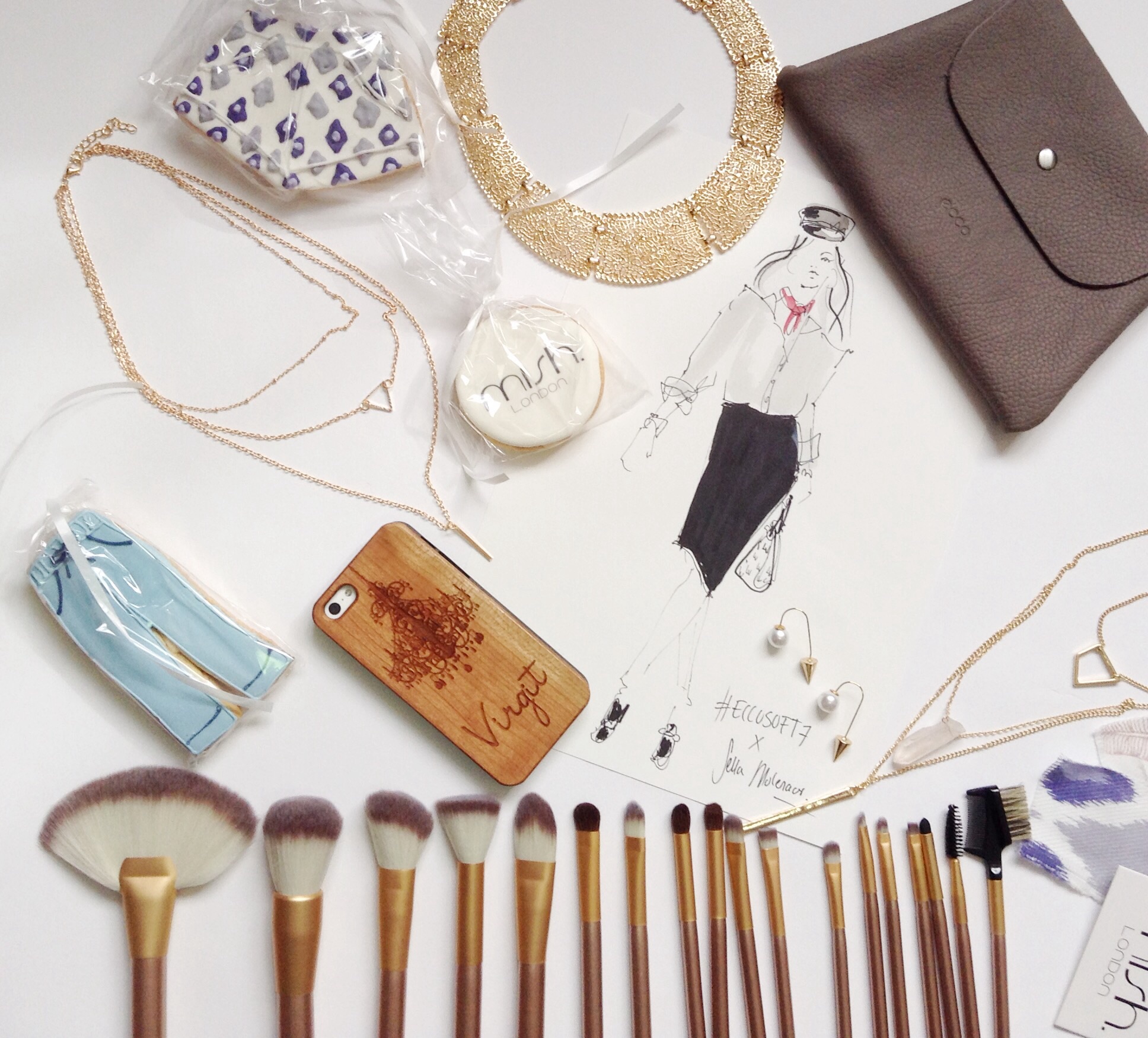 I finally got the makeup brushes I so desired for a long time so be ready for some make up tutorials very soon ;D.
I attend the Ecco event last Tuesday , it was so much fun will be blogging about it soon, I got the opportunity to be illustrated by the talented Sella Molenaar she is so creative love her work , she is almost to all the events I attend and now I finally got  the chance to be draw by her ;D
Mish London is lancing her new  online nightwear website , and  got treat with some cookies that I have to say they were so yummy !!  MishLondon is given a secret disscount code for the special launch  code MISHBLOGGERS  don't miss it out !Thanks Mish London Love the new collection
Got myself a personalise iphone case with my name on it ;D so happy with this iphone case even tho is more fashionable then what  protect the phone :$.
Happy Sunday!
Love,
Virgit
-SHOP THE POST + MORE-
Comments