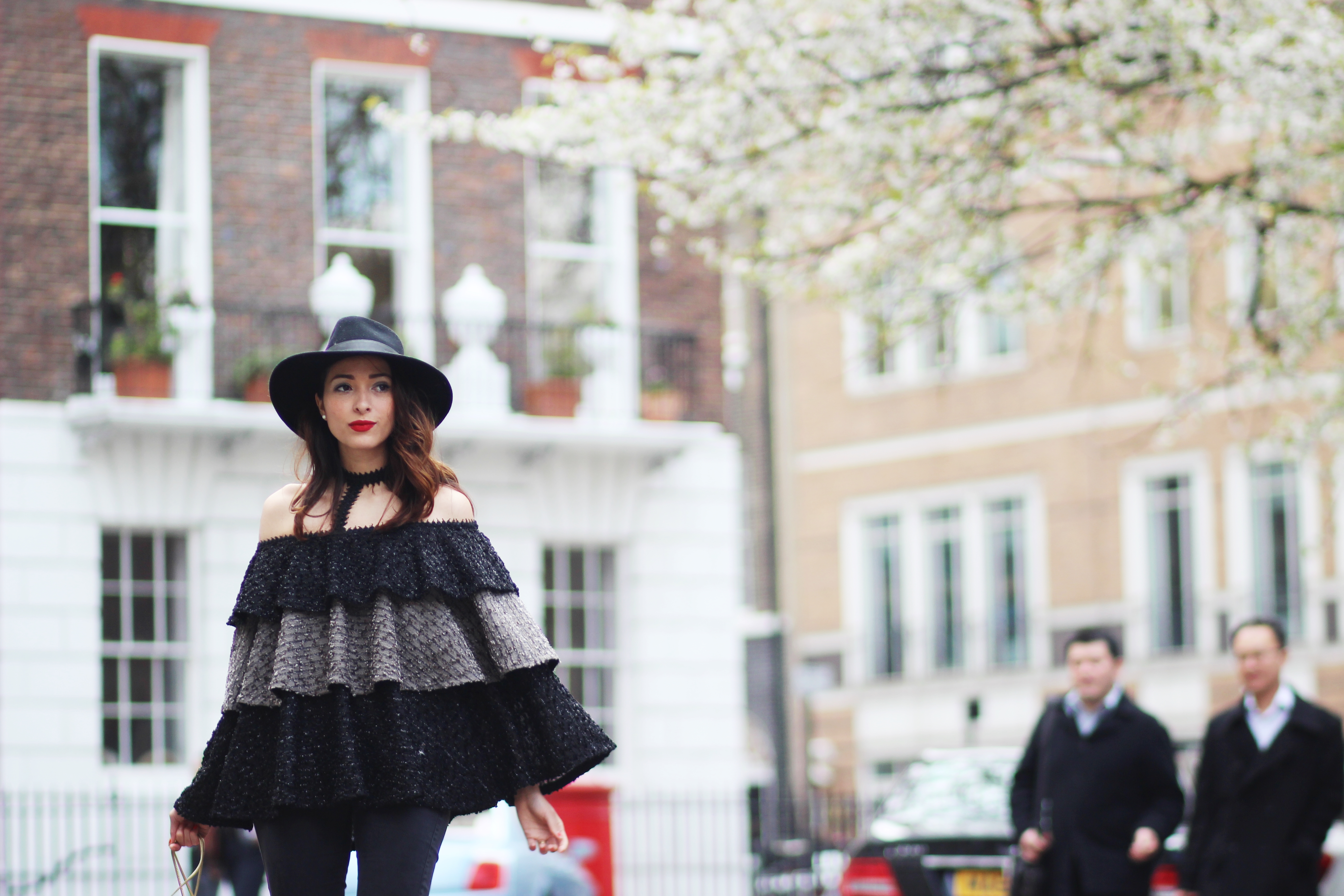 It's a fun little outfit that totally has London written all over it. It's starting to feel like Spring .
When in doubt (or if you forgot to shave your legs), go with cute  skinny jeans. I couldn't pass up on these sexy off ankle boots when I saw them at BagEnvy because I don't have anything like it! They're so perfect for spring and summer –they are so comfy but had a hard time no using my gel cushions . If you're wondering where I got this off-shoulder top, I bought it online after seeing the show  at G.Hasanova  and I'm bummed they don't have it in stock anymore but I linked similar ones below if that helps. Sorry!
P.S the ankle boots ….£28.99!!!!! Best steal ever.
Love,
Virgit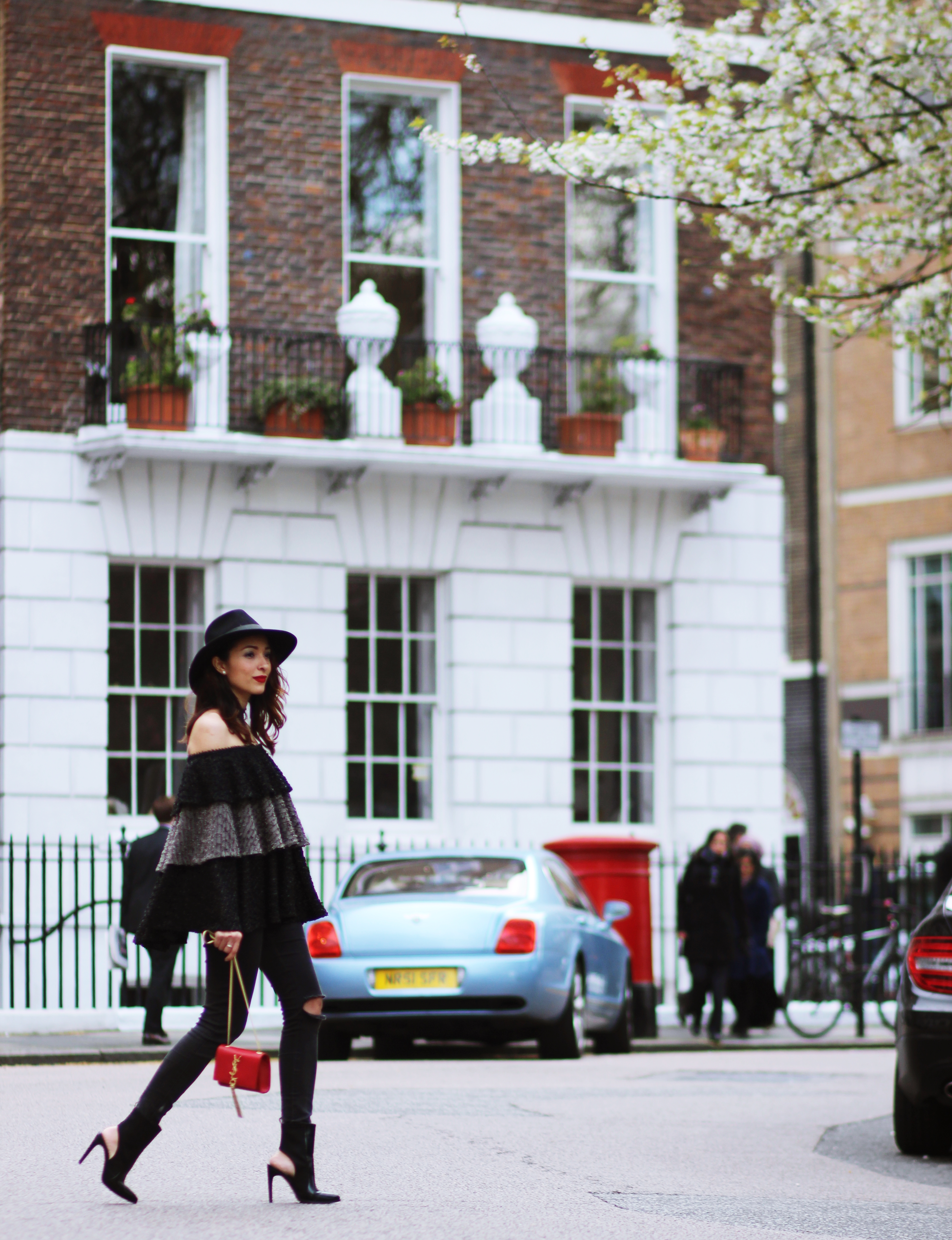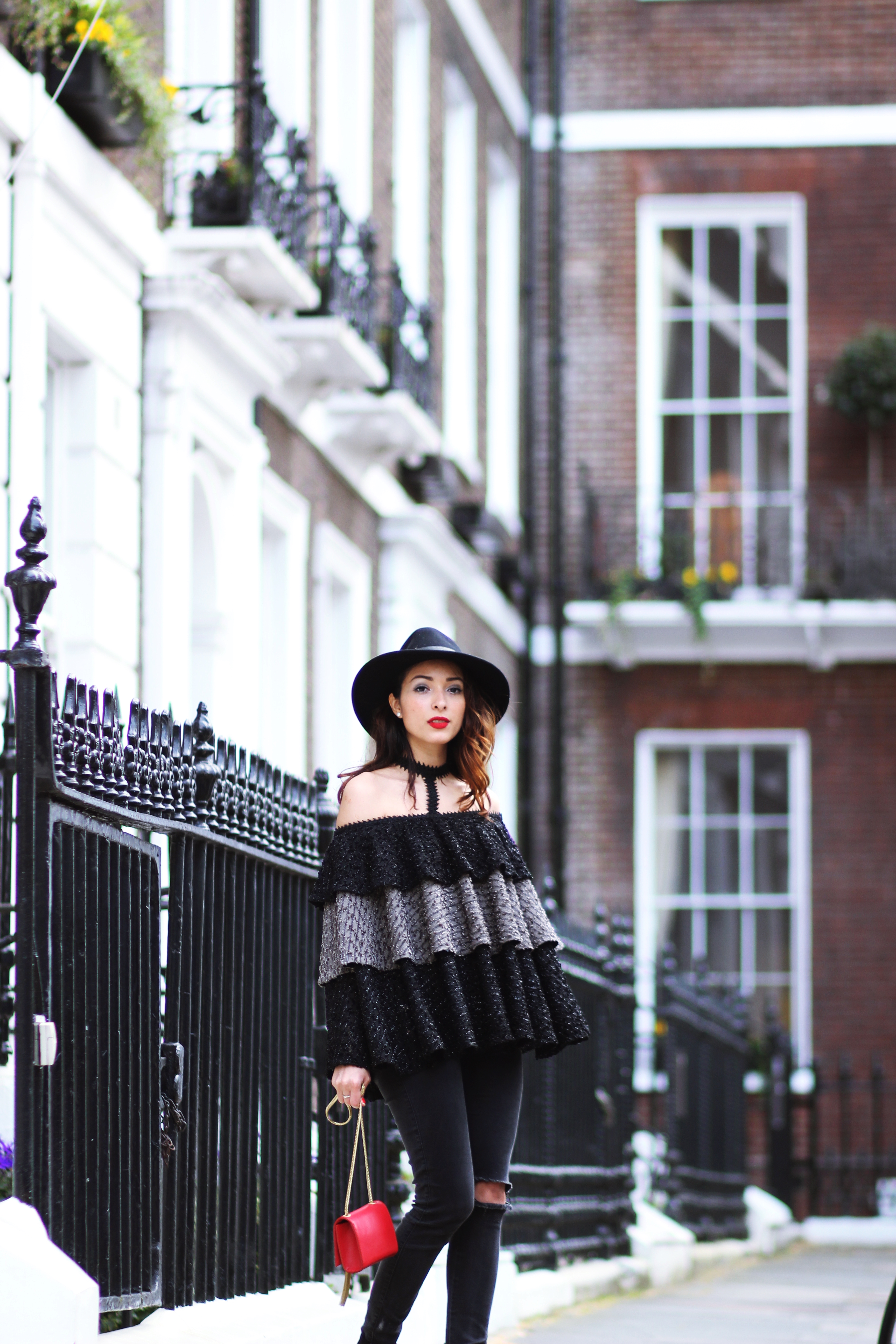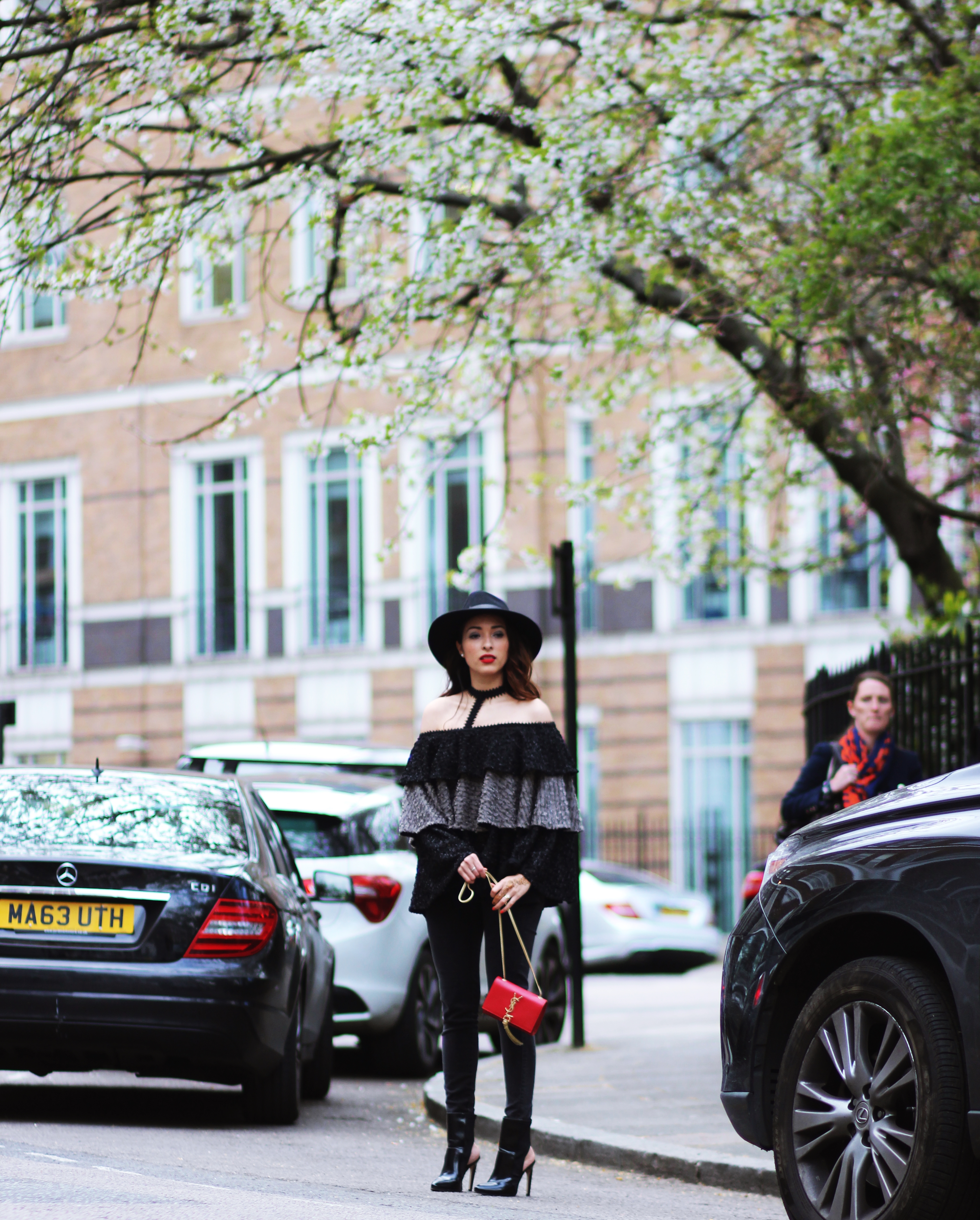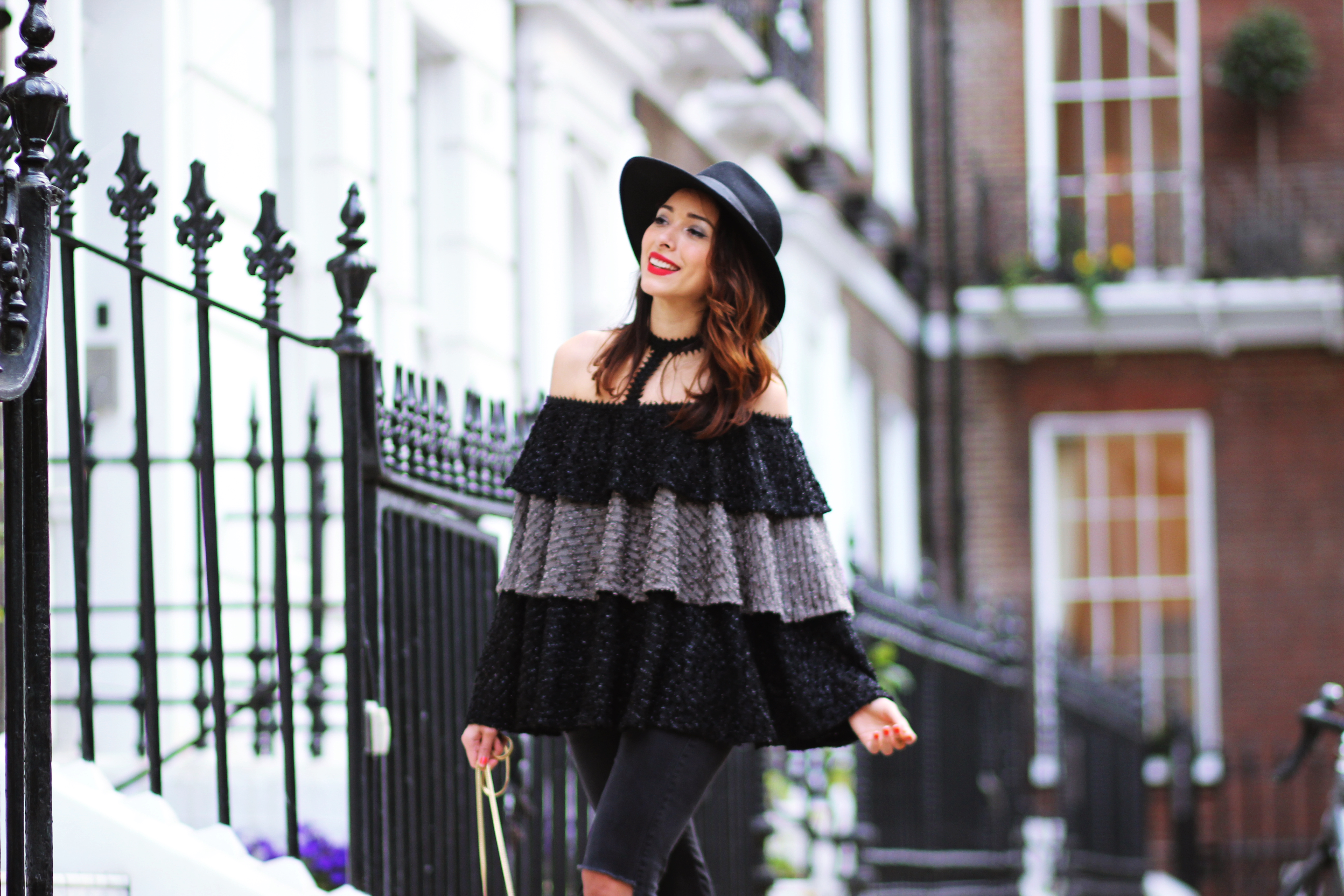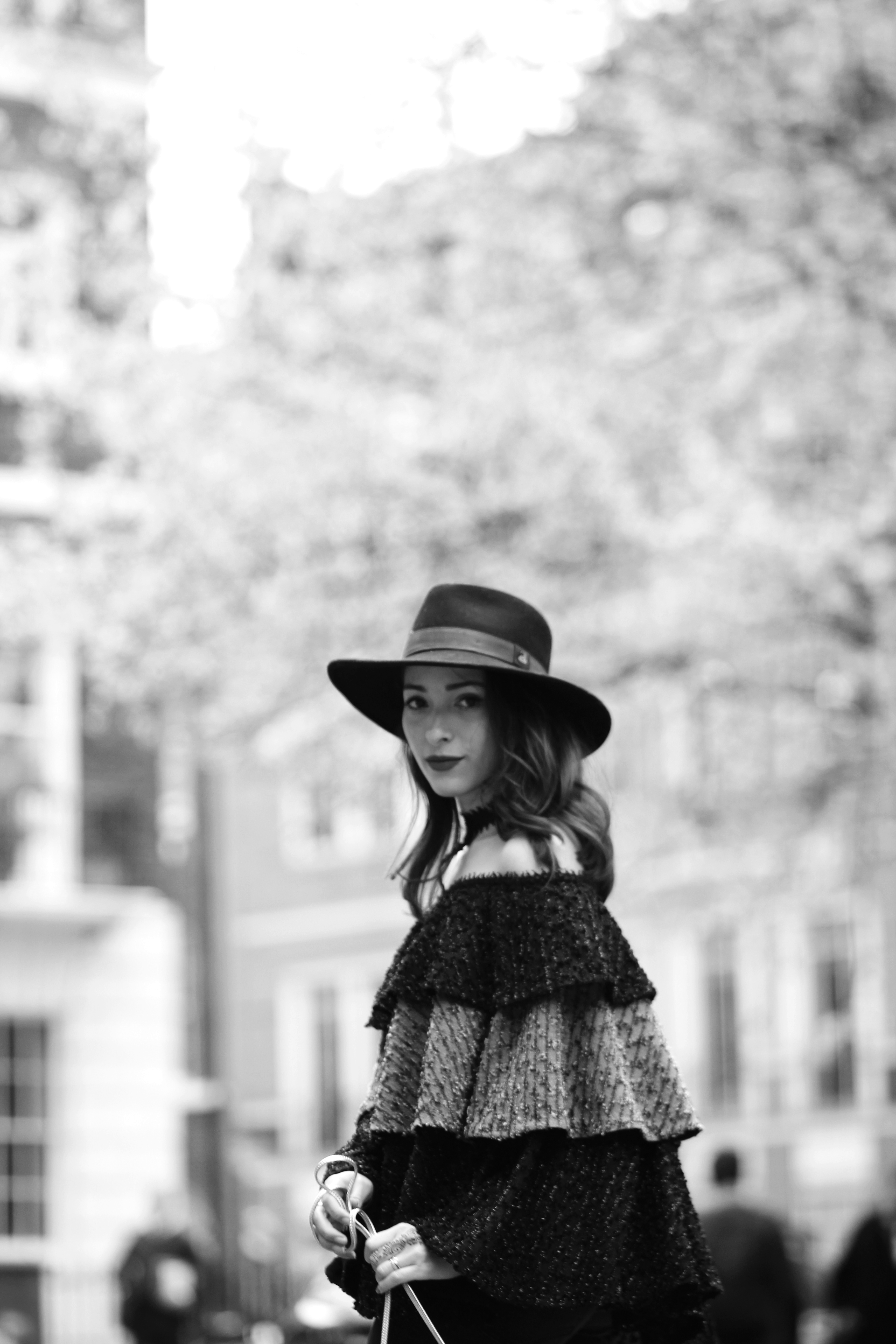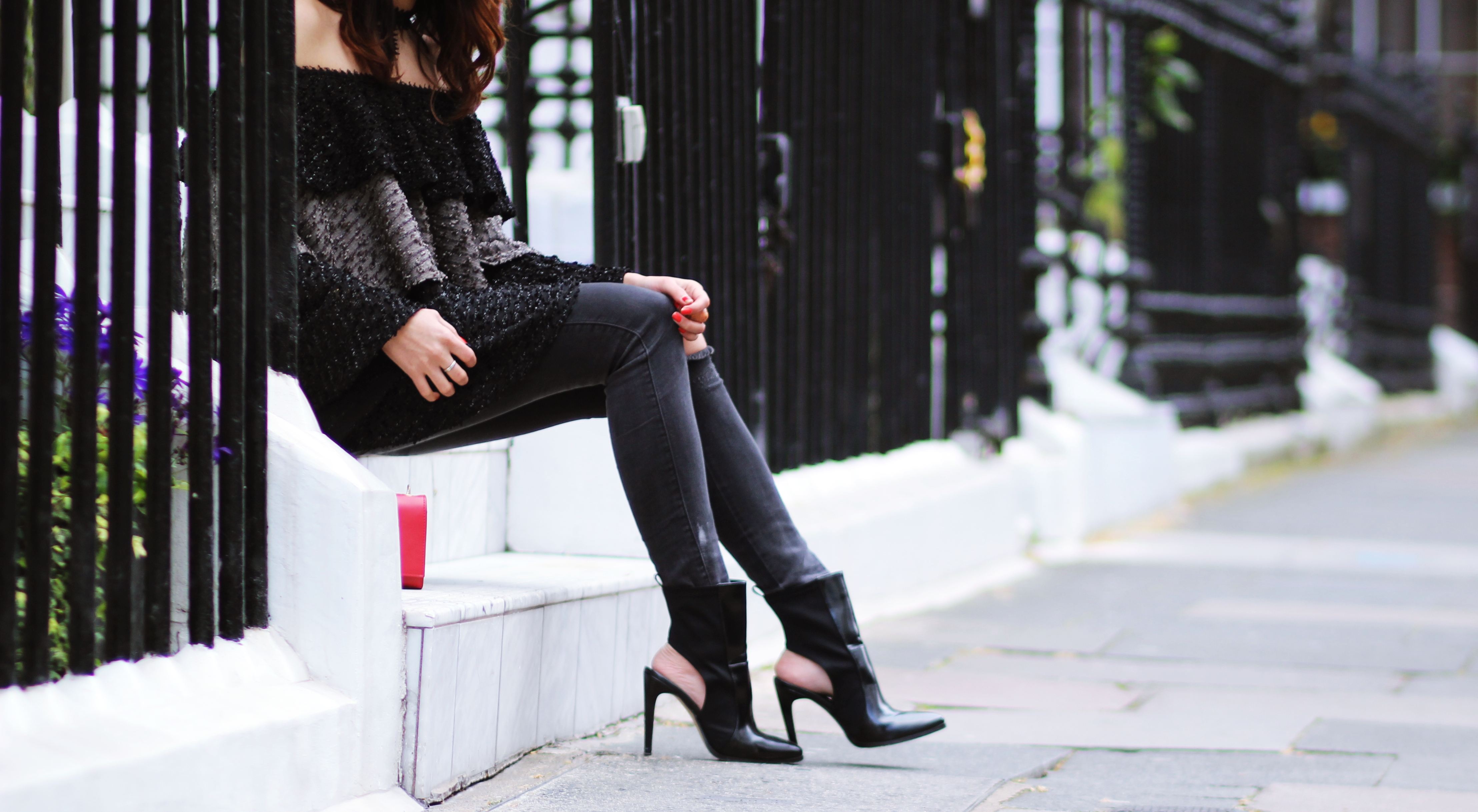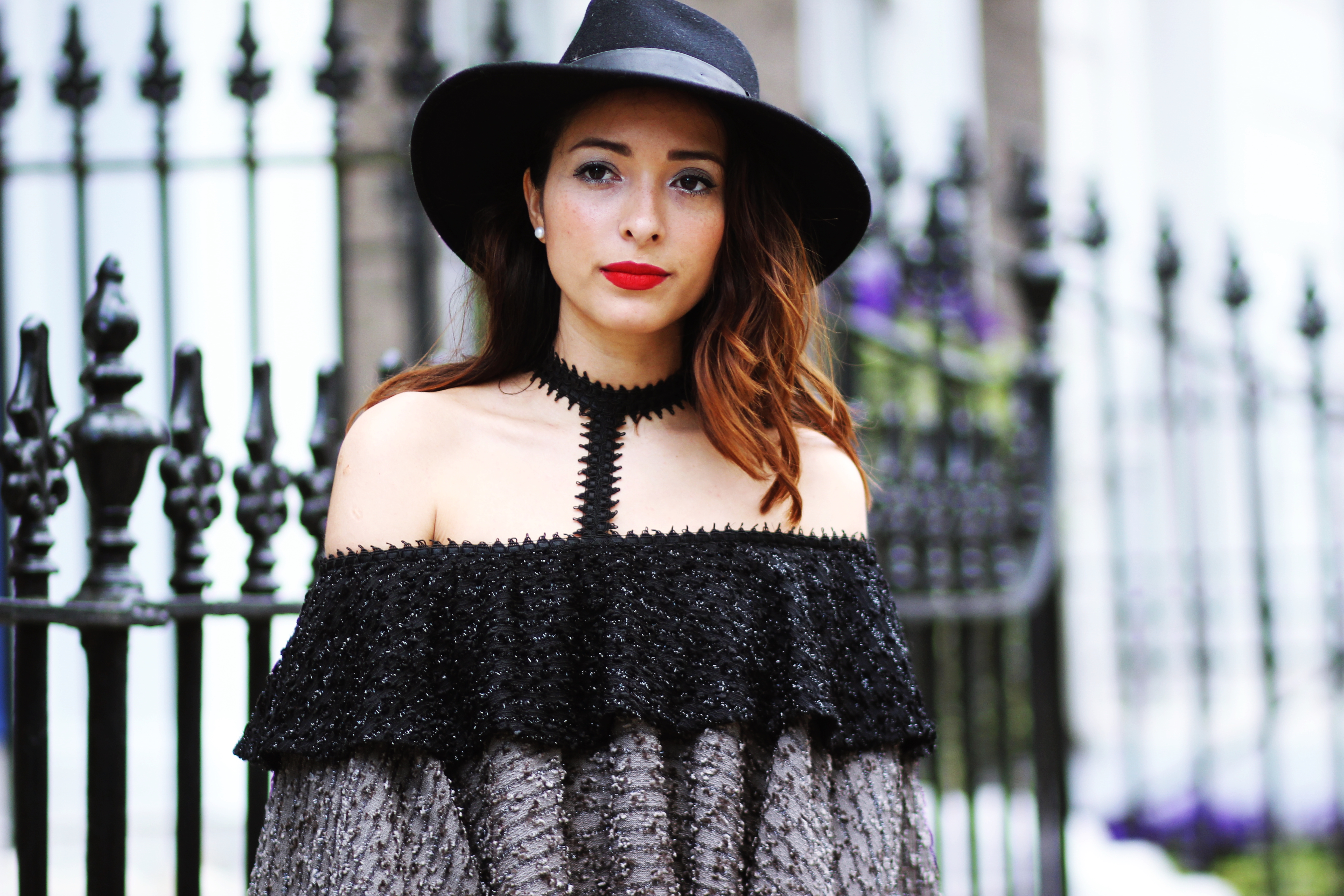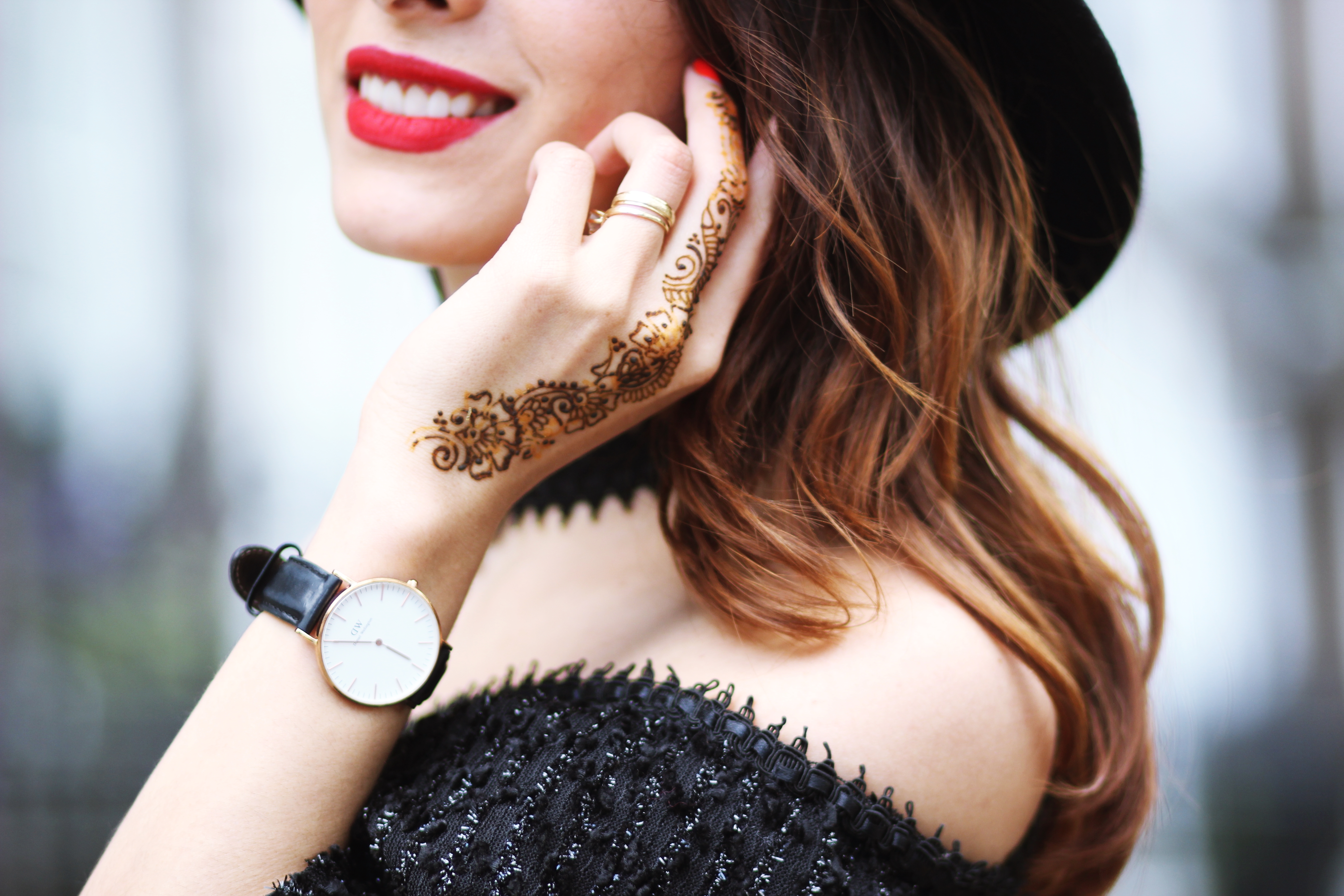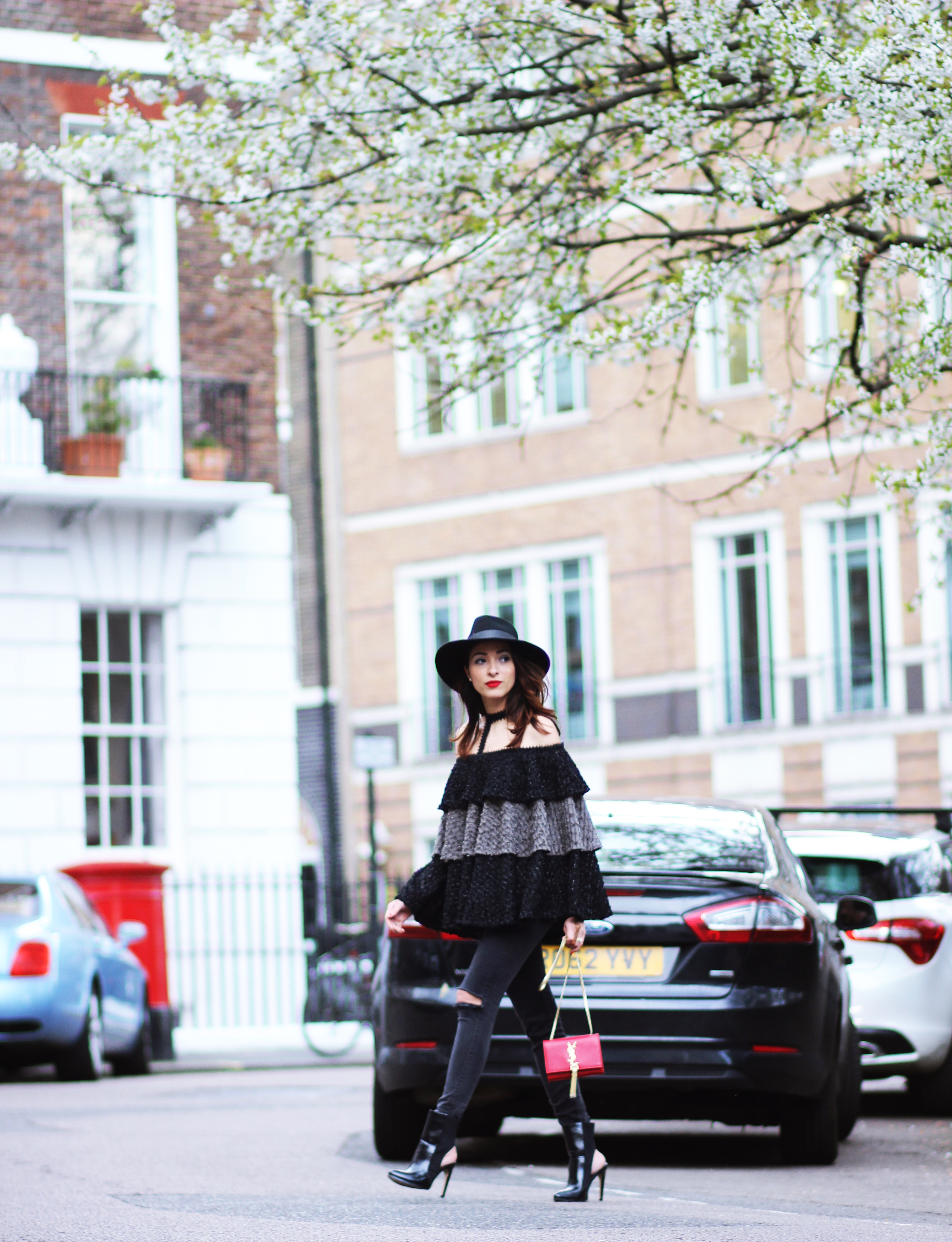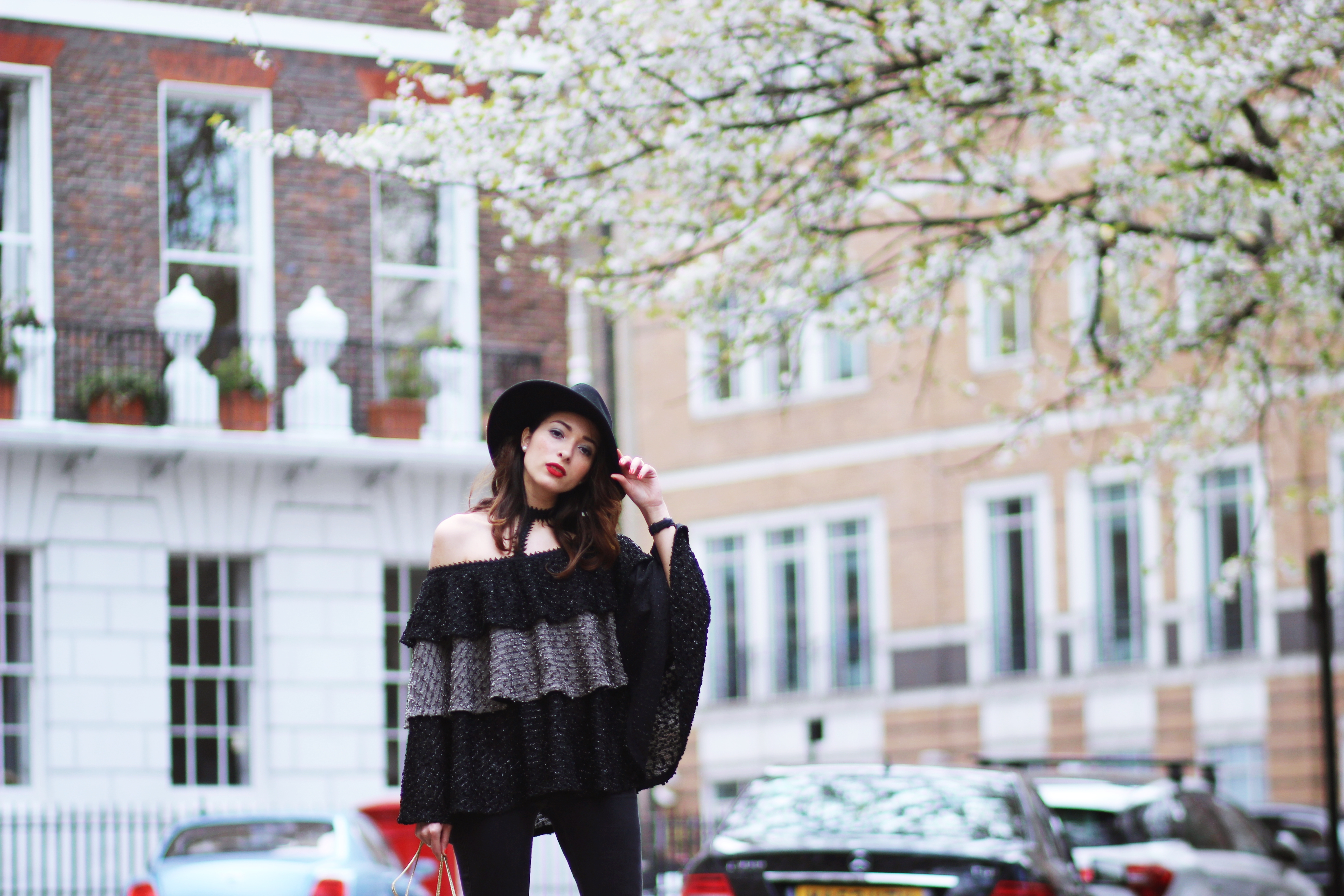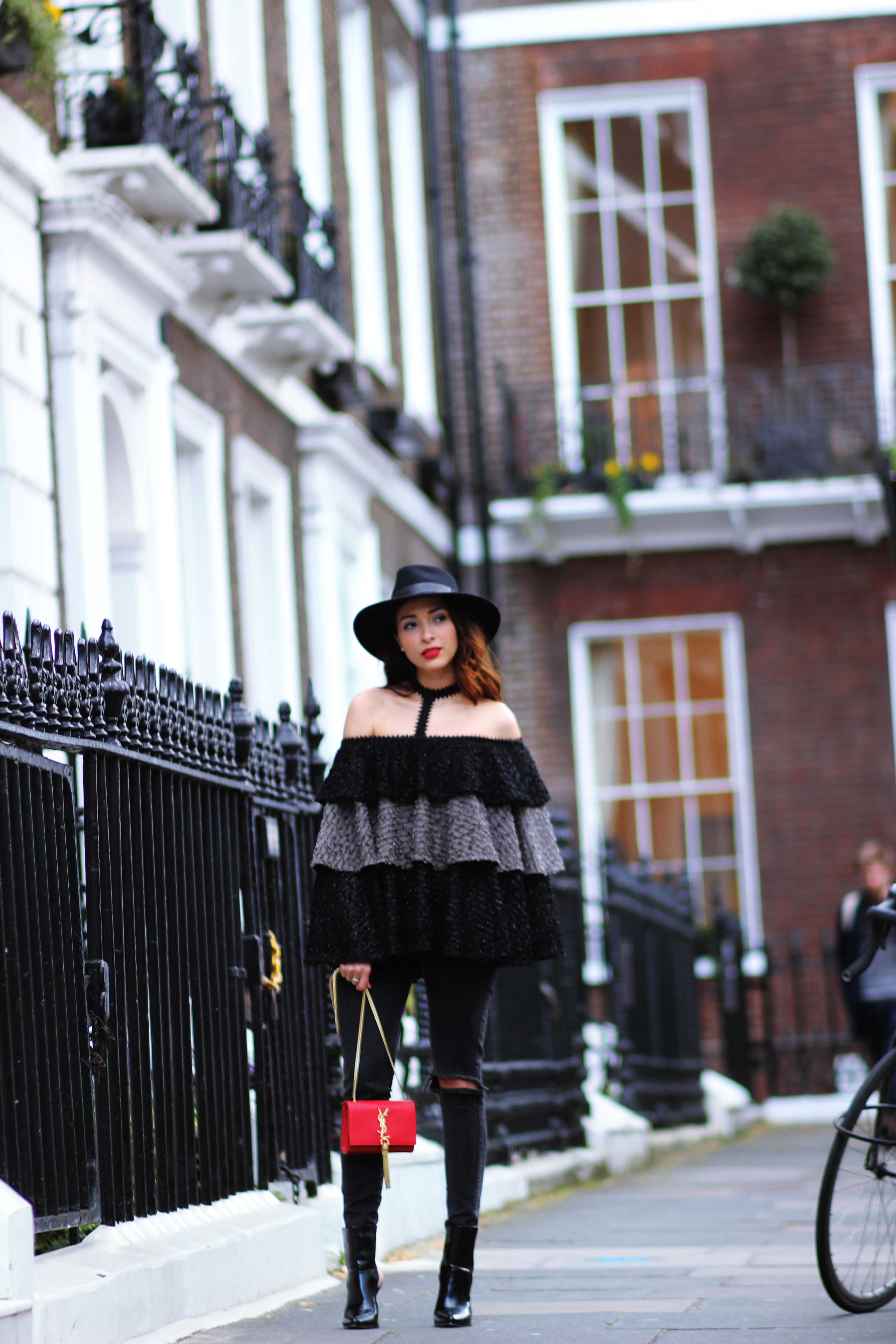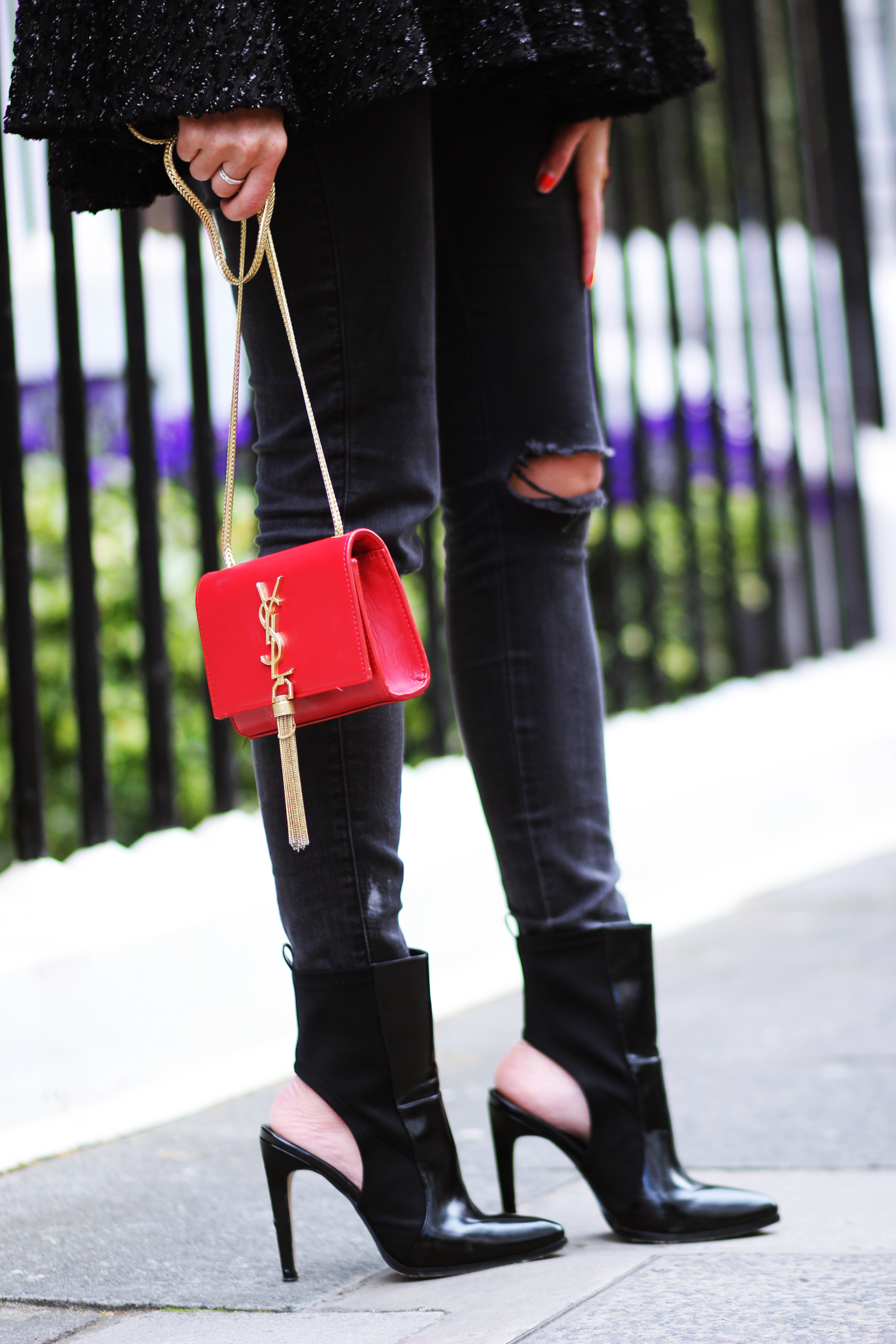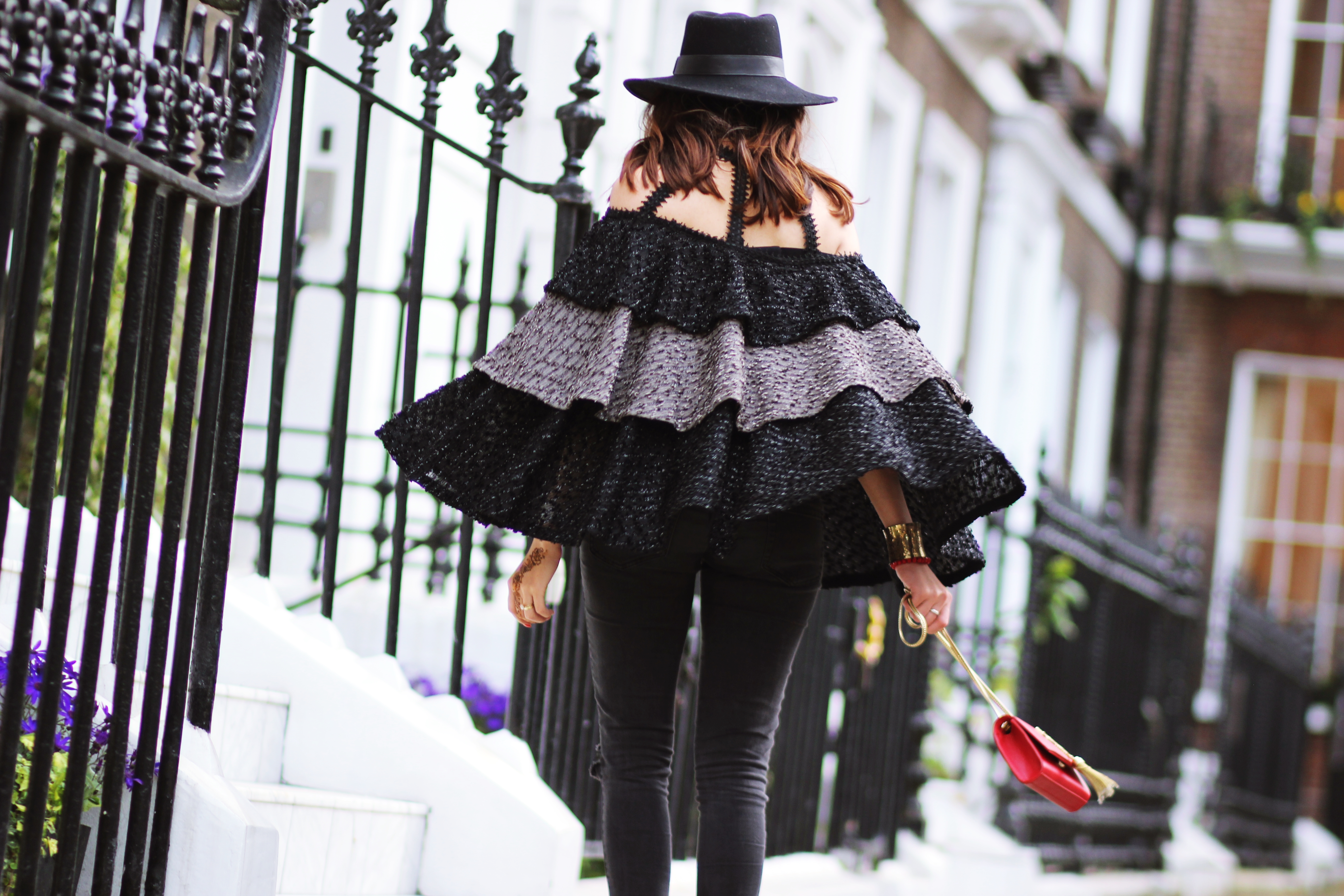 What I Was Wearing:
Hat: EcuaAndino
Off shoulder top: G Hasanova
Jeans: Mango
Bag: Yves Saint Laurent
Watch: Daniel Wellington
– Shop the Post –
Comments