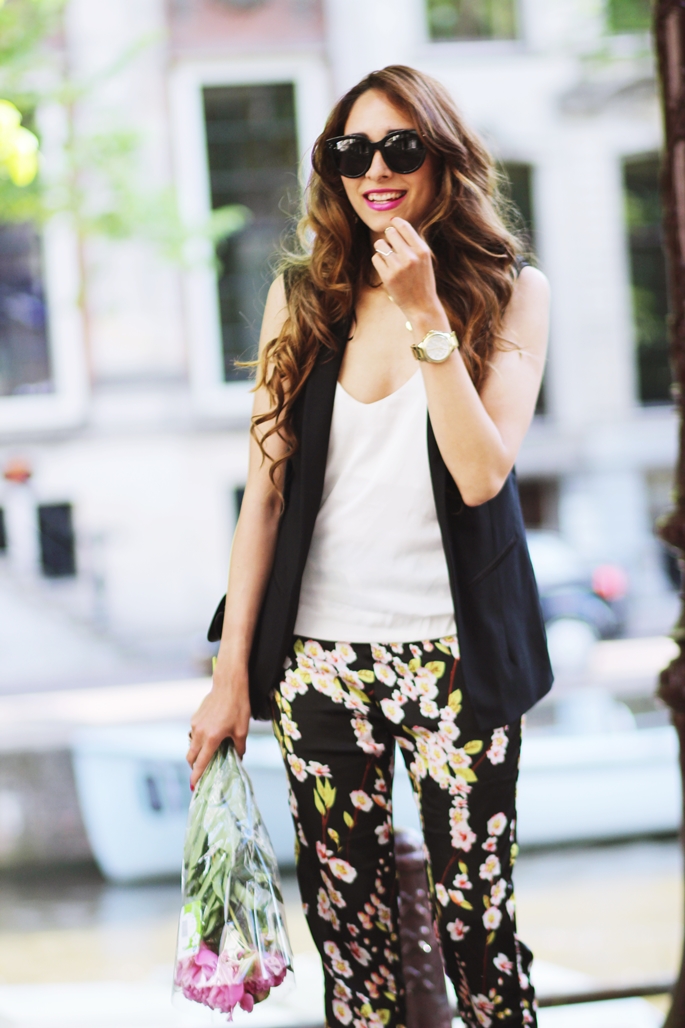 I don't think I have much flower printed trousers hanging in my closet, I think I only have one and this one, specially this trouser is so fresh and perfect for those sunny days I love the oriental flowers that the print has is summery and chic at the same time.
I got a lot of events plan for this week  so don't forget to follow me on Instagram to get up to date on what I'm doing .
kissses
Es:
No creo que tenga muchos pantalones con estampado floreado en mi armario, yo creo que sólo 2 con este debería comprarme más ya que especialmente este es muy fresco y perfecto para esos días de verano donde hace mucho sol y no quieres que los pantalones se te peguen ah las piernas este es muy flojo y es ideal, me gusta mucho este estampado con flores orientales se lo ve elegante y muy veraniego al mismo tiempo.
tengo muchos eventos preparados para esta semana así que no te olvides de seguirme por mi Instagram para qué estés al  tanto de lo que hago.
besos,
Virgit
Sunglasses: Celine
Top: H&M similar HERE
Vest: zara similar HERE
Trousers: Girls on film via Little Mistress
Heels: zara similar HERE
Bag: Proenza schoulder
Comments