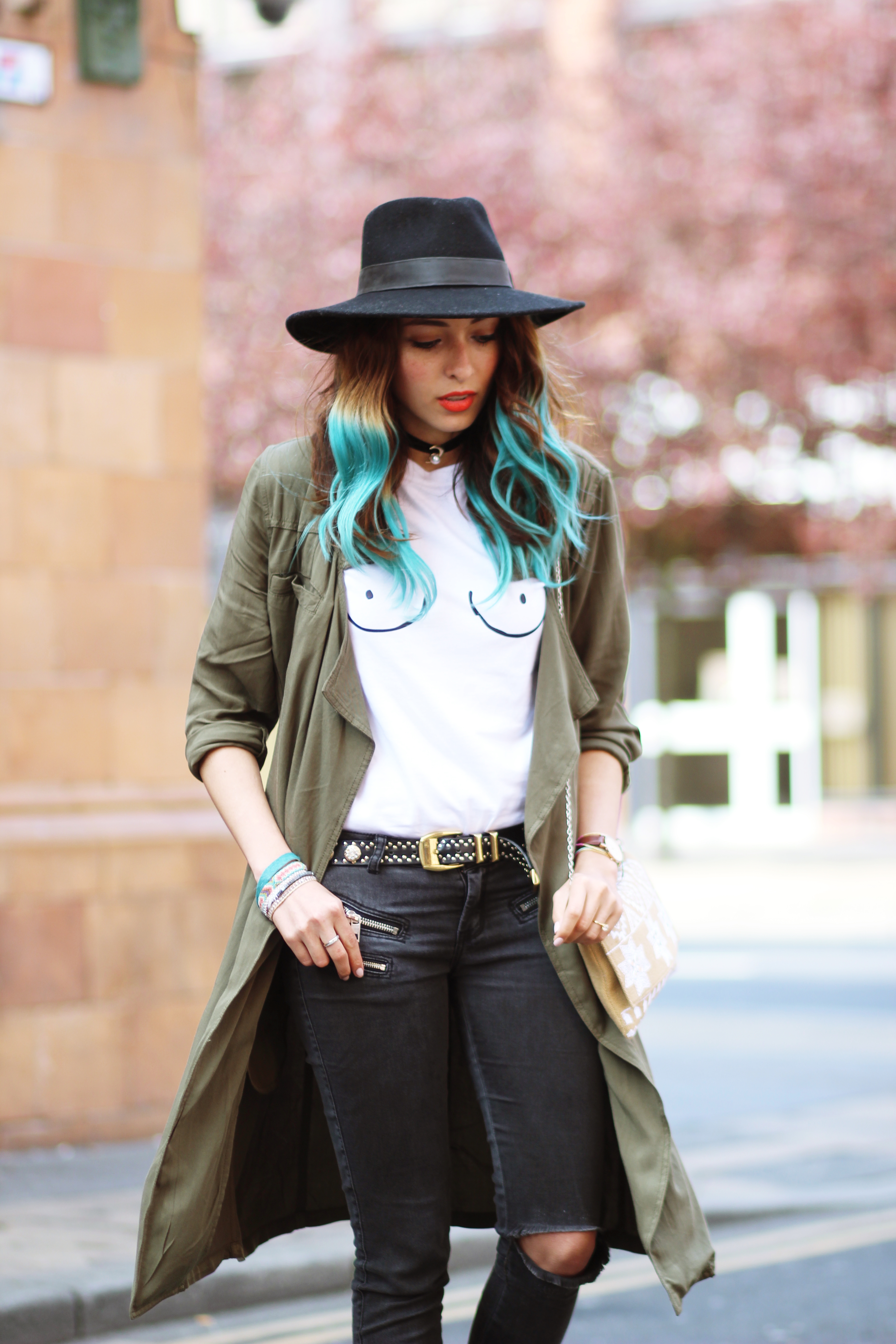 Remember the festival collage I recreat HERE the other day this outfit was my festival look that I was suppose to wear to live at Leeds festival but unfortunately I was unable to attend because I was very ill and that stop me from going to the festival that I was so excited about because it would had been my very first festival in the UK .
I wore this crazy hair extensions and for a matter of fact it looks so wicked on me I would never though green ombre hair will look so great on me, I'm still considering on dying my hair this colour I got so much  wonderful feedback  but I have to do the next step on colouring my hair blond just thinking that it will damage my hair so much, so a great option is a  wig because so it won't damage your hair.
Have you try hair extensions in this colour before?
If yes I would love to hear your stories!
Love,
Virgit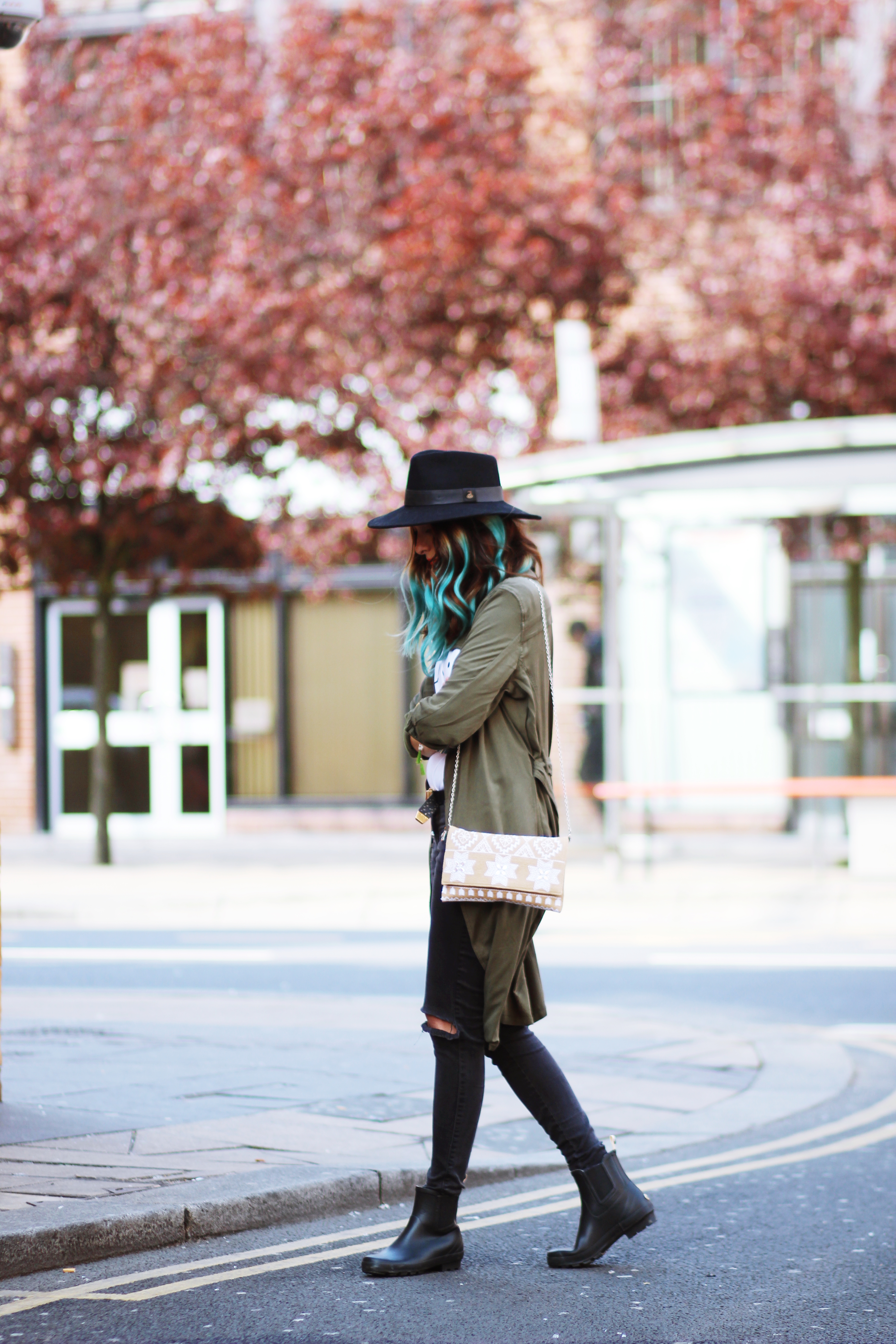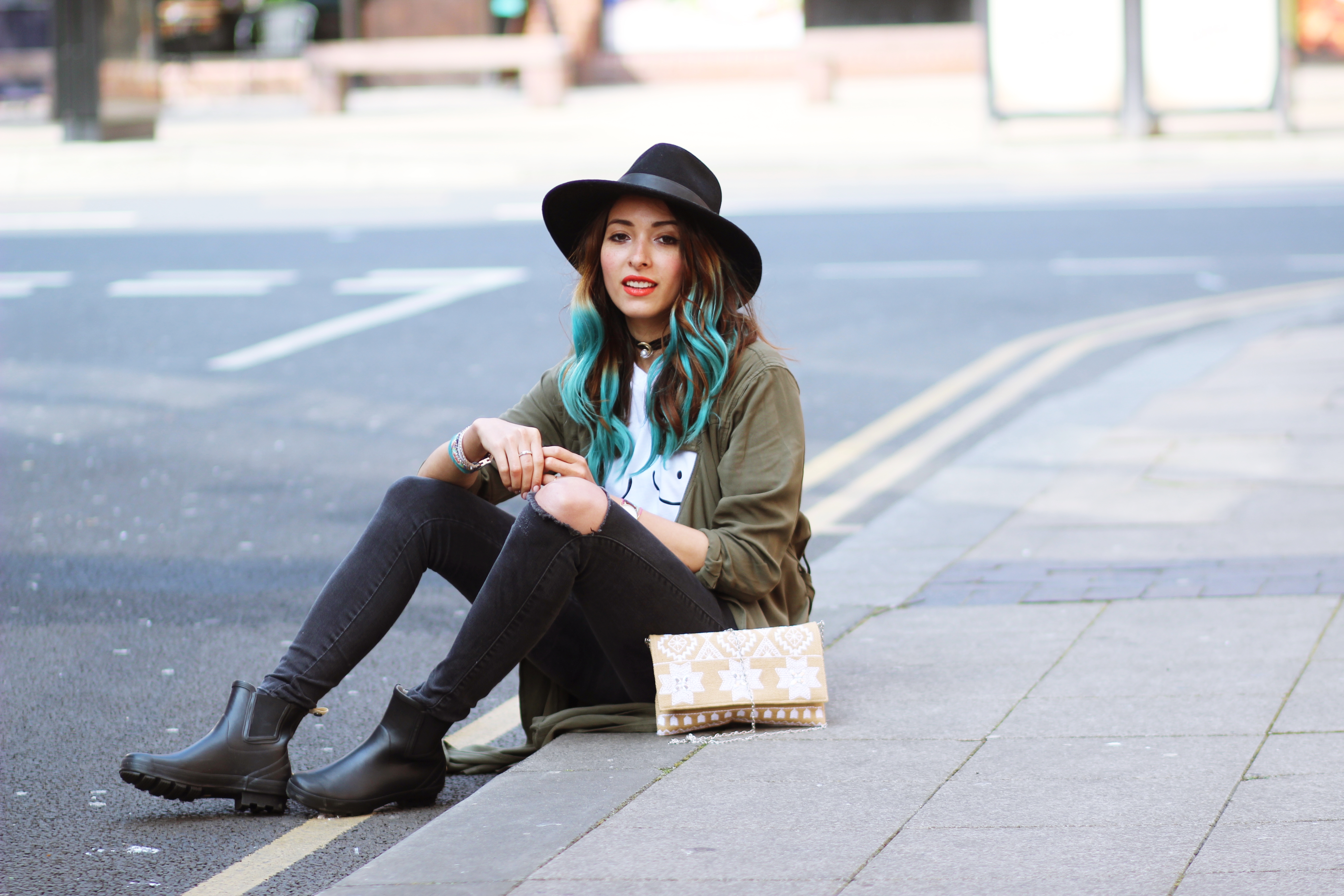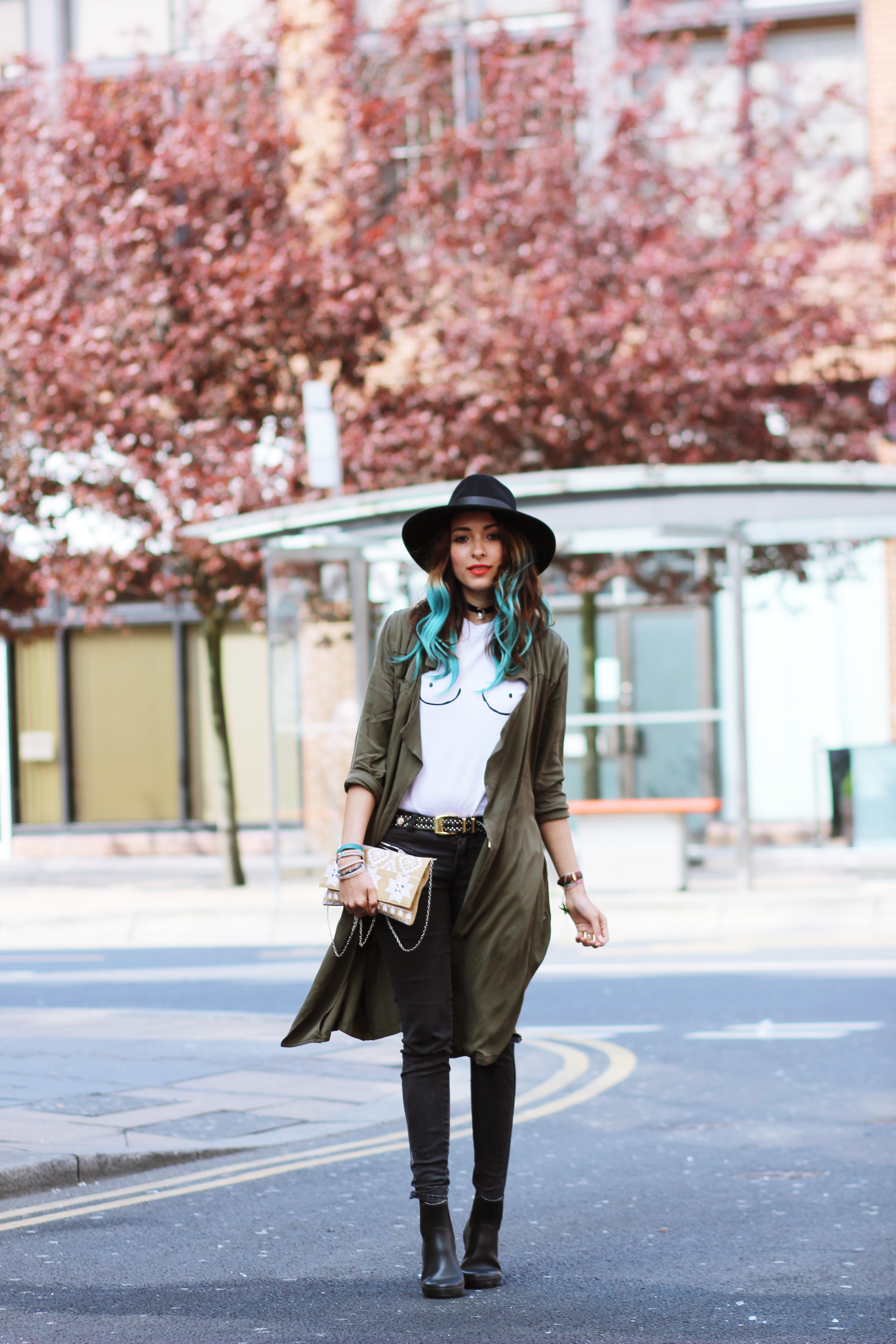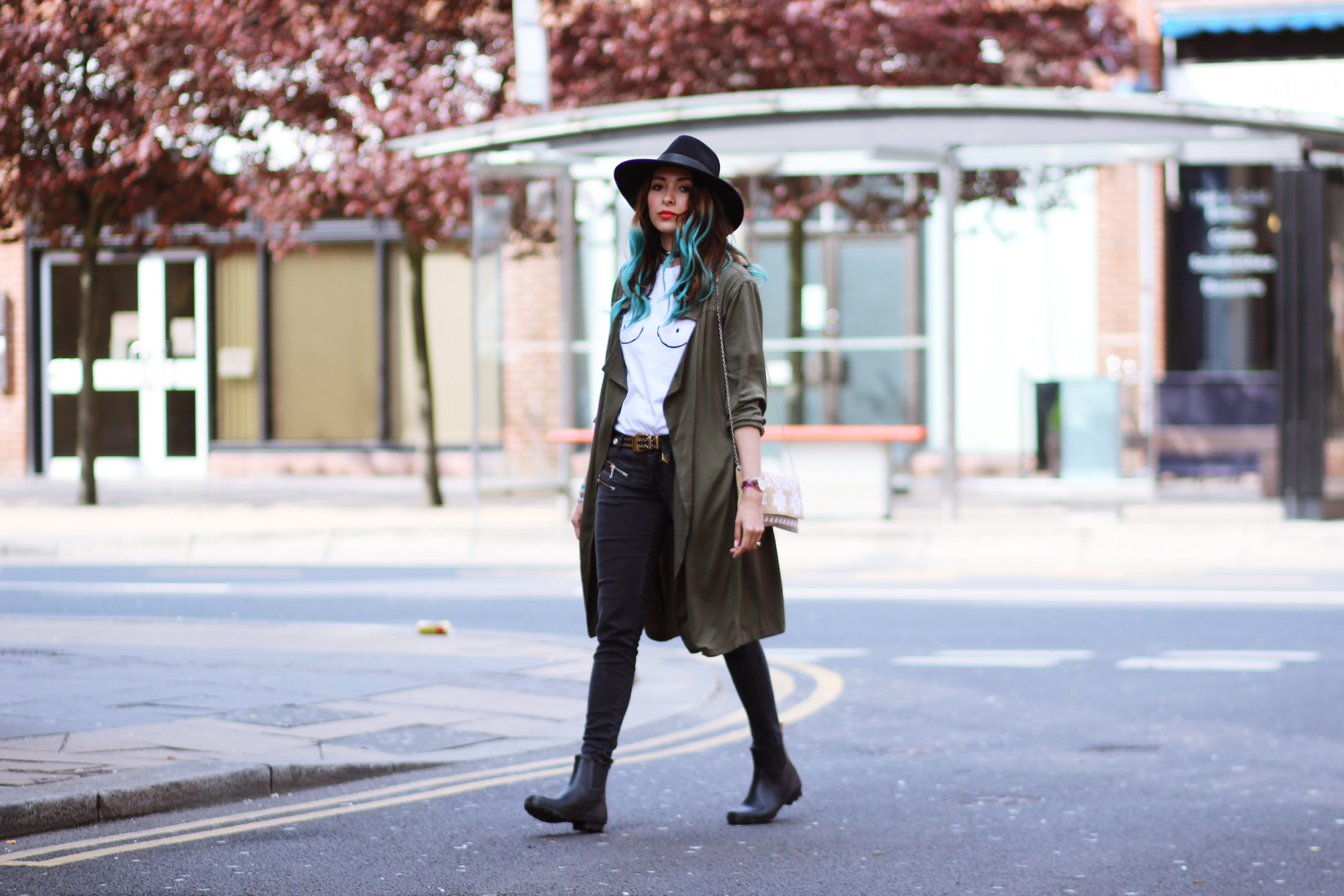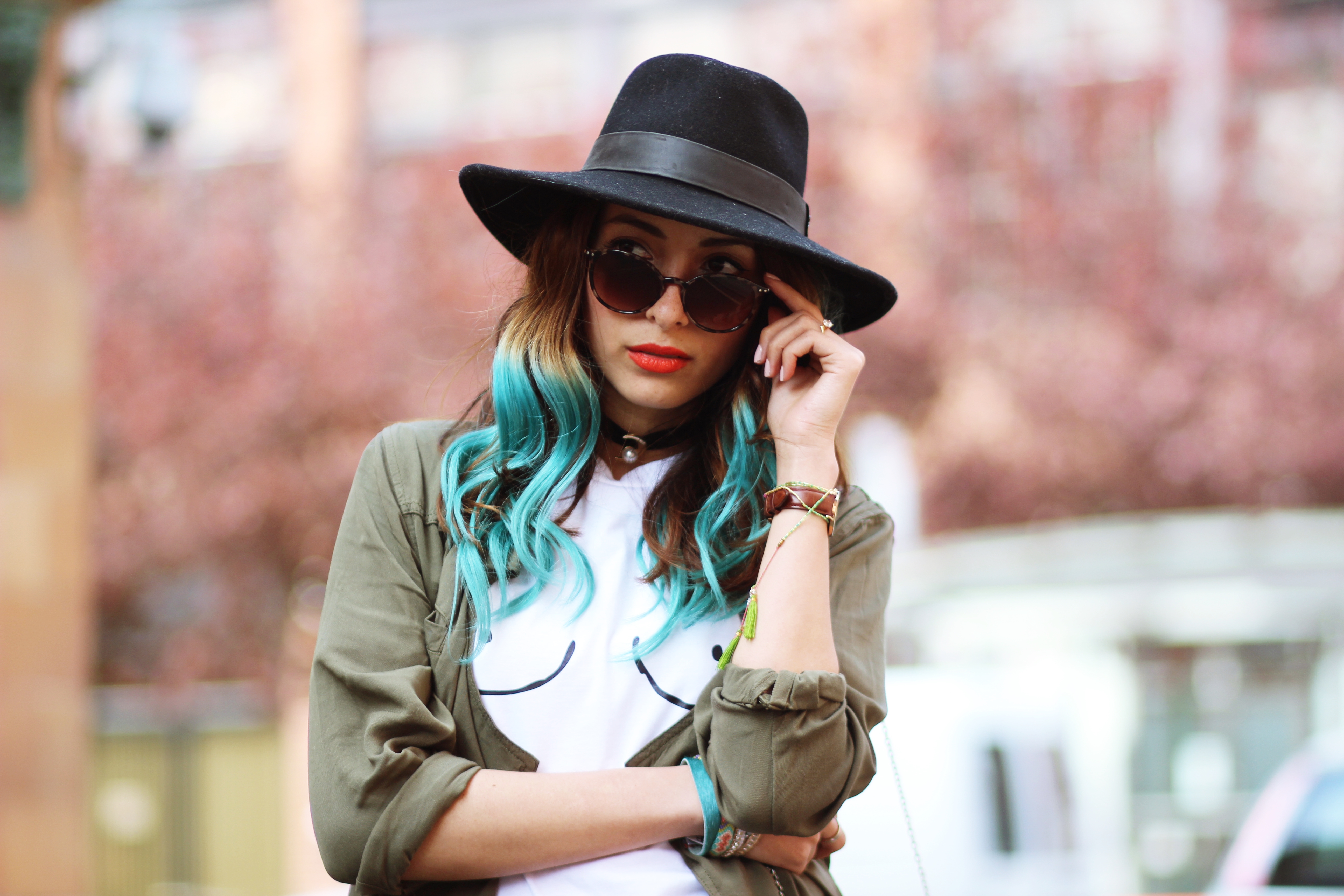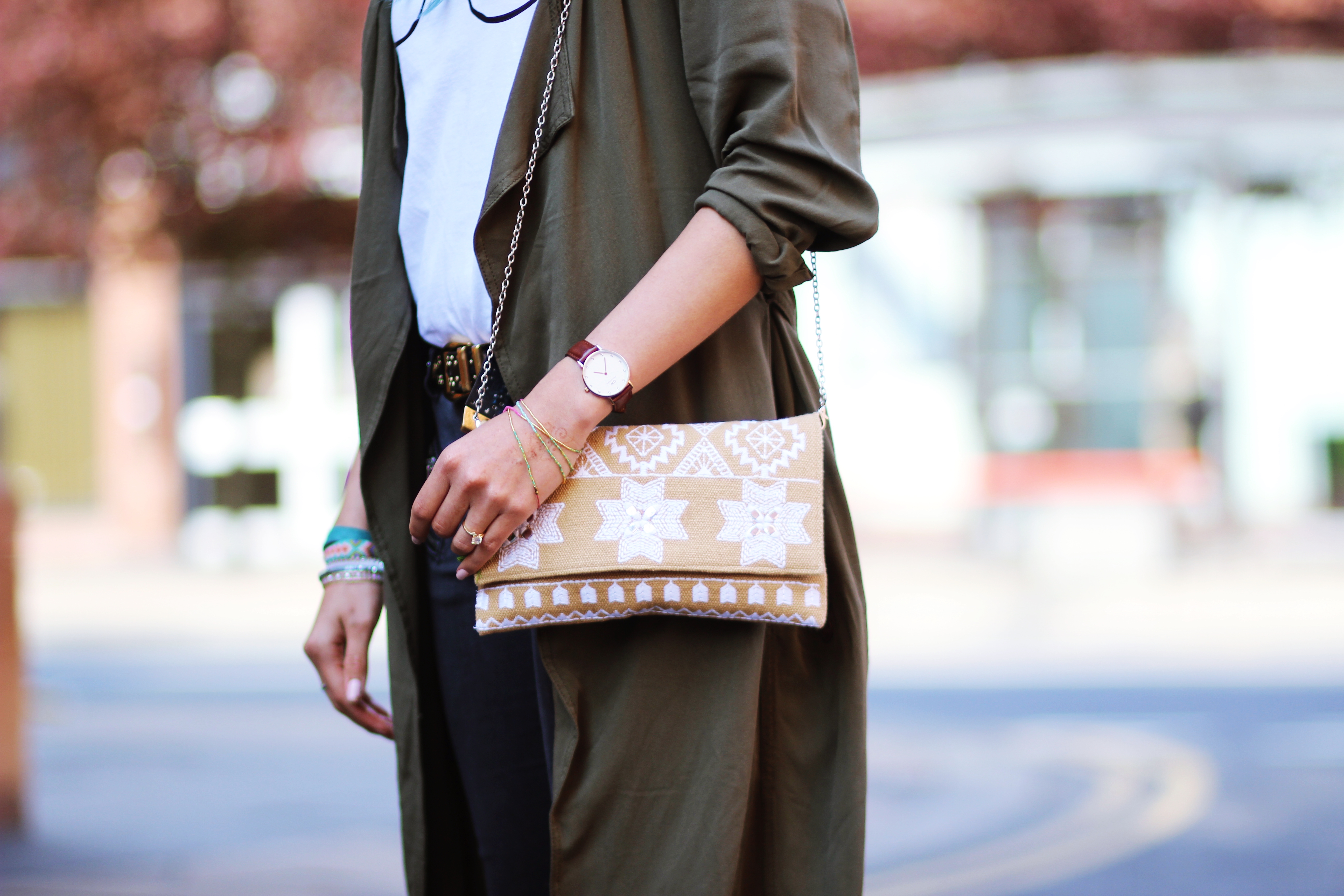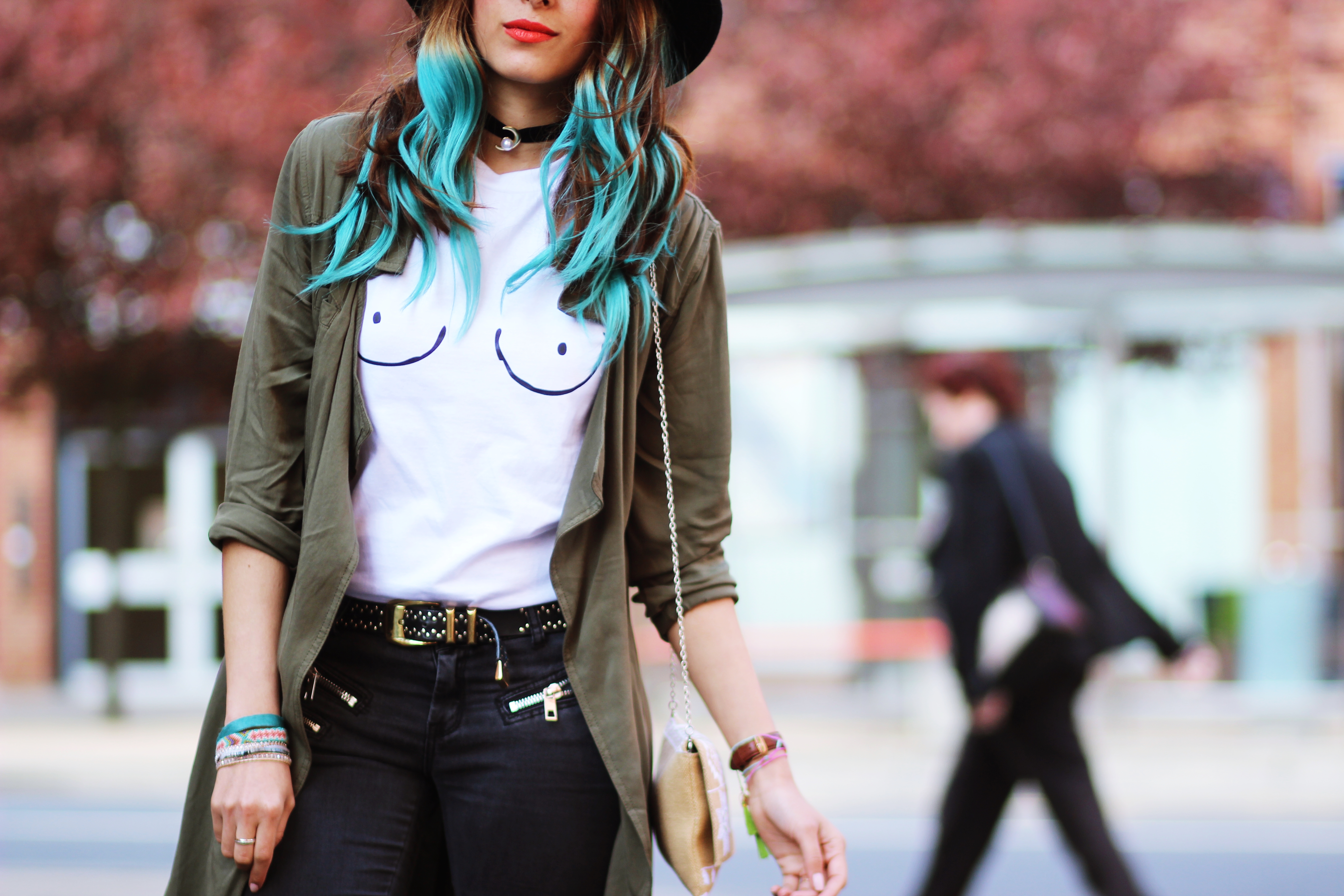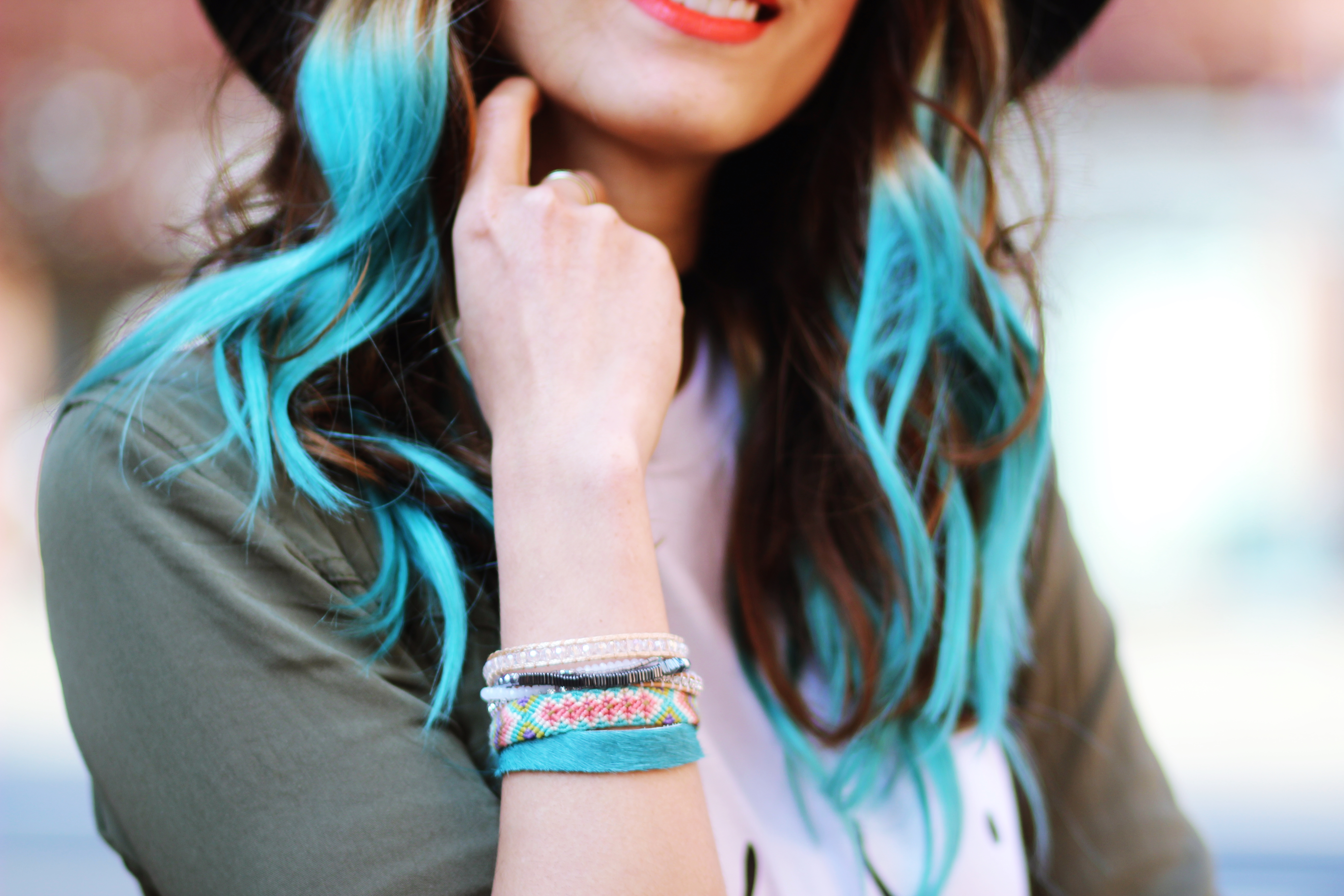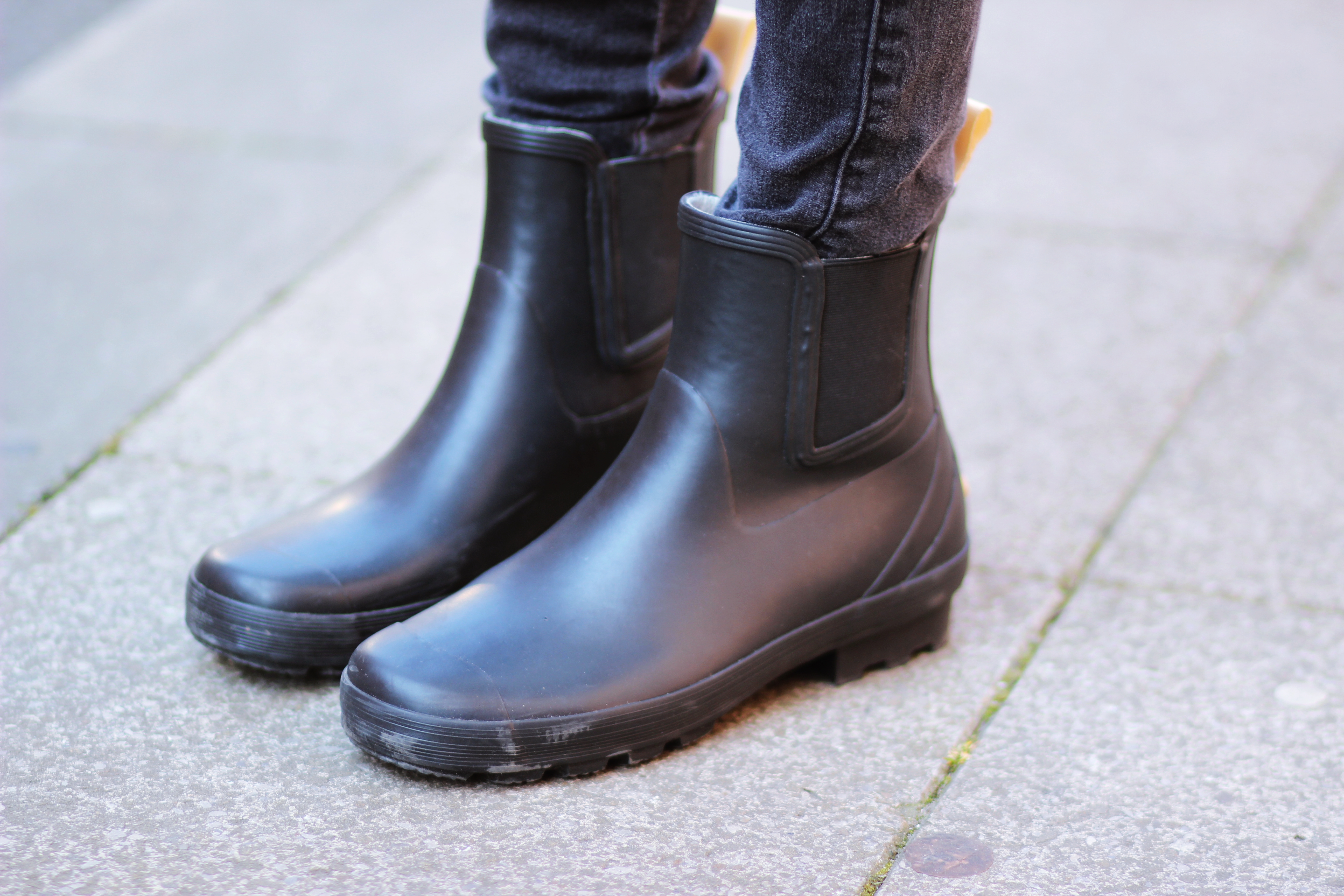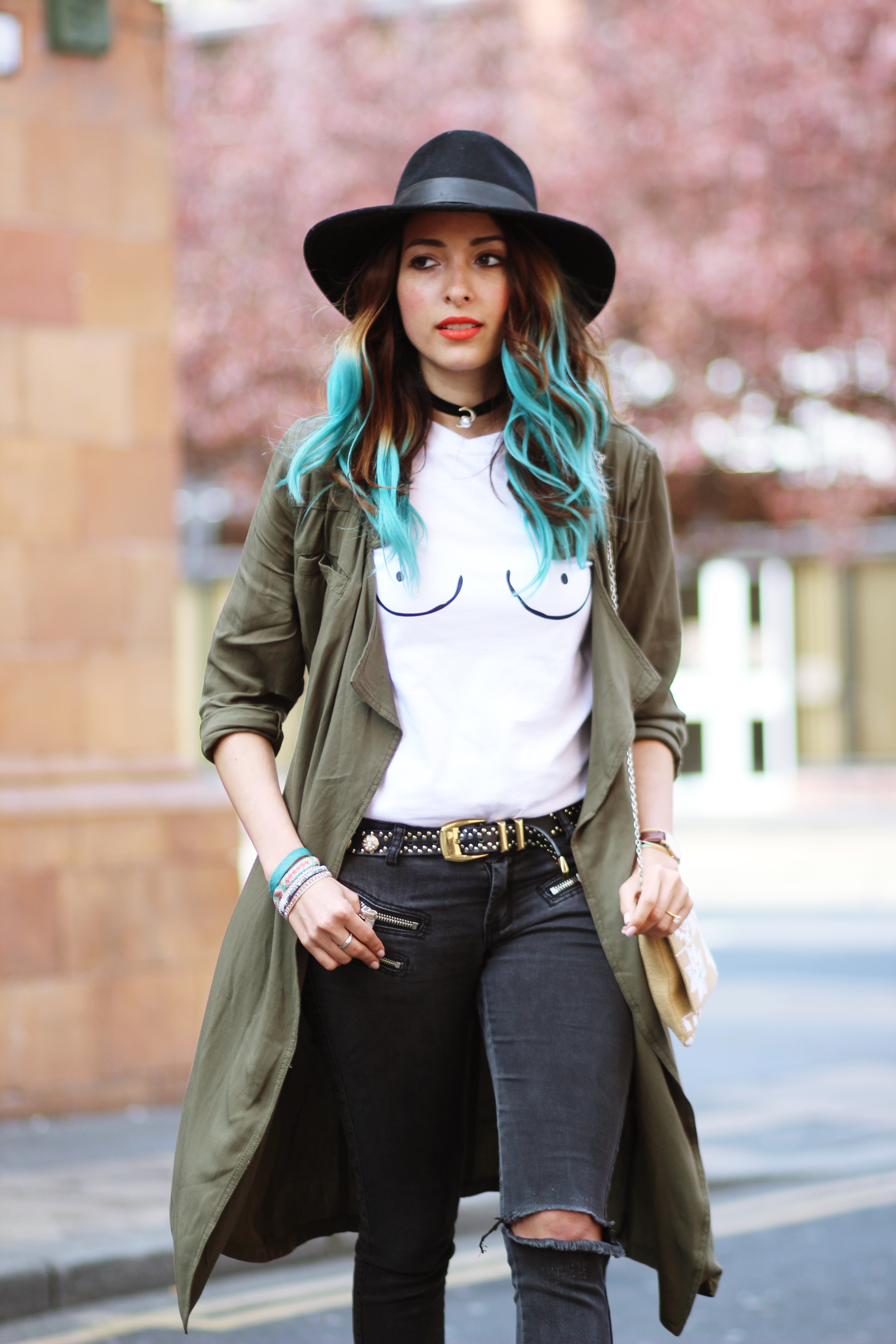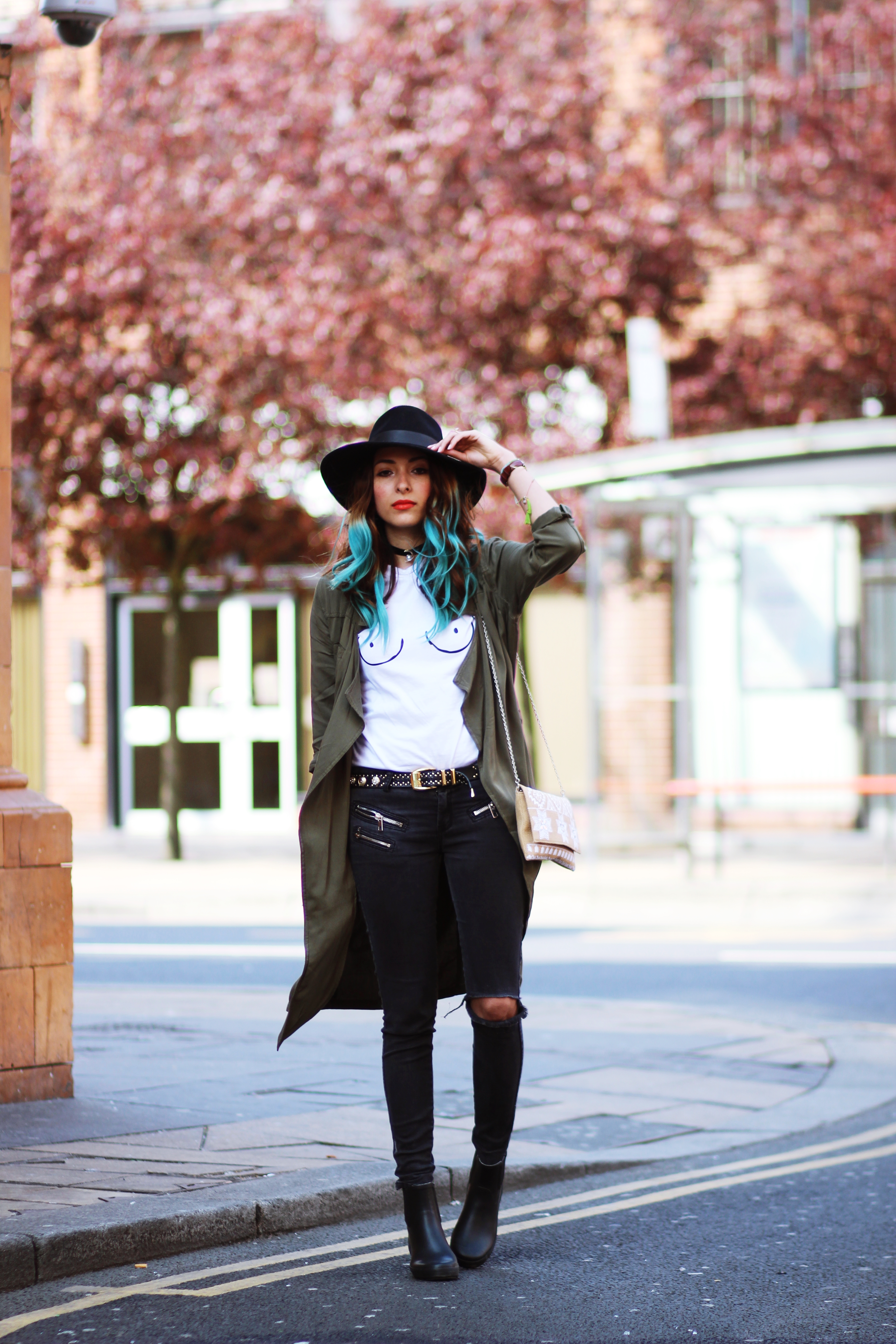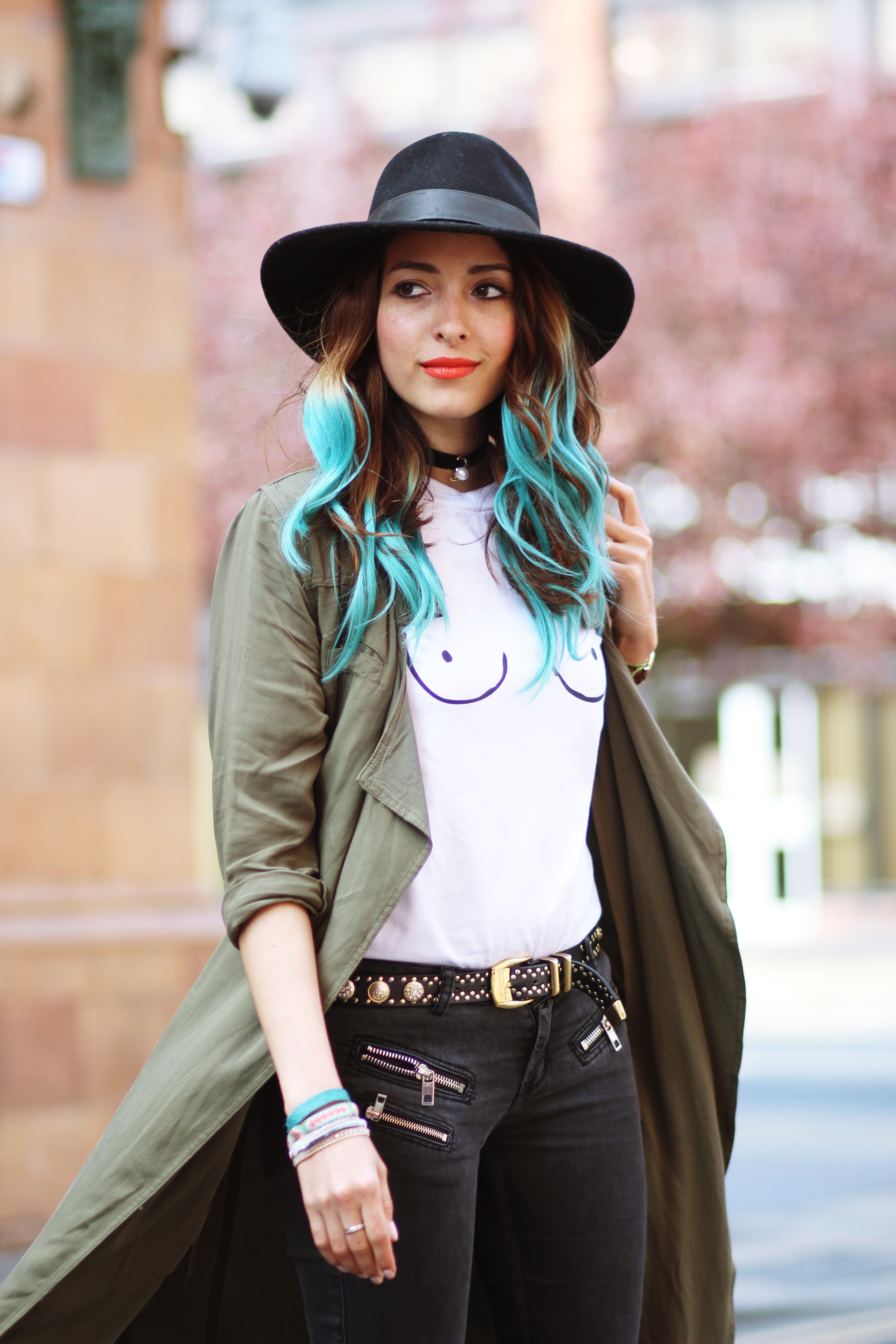 What I Was Wearing:
Hat: Ecuaandino
Choker: Choies
Tee: Etsy
Trench coat: Garcia jeans via Tonic Clothing
Vintage belt: Versace
Wellies: Spats boots
Sunglasses: Bloc eyewear
Clutch: Boho Betty
Necklace wore as a bracelet: Boho Betty
Bracelet: Boho Betty
Purse: Fibre and Hide
Watch: Daniel Wellington
Hair extensions: Minihouse888
-SHOP THE POST + MORE-
Comments