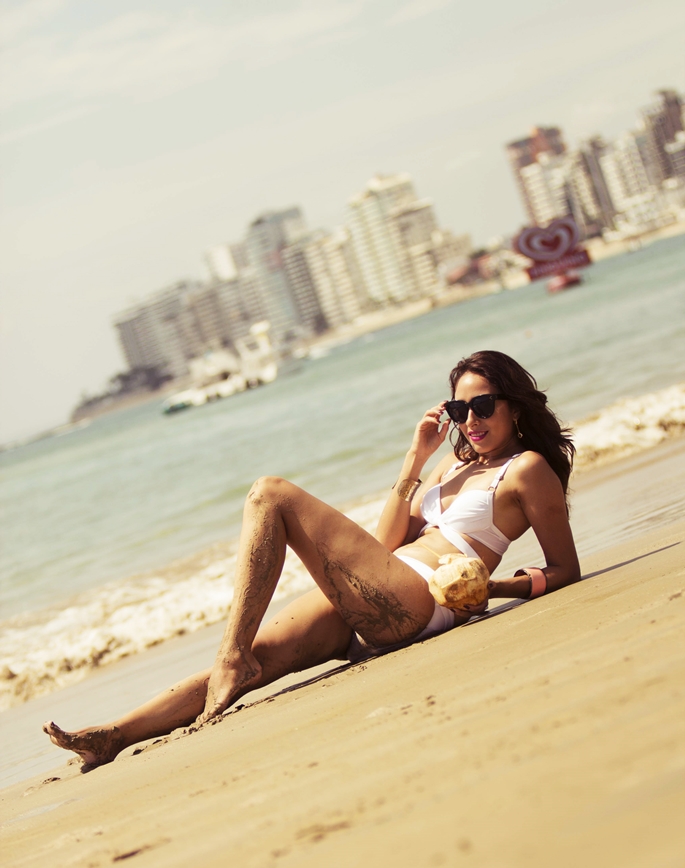 I have to tell I have never had such an amazing bikini shoot ever this have to be one of my best ones ;D.
This pictures were shot in Salinas beach in Ecuador is one of the coolest beaches over there , been in Ecuador has made me gain weight I seriously can't believe it till now because I have been skinny all my entire life and I use to call my self garbage because I eat everything no matter what I use to laugh when I use to go out with friends to a restaurant and I always order what ever I feel like eating and my friends will just ordered a salad.
Friends and family said I look better now then what I did before, but passing the age of 25 means taking more care of our self I never use to go to the gym, but I'm thinking of joining to keep myself fit.
It felt weird doing this bikini shoot specially in Ecuador were all people will start staring at you , I got use to it but just been in a bikini shoot is different if you understand!! LOL
I'm happy with my body but I'm absolutely not size 0 , and seeing all those skinny girls on Instagram makes me realise I need to work on my tummy LOL so doing exercise is a great thing don't you think?
Happy Summer days!
Love,
Virgit
Pictures by Andrea Rendon http://andrearendon.com/
What I Was wearing:
Hat: H&M similar HERE
Bikini: Easytiger 
Kimono: Alterego similar HERE
Sunglasses: Celine
Comments