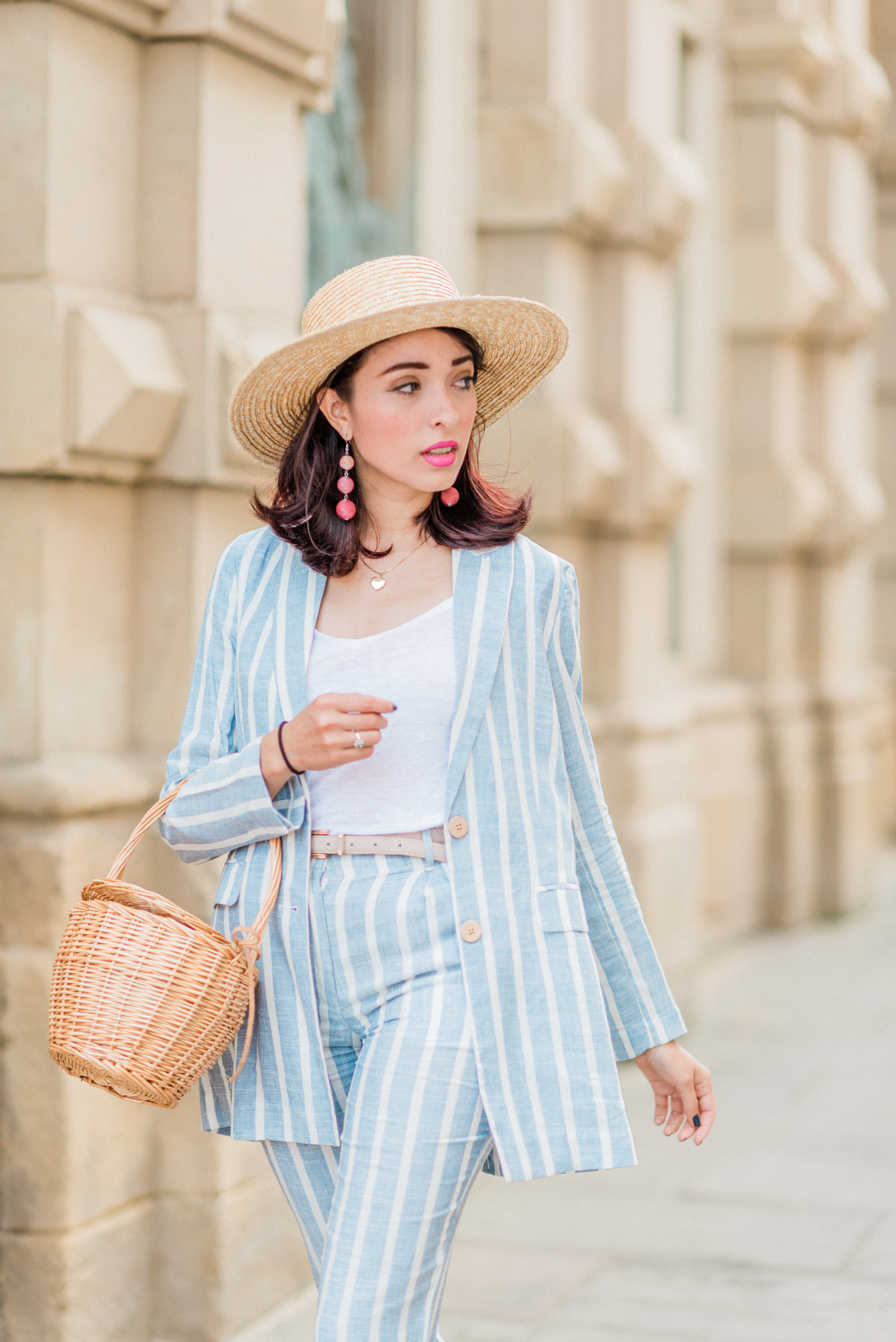 Happy Monday, my lovelies! I hope y'all are having great start to your new week. I'm still dragging from the weekend. My mum came over from Amsterdam so I'm being her tour guide here in Newcastle, the last few days. That's why I haven't being that active here on the blog. You know that feeling of being determined to get something done no matter what?! Well that's how I'm feeling with this post haha. I didn't have time to finish it up this morning,  and even though it's almost 23:00 in the evening, I'm still determined to publish it. Better late than never, right?! 🙂
I'm trying out this new linen material set blazer and trousers  This
striped linen blaze
r is a must-have and is currently on sale half price!  is still in stock in a ton of sizes. I'm wearing the M regular, pair it with jeans, or white linen trousers  and you've got the perfect transition look.
I'm heading back doing  more courses here in Newcastle, so got some homework to do, bare with me, hope to be posting more soon as I got a lot of new looks to show you.
Well, that's about it for today! I hope you all have a great rest of your Monday. Thanks for stopping by!
Love,
Virgit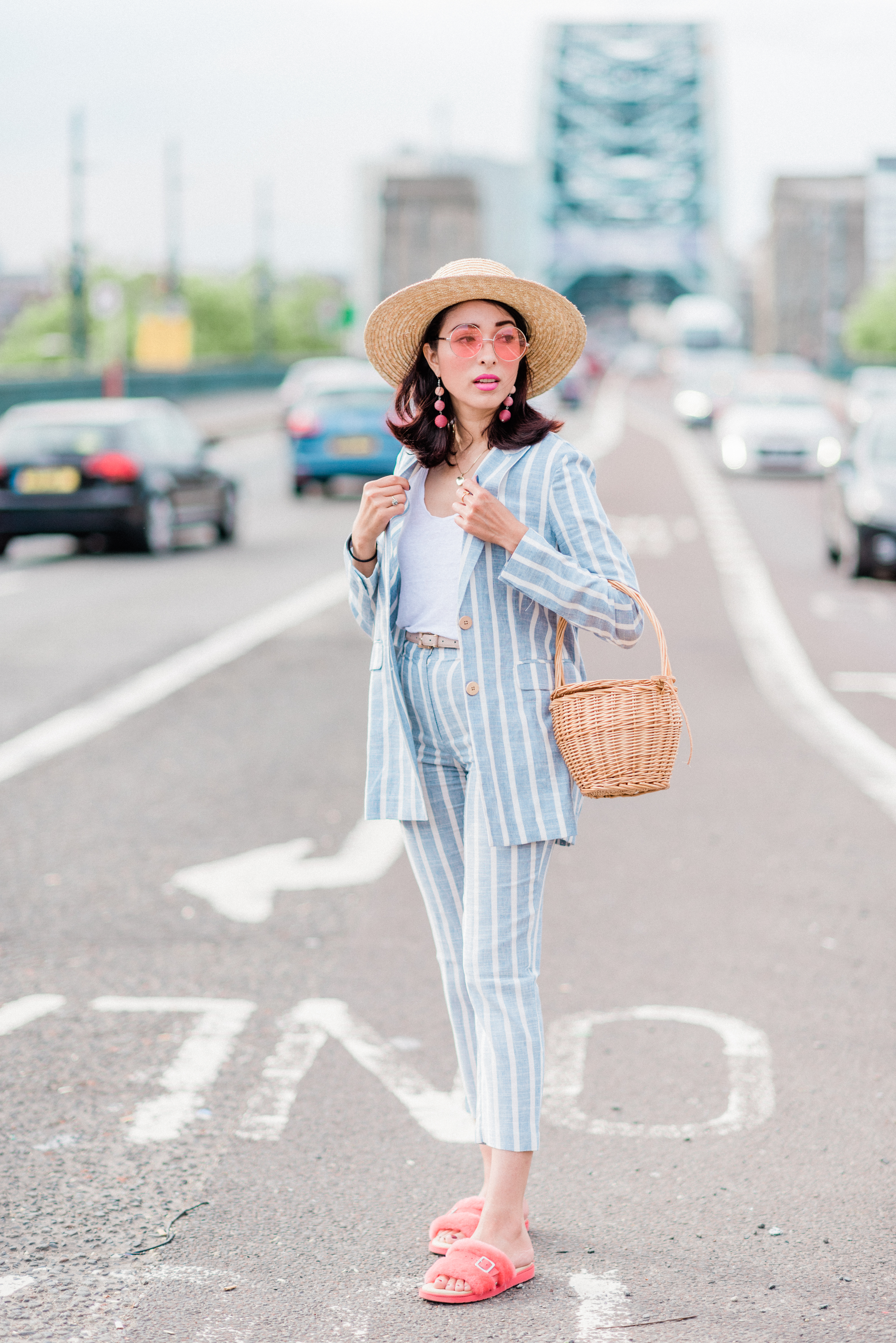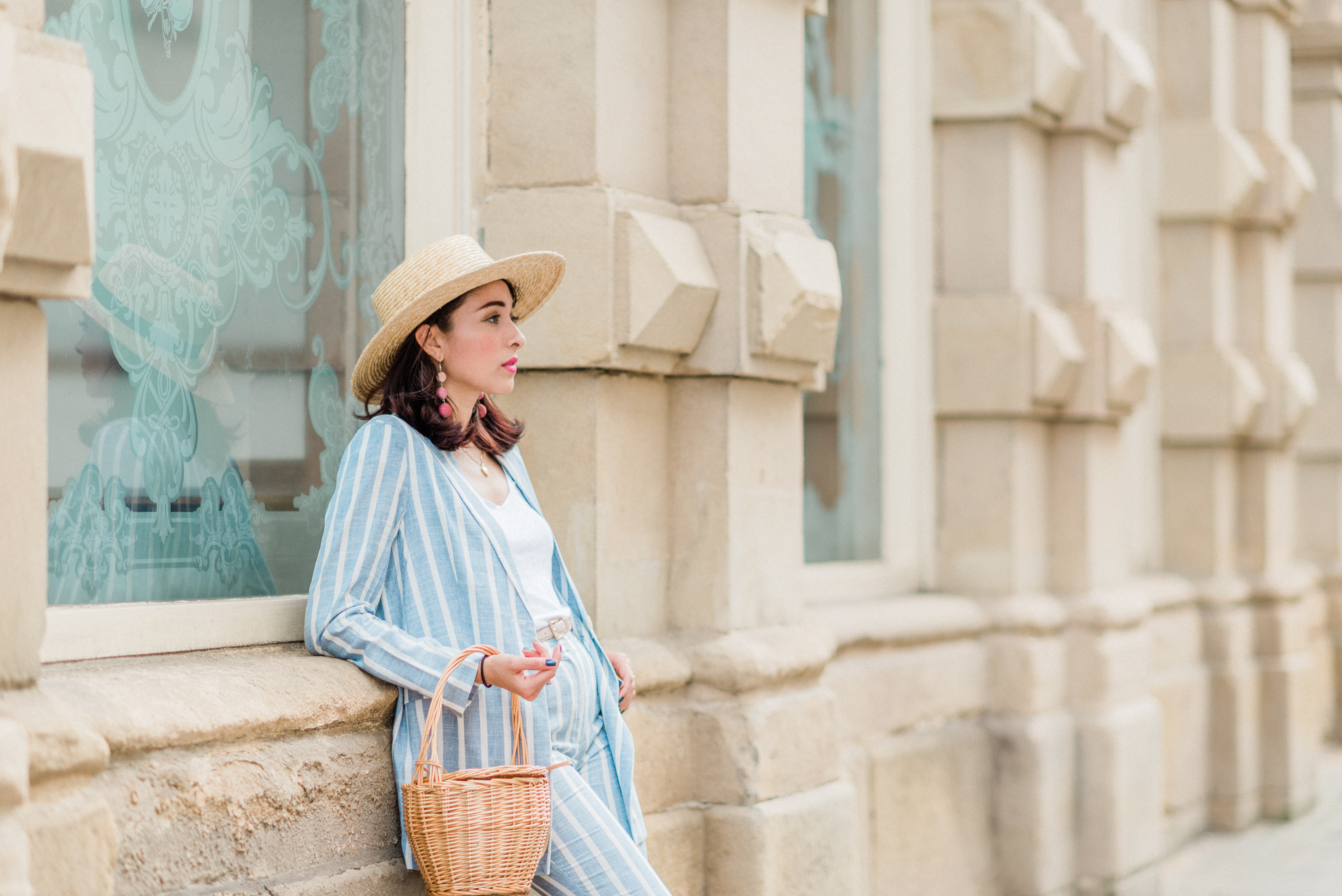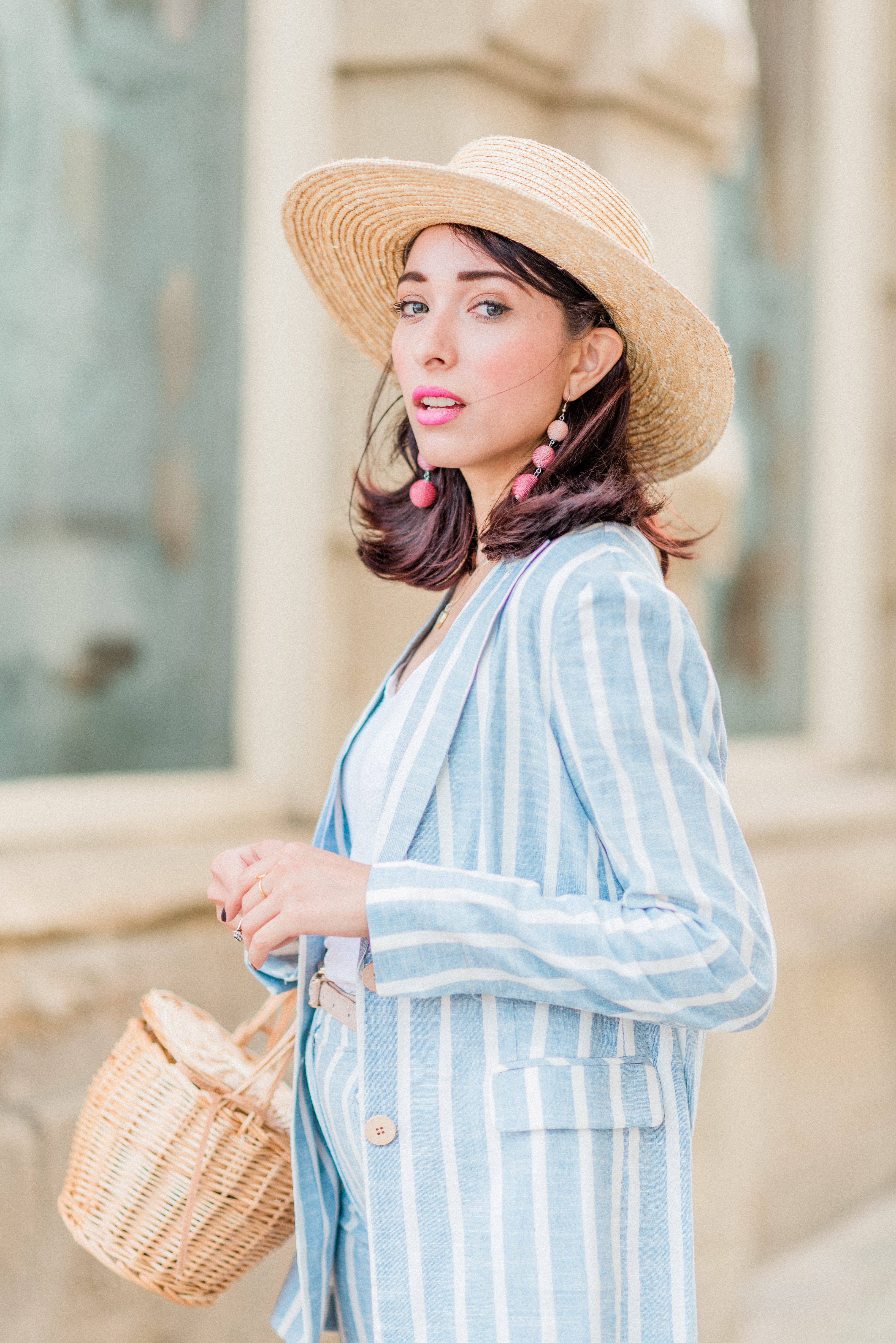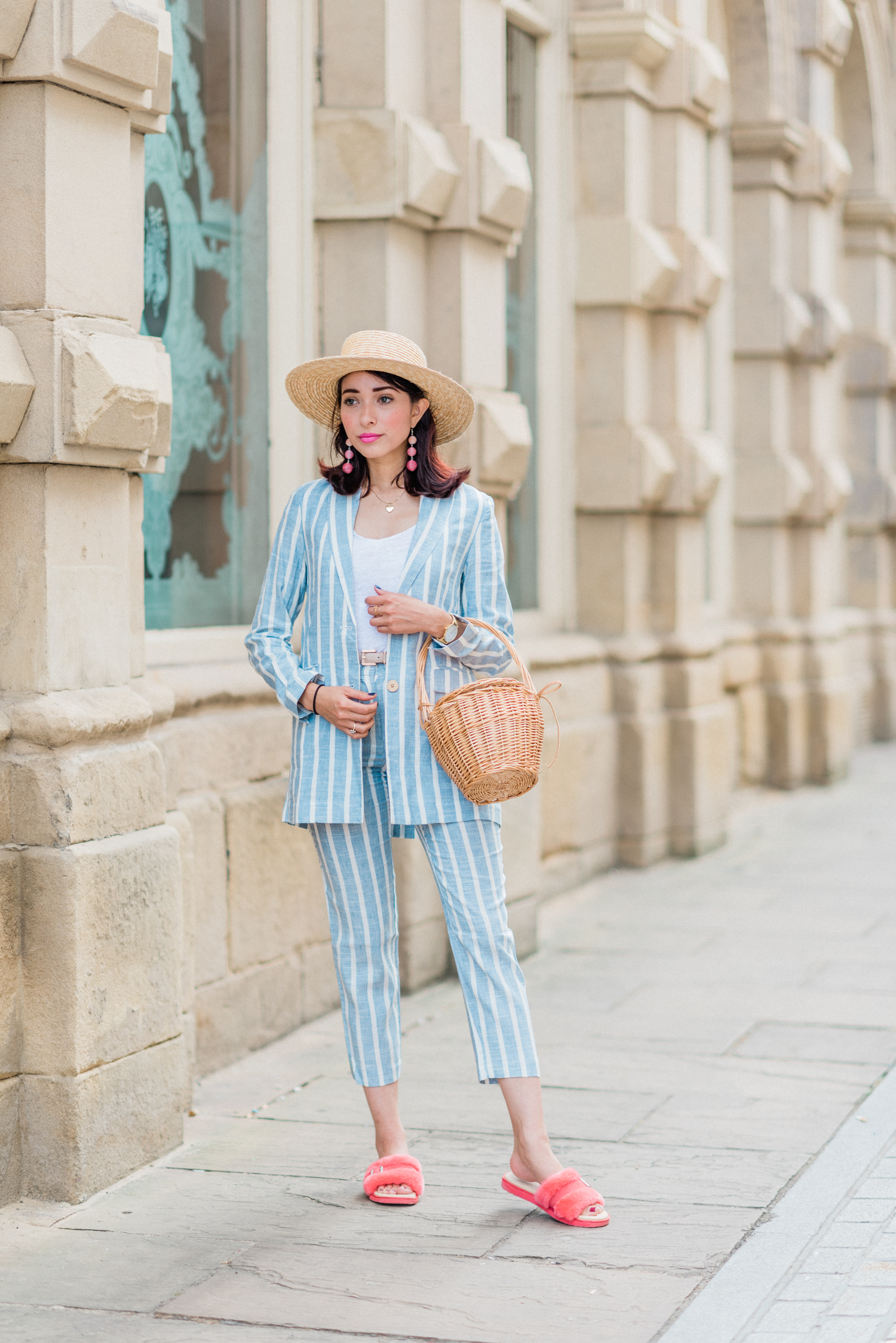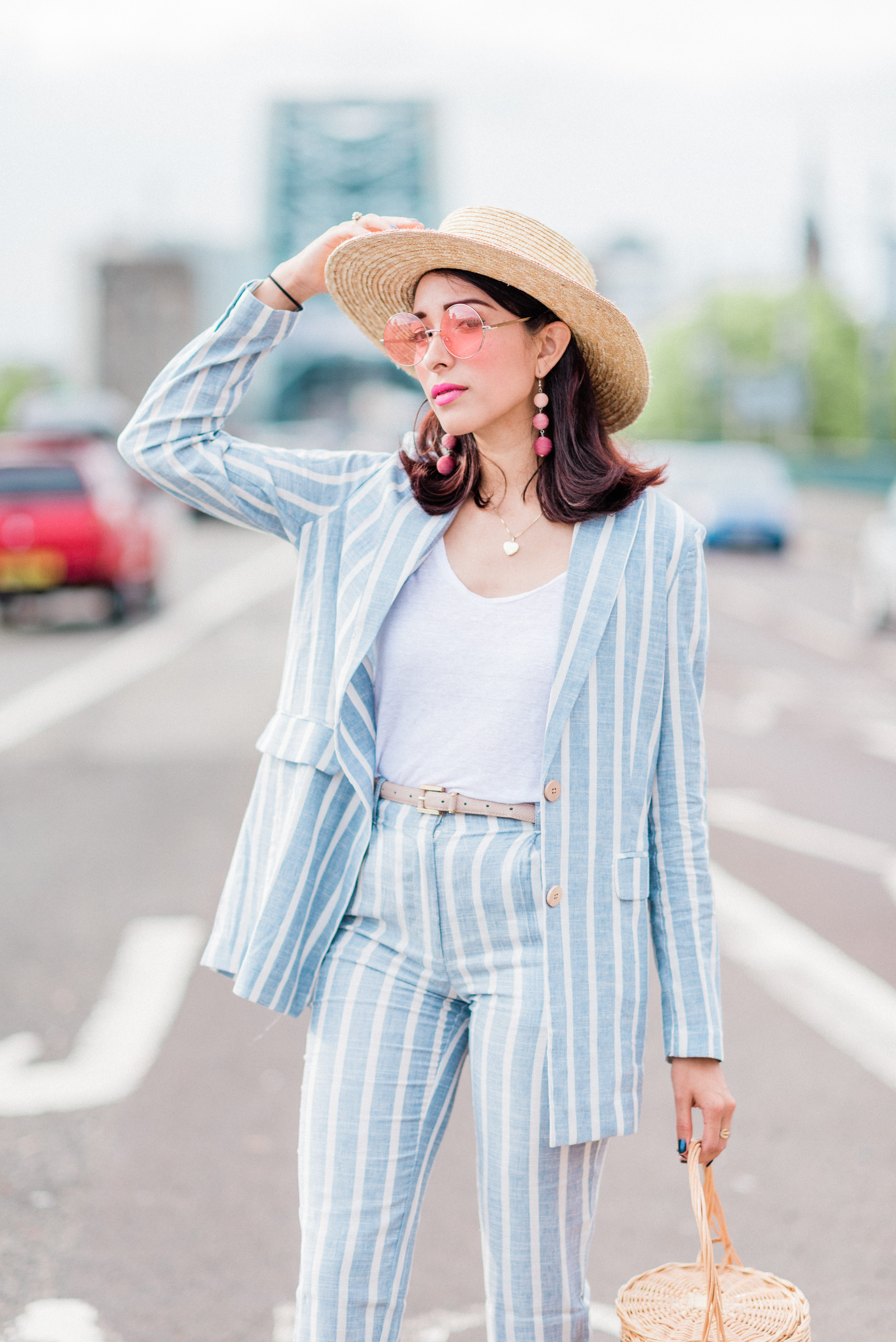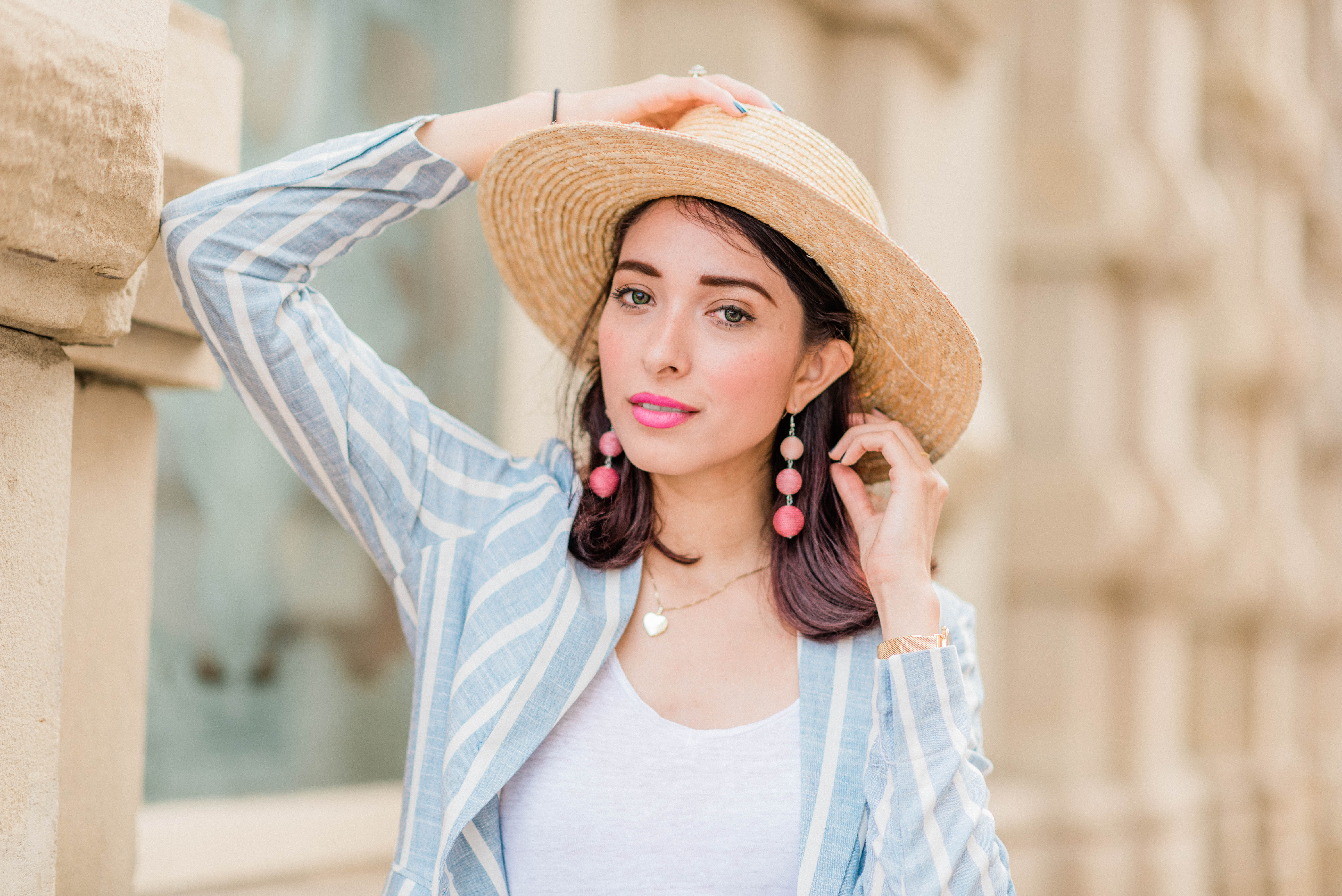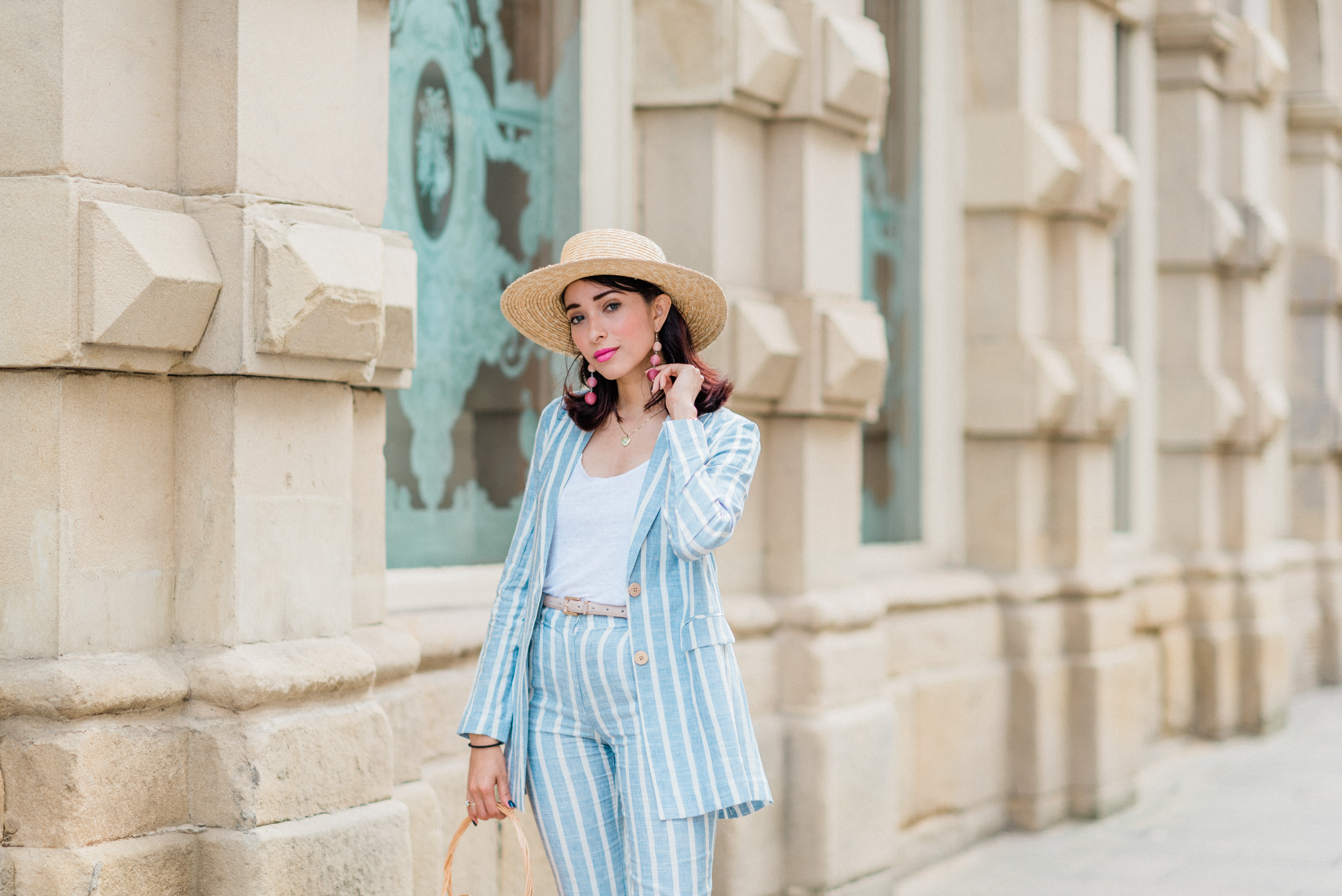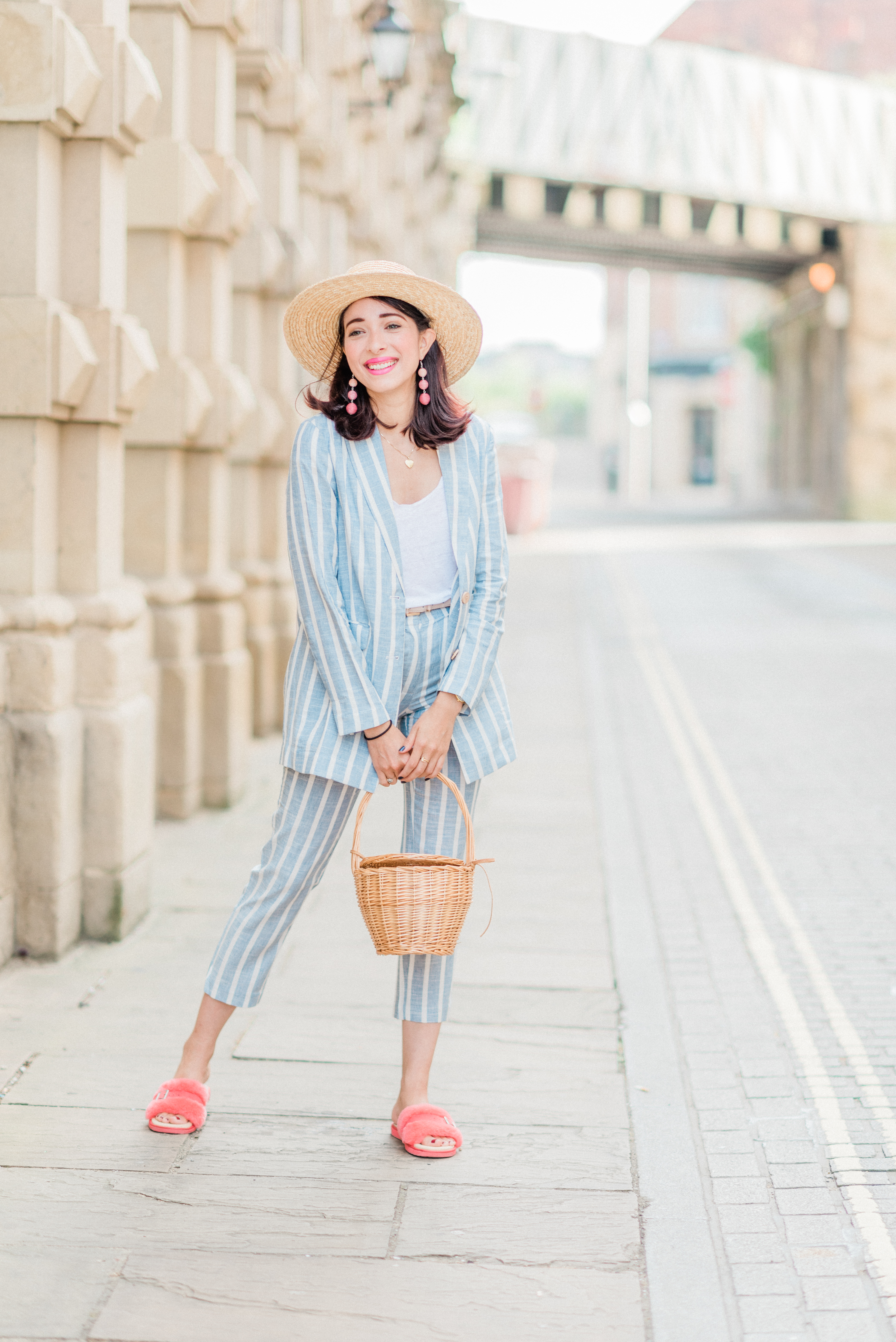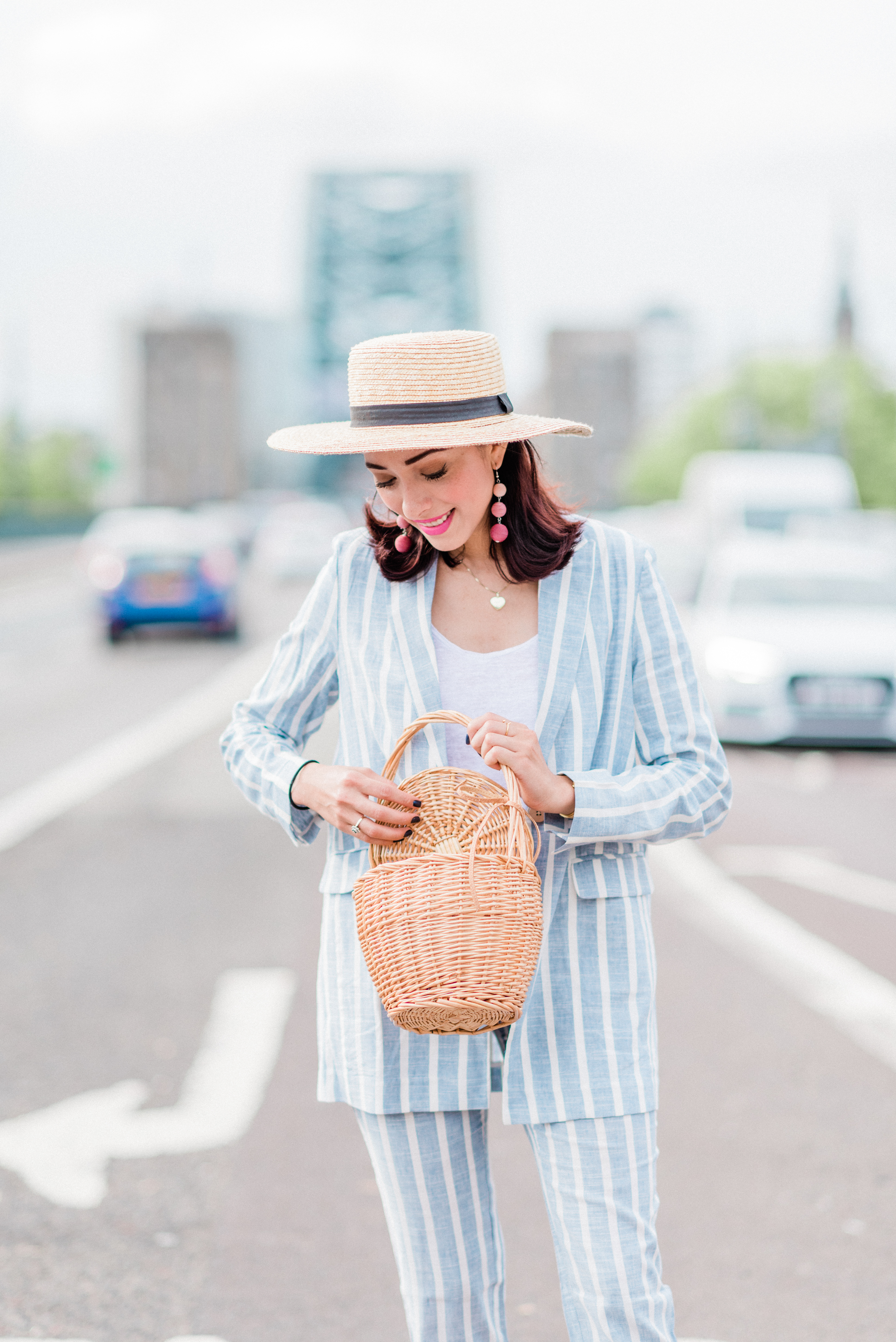 What I Was wearing:
Straw hat: Topshop similar HERE
Blazer: Mango
Tee: WE similar HERE
Trousers: Mango
Straw bag: Topshop
Shoes: Emu Australia release next year
Earrings: HERE


Comments