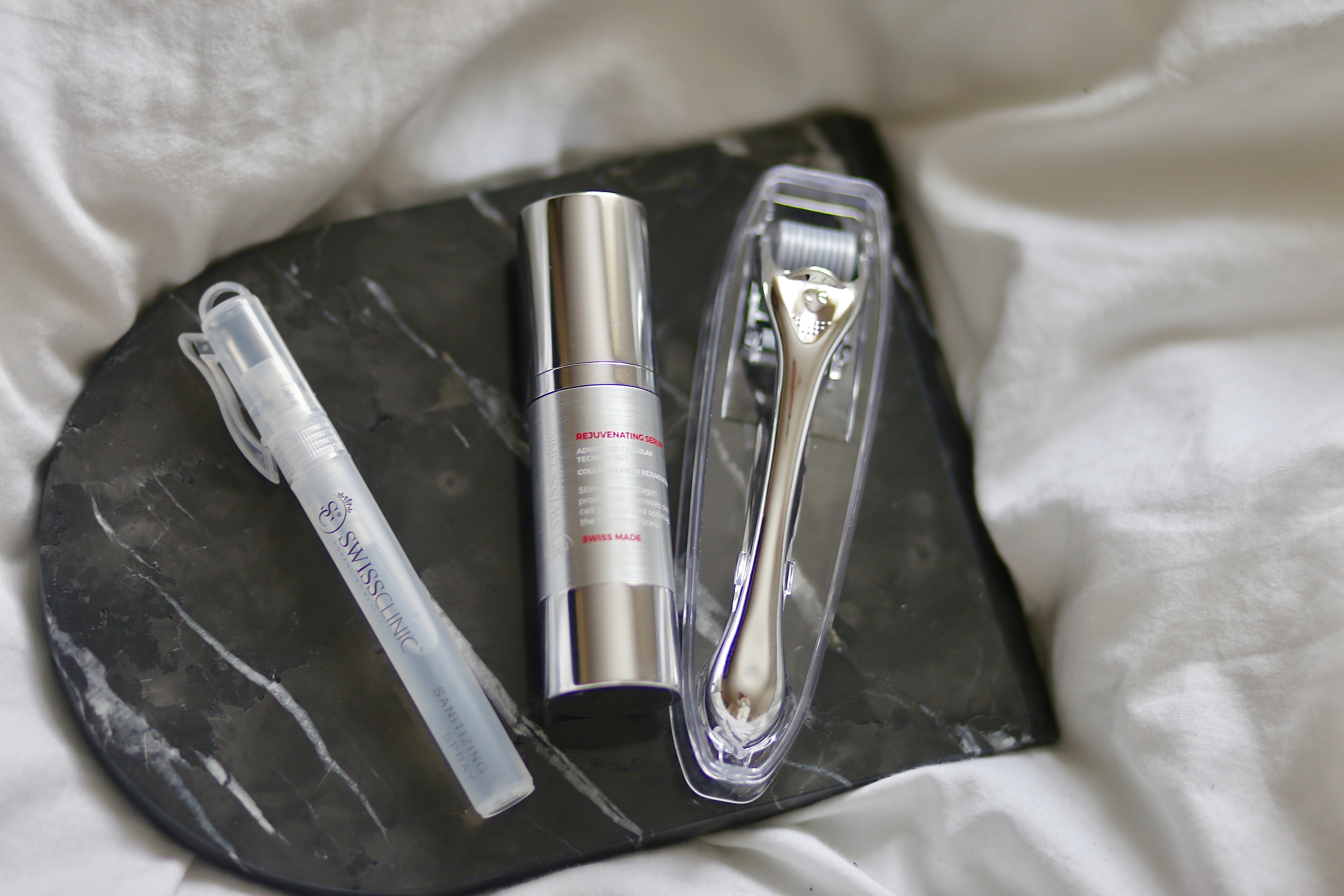 My latest obsession micro needling at home aka derma rolling by Swiss Clinic this is an at-home version of a procedure that you can get professionally done by, this magic tool has a roller ball of very tiny minimally invasive needles that help stimulate collagen production and plump up your skin.
I never tried before because the idea of puncturing tiny needles on my skin scares me, but though I'm going to give it a try because eh we are not getting any younger! and I heard from so many people that it's pretty painful but effective at the same time. but this home kit is not as painful and a mild version of the real thing.
I have tried for a week already, I noticed my skin was much softer. Is it painful not really but if you have a sensitive skin your face will get red it's hard to describe the feeling, is a weird one?

My steps using the tools are first of all using the derma rolling I make sure to sanitize the derma roller after you are done after that I use the serum on my skin because the skin suck in whatever you put on, you can use any serum but as long as doesn't contain alcohol or acid.
Until now I'm very happy with the results. So if you are thinking about micro needling make sure to ask your dermatologist about it.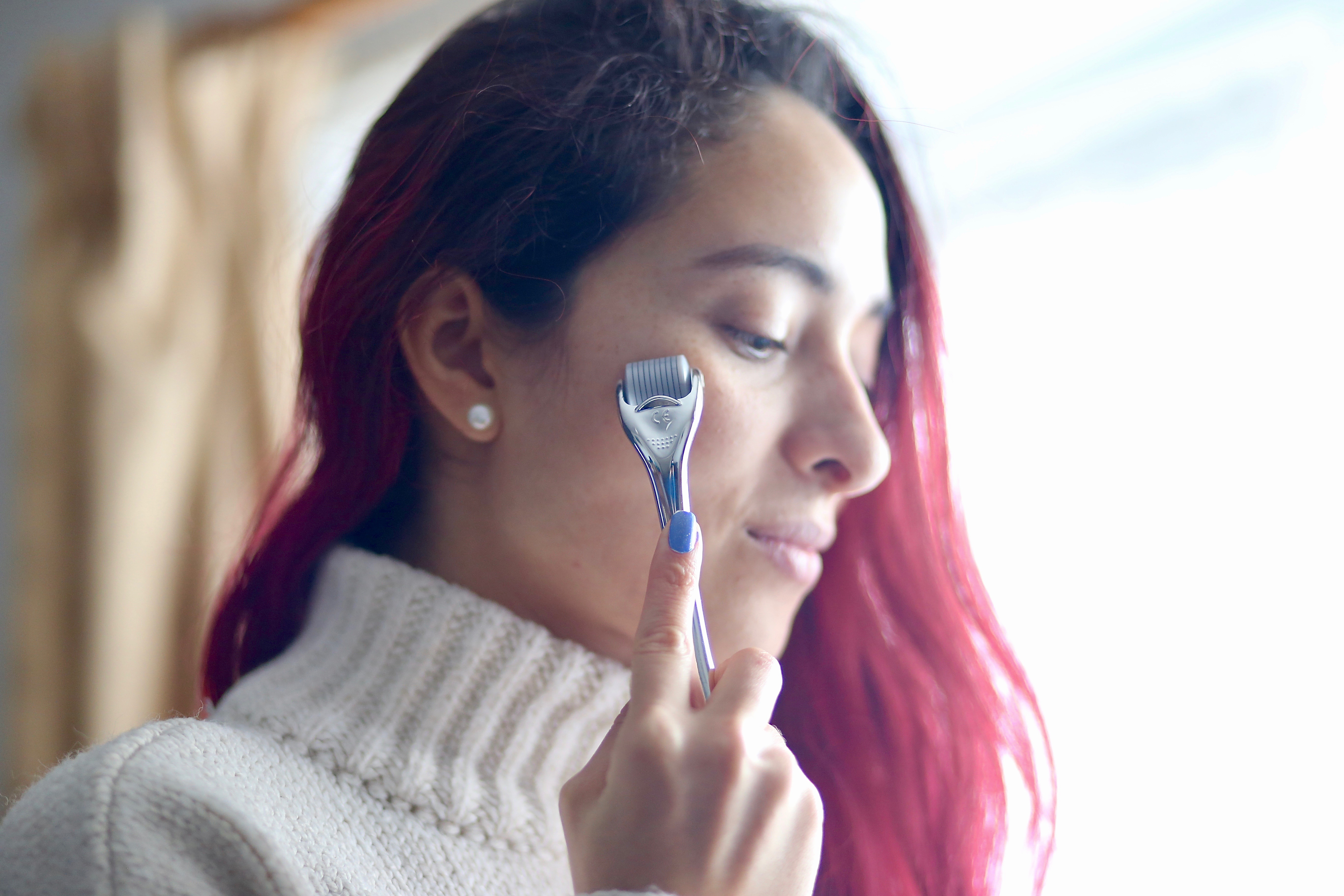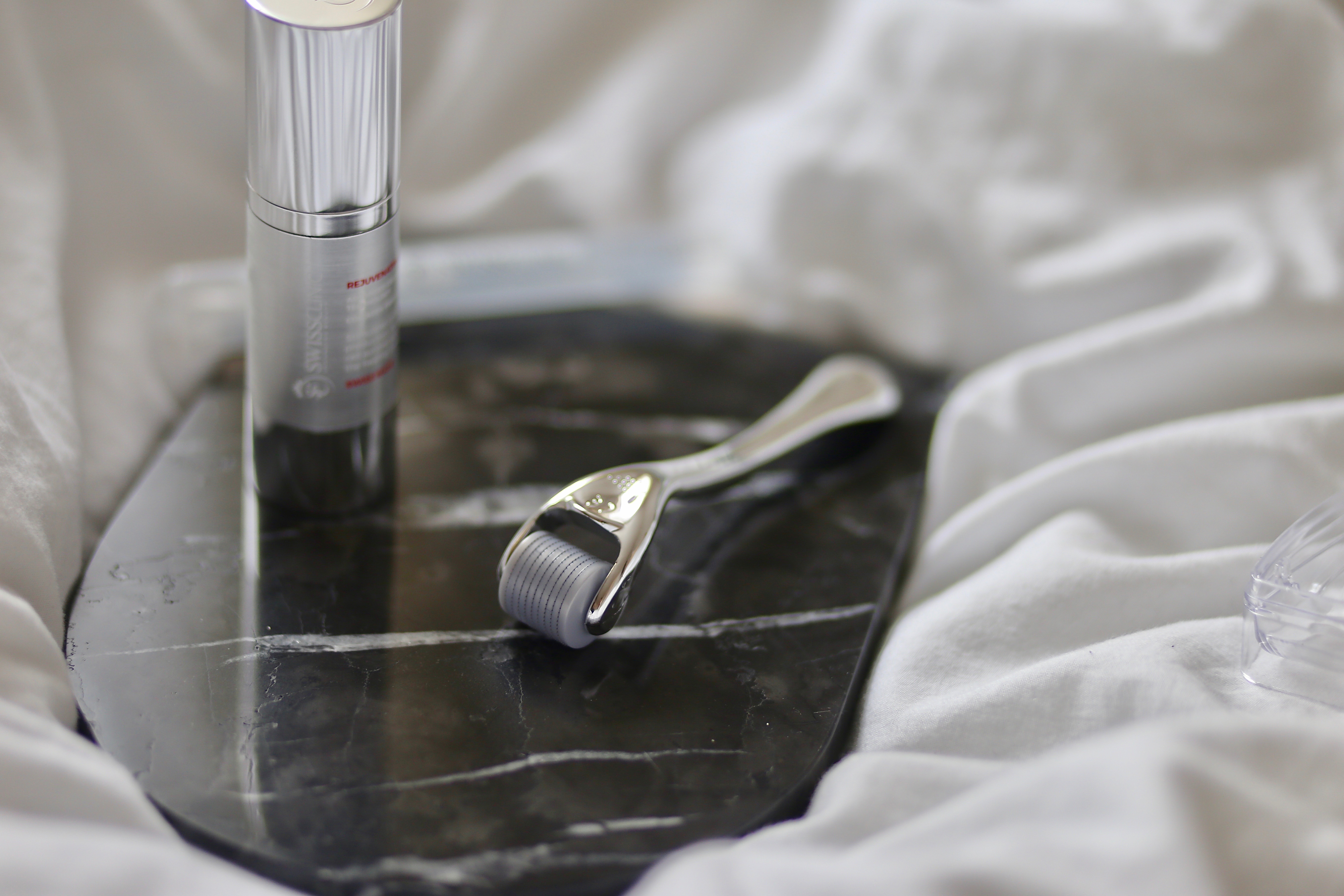 Save
Save
Save
Save
Save
Comments