Hello my lovelies and happy Thursday! Hope you all are having a great week so far 🙂 It's crazy to think that we're over the end of  October. Where is this month, season, YEAR going?! I feel like it's simply flown by. We took these photos not so long ago in a new bar in town. I honestly had not planned on even sharing them, because the manager told us not to take pictures there and Gemma and I were so disappointed and surprise that first time ever in Newcastle they didn't let us shoot inside, and weirdly enough another blogger  contact me  after I posted what happened in my stories, and told me they had a blogger event a month ago, so me and Gemma were confuse that why they didn't let us shoot in there, he didn't even let us time to explain why we were making pictures. But anyways I decided to post them anyways without revealing  the name of the location. Because the pictures are gorgeous, not all pictures were taking there we also shot in The Hudson bar restaurant that were very kind to let us shoot there.
Today I'm  styling one of my favourite colours for fall, purple! I'm wearing this gorgeous crop top from Femme Luxe Finery you will find more amazing garments in their website like stunning
lace bodysuits
and other cool garments for an amazing price.   I also have a deep love for high waisted trousers I got this from primark not so Long ago. I came across this beautiful purple headband in Zara and was love at first sight I try it on and though to give it a go, as I though I would look childish wearing one but actually it looks really good what do you think? are you following this trend too , some people on my instagram didn't like it, but I started to like it now I guess is just a matter of time to get use to it , until it gets more popular I guess.
Love,
Virgit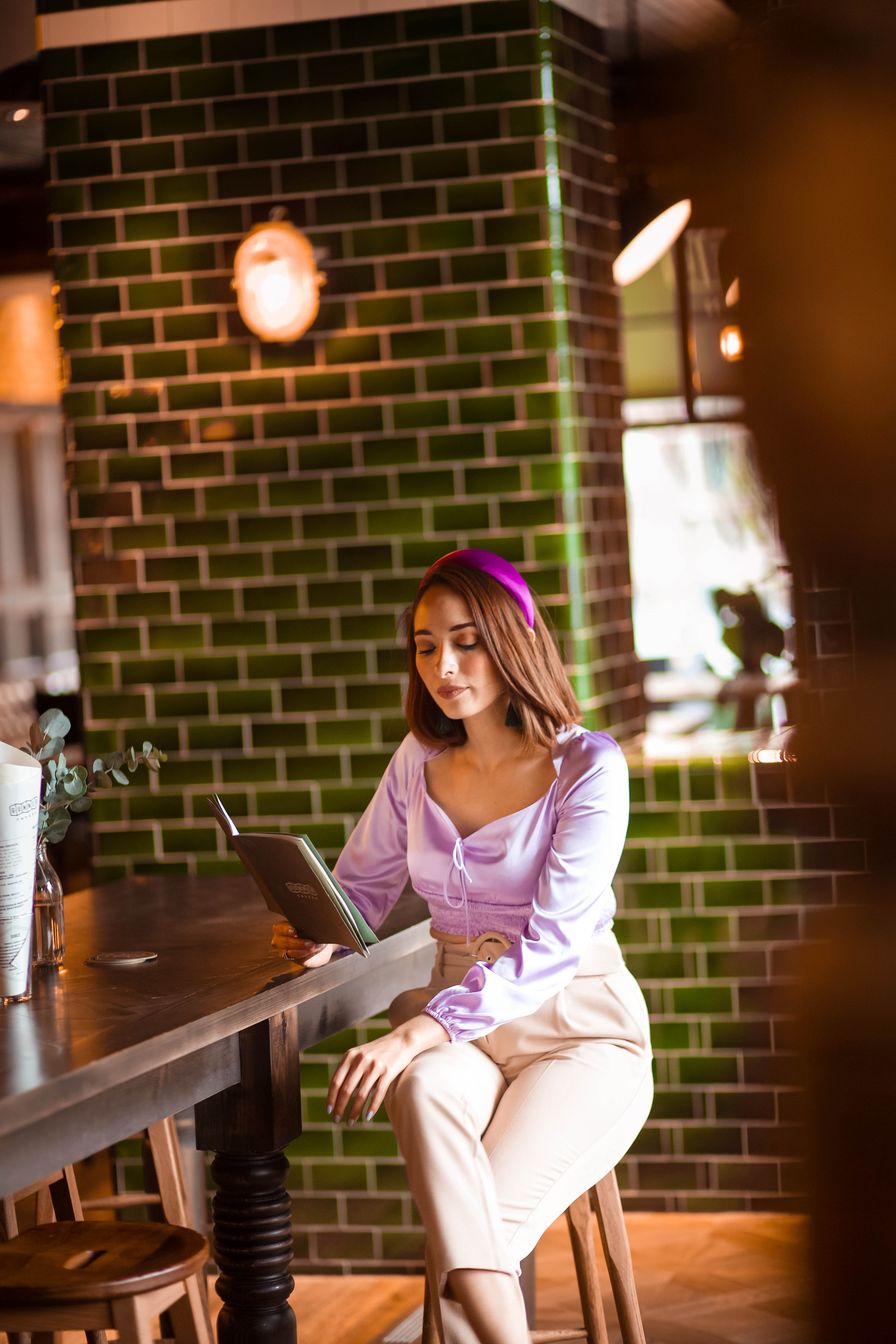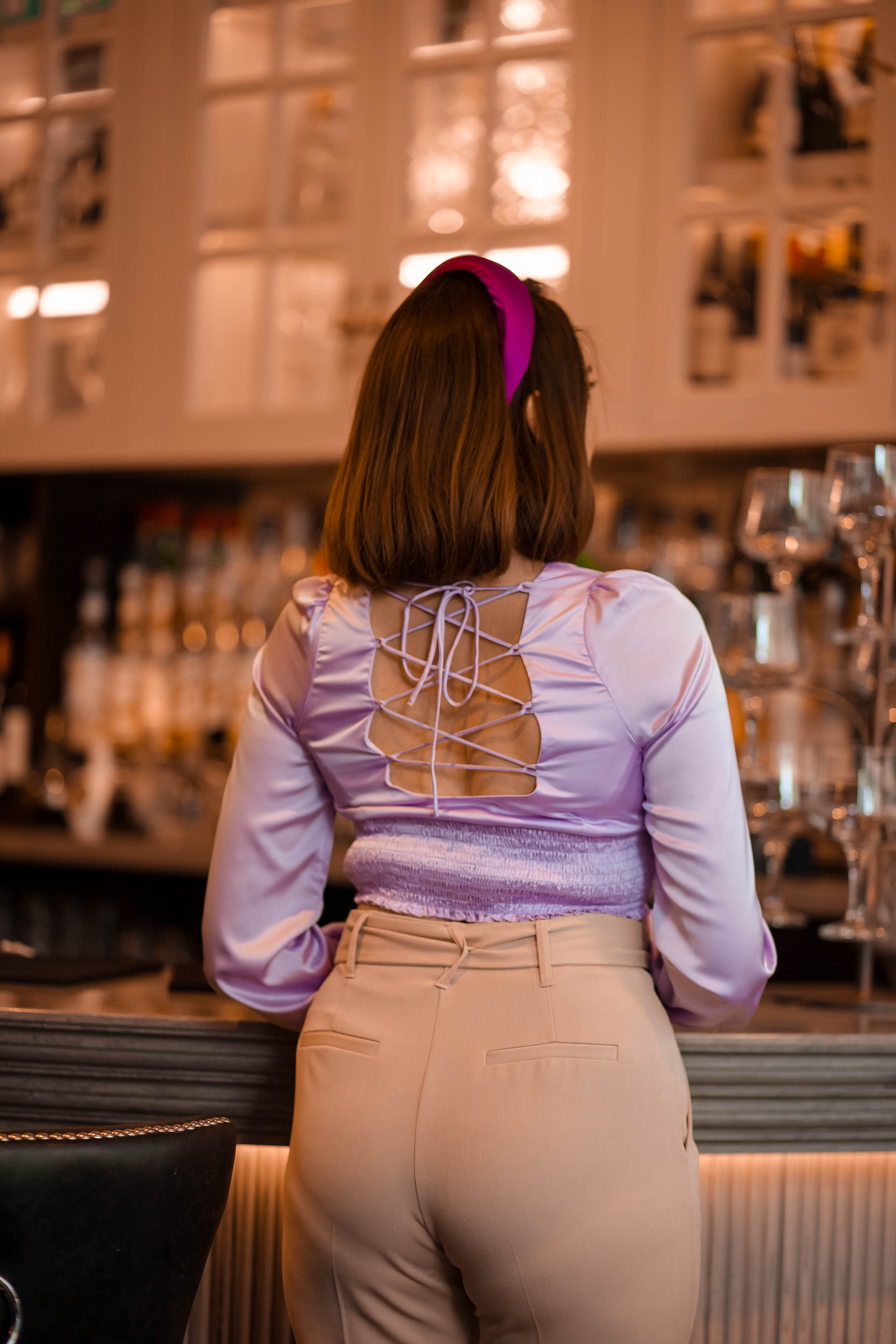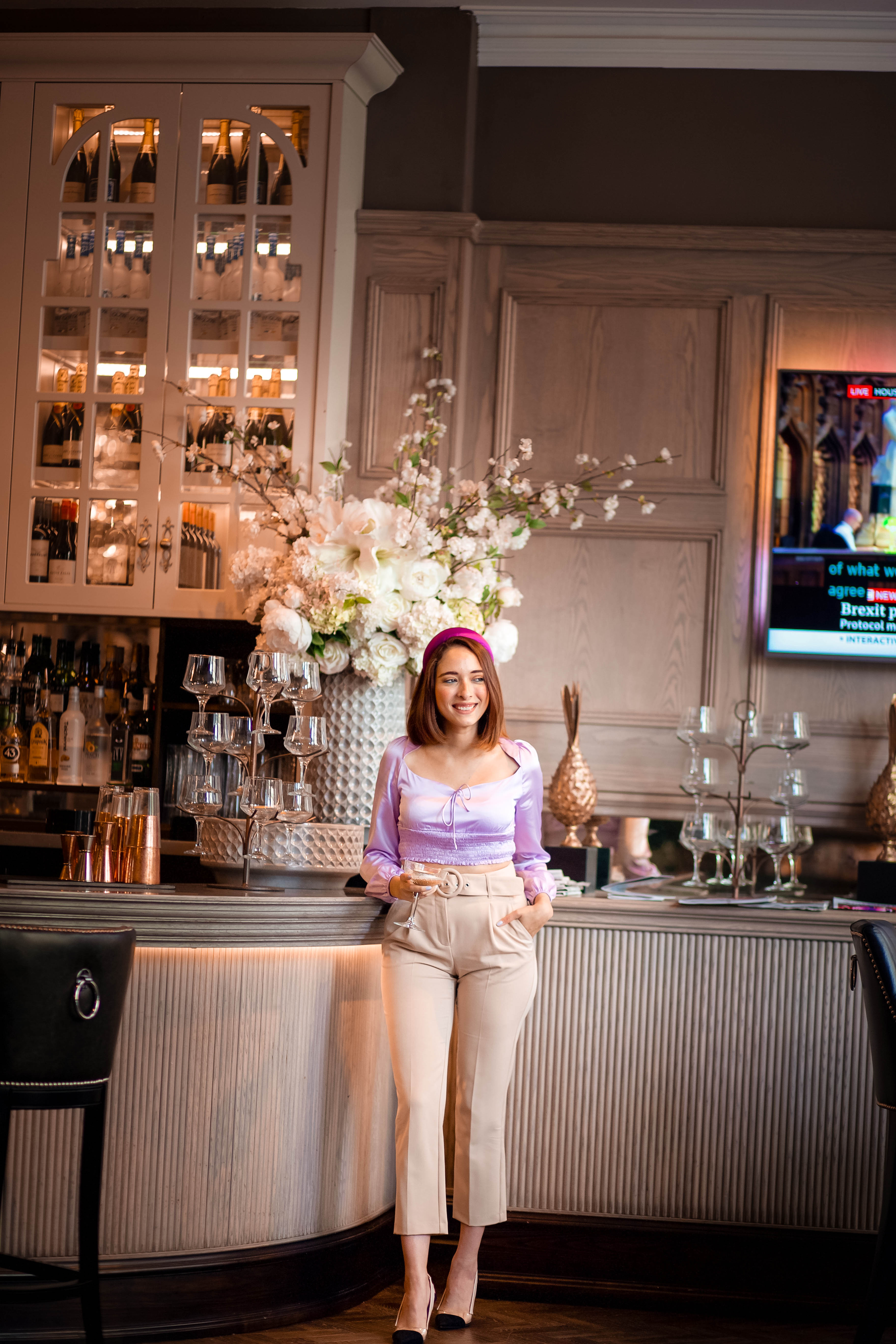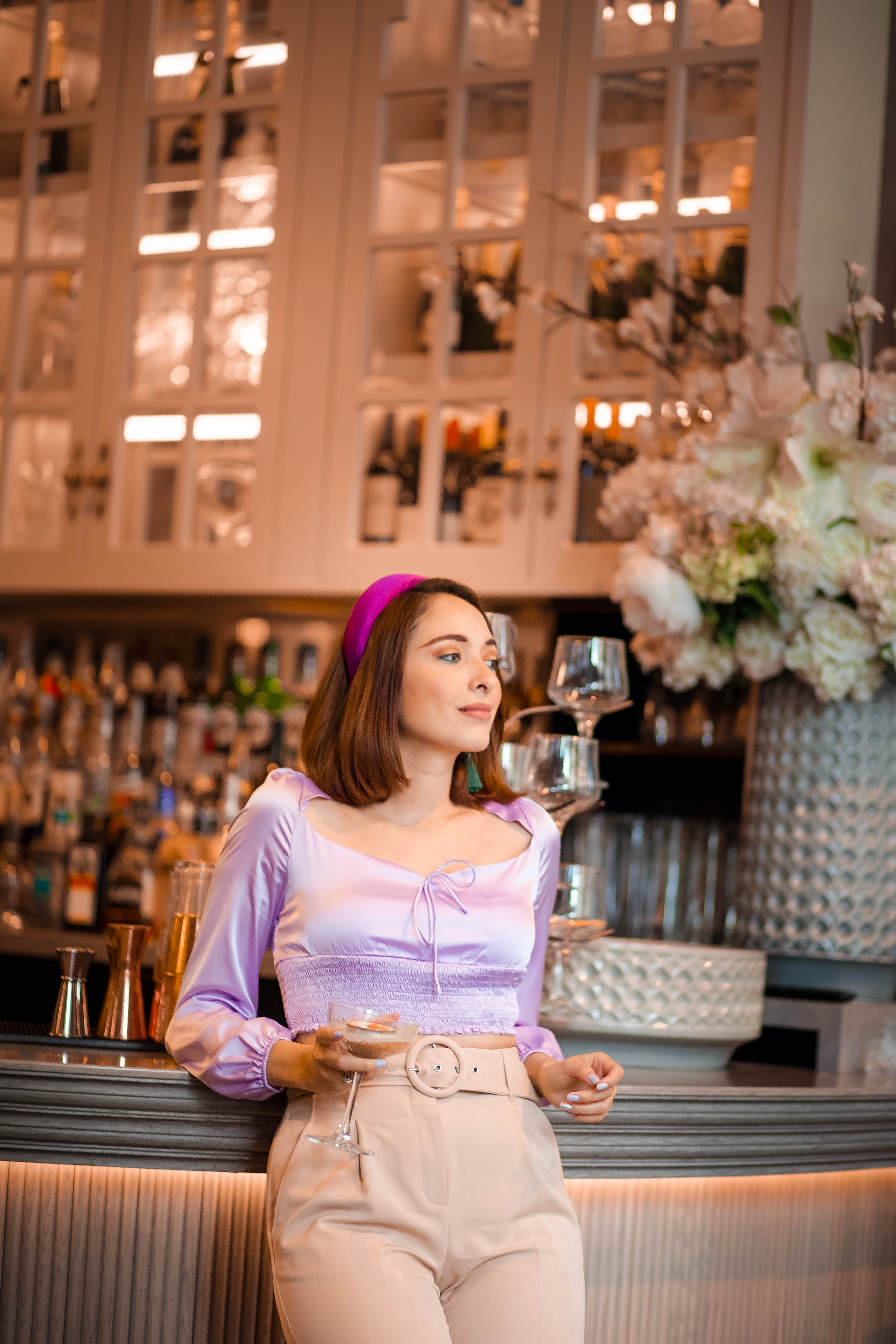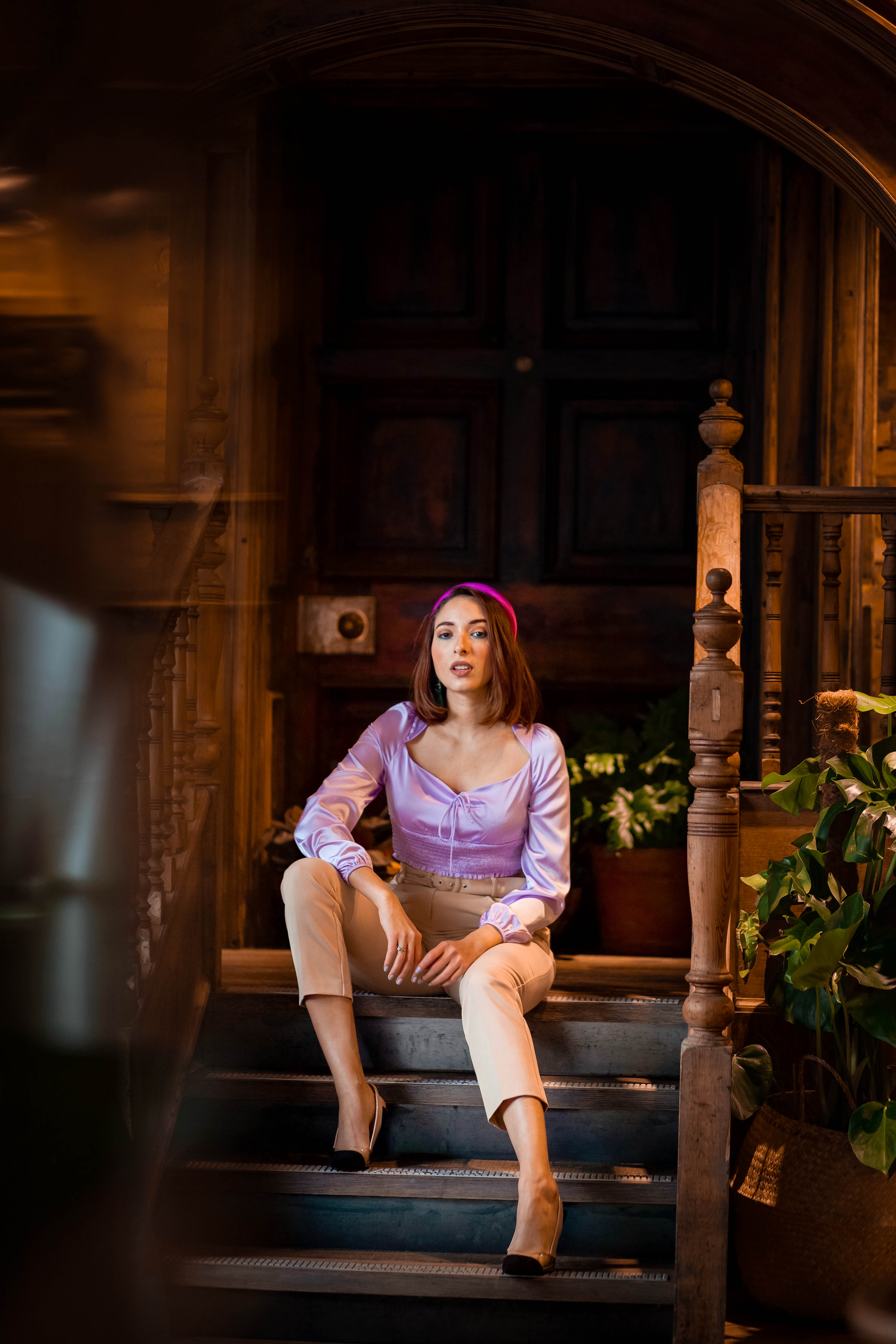 What I Was wearing:
Headband: Zara similar HERE, HERE
Crop Top: FemmeLuxeFinery
Trousers: Primark similar HERE, HERE
Heels: Zara similar HERE and HERE


Comments