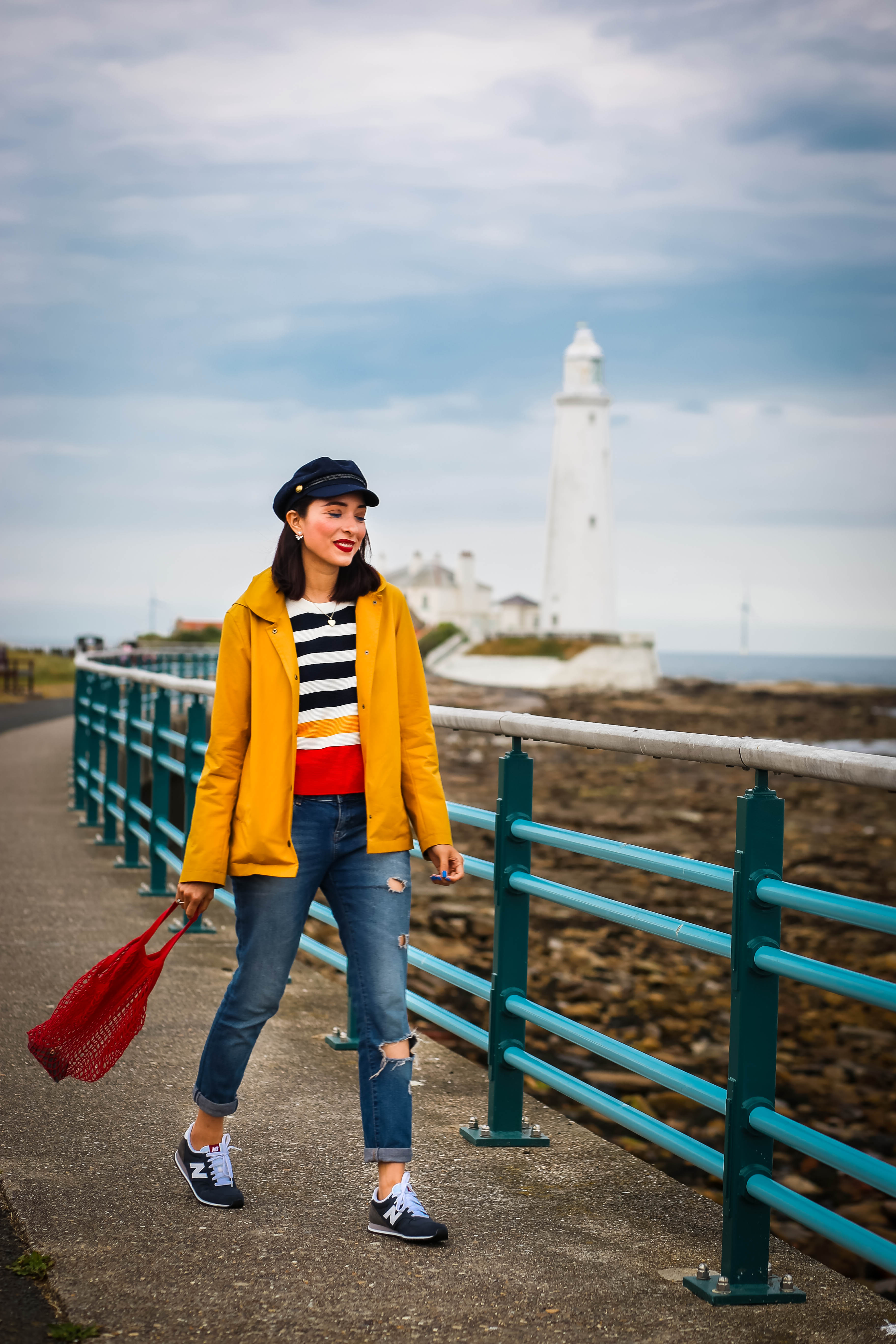 Happy Monday, my lovelies!
The weather was a bit bad a few days back. One minute it seems to be sunny and the sunshine is a little warm and the next day is so very windy and cold with drizzles of rain.  I don't care if it's raining or not, I know I can rely on my  yellow rain coat from gloverall to brighten up any outfit.
I cannot wait for the Fall showers so I can wear my wonderful yellow raincoat every single day! I got this  jacket from gloverall now on sale! I went to Whitley Bay for the first time with Gemma, is near Tynemouth I had never been to this beach before and I kind of like it who would have though that the north east have so many beautiful places, so we went for a walk  as you can see it wasn't warm as it should be for this time of the year.
The north east is so unpredictable with the weather but I was glad to see some rain.
Gloverall just launched their new online Outlet is worth to have a look for some discount. (https://outlet.gloverall.com)
Love,
Virgit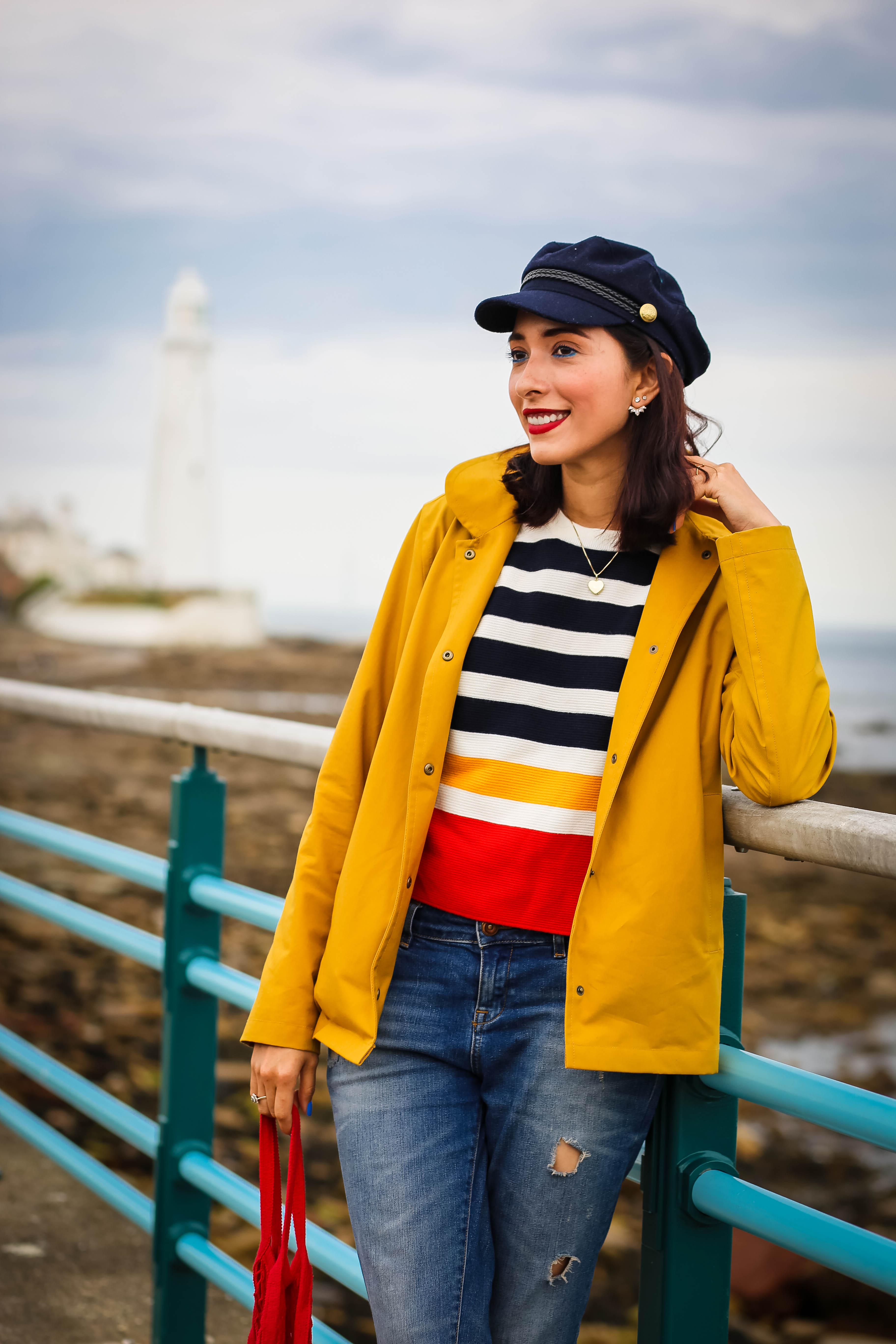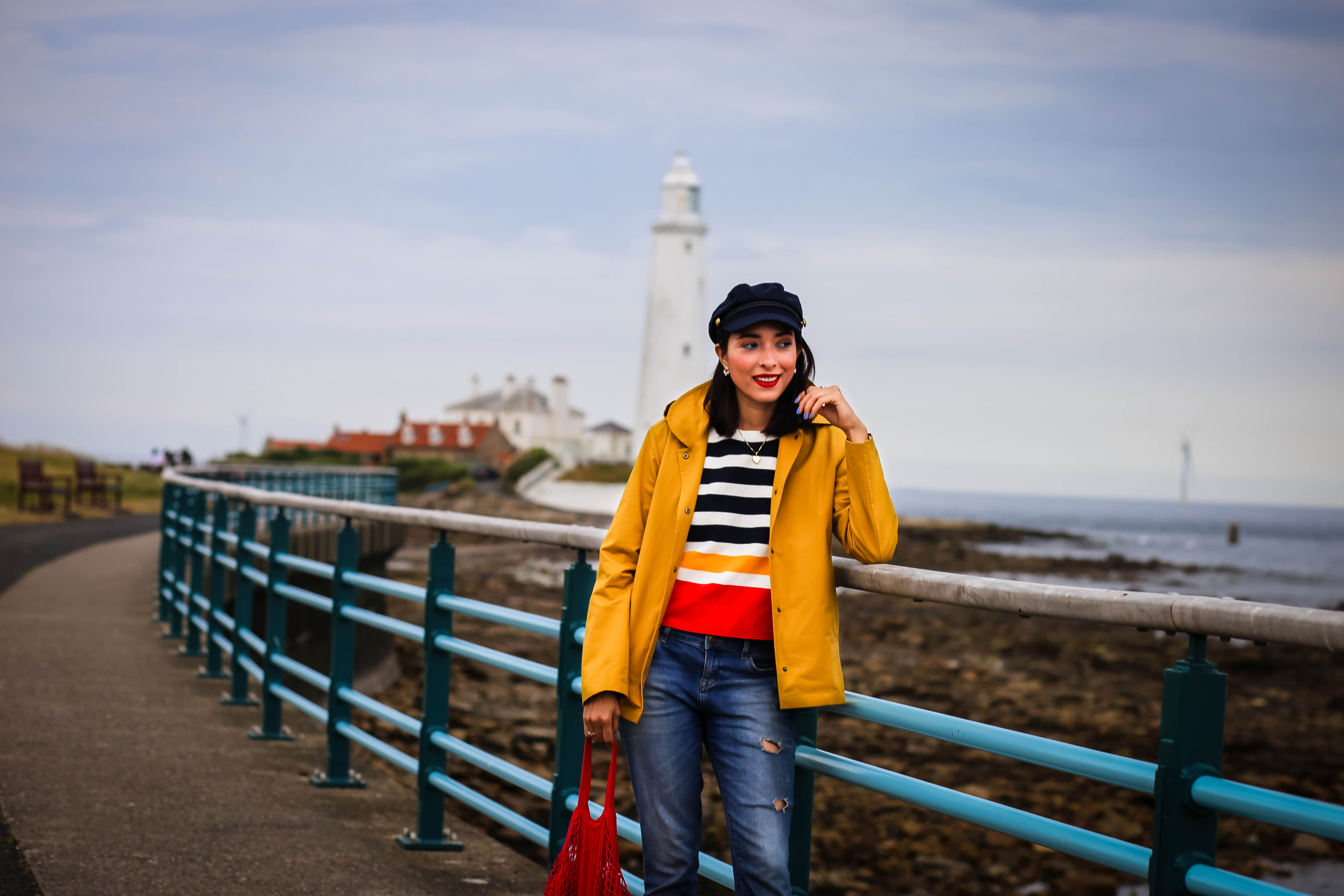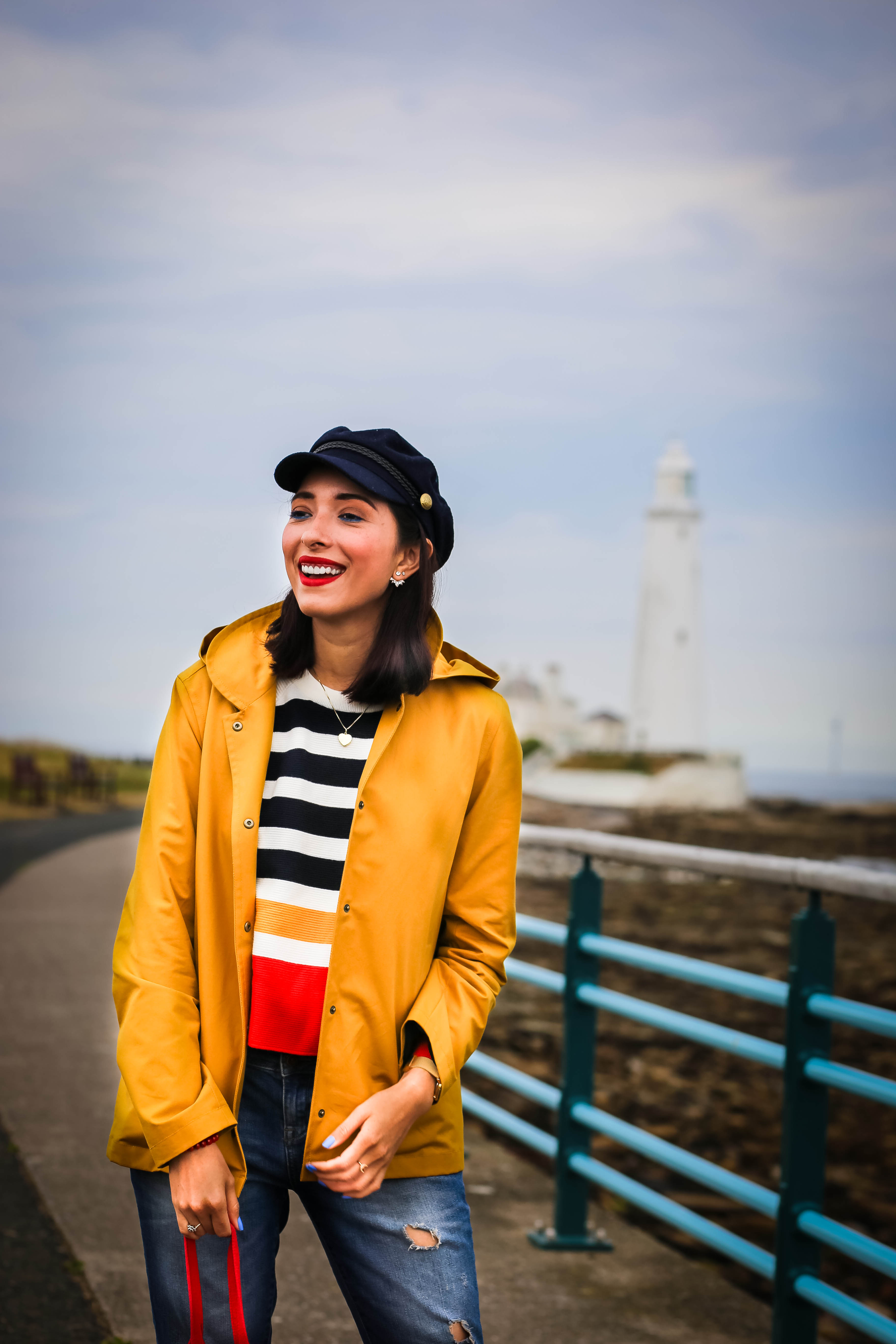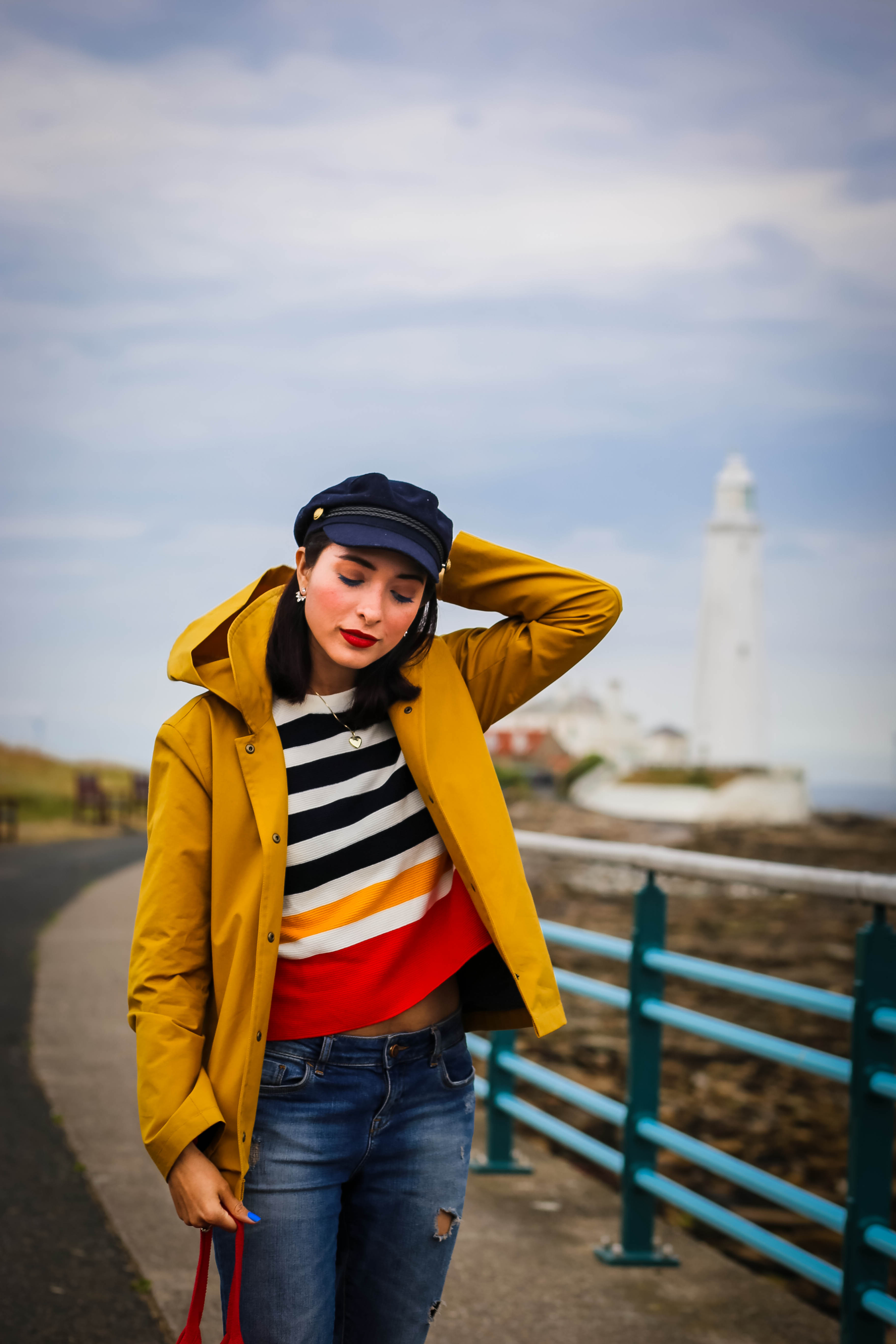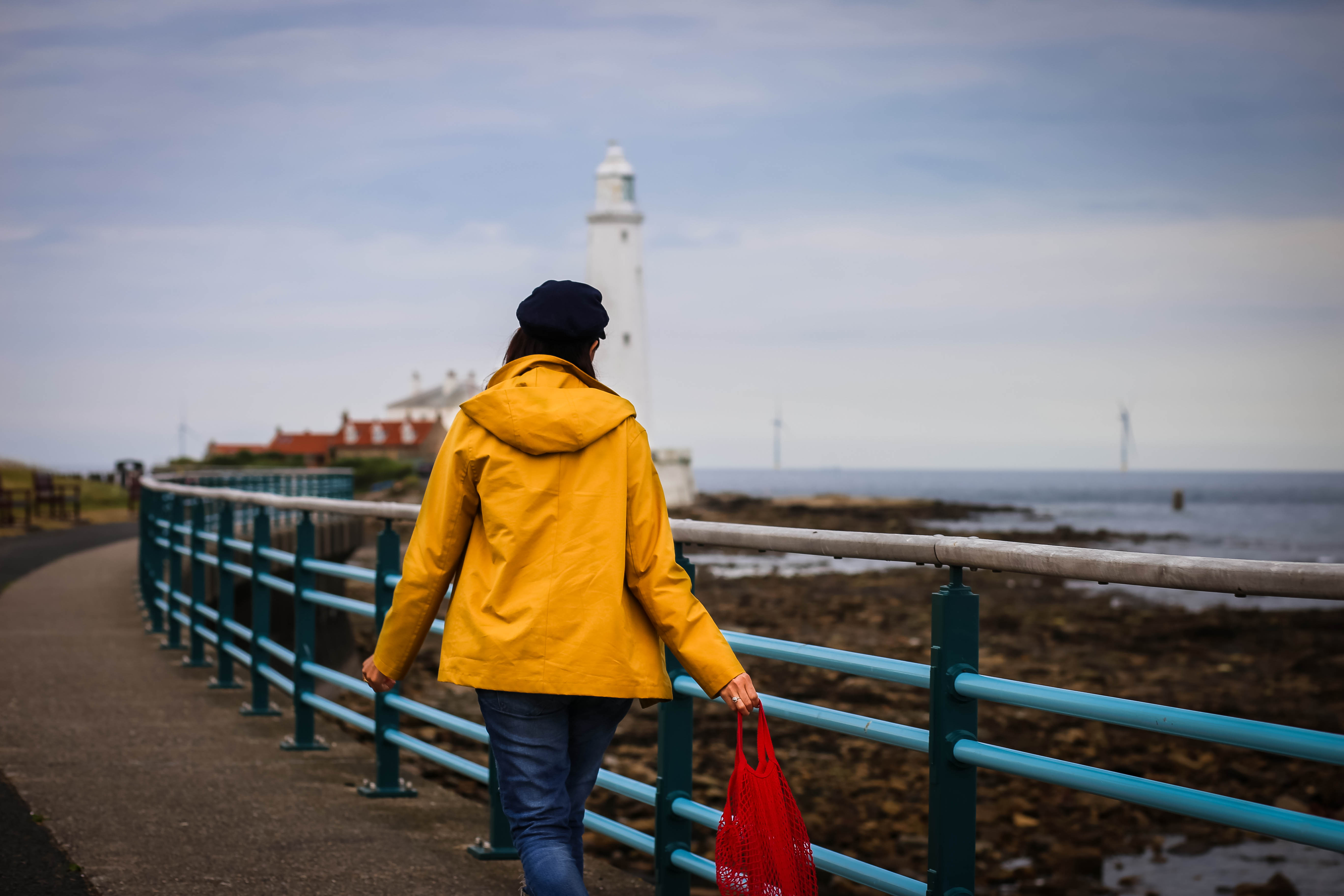 What I Was Wearing:
Hat: H&M similar HERE
Rain coat: Gloverall
Stripe sweater: Mango
Boyfriend jeans: Zara similar HERE
Trainers: Newbalance
Mesh bag: Boohoo similar HERE


Comments