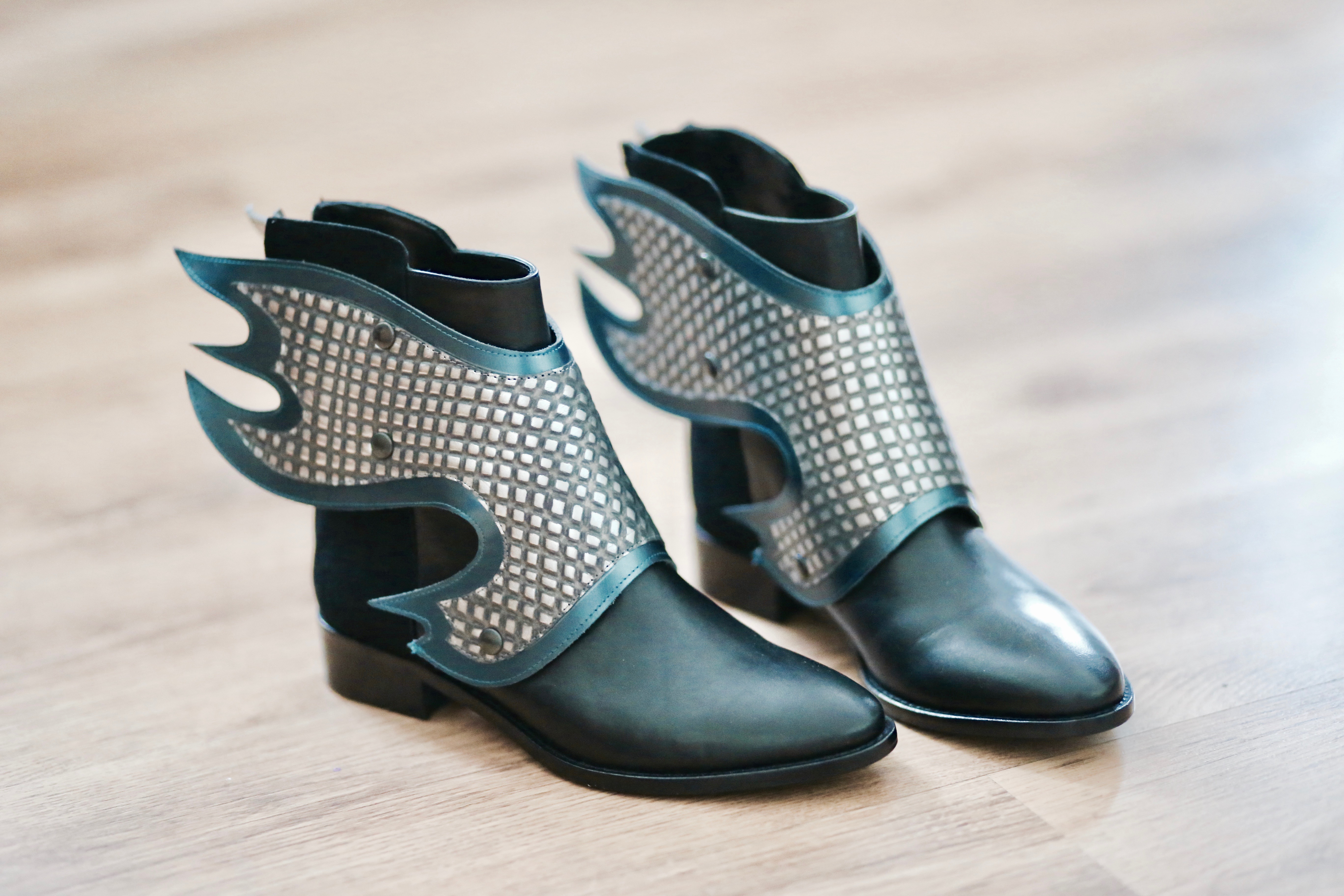 I have never seen this concept before in any other store but how handy is it to transform your pair of boots in three different ones in just seconds, these boots are perfect for any travel lover because seriously who doesn't want to take the entire closet and I'm one of those persons who always take too many shoes in my suitcase, without packing another pair of shoes is a concept we think we speak to the many 'travelistas' out there."  been  able to take just one pair and have three at the same time is such a wicked idea!
The best part of all is that the designer in from the Netherlands how cool is that I'm always supporting Dutch designers  ;D the moment I saw this boots online I was like I will see this boots in Harrods or Liberty soon because they are such a cool concept and I see so much potential in them.
From minimalistic black to authenticity wings or even fire I still have to figure it out! haha and the modest purple it depends all on your mood and what you want to express on your daily basis, I think converting your boots helps also the ecosystem imagine if you could do this with every pair of shoes that you own you wouldn't even need to buy shoes all the time and helps the environment as well  by not wasting so much.
Boots by Dots Dash Metanoia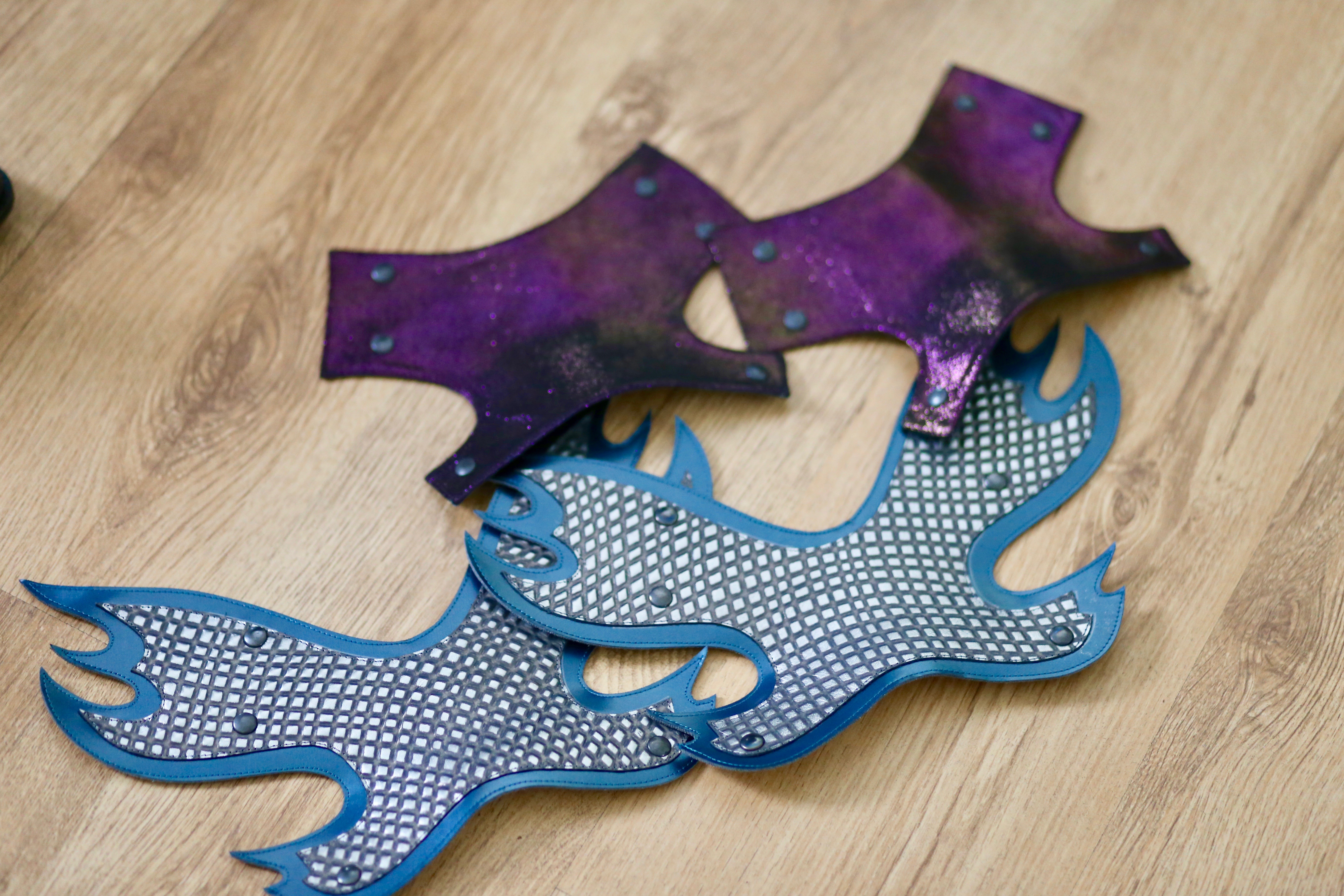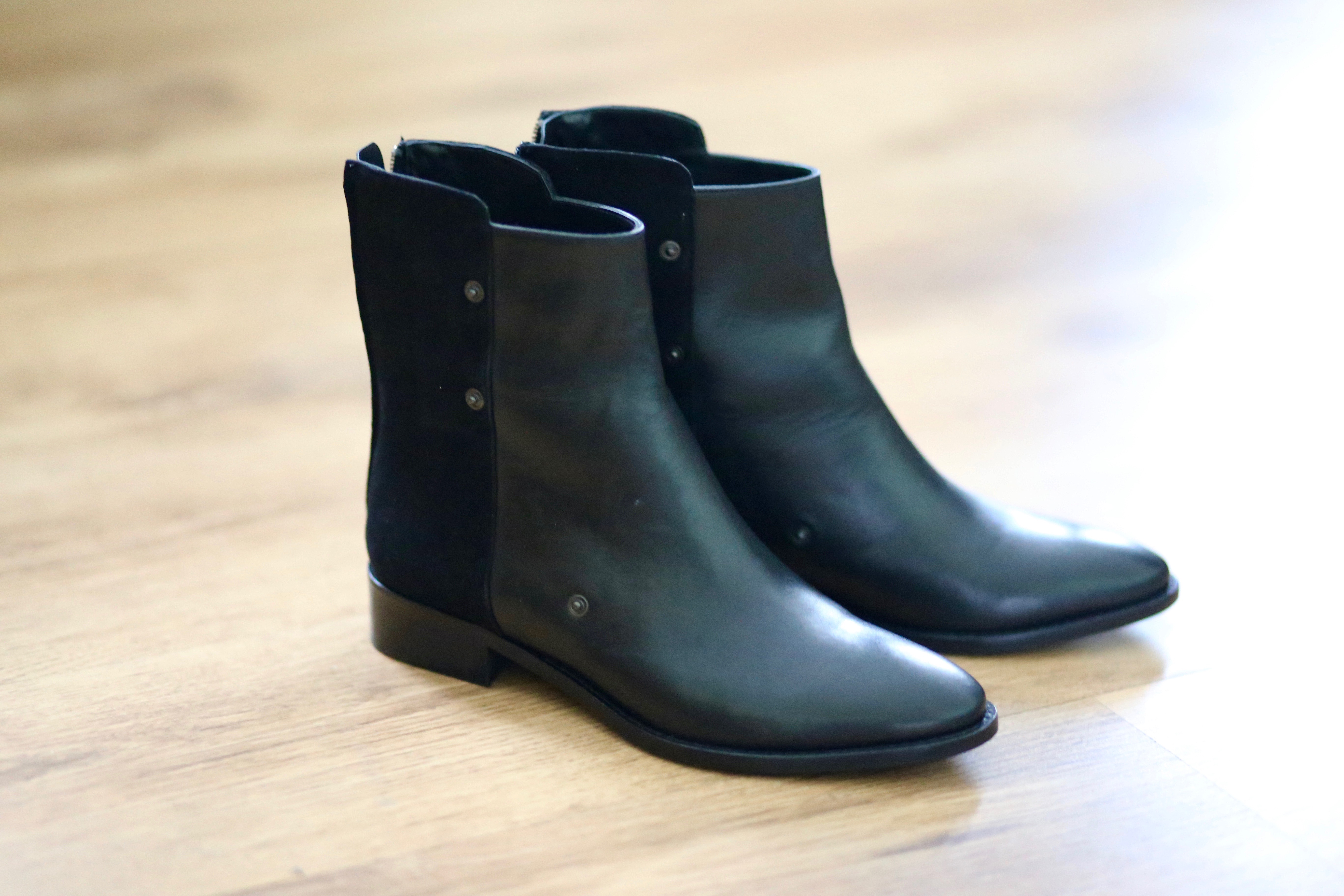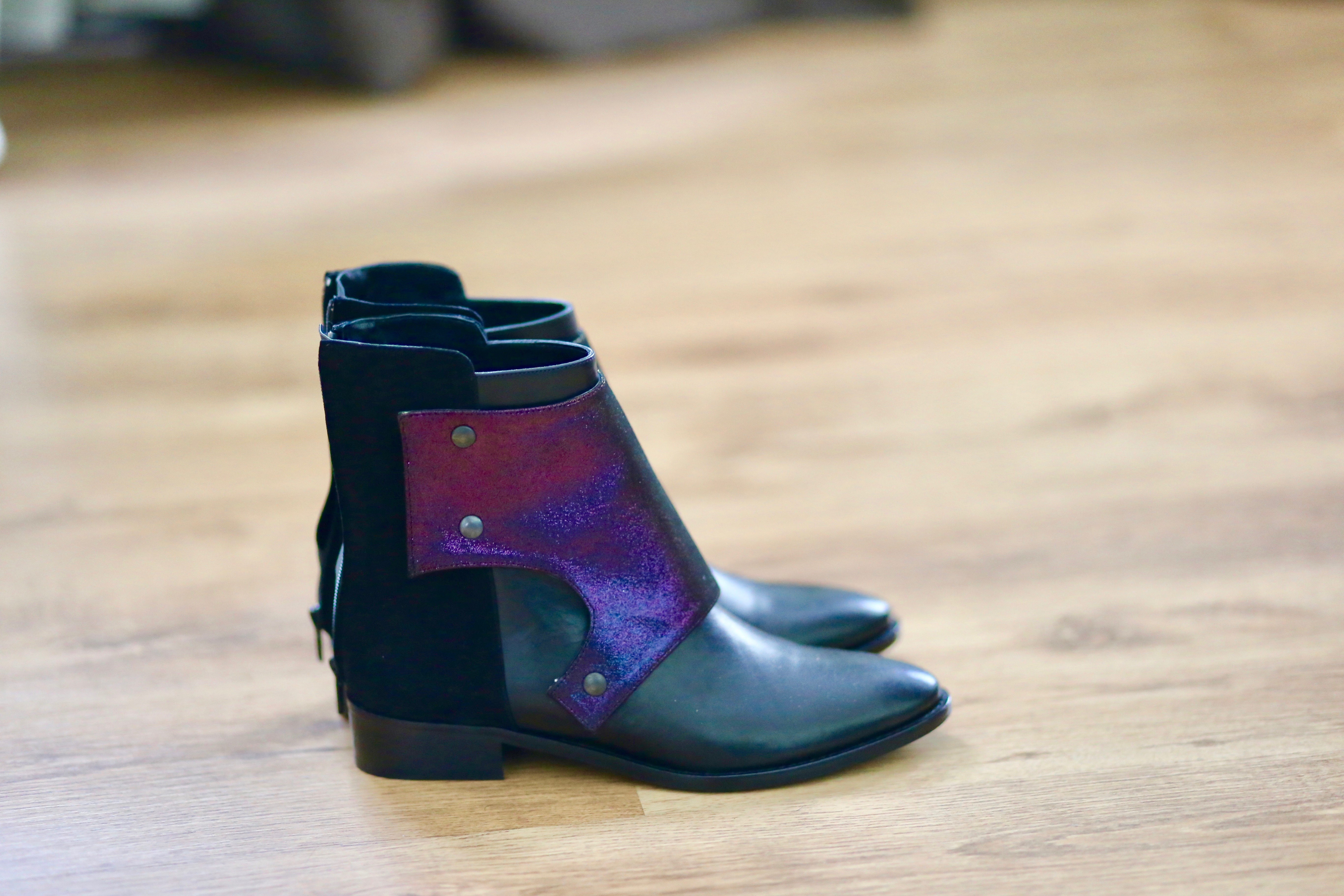 Comments