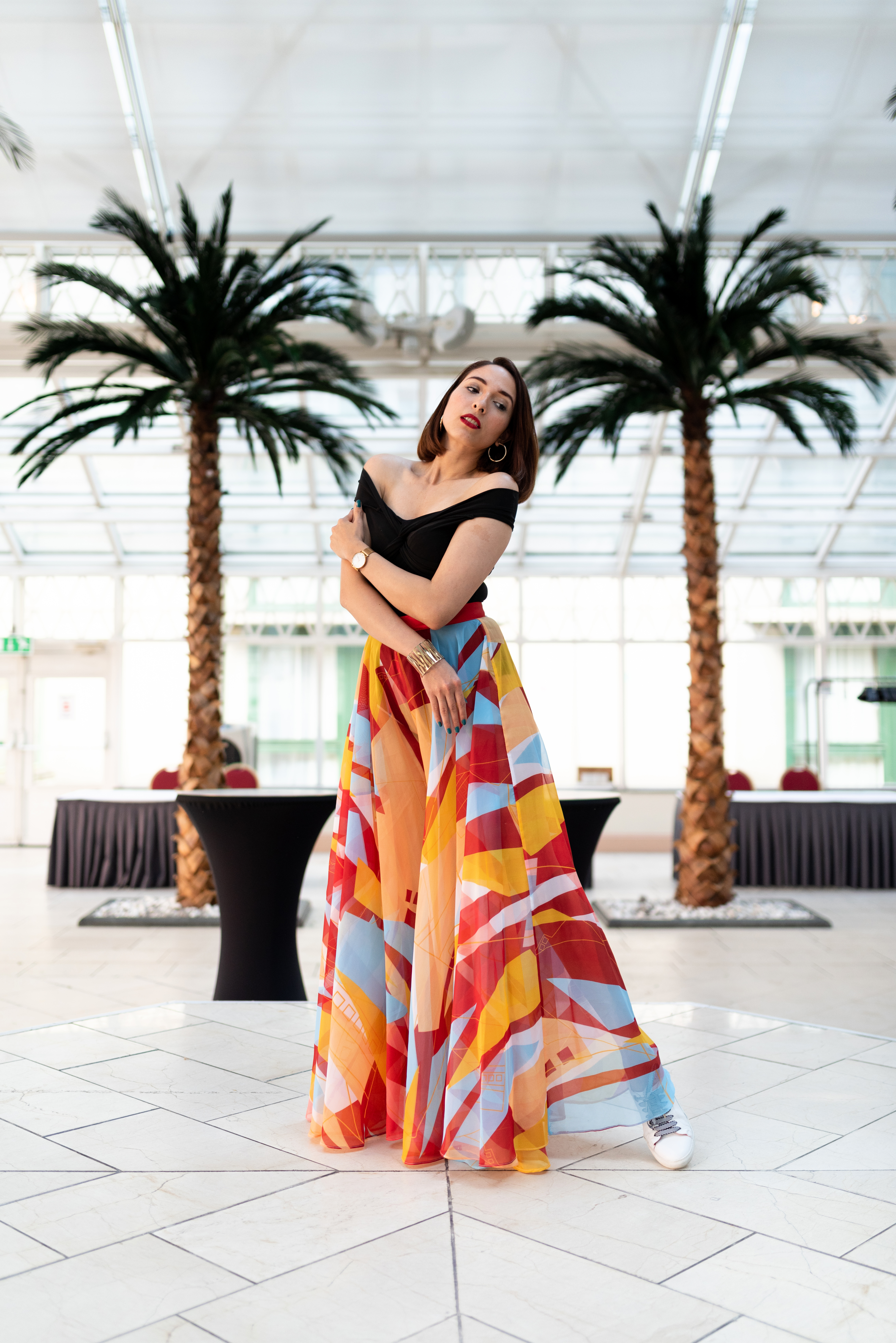 Hello my lovelies happy Sunday!
Happy Sunday, my lovelies!! I hope y'all are having a great weekend so far. I can't believe we are almost to October. I'm extra excited about it because it means we will be in fall by not time, I have so many summer looks to be shared here in the blog,  I can't wait to start fall, decorating and getting in the fall mode, What about y'all?
Today I'm excited to share  this gorgeous palazzo trousers by the talented Bhavini designer that looks actually like a maxi skirt  is a piece that everyone needs in their closets,
Bhavini introduced elements of femininity to her collection through manipulating the fabric to create more volume and flare to each outfit, as well as creating more impact in the print on the lighter weight fabrics.  how amazing does it  look, I shot at the refectory room from the hotel, I thought it will look nice with all the palm trees in the room.
Bhavini Raindi
is a Womenswear Designer, recently graduated from Birmingham City University with a BA degree in Fashion Design. I love supporting upcoming designers and specially to show you guys their amazing designs.
First up,  this Bardot bodysuit is a dream! Oh my word, it is amazing. you've probably seen me style it a handful of ways. I also wore it in another look and `I just adore it
FEMME LUXE
FINERY have the best tops ever.
I got an invitation to try a new restaurant in town and can't wait to try their food.
Speak soon,
Virgit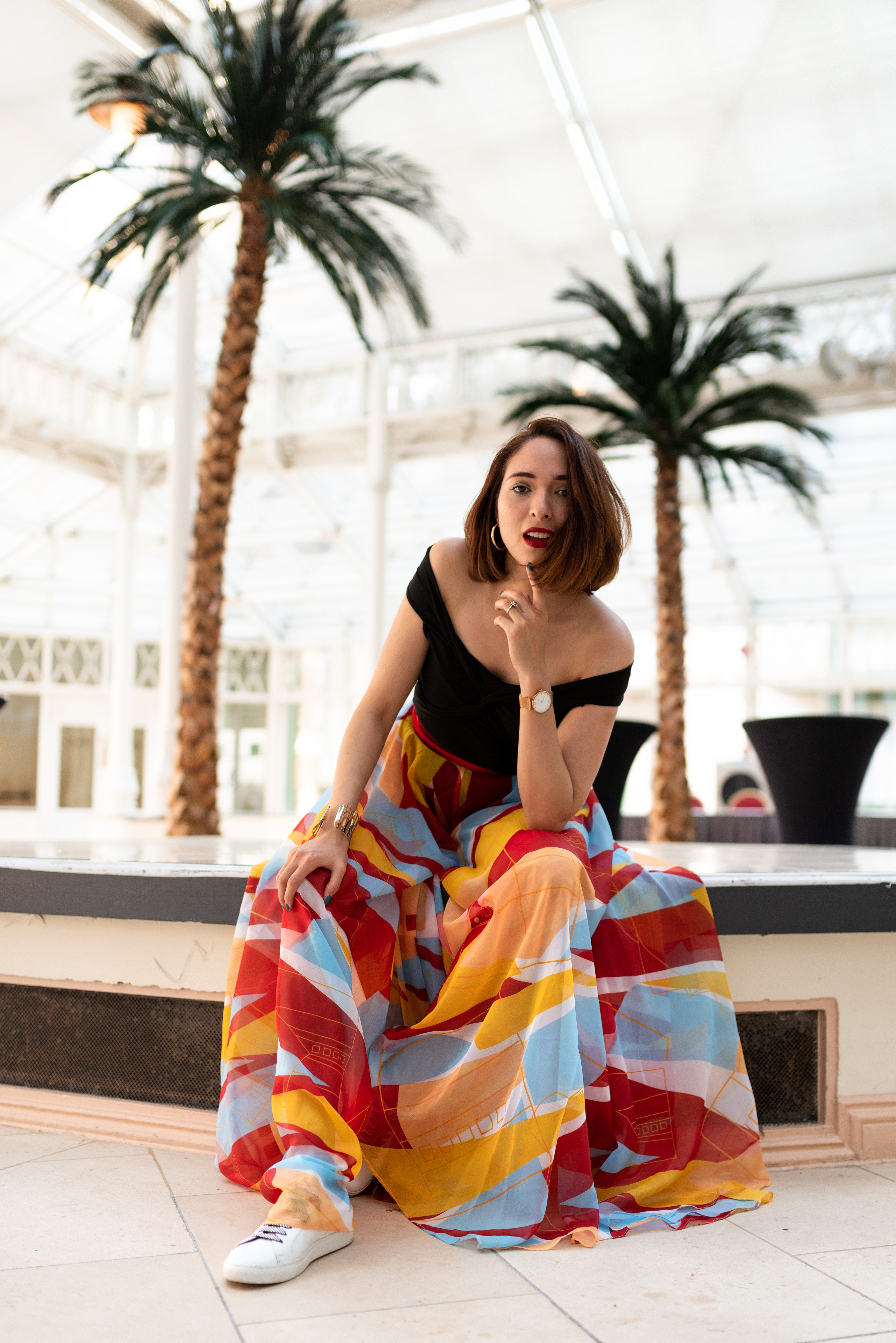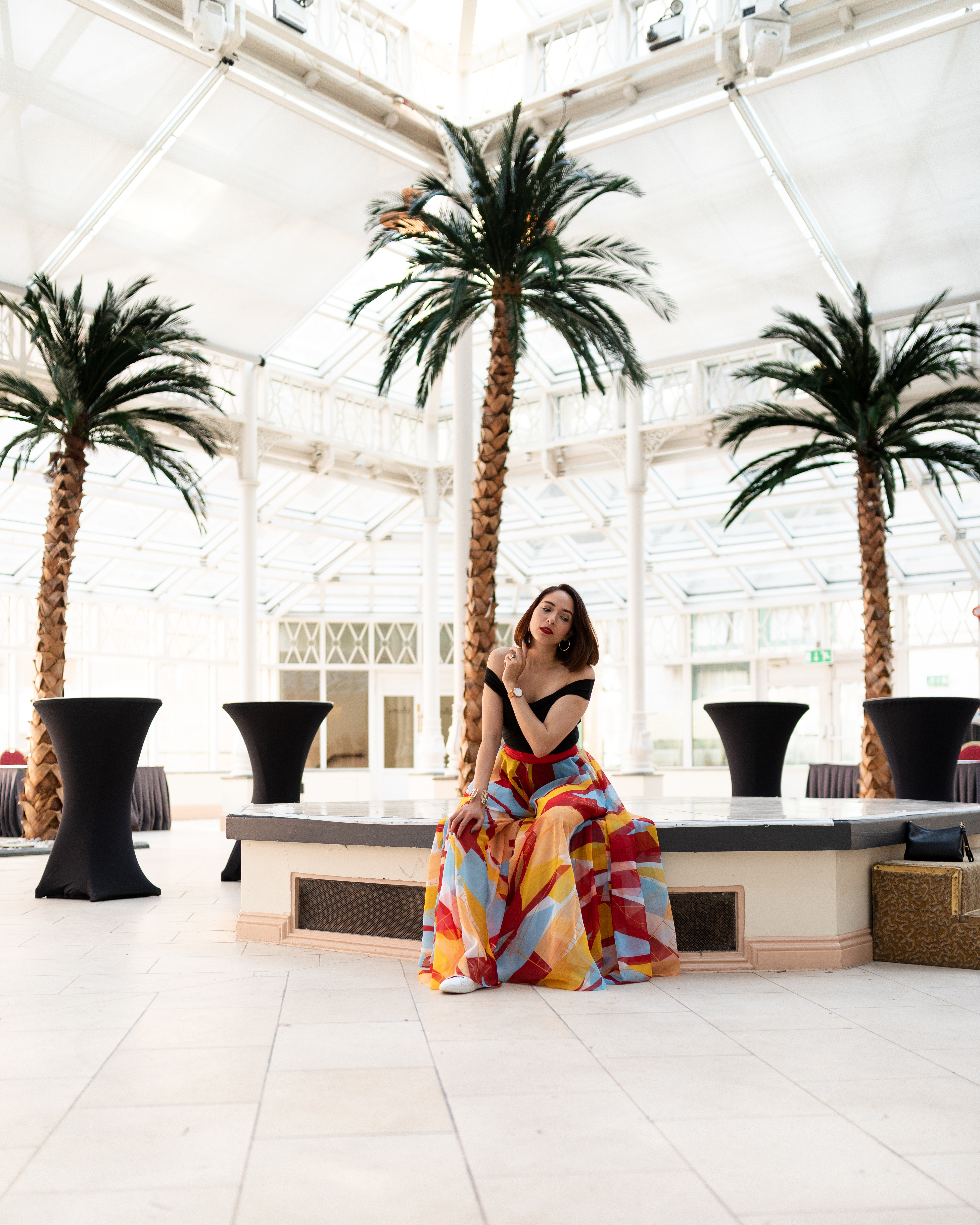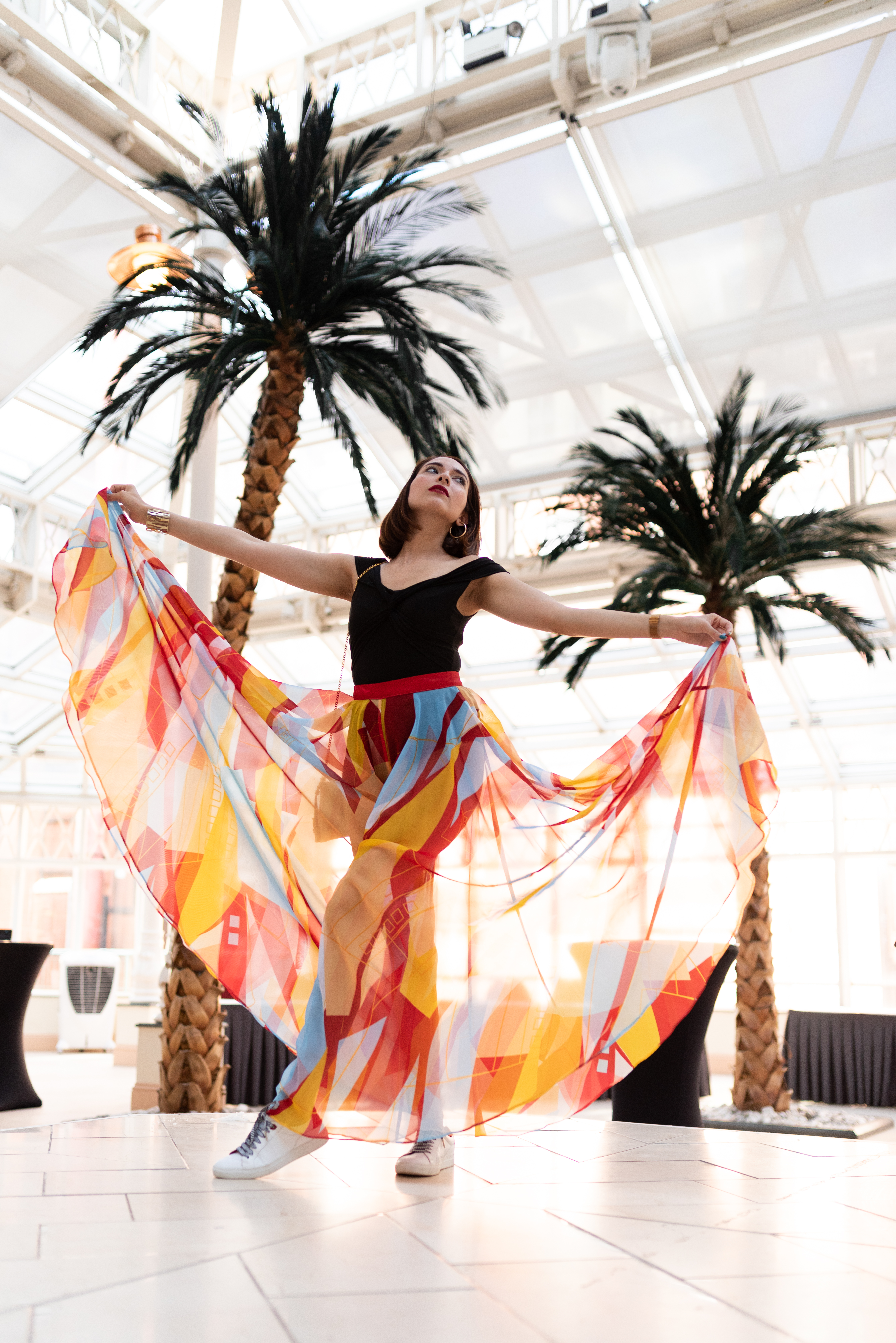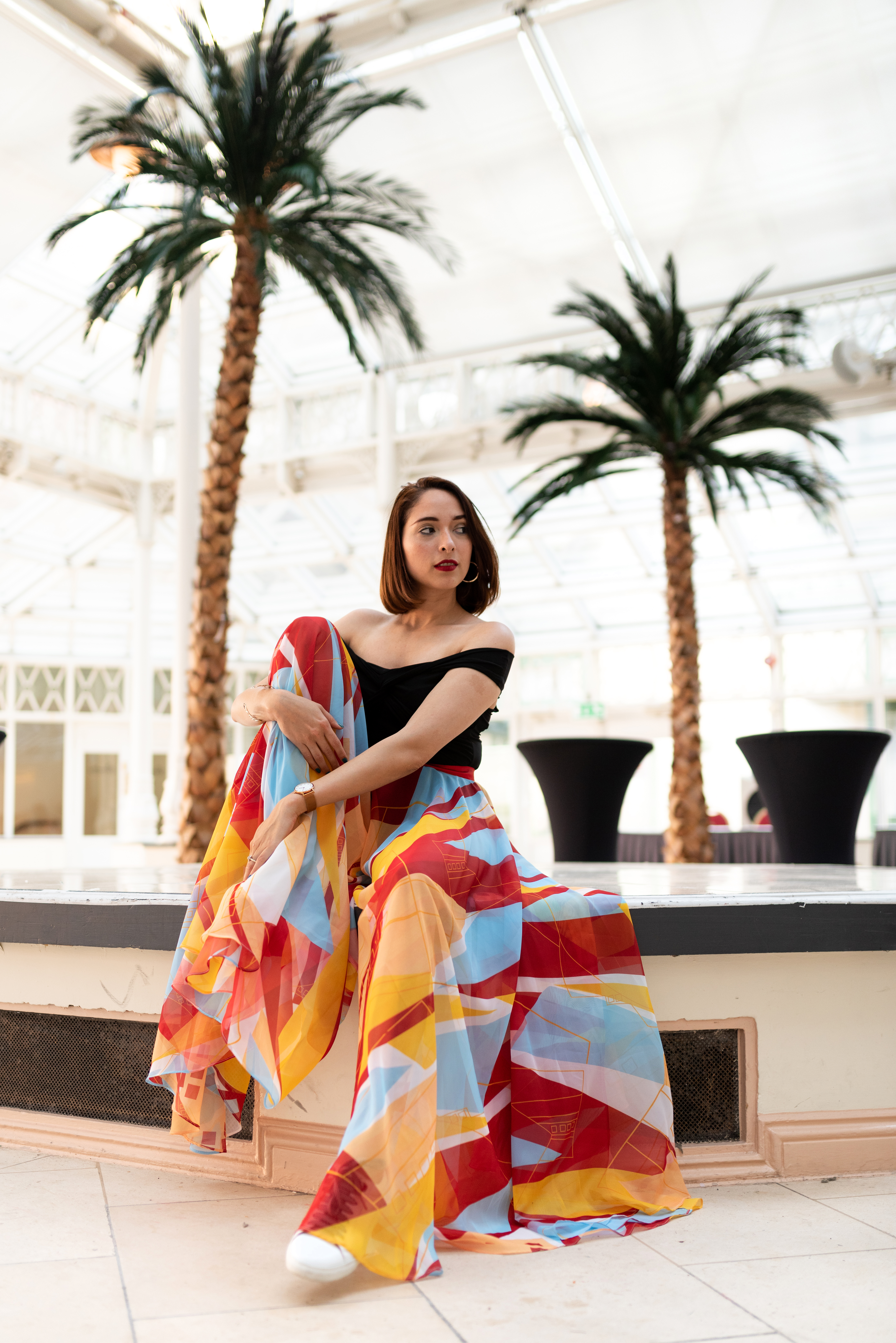 Comments