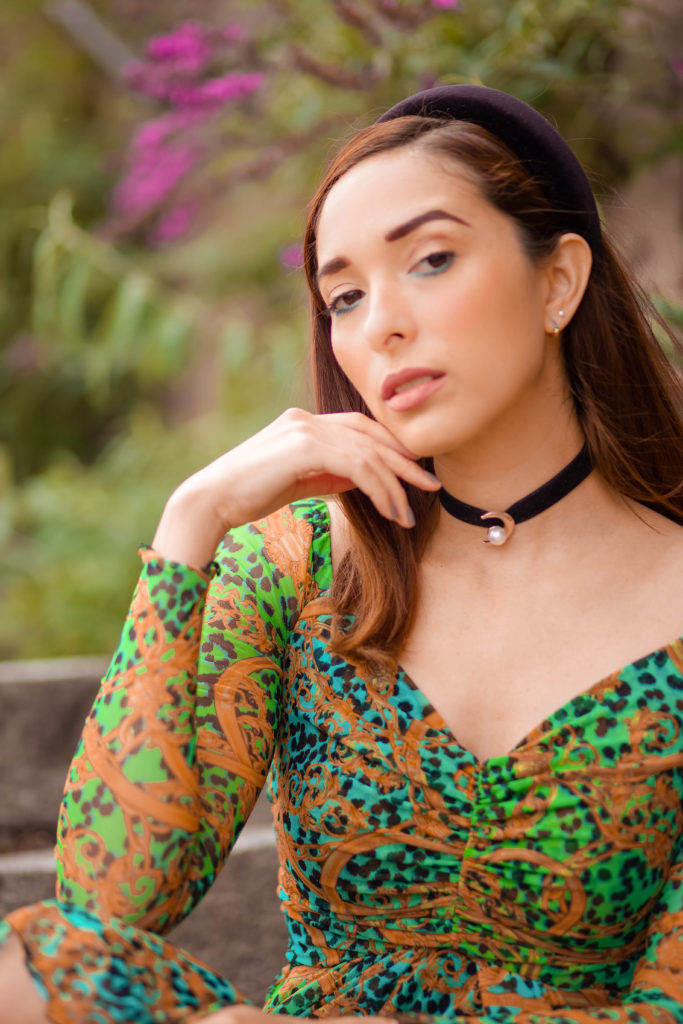 Hi my lovelies!
I hope y'all have had a fun long weekend. The weather has been beautiful these past few days. I went to the cat cafe on Friday with an old colleague, and after that we went to the Baltic and I didn't realise that you have to pre booked in advance to get in, but the security guard told us to tried if we could get in and apparently sometimes when people booked and they don't showed up, you are allowed to get in without a booking reservation and so we did. But unfortunately only two floors were open. From next week all 4 floors will be open and with new exhibitions. I went to the last floor because I love seeing the sunset and all the bridges together in one place.
Tomorrow and Tuesday we are getting the last bit of summer in Newcastle, and by now, I'm excited to welcome fall. I'm so lucky that tomorrow will be 22 degrees because is my birthday, woohoo!!! I won't be doing much If I'm honest, as they are more then 3000 people infected with Covid each day in the UK and the north east is badly infected I'm only afraid that this will cause for a second lock down and the new regulations that you are only allowed to see 6 people will affect again the economy of the country and owners of pubs and restaurants. I'm trying to avoid public places as much as possible, I did an exception on Friday because seriously going out is good for our mental health and I love stroking cats hehe
As you guys have seeing on my insta stories the other day, that I went on an adventure by my own, finding locations and carrying my tripod around to make self portraits of myself, this is the end result of my shoot. Seriously not my best ones but I love the portraits. I was just figuring out the remote control on my iPhone to make this shots with my camera.
My worst nightmare happened that my camera fell down and the glass protector of the camera broke, and not my actual lens, puff . But it was my own fault in a way. to be able to shoot this I positioned my tripod in an incline street ;(.
I'm wearing here one of Versace signature style print dresses, I love the mixed of baroque and leopard print together, I dressed this dress down with Dr Martens boots because after been in local down for so long, I realise that been comfy is the key in this time. I also styled it with a choker and a headband very simple for any casual occasion, I find that the dress does all the talking, don't you think?
I'll link each piece below the photos, along with similar pieces. . I hope y'all enjoy this post.
Love,
Virgit
Photography by Virgit Canaz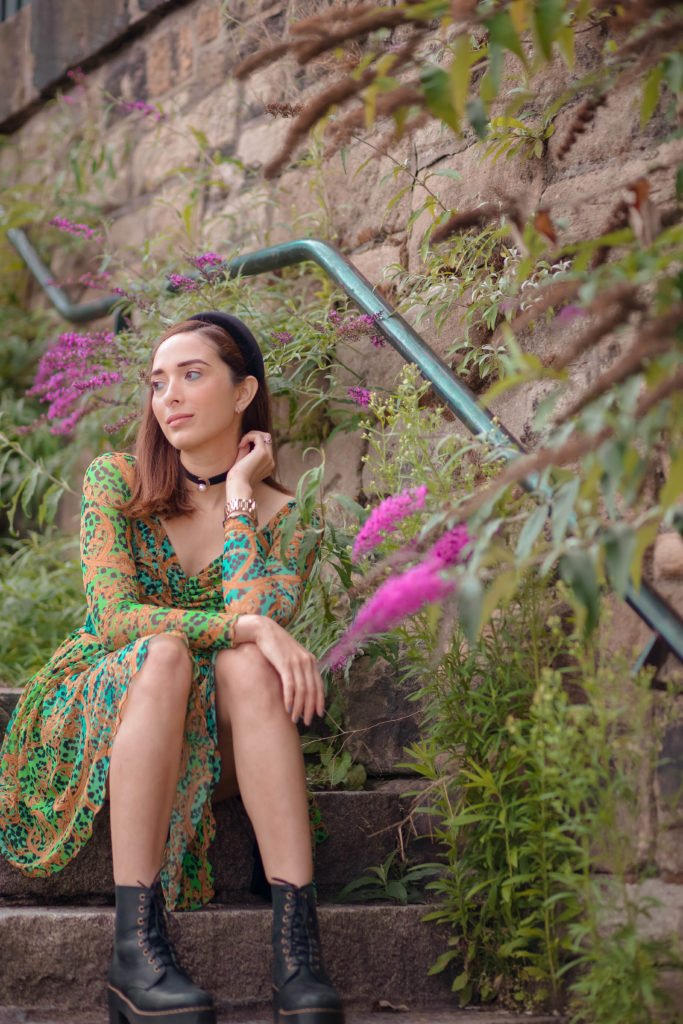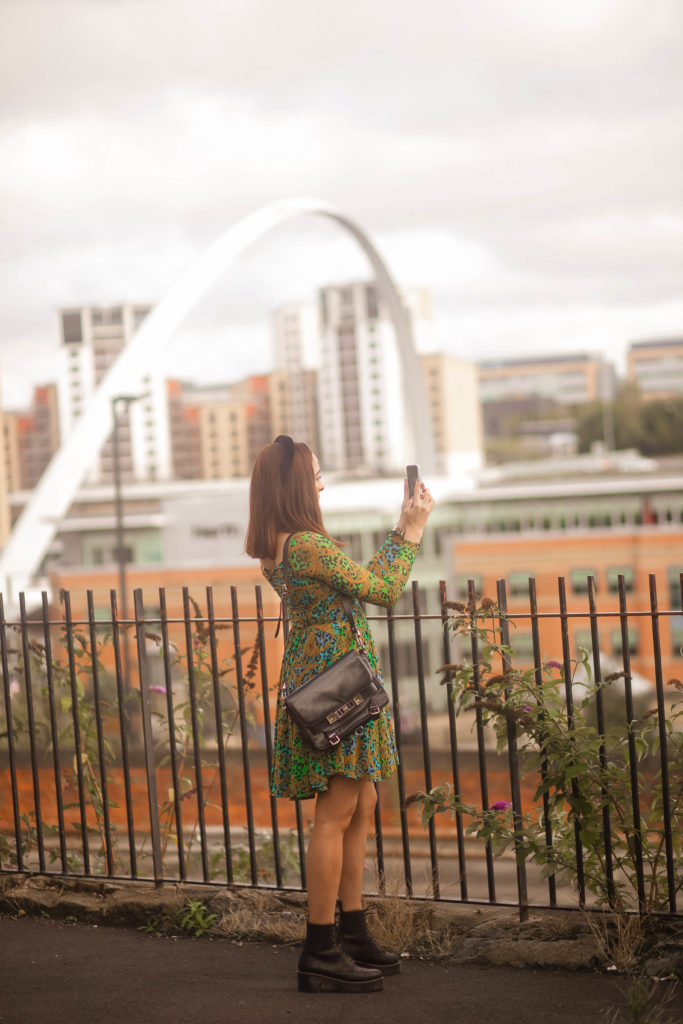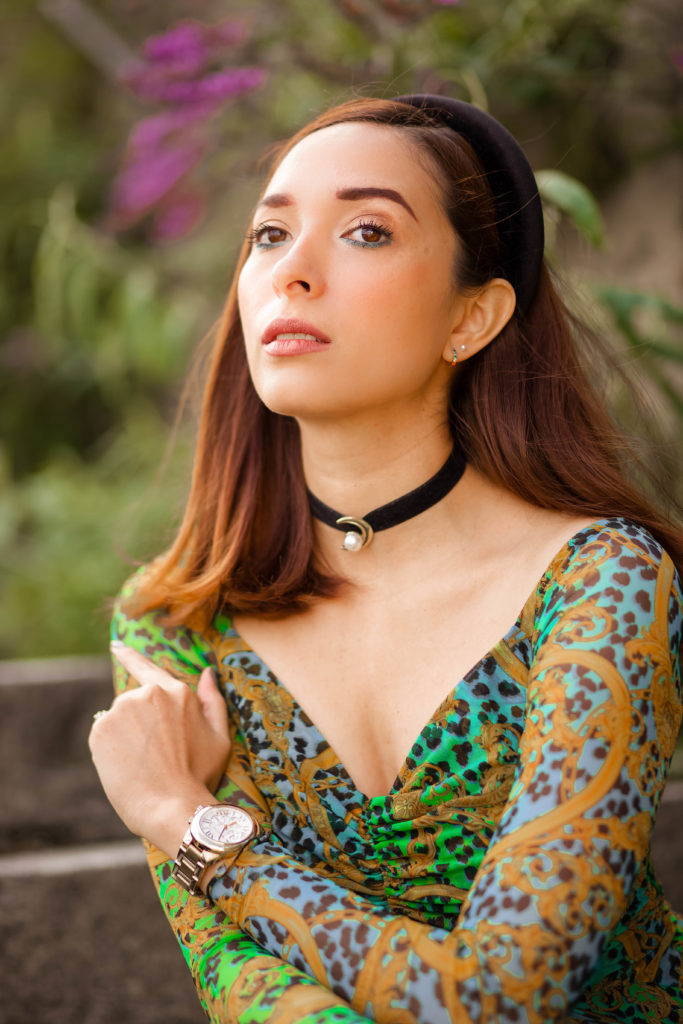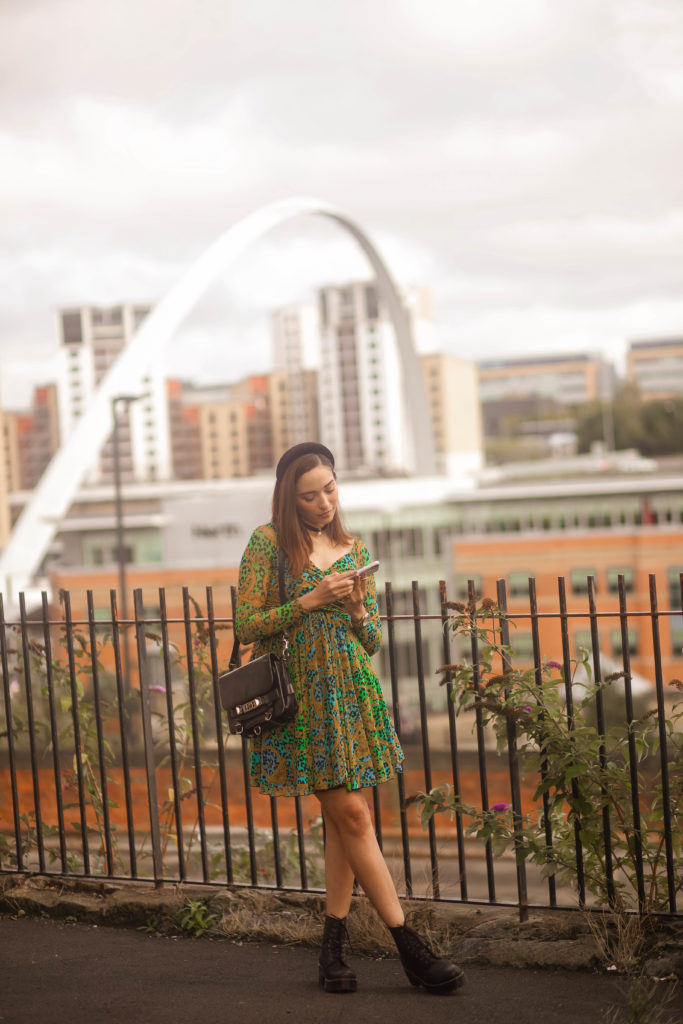 Comments