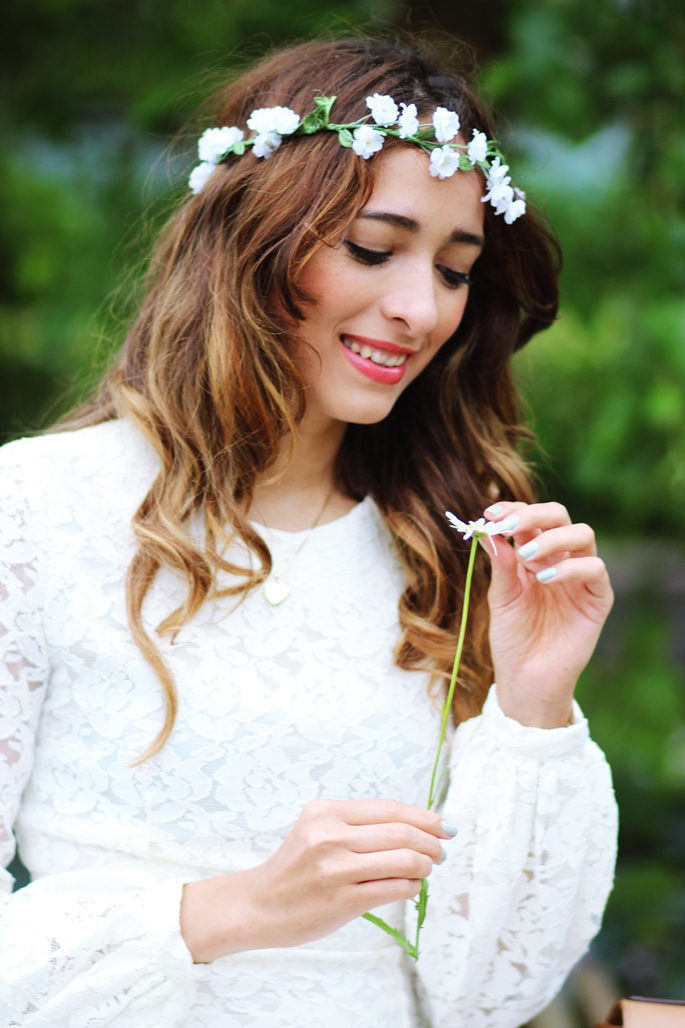 I don't know if some of you have ever heard about the white sensation dance show , is a dutch event but now they are organizing it in other countries as well , I got inspired by that show as you have to dress up all in white I will definitely  go one day !
I did an other cool collaboration with lovely blogger Diane from  http://www.dee-vineanonyme.com/ to show you how to get dress in all white as white is a trend that never goes away same like black  so 13 ladies are showing her white outfits  well including me check it out and get inspired by them  and tell me which one you like the most ?
all bloggers link you can fin  at Dianes  blog.
Love,
Virgit
Flower crown: New Look similar HERE
Lace dress: La dress
Bag: Purificacion Garcia
Sandals: Sacha
Earrings: ICY
Comments