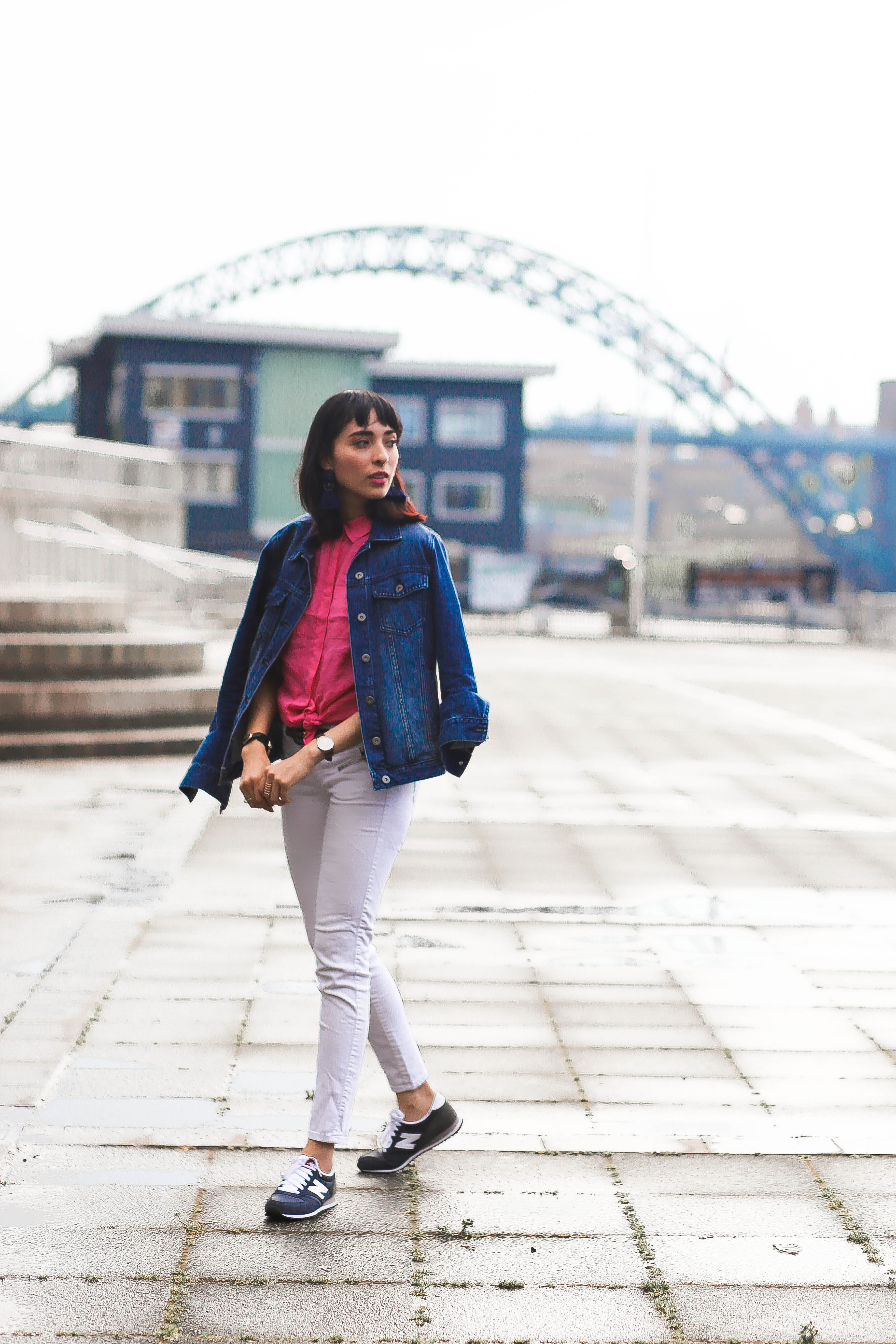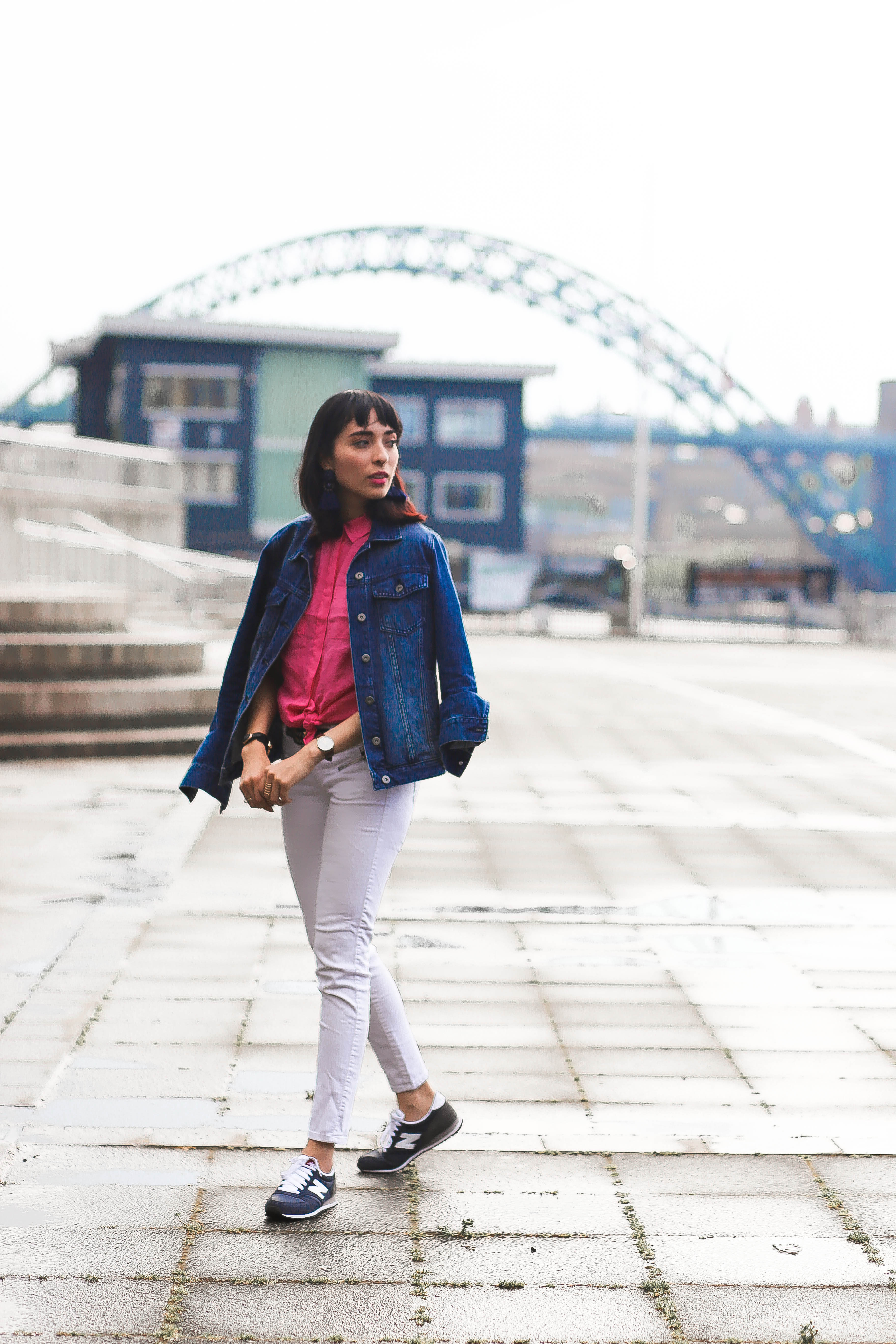 Happy Wednesday! ya'll,
Today I'm sharing yet another casual look that would be perfect for any day and also for all summer long. I can't begin to express my love for this new trainers. I am completely totally 100% obsessed with it. They were in my Wishlist for a long time and finally got them so happy ;D. The fit is amazing and the are so comfortable . . . I think this pink top  is probably my favourite top for this summer as it is so fresh, love the linen material. I really want it in white as well. I'm wearing the size 8 regular, for sizing reference.
I'm so happy that I'm shooting more around Newcastle city centre, and very please to show you this beautiful city, I have been thinking of starting doing Vlogs here in Newcastle, the ideal would be in Spanish or should I do them both in English and Spanish.
Let me know what you think?
Love,
Virgit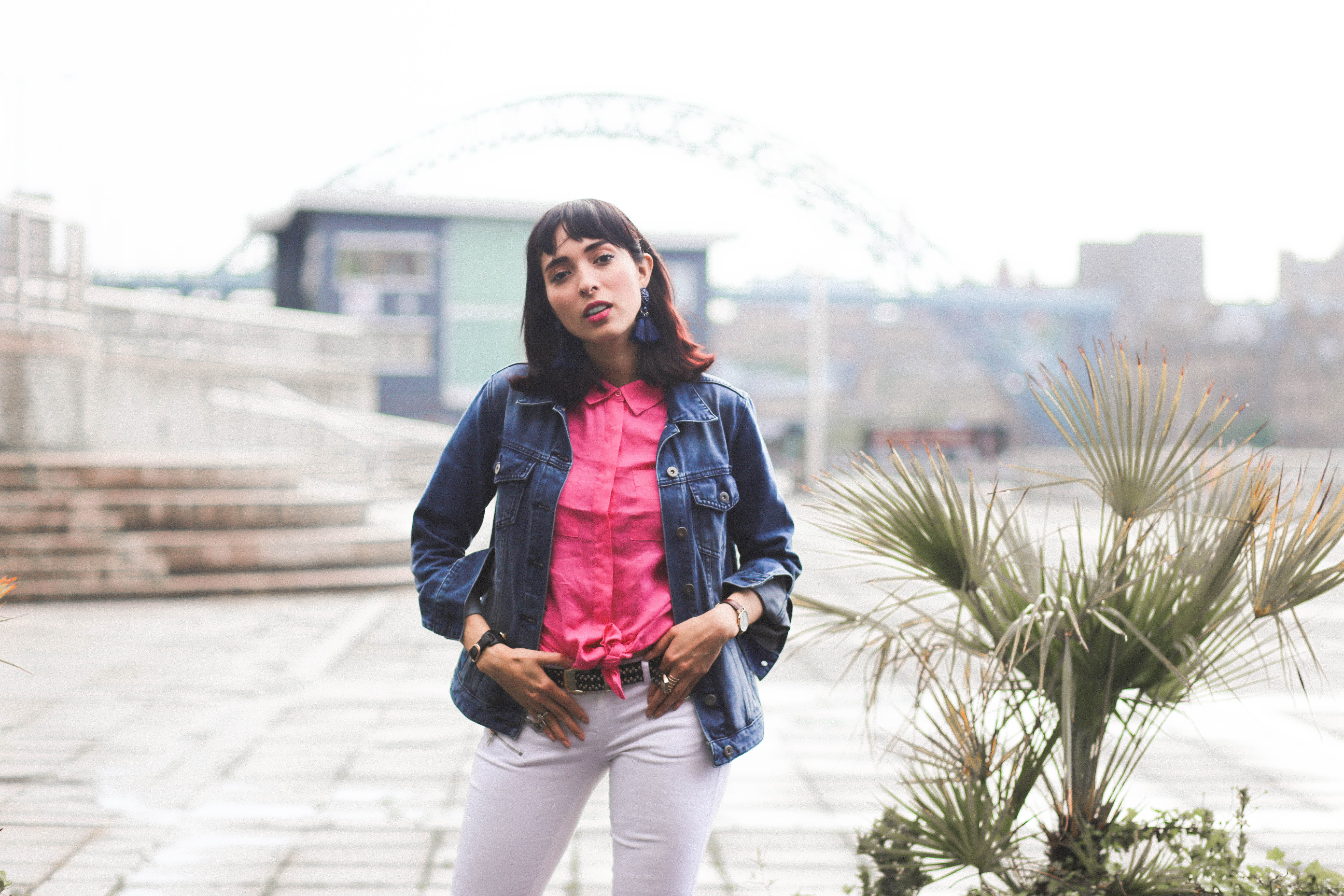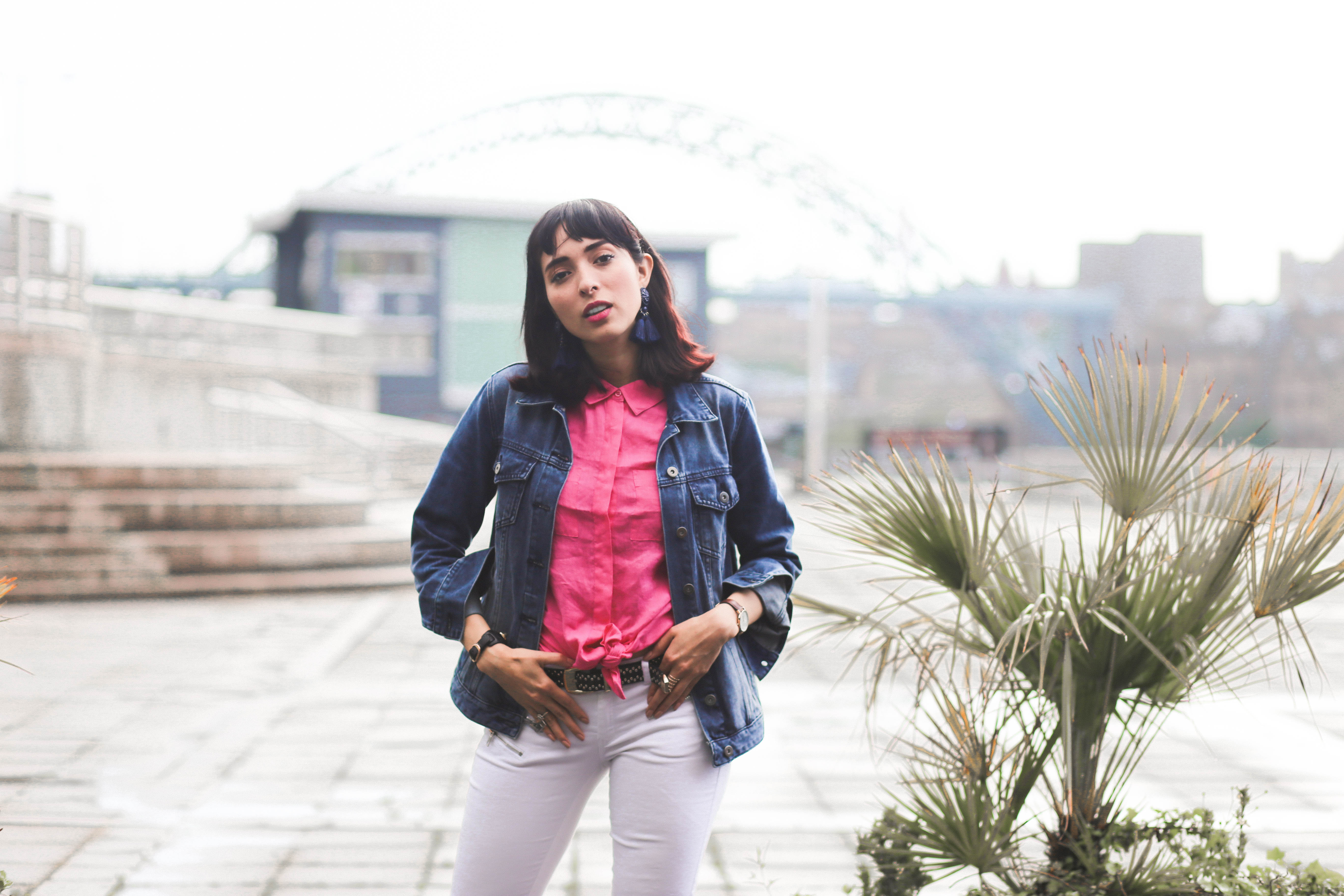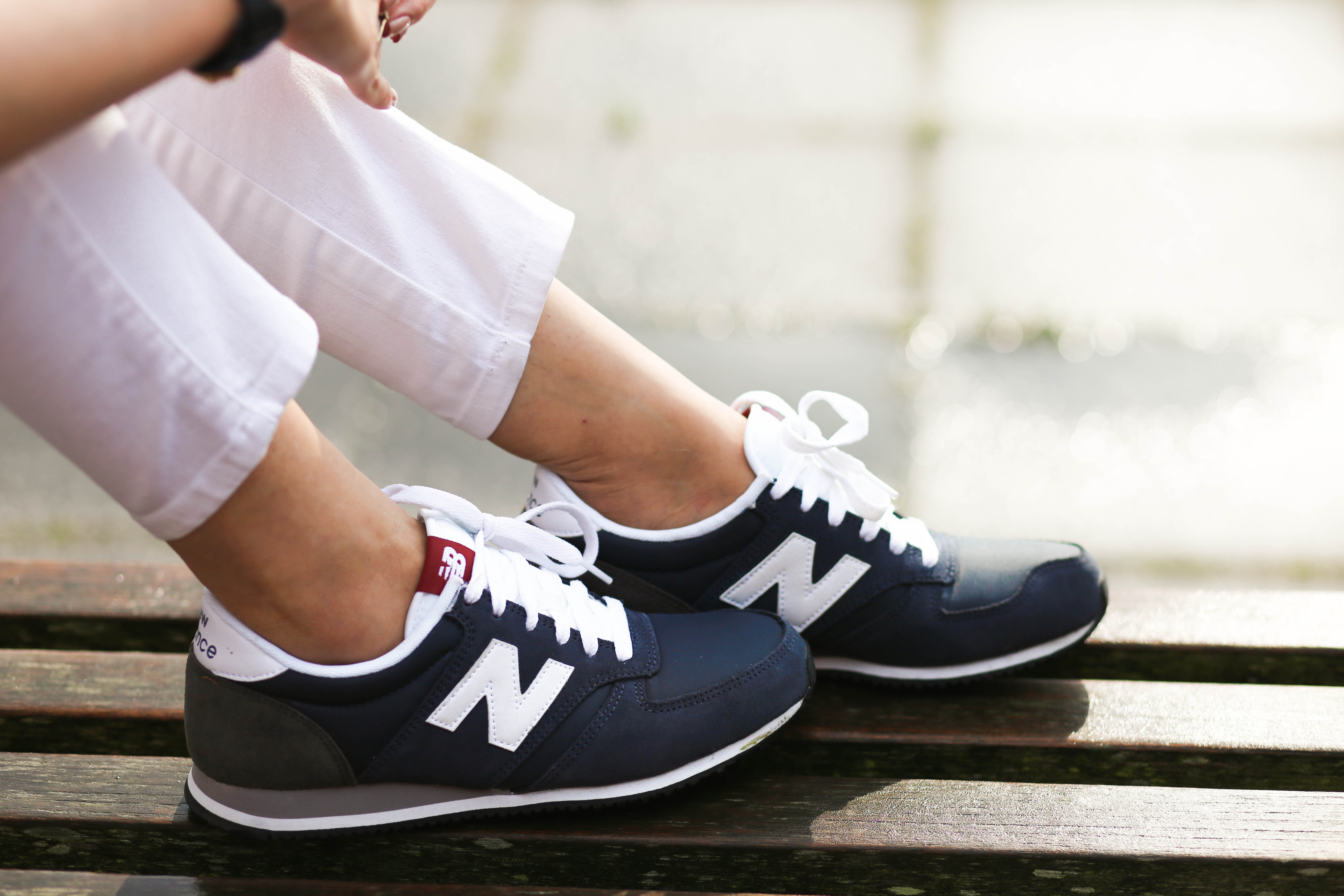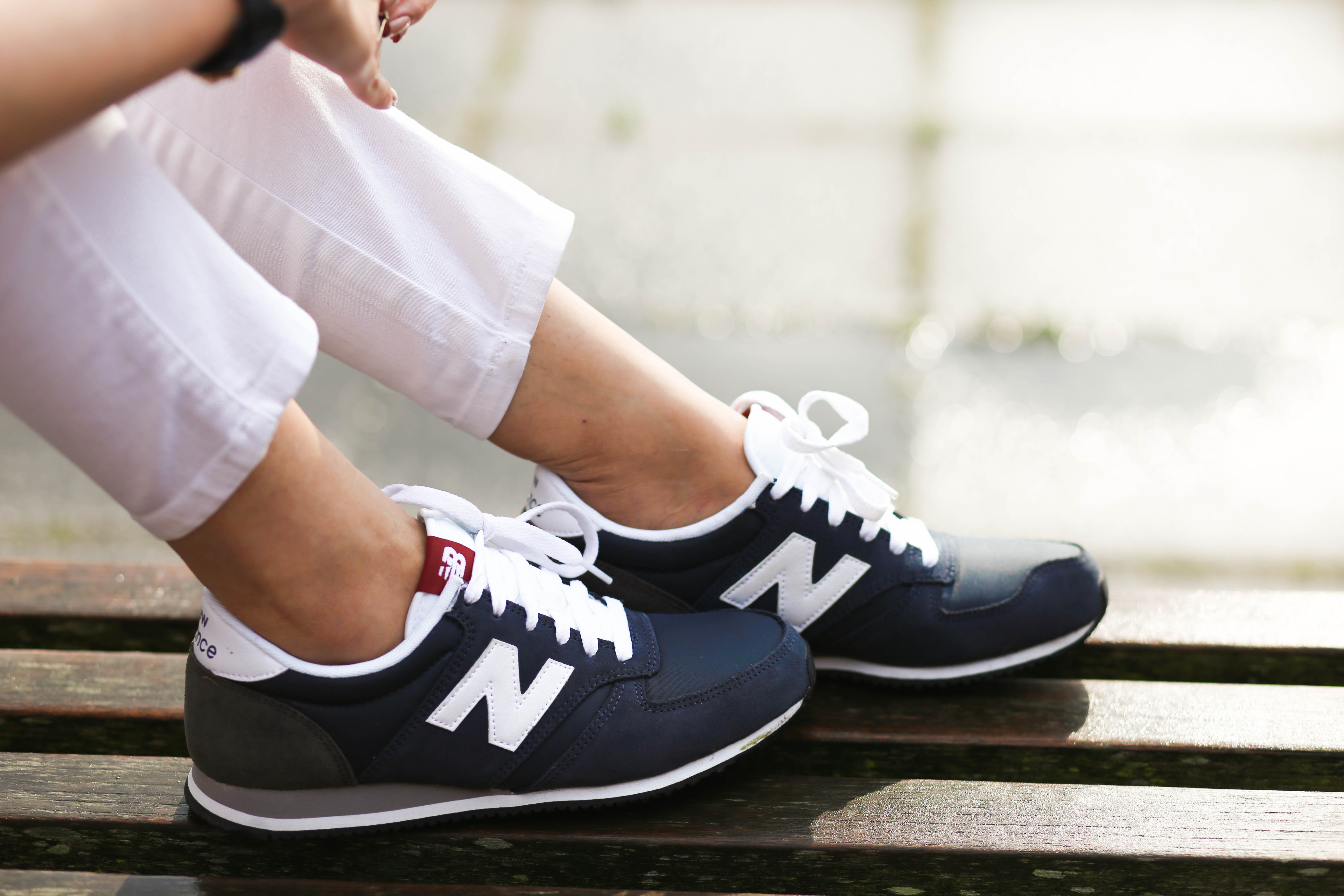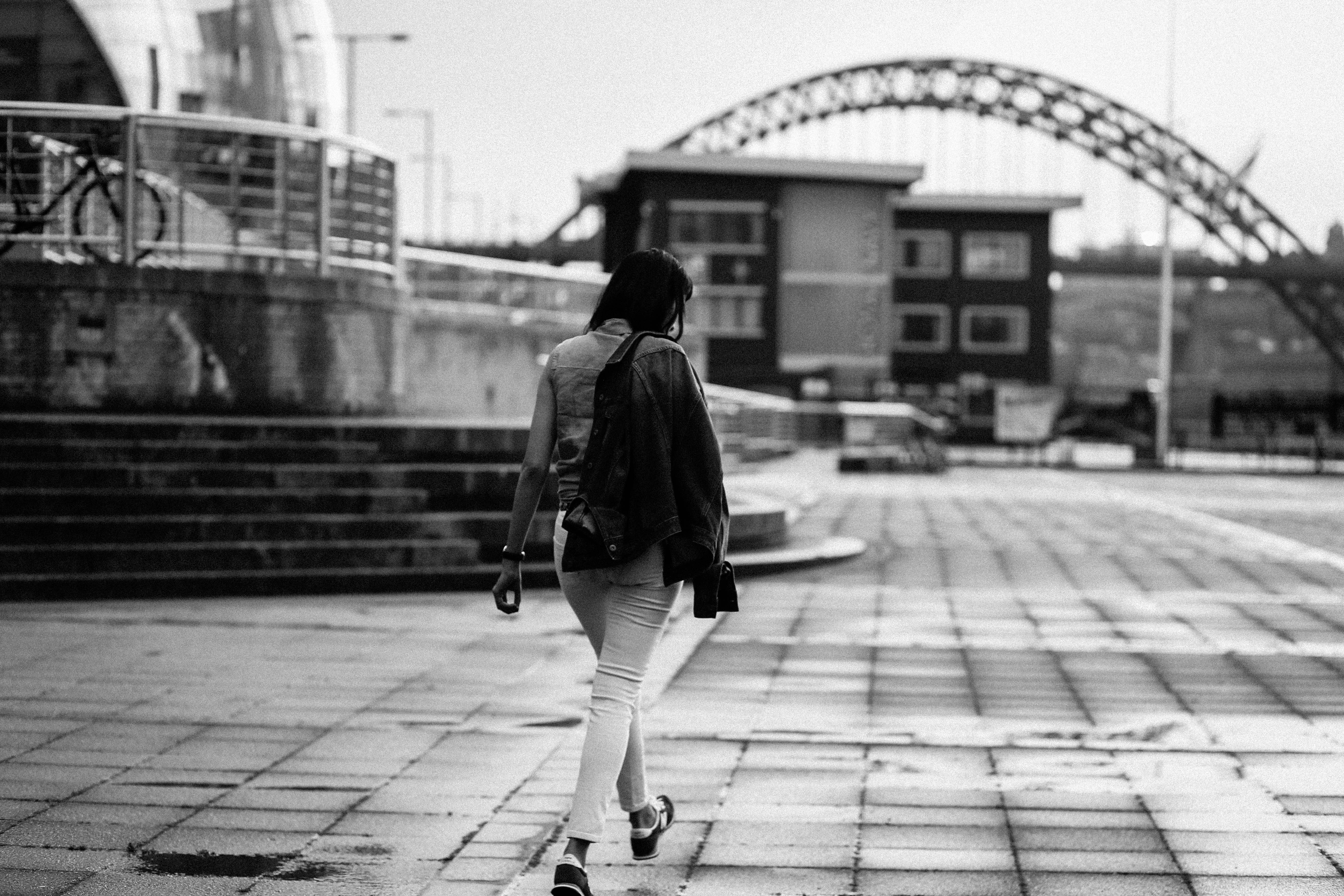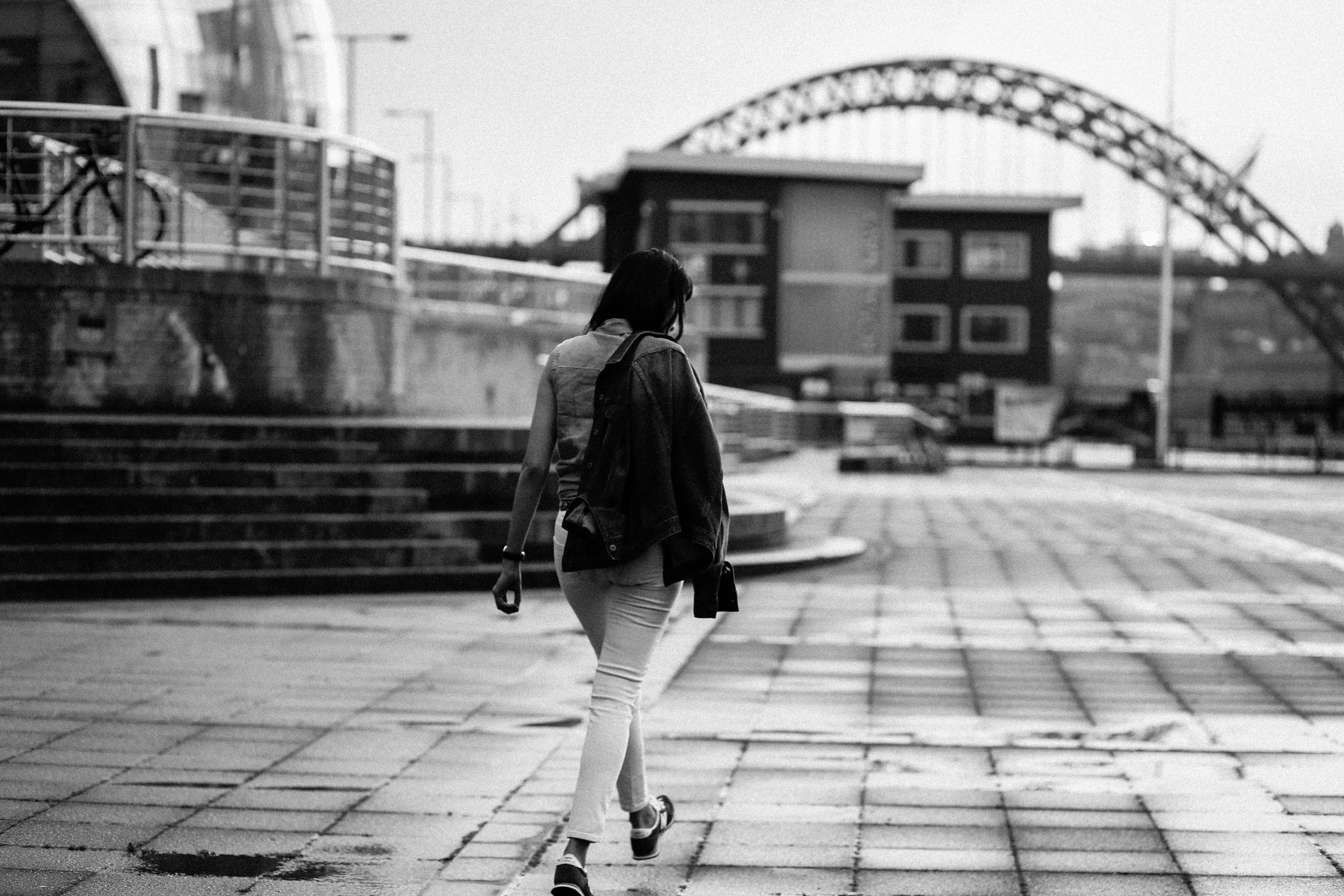 What I was wearing:
Denim jacket: Longtallsally
Top: Longtallsally
Jeans: Mango similar HERE
Sneakers: NewBalance
Tassle earrings: H&M similar HERE



Comments