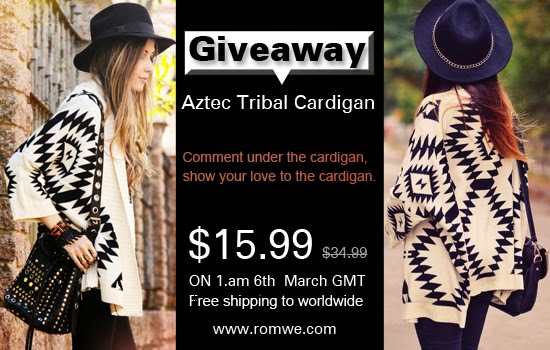 Romwe Aztec Tribal Cardigan Giveaway! Open worldwide & Free shipping!
How to get:
1.

Add a comment on the product page via Facebook account to show your love to the cardigan :
2.

Tell me you have done it by leaving me a comment following this post.
1 lucky winner will be picked 5 days later.
Btw, the cardigan will be only $15.99 on 6th March GMT. Save 54%.
Ship in 24 hours.
All cardigans has been prepared in the warehouse, you can get it with $15.99, save $19.99!
Get or miss it?