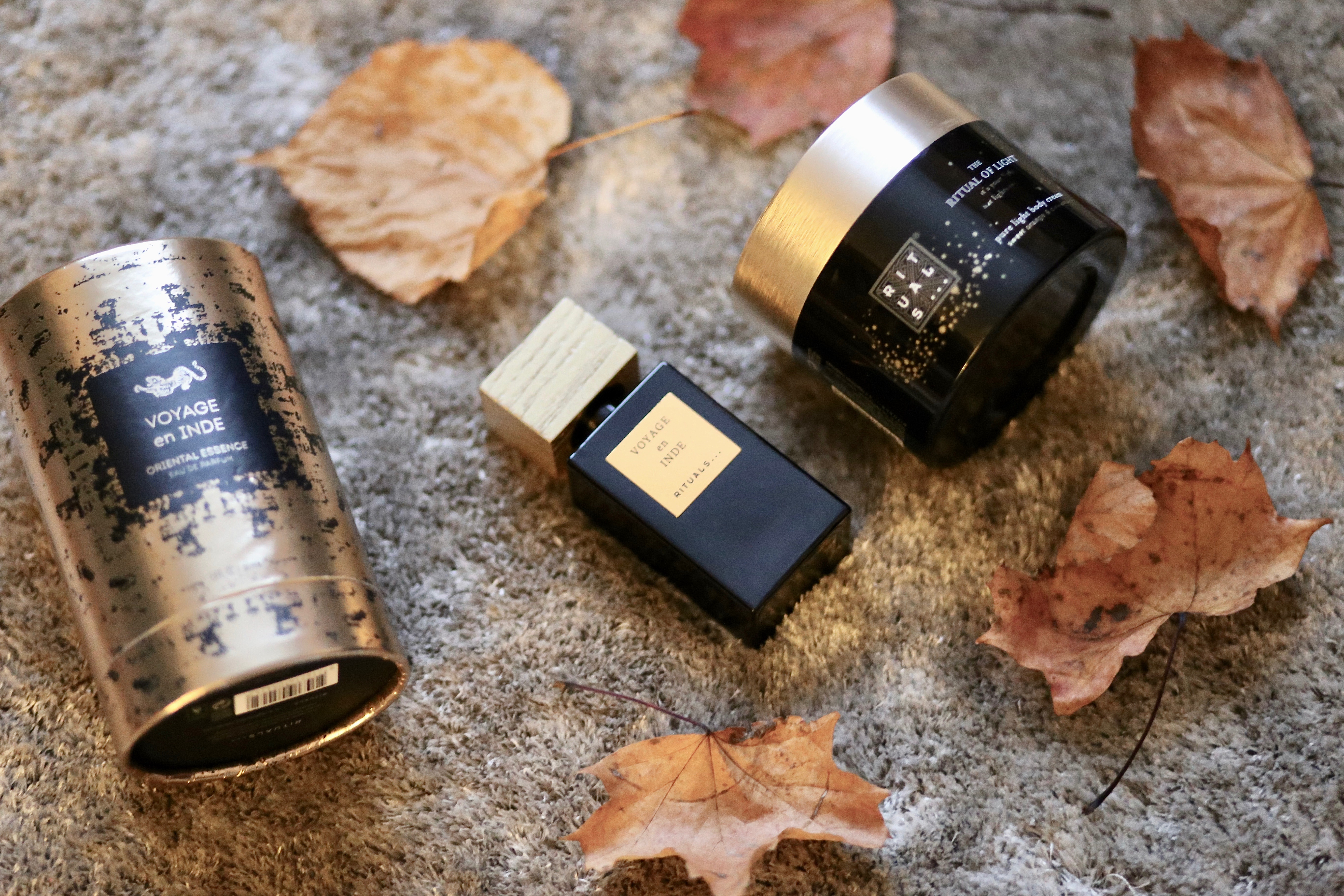 Time for a new perfume and cream review by my favourite brand Rituals  and this have to be my favourite this winter, Voyage en Inde Rituals: perfume is a chypre floral fragance for women. This a new perfume that was released last year, the perfume contains jasmine, patchouli and amber.
 First of all the packaging looks absolutely gorgeous. the perfume is sold in a cardboard box with a mix of black and gold tones, very chic if you tell me. the bottle of the perfume looks very neat and luxury, it's a nice tight black bottle with a gold emblem and a wooden cap.
When I smell it for the first time, I did not know right away what to think. I only own floral scents are nothing spicy, where I had to get used to, I thought it was time for one more winter mature aroma. So I continue to use the perfume and meanwhile I'm just on the spicy scent. Is the ideal fragance for this winter and also lingers much longer if you ask me.
 The fragrance is a fragrance that you must keep, it is a warm spicy fragrance that I personally find so good. I find this smell really typical fall/winter and get equal sense to provide my house of candles and lamps.
A limited edition body cream specially developed for the ritual of light. Rich, creamy cream that nourishes the skin and gives a silky feel combines and warming scent of cinnamon.
Body cream is something I use it throughout the year. both in the morning and after showering, I just got a new pot of cream because seriously once you try this one you don't want to try something else, this body cream is wonderfully airy and attracts good quickly. My skin feels soft and smells heavenly!
These products are now available in the Rituals stores, some department stores and online for £9.50 the perfume travel size and £19.50 the body cream.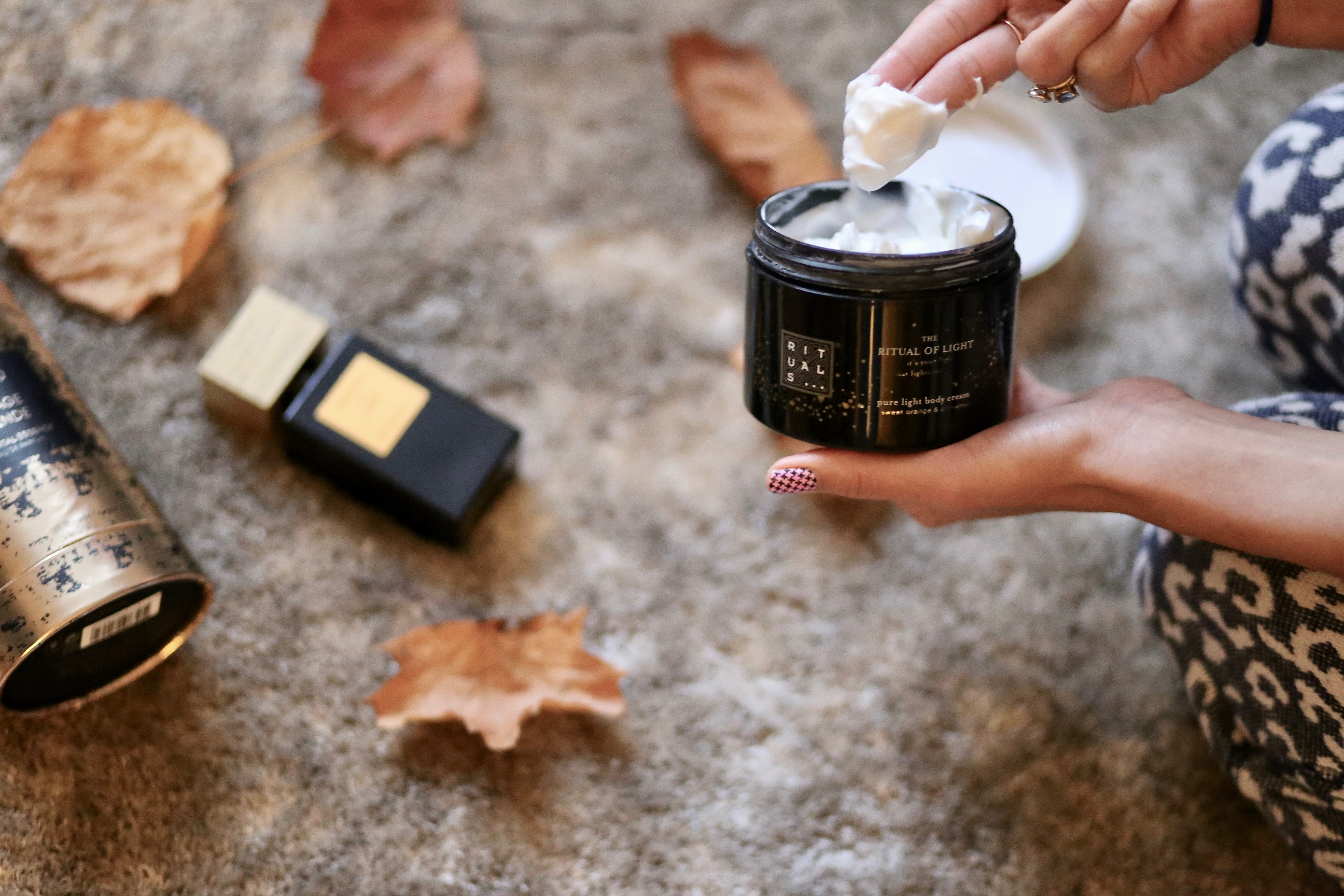 Save
Save
Save
Save
Save
Save
Save
Save
Save
Save
Save
Comments