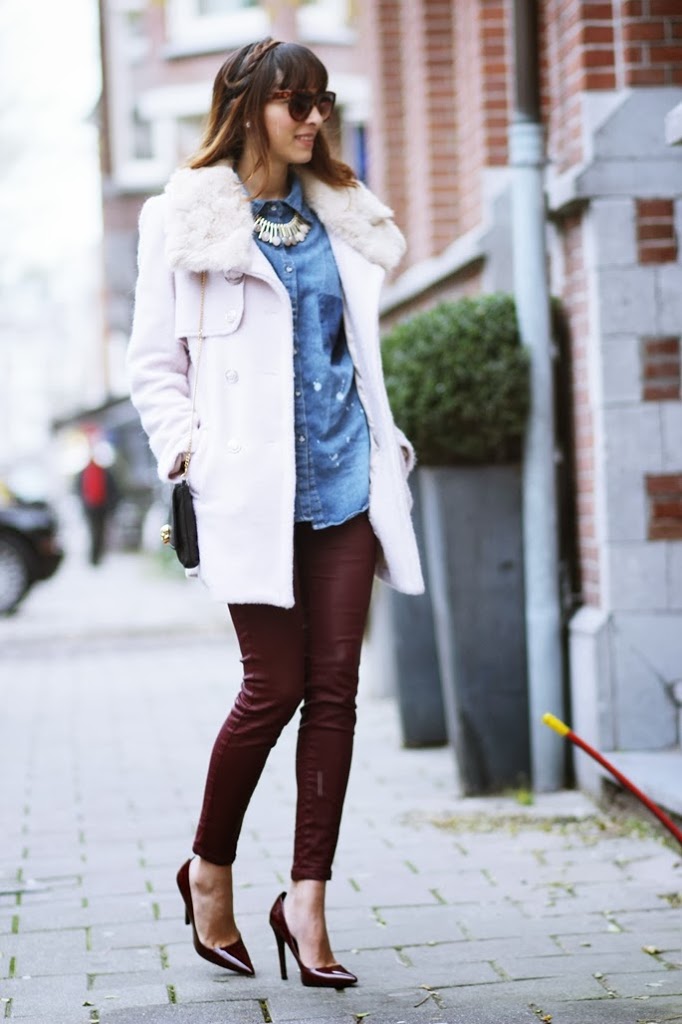 First of all HAPPY THANKSGIVING to all my American Followers today is such an special day such a shame I don't celebrated but I feel blessed and thankful for everything I have in my life <3.
Time flies we are almost December I can't still don't believe it !
On today's look I'm wearing this gorgeous Pink coat from Udobuy I adore it since I got it I can't live without it, that's because is my only pink coat in my entire closet not I'm lying LOL I have an other pink jacket as well I seriously need to move out I need a bigger closet ;D.
As pink is now so in this season and love to mix it up with burgundy and denim it goes so well together love that the blouse fits perfectly not to tight not to loose just perfect I think denim blouses will stay and won't go out of trend ;D.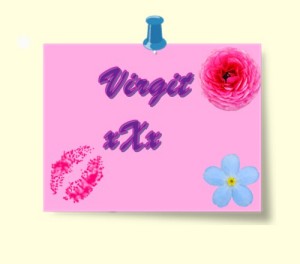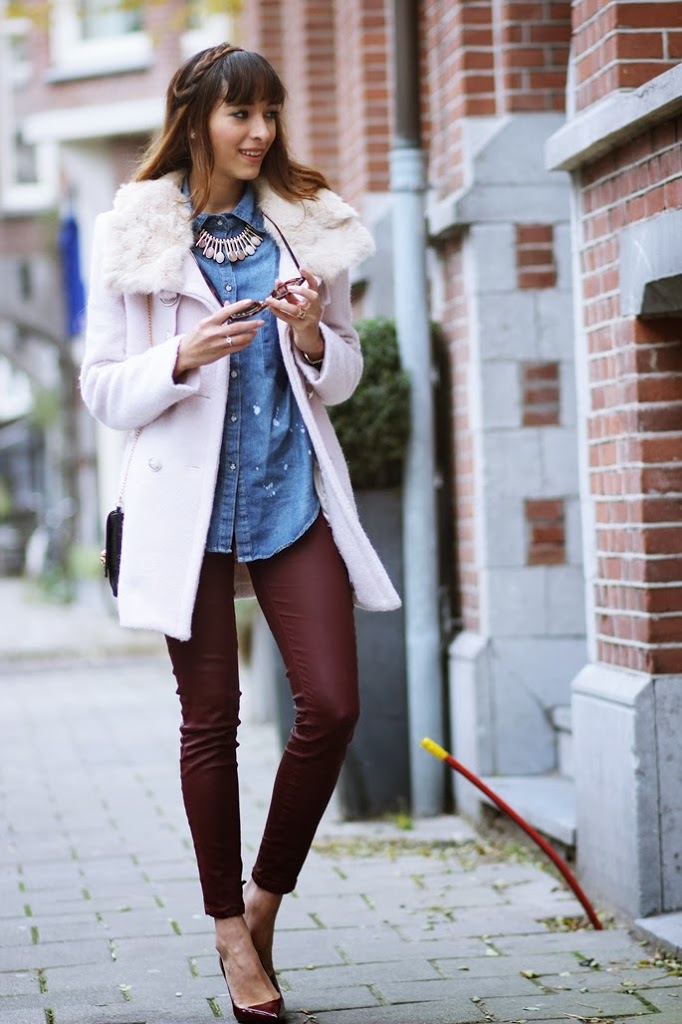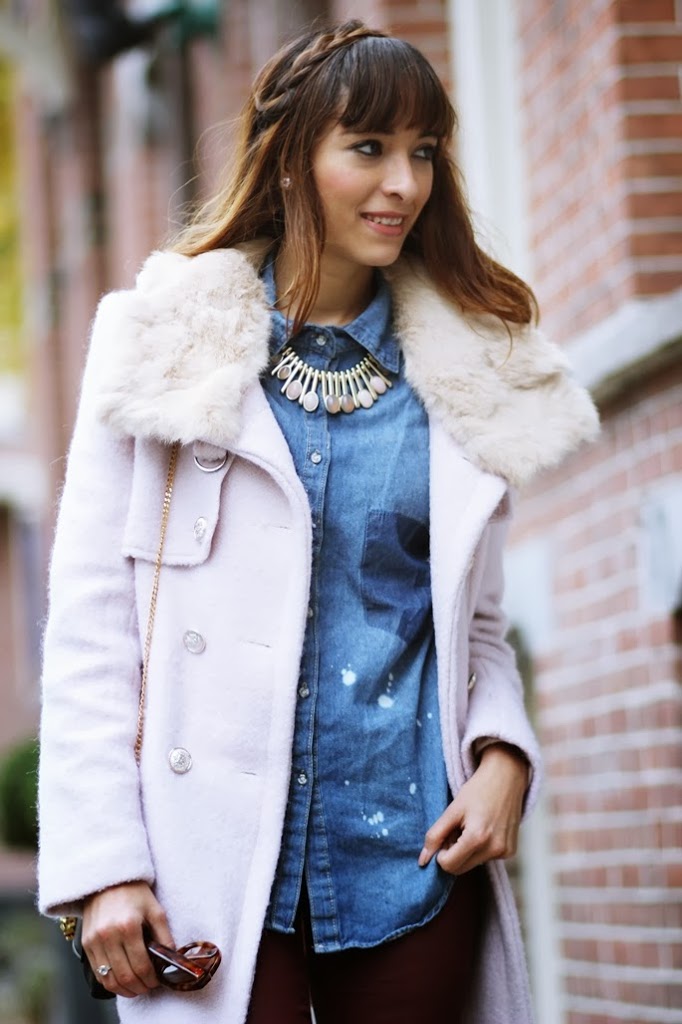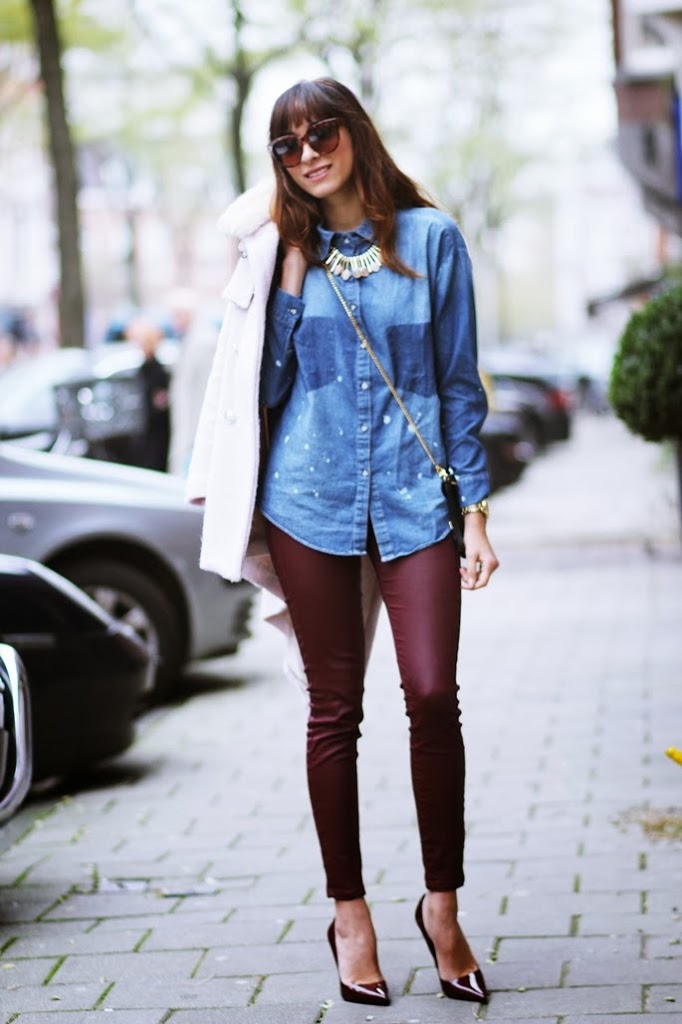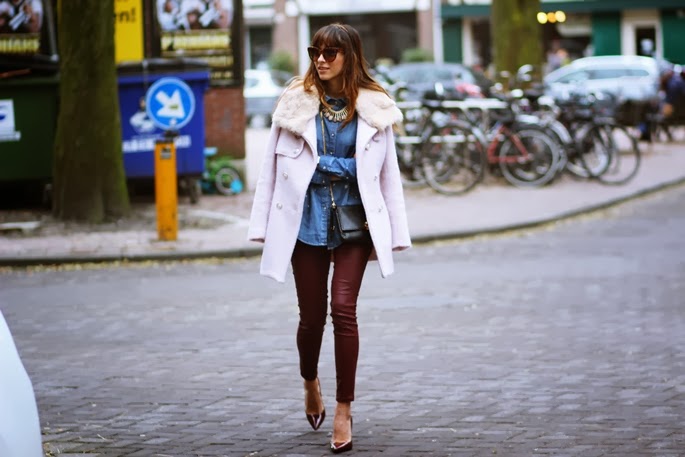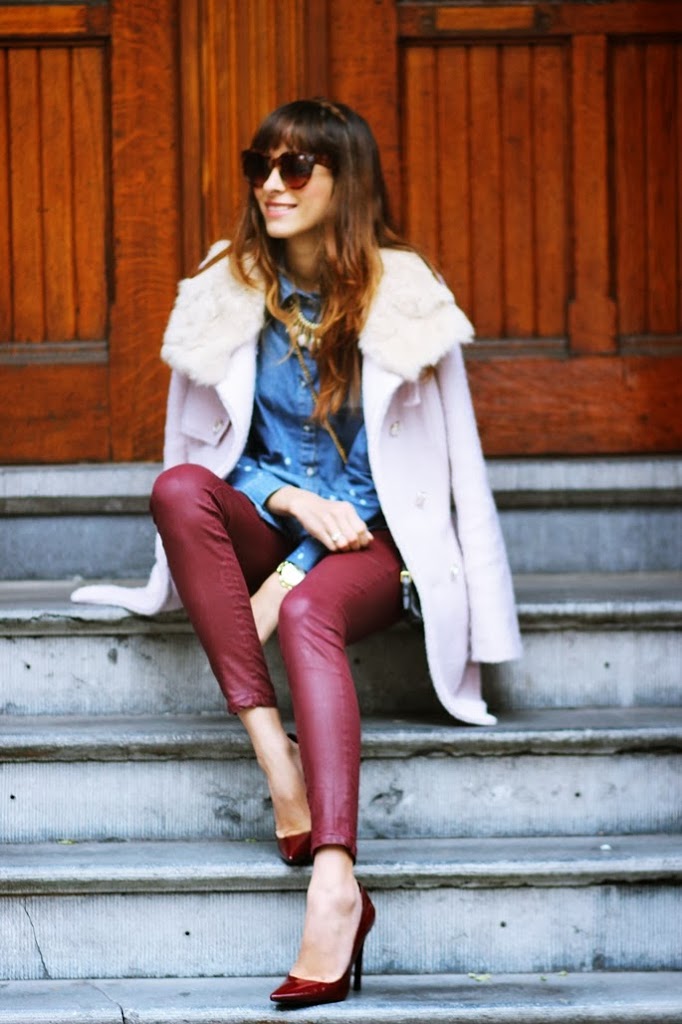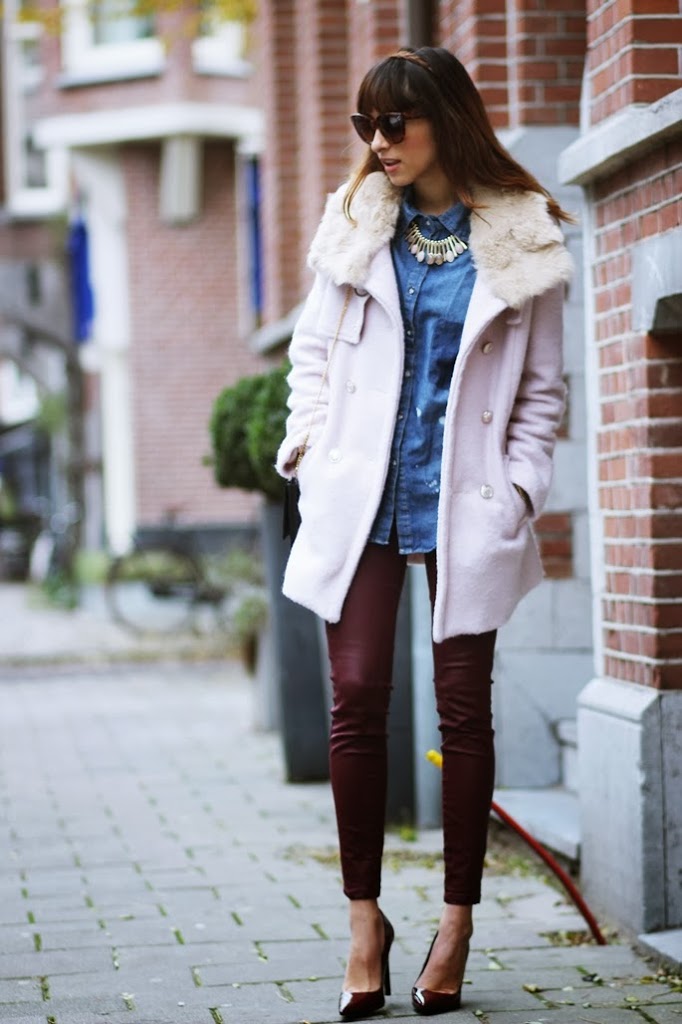 What I Was Wearing:
Coat: courtesy of UDOBUY
Denim blouse: courtesy of CHICWISH
Burgundy pants: Mango
Heels: zara
Sunglasses: Celine
Comments