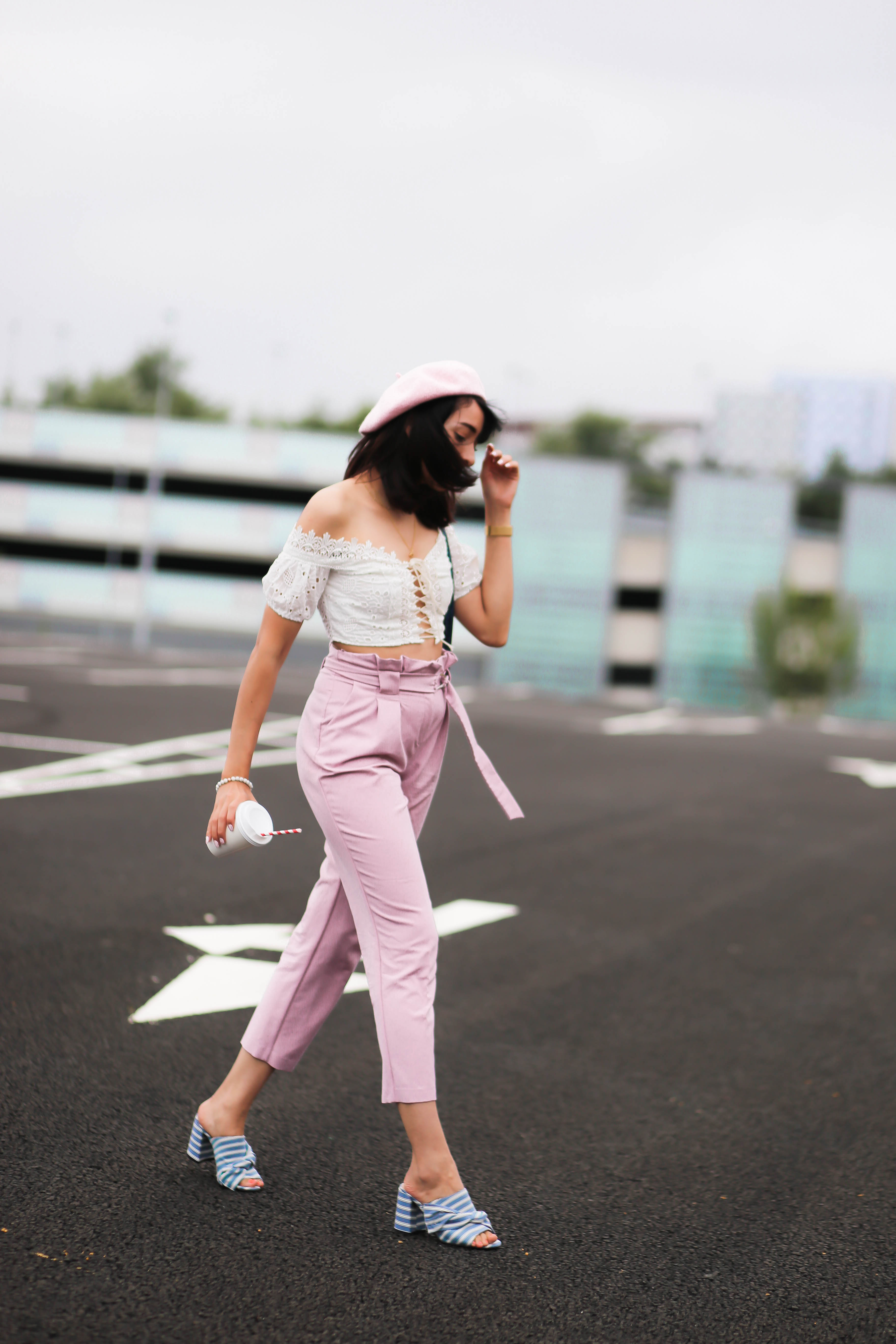 Happy Friday!
Have you all found a piece of clothing you love so much that you have to get it in another colour?! This happens every so often for me. These trouser are a perfect example of this. I purchased them in black and green and ended up having to have them in pink as well. Yes, they are THAT amazing! I've always loved a good pair of high waist trousers. Love big bow on these makes them absolutely irresistible. They make you look so elegant I grabbed up this sexy adorable crop top(under £25) from
Femme Luxe Finery
shortly after I purchased the trousers and had absolutely no idea I would be pairing them together. When it arrived, I decided to try them together and fell in love with the turnout! I think it's such an unexpected pair, which I absolutely love. This look is perfect for these last  summer days in September.
Even my background is matching with my outfit, what do you guys think about this look, I this has to be my best look so far on my blog YES or No.
I hope y'all are having a great week so far 🙂
Have a lovely weekend you all!!!
Love,
Virgit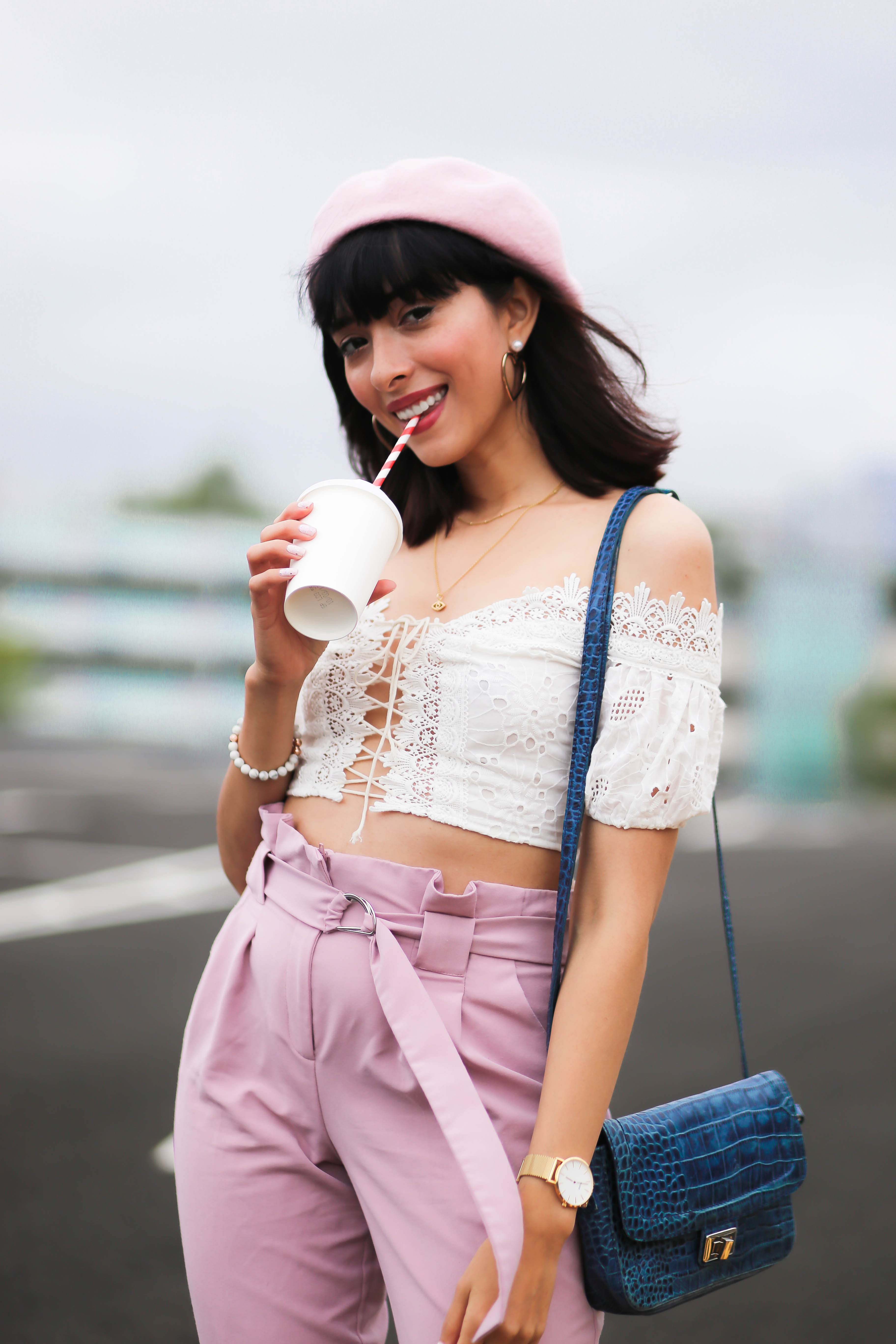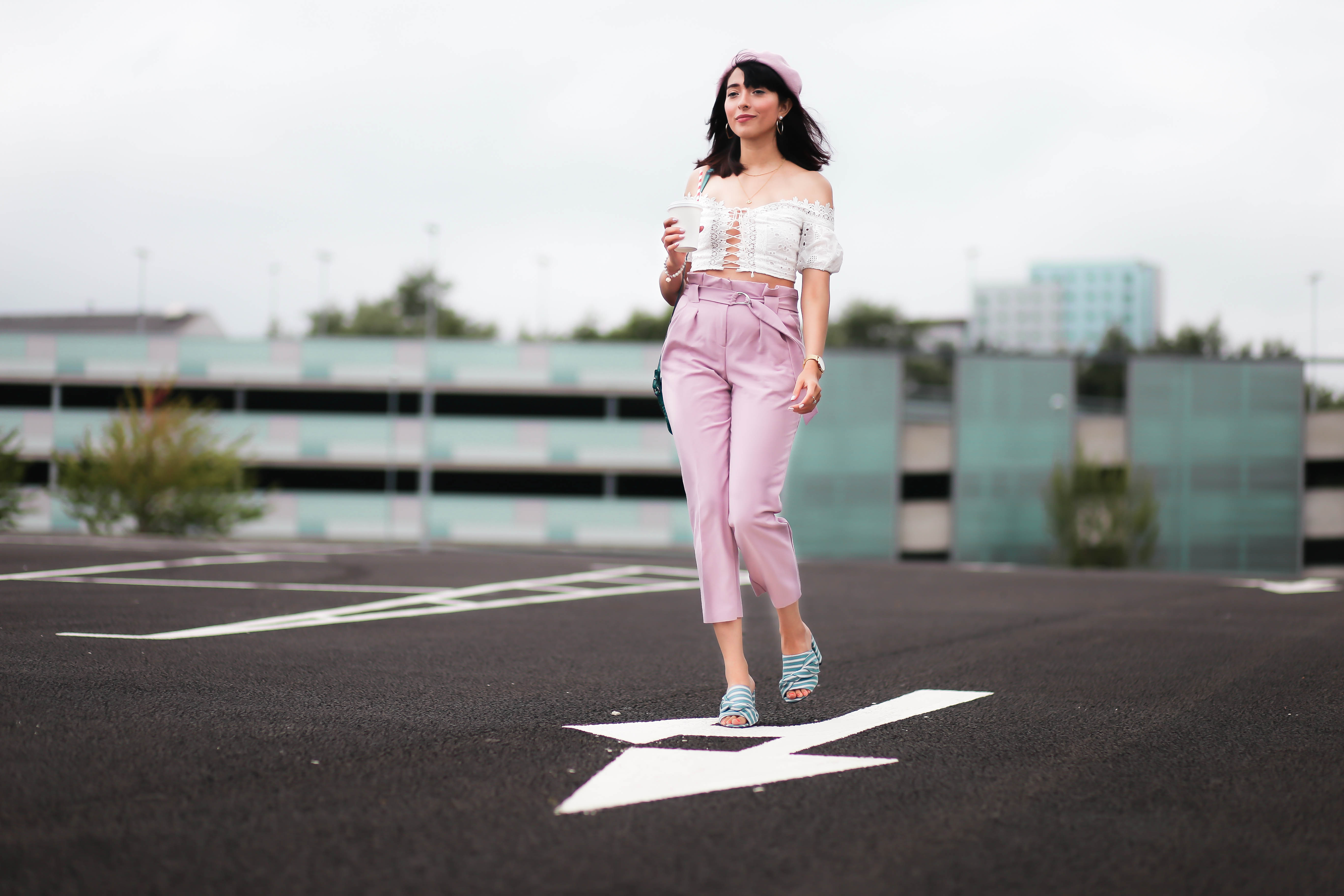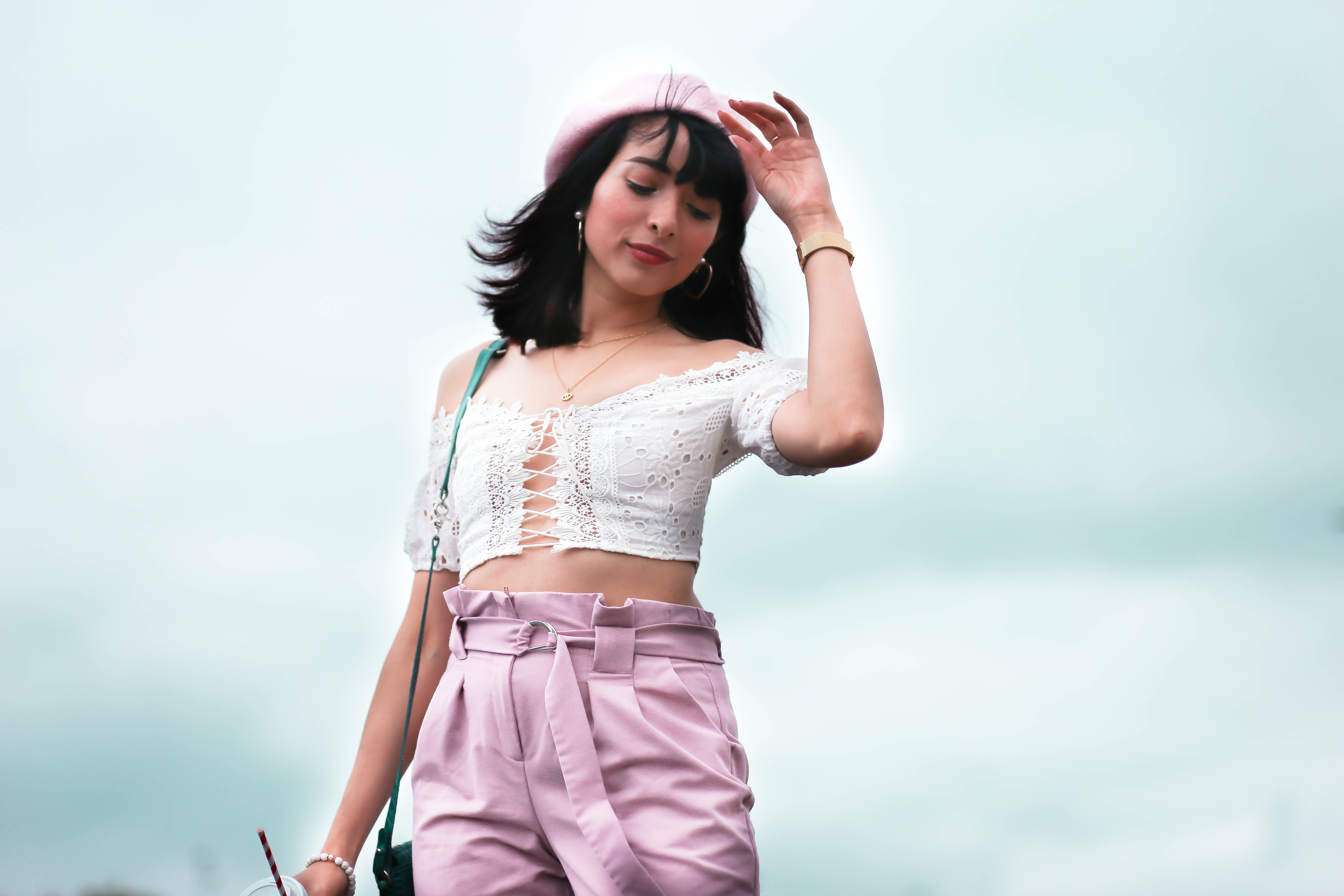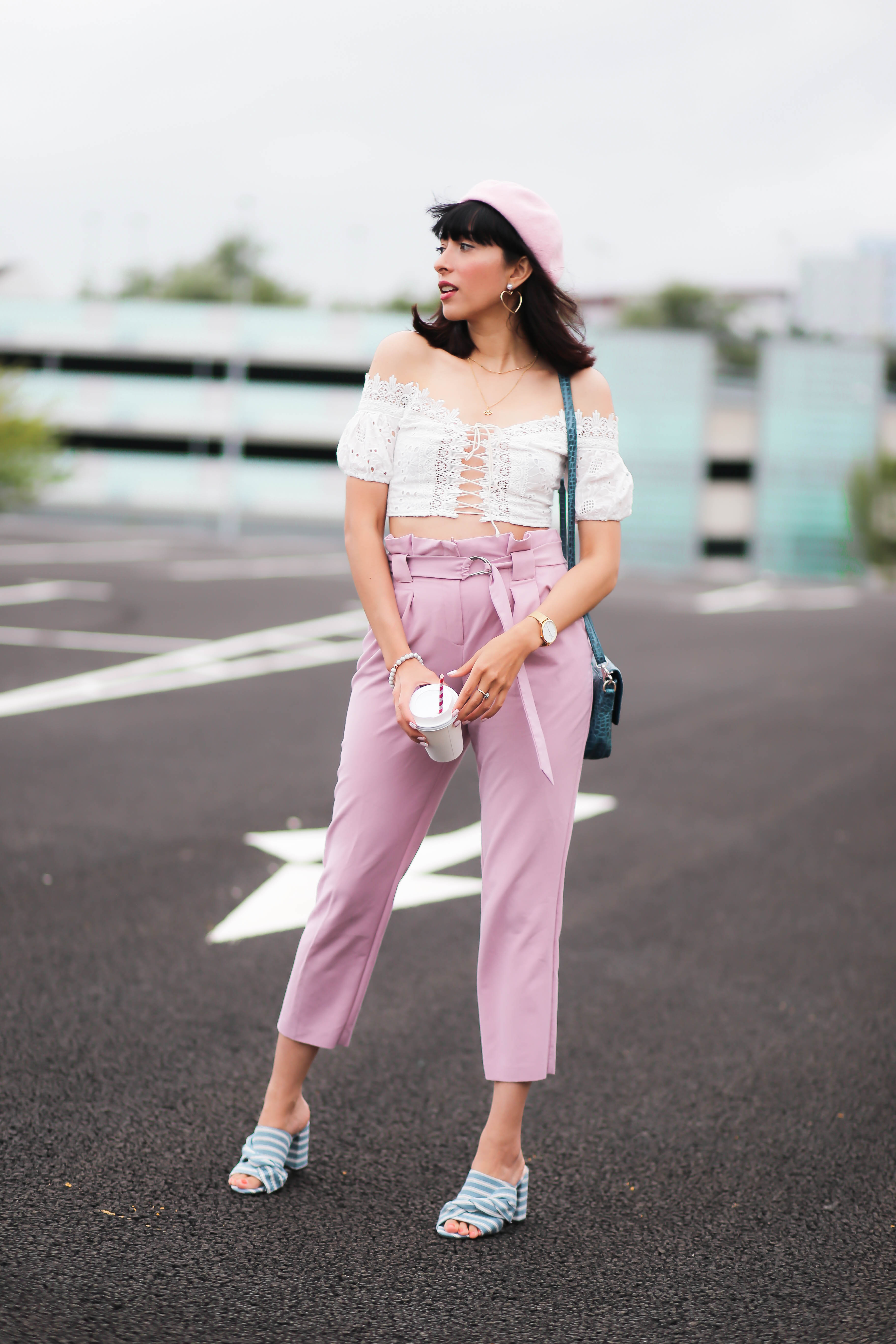 What I Was Wearing:
Beret: Topshop similar HERE
Crop top : Femme Luxe Finery
Trousers: Miss Selfridge 
Block heels: Boohoo
Mesh watch: Cluse
Leather bag: Lakekand similar HERE

Comments