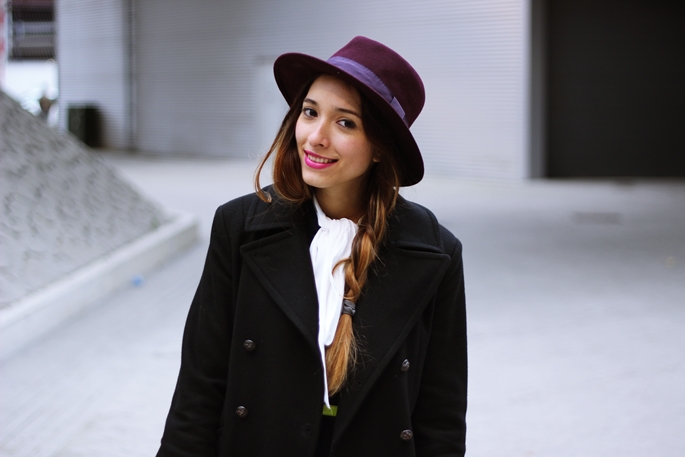 It's official winter time and I just finish taking out all my summer clothes out of my closet everything looks more organize now, and how I style this look it was kind of chilly that day when I wore this gorgeous blue dress that I got from SUGARLIPS if it was me I would had wear it without tights and a pair of ankle boots but got kind of creative and make this look look kind of preppy chic but with a splash of colours by using neon on my belt and heels cause as dark blue and black looks so boring together in my opinion that's why I combine burgundy and neon together it sounds crazy but I love the mix of those colours ;D gosh tomorrow is the final of playing with style by Holland casino I'm so nervous at the moment and really excited so wish me good luck thanks to all of you for your beautiful comments always made my day love you all.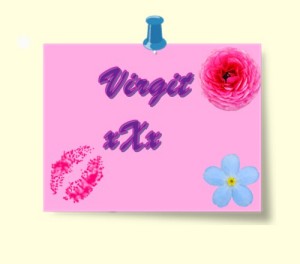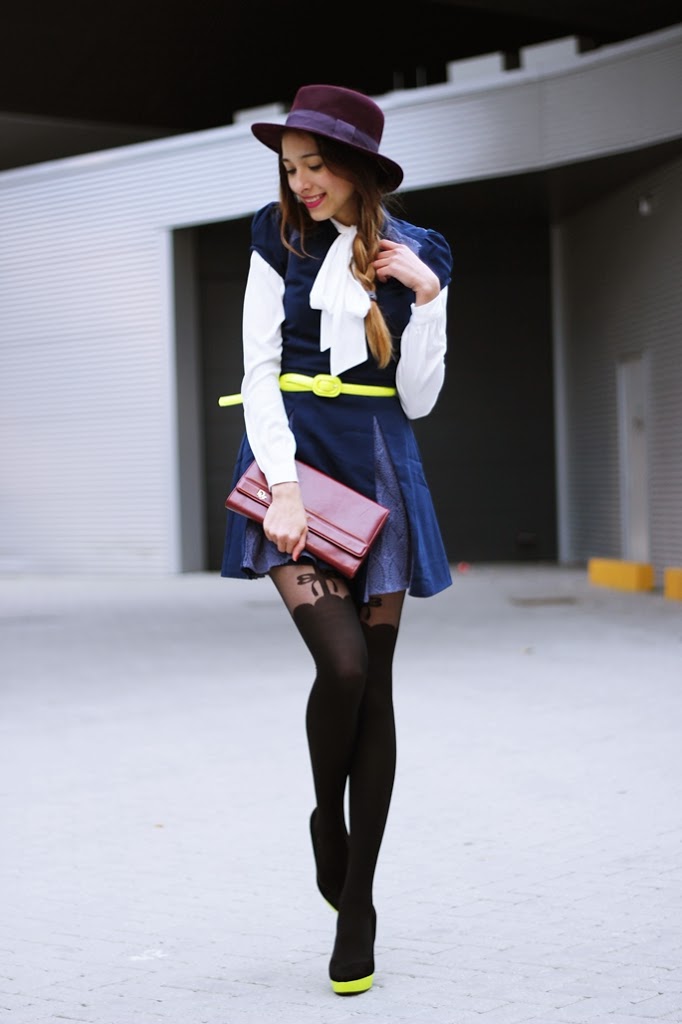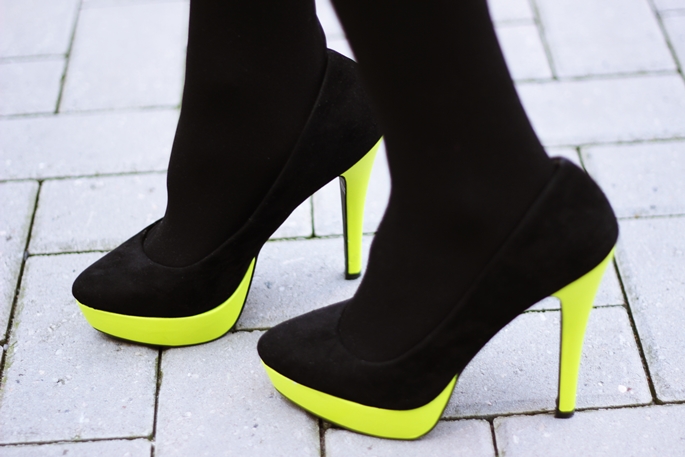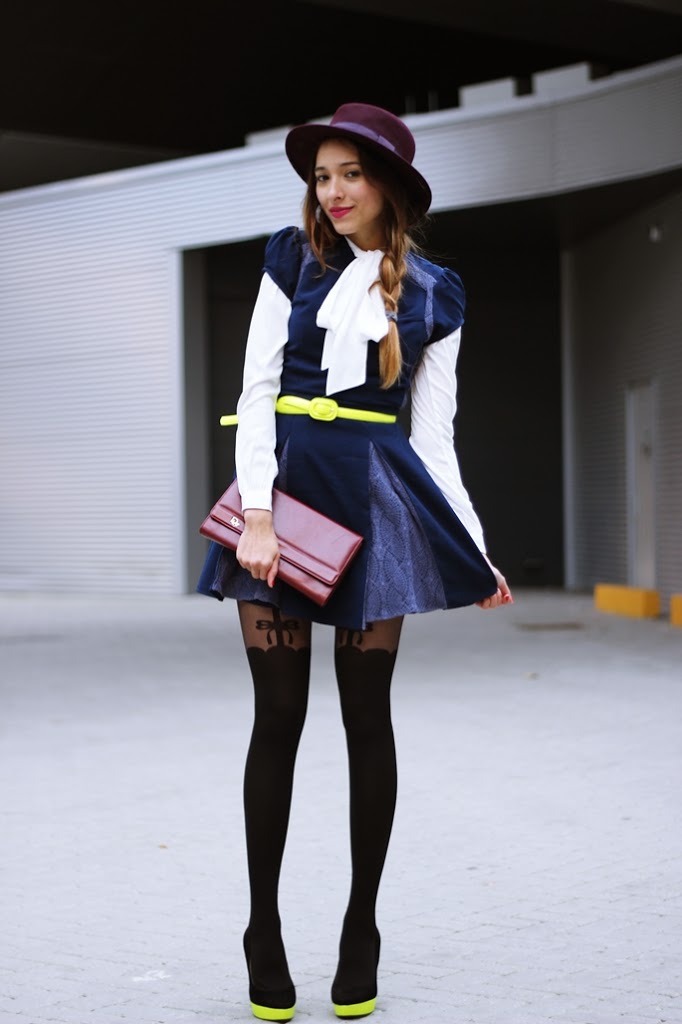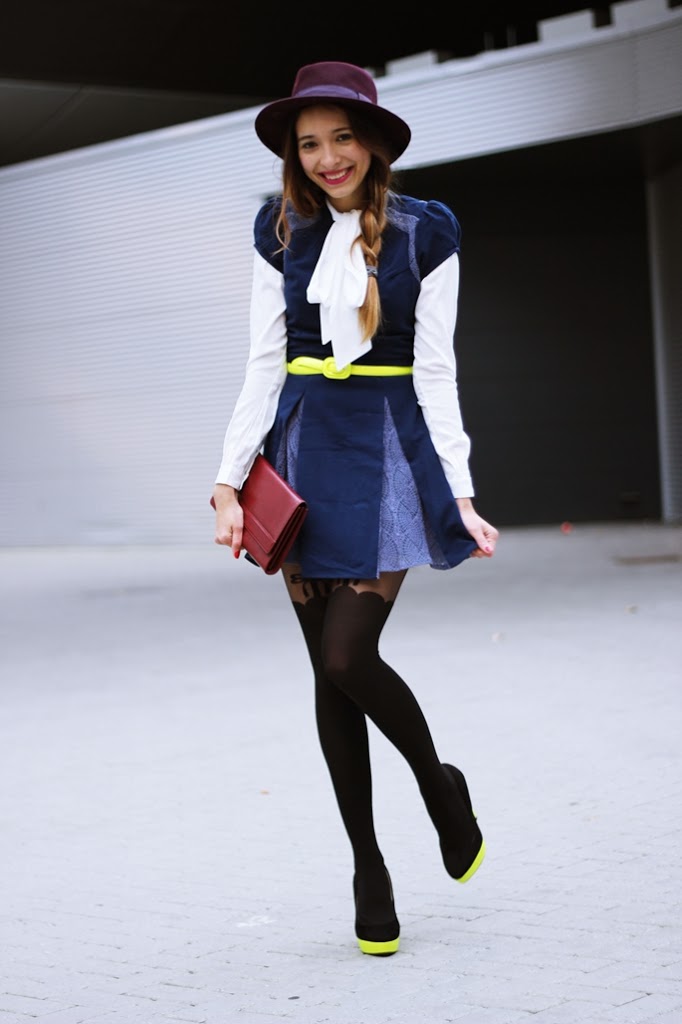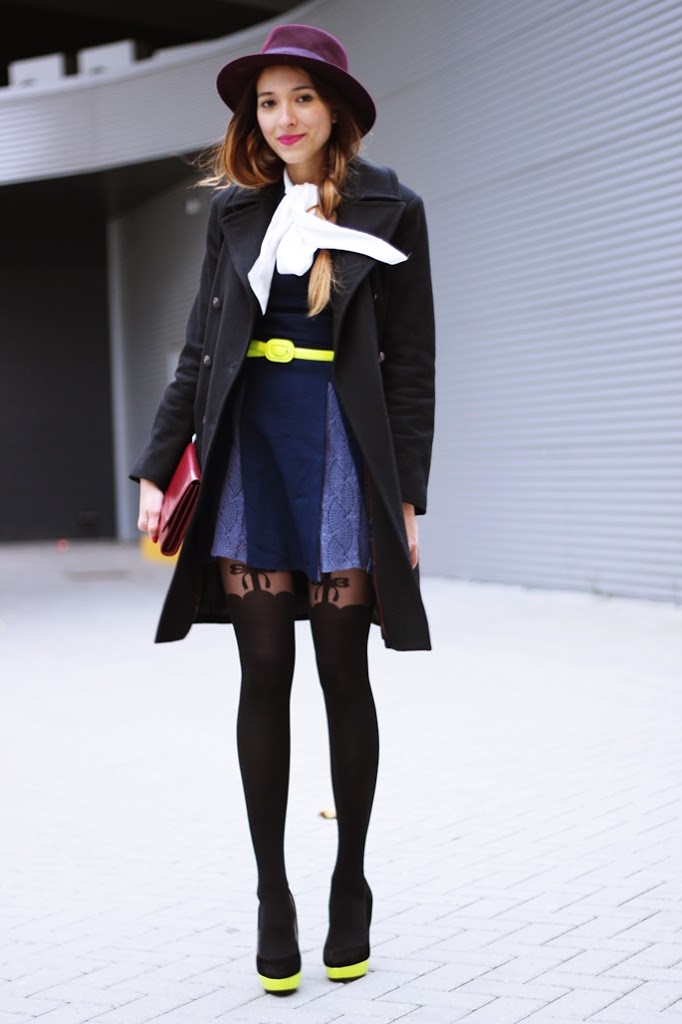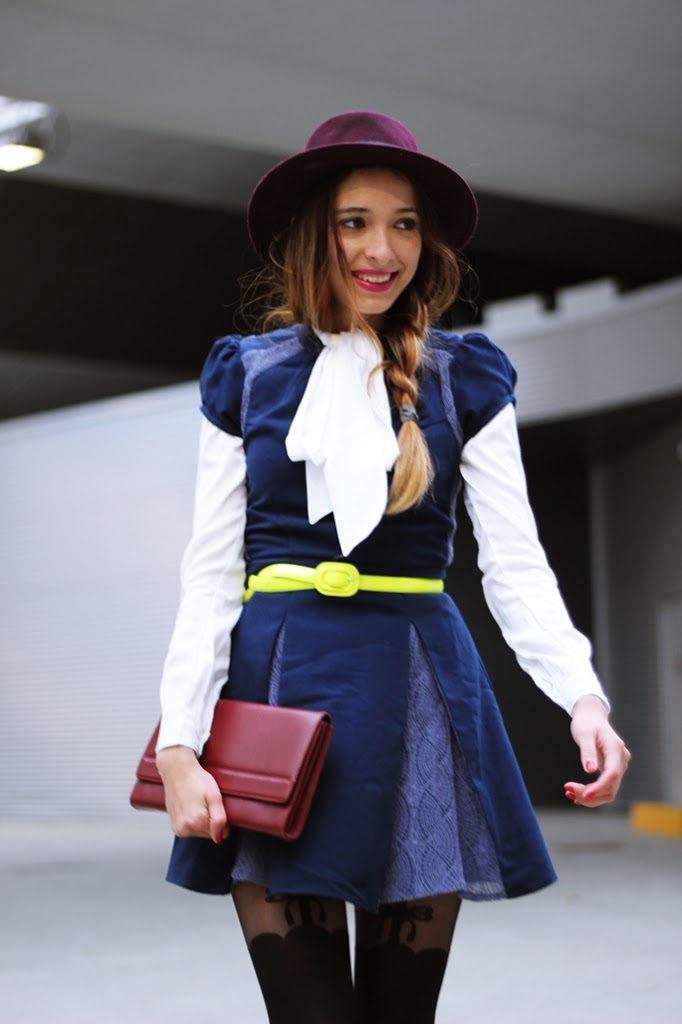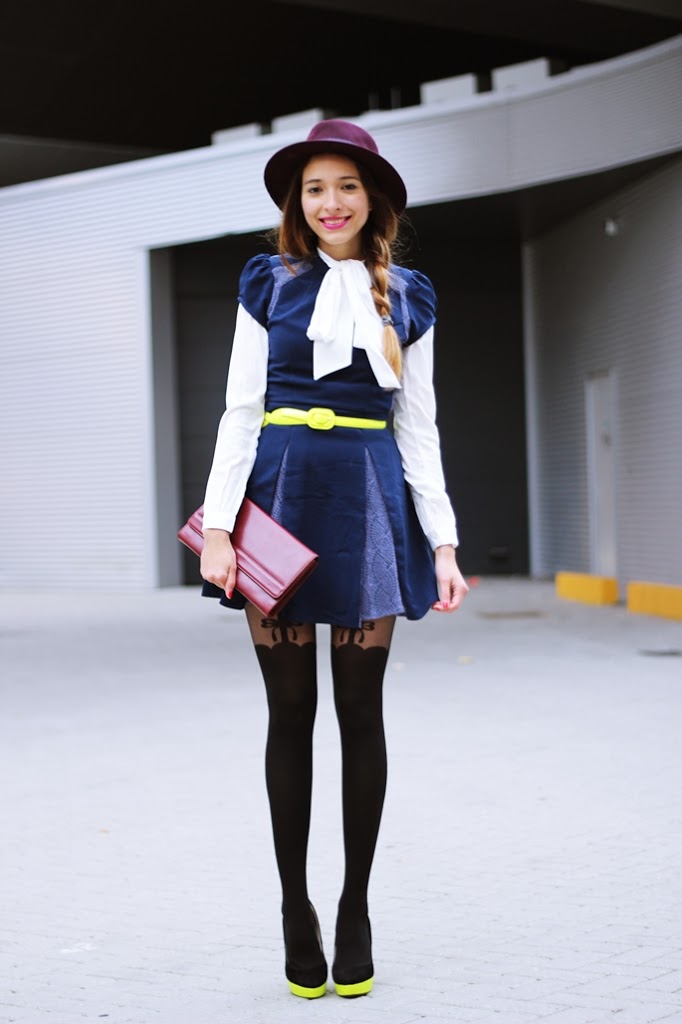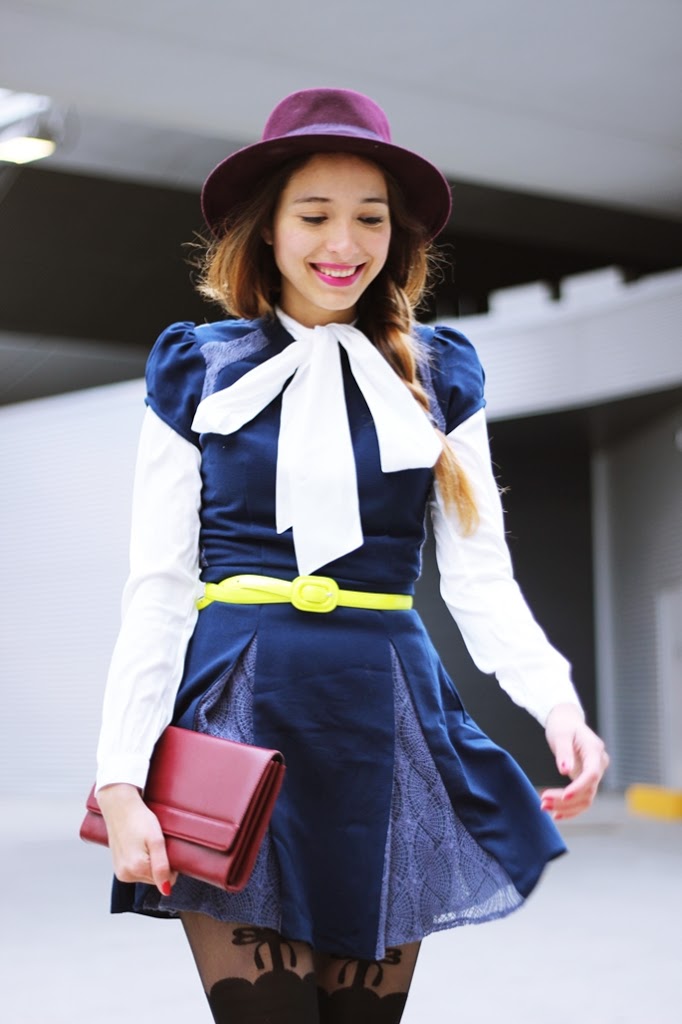 What I was Wearing:
Hat: zara
White bow blouse: Vila
Dress: courtesy of SUGARLIPS
Neon belt: mango
Bow tights: claires
Heels: gifted by the boy
Vintage bag: Dior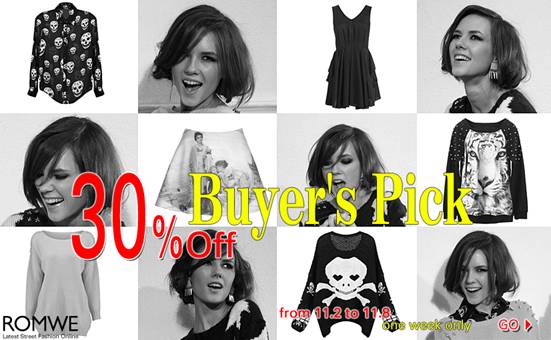 SPECIAL ROMWE OFFER
The offer is up to $30% off, from November 2nd through 8th.
Most items in this catalog are selected individually by Tthe ROMWE fashion team. They have also included exclusive Romwe-signature items as well.
Here is the link: http://www.romwe.com/Buyer%27s-Pick-c-118.html
Comments