Amsterdam , some of you know how much I love this beautiful city I'm so proud and blest to live here and every time I do a walk in this beautiful city the more I get to discovered new places  that I haven't been before, Amsterdam is a small city but it is a lot to see I specially love the history behind every building and house. when I use to live in Ecuador I use to love modern building but after living here for so many years I got to appreciate old buildings more .
I'm not really a big fun of reading books ! I actually use to hate reading and still do but not as much as before but one day that change when I first watch my first twilight movie I couldn't wait until the next movie was out in the cinemas and decided to buy all the 5 twilight books and I read them all that was a record me reading 5 books but after reading I notice my writing got improve and I even learn new words specially if you read not in your own mother language can improve so much.
so I discovered this little book market in Amsterdam the only of his kind that is open every day except for Sunday where you can find a variety of books even in Spanish and other languages and that only for €1 each  how great is that if you are a book lover and love to read don't forget to stop by when you are in Amsterdam you can find  the book market at Oudenmanhuispoort location of the university of Amsterdam, the owner of the book market felt so honoured that I shoot at his market he was so happy that I appreciate his market when I saw it the first thing that came up to my mind was I really want to shoot here it is something different than other backgrounds and this one is with a story behind .
do you read books or you rather watch a movie ?
Love,
Virgit
picts by Iris Dijkers (www.adashoffash.com)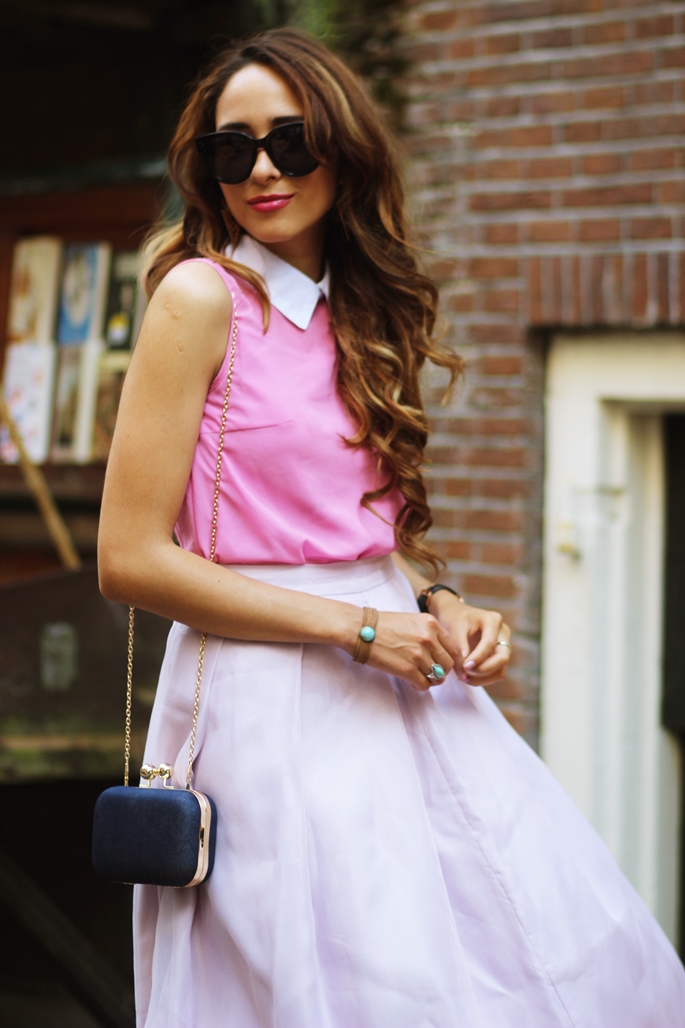 Sunglasses: Celine
preppy collar top: Boohoo
Midi skirt: Chicwish
Bag: SoJeans
Watch: Daniel wellignton
Rockstuds heels: Valentino
Lipstick: Mac
Comments