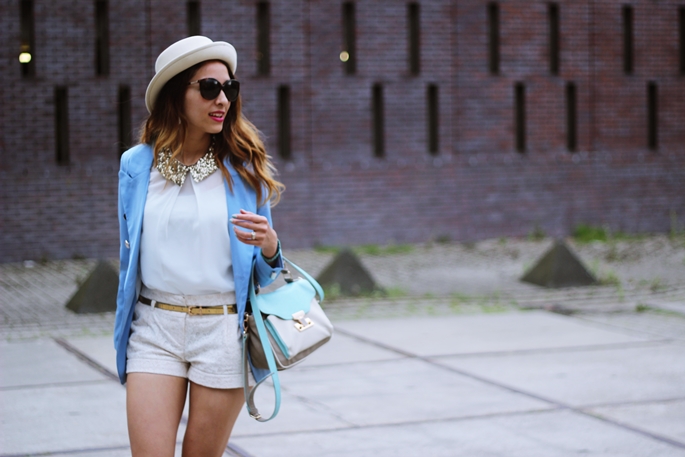 WOw I think I have never been so away from my blog I hate my provider but so happy I change it from another one but will have internet the 21th of September I know have to wait for so long but in the mean time will be blogging from a cafe of my friends house so bare with me ;( I have so many looks to share with you girls ;D my weekend has been very busy but here I'm again I wore this light blue blazer with gold details and white and cream I love this chic and sophisticated look plus my bag goes so well with this look and love my vintage hat the summer is over here in Holland as you know the weather is crazy over here one day we have 30 degrees and the other day 18 degrees but no worries I'm getting ready for autumn ;D
Ps: Don't forget to enter my giveaway on my blog you can won $40 coupon on clothes CLICK HERE TO ENTER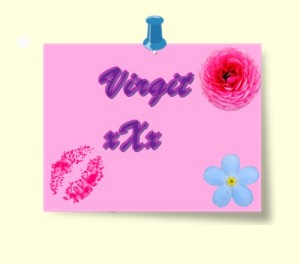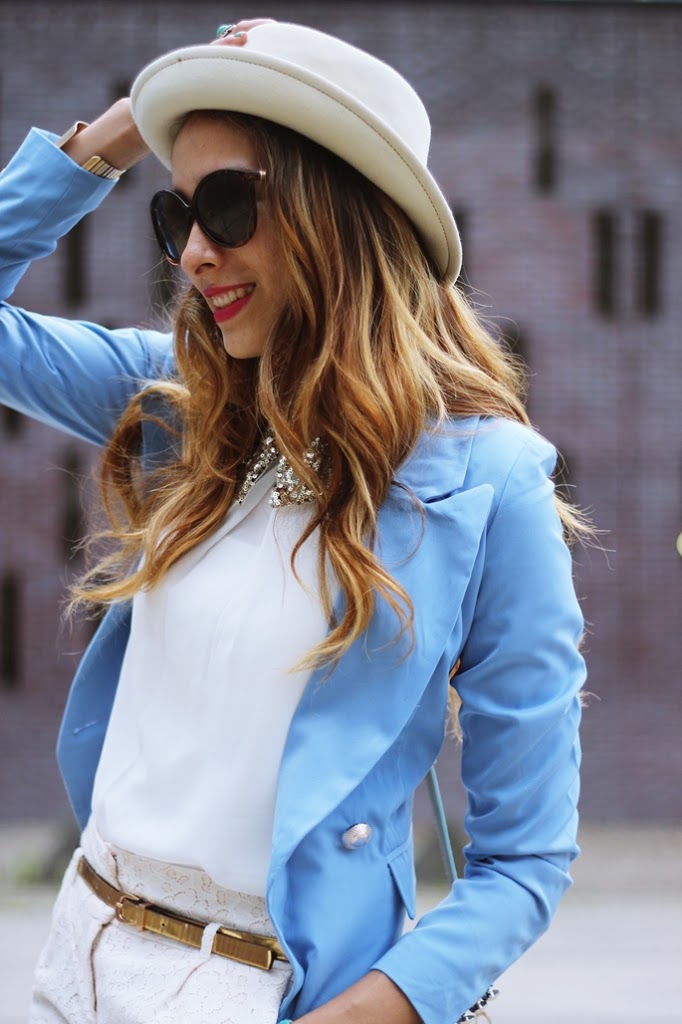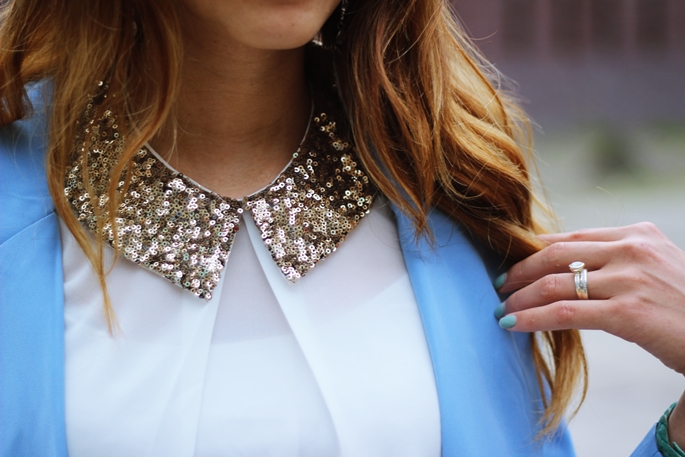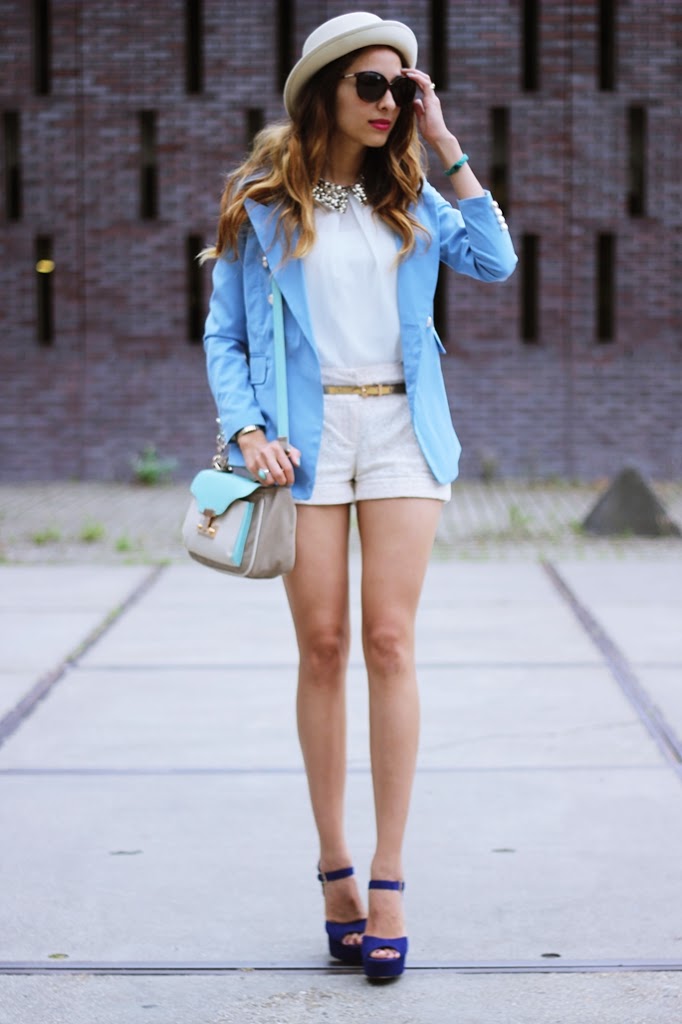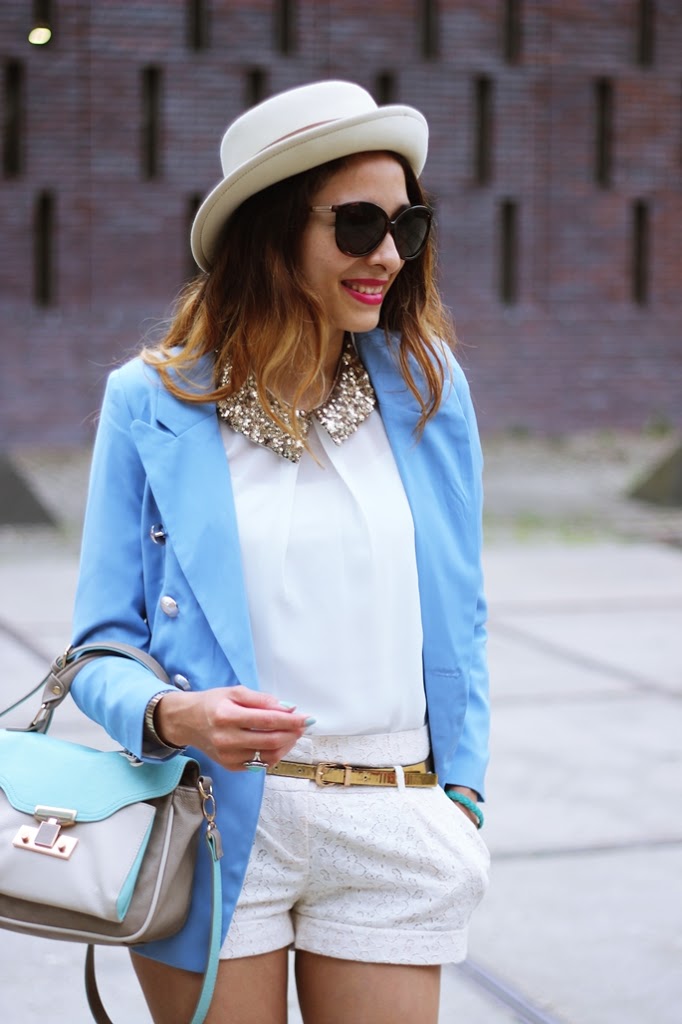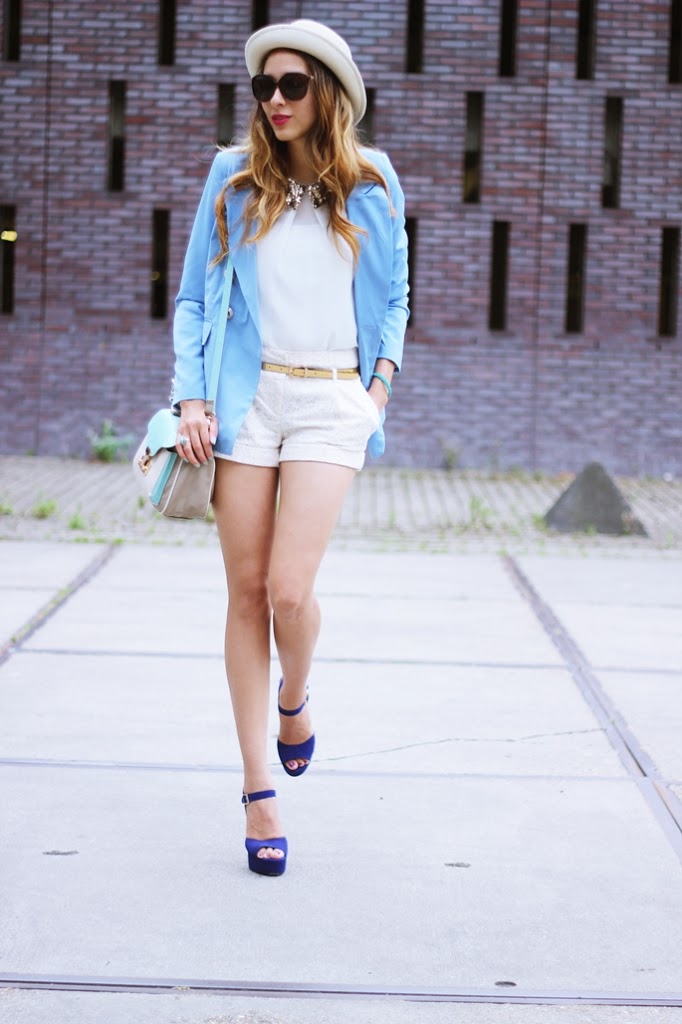 WHAT I WAS WEARING:

Hat: Vintage

Golden collar white blouse: Courtesy of CHICNOVA

Shorts: Jane and Norman

Heels: Steve madden

Golden belt/sunnies: Mango

Bag: accesories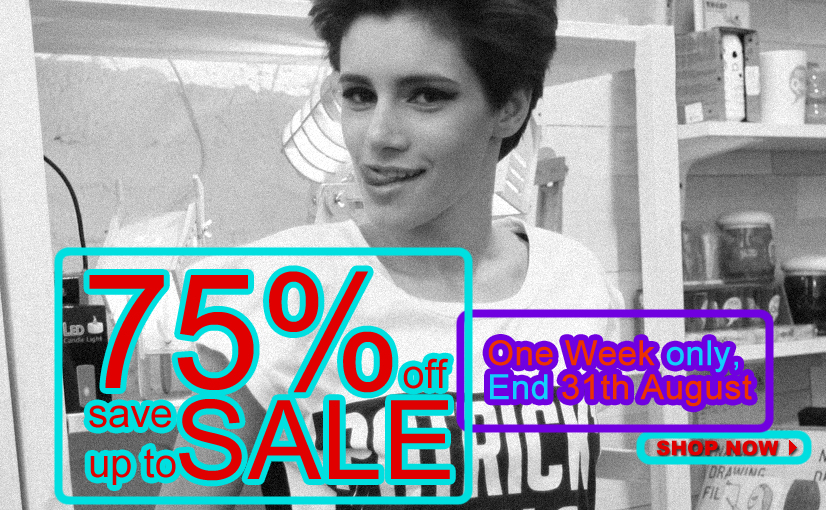 nice to know:
There's a BIG summer clearance at Romwe
It's from the 24th to the 31st of August.
– Many discounts, ranging from 5% to 60%.
– Moreover, there will be a 15% extra discount if your final payment reach $70, the code is: clearance15%, so the most discount can reach 75%!
Comments